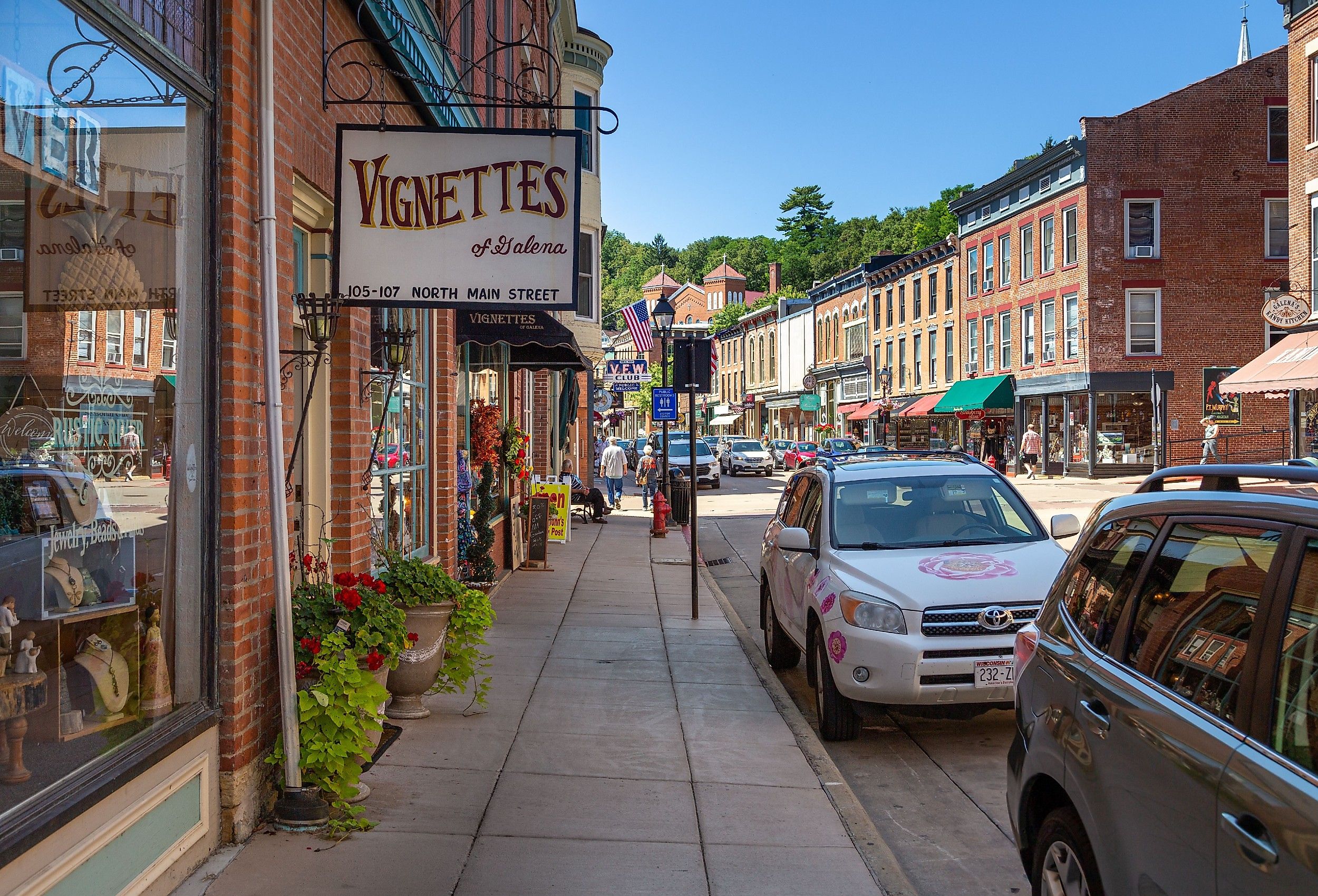 13 Best Small Towns In Illinois For Retirees
Illinois packs an array of benefits in its many cities, but these small towns are best for a tranquil, fun-filled life after retirement. If you are seeking a calm, slow-paced environment with a natural feel and lively cultural scene to stay as a retiree, consider settling in one of these small towns from Galena to Quincy. These towns, like Arcola, prioritize health care and facilities such as fitness centers and nursing homes for residents. The perfect dreamy views at Oregon's numerous natural preserves and parks are second to none, presenting rolling hills, trails, and lakes satisfying to watch in the sunset.
Carbondale's timely festivals hosted almost every season of the year are one to look forward to, ranging from events such as Carbondale Farmers Market, Big Muddy Film Festival, and Indian Celebration of Diwali. Experience the best peaceful retirement years at any of these small towns in Illinois.
Galena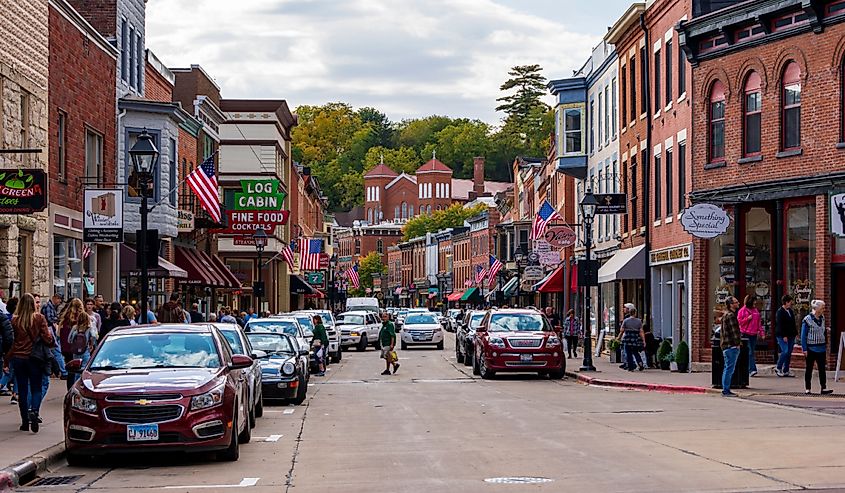 Galena is a great small town in Northwest Illinois for travelers seeking a calm, beautiful place to live after retirement. Its 19th-century architecture and urban feel are some of the many attributes that draw residents and visitors. The small town rests on the Galena River, packed with various natural areas, parks, and historical buildings.
From the breathtaking bluffs of Casper Bluff Land & Water Reserve to the rolling hills and vegetation at Chestnut Mountain, these natural areas will undoubtedly pick a visitor's fancy. There are fantastic auras of natural phenomena and gorgeous sceneries at the Galena Gateway Park, Galena River Trail, and the Horseshoe Mound Preserve. The lively feel at Galena's parks and the refreshing air, while you walk through the paths of Gramercy Park or Grant Park will spin you into engaging in recreational activities.
Galena keeps its culture alive in its arts and historical centers. A trip to the Galena Art Center, which holds several events and concerts, will entice tourists that there's more to the town's outlook. It houses historic sites and old buildings that uphold the town's heritage, such as the Turner Hall, Ulysses Grant Home, and the Old Market House. You will also find several health facilities around the town, such as Midwest Medical Center.
Arcola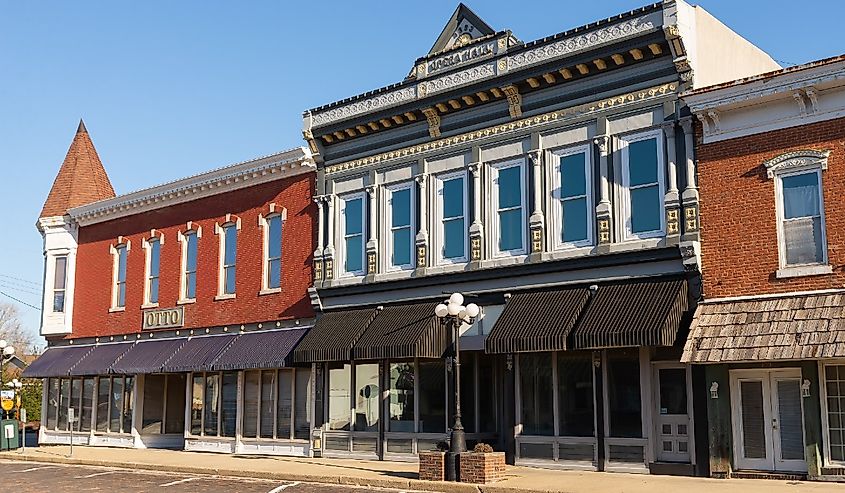 This small town's rural feel, unique spirit, and conservative community make it an excellent destination for a laid-back retirement, welcoming an active nightlife and bustling downtown. It has various amenities and health facilities, such as the Arcola Health Care Center for residents. Embrace natural beauty with the blooming flowers and green vegetation at Kelly Moore Memorial Park and Arcola Rotary Park. A ride through the Aikman Wildlife promises adventure as you witness animals such as zebras and peacocks romp around the area.
Arcola is also the "Broom Corn Capital of the World" due to its large harvest of broomcorn that had boosted the town's economy. The town celebrates this heritage through its infamous Broom Corn Festival, showcasing arts and crafts, broom activities, entertainment, and unique cuisines. The Walldog murals of Arcola are also a notable cultural practice, featuring various artists worldwide leaving historic marks and murals on the town.
Danville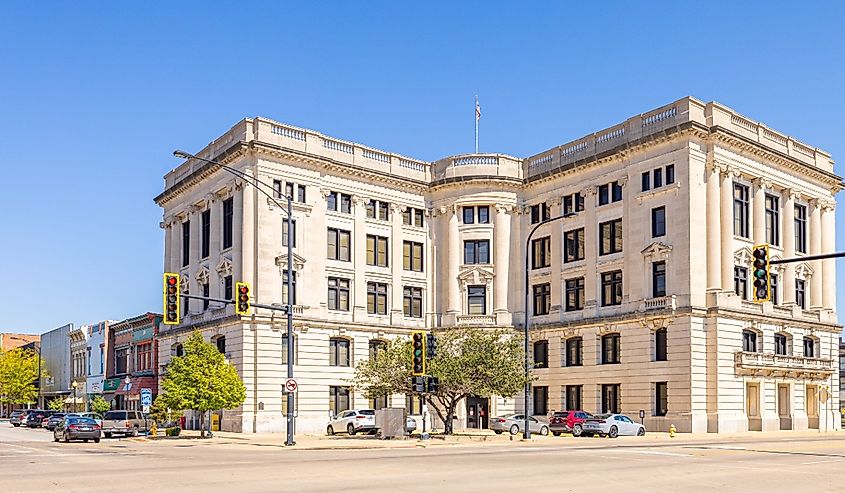 Danville's world-class museums, parks, and welcoming community make it a great pick for retirement. A relaxing time at Danville's parks is worth the trip, starting with Kickapoo State Park, featuring an amazing view of pristine waters and an adventurous ride in the woods of Kennekuk County Park. There are various other natural areas to unpack, including Middle Fork State Fish and Wildlife Area, Kickapoo Rail Trail, and Ellsworth Park.
What makes this place so special is that you can experience the stories that live in these towns through its museums and historic sites like Vermilion County War Museum, Historic Millstone, and Danville National Cemetery. Delectable cuisines are in the town's local restaurants, such as Danville's Main Street Bar & Grill, Possum Trot Supper Club, and Cafe 13. Danville is also home to the OSF Sacred Heart Medical Center.
Galesburg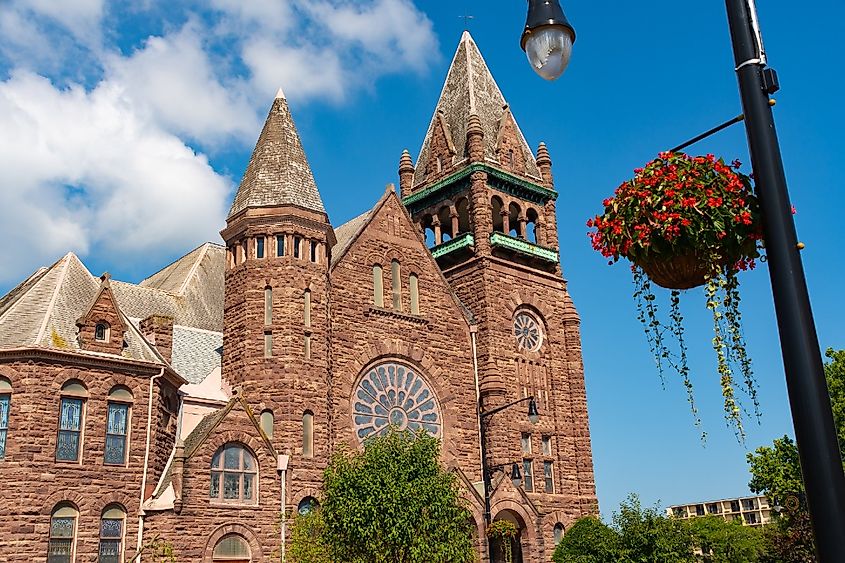 This town combines entertainment, festivals, and a rich commercial hub into one community. Galesburg is a friendly city in Knox County, northwest of Peoria, with several resources packed for residents, including parks and public transportation. There are sandy shores promising relaxation at the Lake Storey Beach, or visitors can go on a boat ride in the pristine water. The natural scenery at Lincoln Park features various trees and vegetation. Golfers can play on the course on the large green land of Bunker Links Golf Course.
The town brings you closer to entertainment and a lively cultural scene with its theaters and art centers like the Orpheum Theater, Prairie Players Civic Theater, and Knox-Galesburg Symphony. The town's history is trapped in historic places such as the Galesburg Railroad Museum and Carl Sandburg State Historic Site. The town is also home to the OSF St Mary Medical Center, for top-notch medical care.
Murphysboro
Murphysboro is a small town that draws in people through its famous attractions, beautiful natural areas, and close-knit community feel, best to spend the retirement years. With a population of over 7,000, Murphysboro is a community with many amenities and health centers like the St Joseph Memorial Hospital for residents. The waters at Lake Murphysboro State Park, reflecting the radiant sun and beautiful vegetation, are a must-see in this town. Walking around the Riverside Park Bandshell will provide a view of lined trees, a dazzling river, and the concrete Bandshell. Filled with hiking trails and sandstone bluffs surrounding the reservoir, Kinkaid Lake gives a different feeling of the natural area as you look over the gorgeous vistas beyond the waters.
The town hosts the Apple Festival yearly, offering various entertaining displays and tons of apples to take home. The Murphysboro Riverside Festival is also one for the books, organized every September at the Riverside Park Bandshell, including wine tasting, music, and food. Or, attend the Big Muddy Brewfest, celebrated just in time for fall in October, and an art display at the Oak Street Art Fair in the Logan Historic Arts Neighborhood.
Carbondale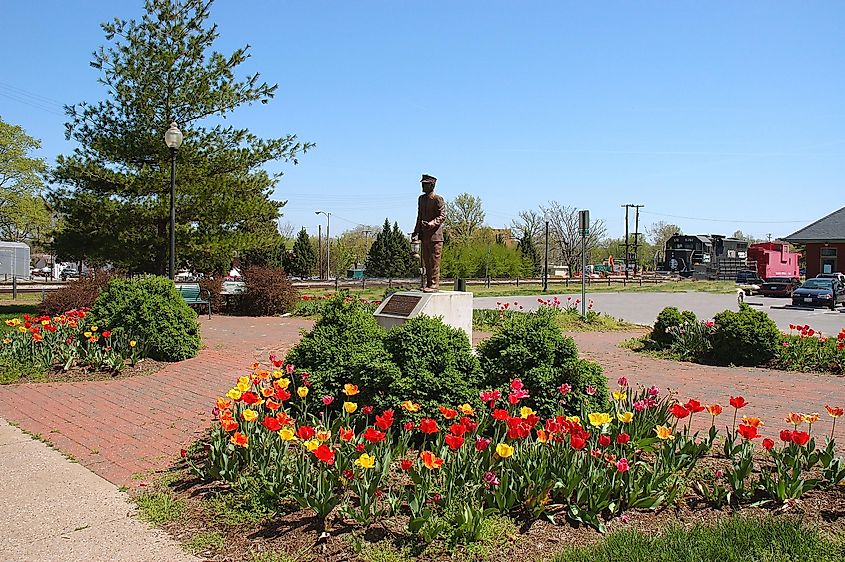 Southern life is experienced in the cute town of Carbondale, with a bustling community and a lively cultural scene that has earned its nickname, "Little Egypt." A popular outdoor excursion is the walking paths at Carbondale Reservoir. The Evergreen Park near the Carbondale Reservoir features greenery while holding playgrounds, trails, and sports fields for recreation. The town's other parks, including Turley Park, Attucks Park, and Parrish Park, offer an exclusive date with nature.
The city exists to exhibit its culture and arts, featuring music, arts, and all kinds of entertainment at the Carbondale Community Arts, McLeod Theater, Southern Illinois Musical Festival, and Southern Illinois Symphony. Join in the town's occasional celebrations and festivals such as Carbondale Farmers Market, Big Muddy Film Festival, Indian Celebration of Diwali, and Lights Fantastic Parade.
Glenview
Glenview is home to a busy downtown but calm residential areas, striking the right balance between fun and peaceful living. There are perfect vistas at The Grove, the former home of horticulturist Dr John Kennicott. It spans 150 acres of preserved ecologically diverse land and earned a stamp as a National Historic Landmark. Walk through the paths of Gallery Park, housing a fish-stocked lake and sports field, or enjoy the golf courses on the sparse green land of The Glen Club.
The Glenview History Center offers information about the town's unique stories. Performing arts at Oil Lamp Theater are available for viewing, Glenview Art League, and Glenview Theater Guild and engage in this fantastic town's community life and feel. The town has landmarks and destinations like the Glenview Public Library, Glenview School of Arts, and Fonseca Martial Arts.
Marion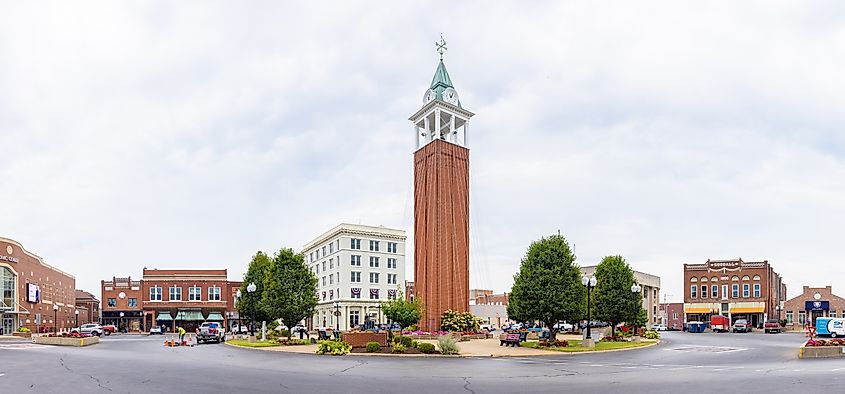 Marion is one of the fastest-growing cities in Southern Illinois, Williamson County. Here, you will find excellent services and facilities, including fitness centers and healthcare centers such as Marion Healthcare. Experiences of wildlife and nature are made possible at Crab Orchard National Wildlife Refuge, measuring 44,000 acres of ecological land housing the oak-hickory upland forest, grazing units, wetlands, and lakes. The elegant vegetation at Mandala Gardens and the playgrounds and trails at Marion's parks are suitable for a day's trip, including Ray Fosse Park, Ashley Park, and Harrison–Bruce Park.
Part of this town's cultural scene can be experienced by attending events and concerts at Marion Cultural and Civic Center, which houses the Orpheum Theater. Art exhibitions can be viewed at the Little Egypt Arts Gallery and historical tales at the Williamson County Historical Museum and Library.
Hinsdale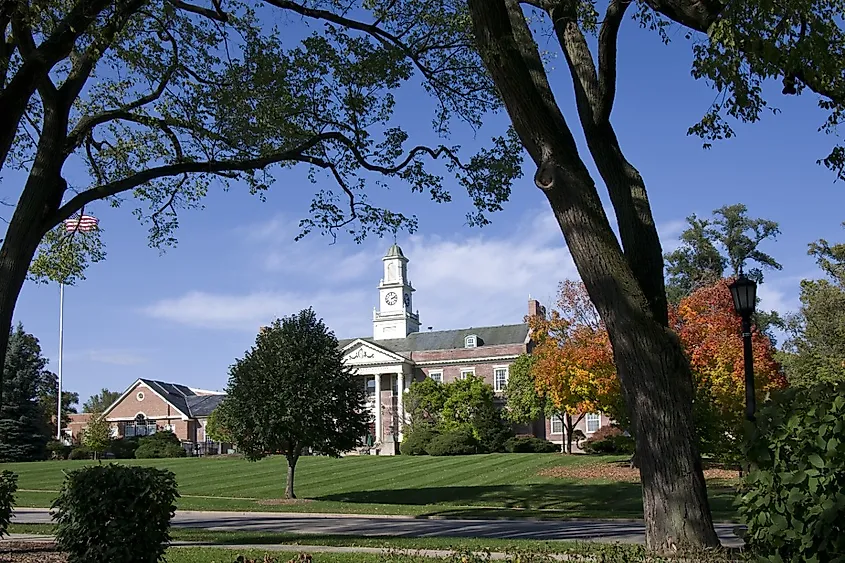 If you are seeking a village with a suburban charm and a friendly atmosphere after your retirement, Hinsdale, a western suburb of Chicago, is the perfect place. This small village does not hold back on showcasing nature in its parks, comprising Katherine Legge Memorial Park, Hinsdale Veeck Park, and Burns Field Park, featuring playgrounds and picnic areas. The Brush Hill Natural Preserve is also a great place to soak in the area's natural beauty.
Hinsdale's culture is alive with the performing arts at Salt Creek Ballet and Hinsdale Dance Academy. Pick the best eats spanning rustic-chic American restaurants, Italian menus, and more in Fuller House, Il Poggiolo Ristorante, and Vistro Prime.
Oregon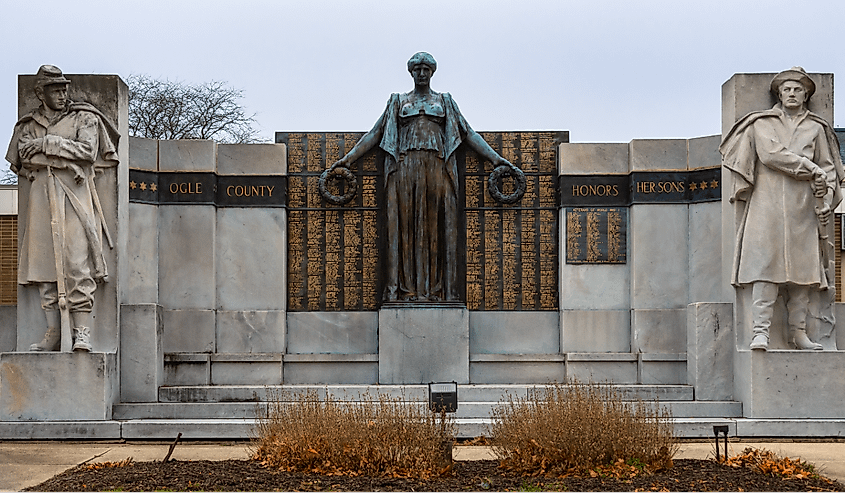 Oregon is a pass to art, culture, and festivals, laying the best experiences of retirement life in your palms. Feel the refreshing air as you embrace the forested riverside of Lowden State Park, granting you camping and boating opportunities, or catch the irresistible charm of the greeneries at Castle Rock State Park. Watch bison at Nachusa Grassland roaming the 1,500 acres of beautiful green land, woodlands, and wetlands. See the Byron Forest Preserve and Jarrett Prairie Center, Franklin Creek State Natural Area, White Pines State Park, and Lowden Miller State Forest, taking in Oregon's endless collection of outdoor beauty.
Oregon is remarkable as its art heritage is embedded in collections of sculptures and landmarks at Eagle's Nest Art Group and Lorado Taft Campus. Take control of your experiences by attending any of the town's festivals and events, such as Autumn on Parade, Candlelight Walk, Grand Detour Arts Festival, and National Straw Sculpting Competition. After an energetic day at The RoadHouse and Spring Valley Restaurant, finish up with a great meal.
Geneva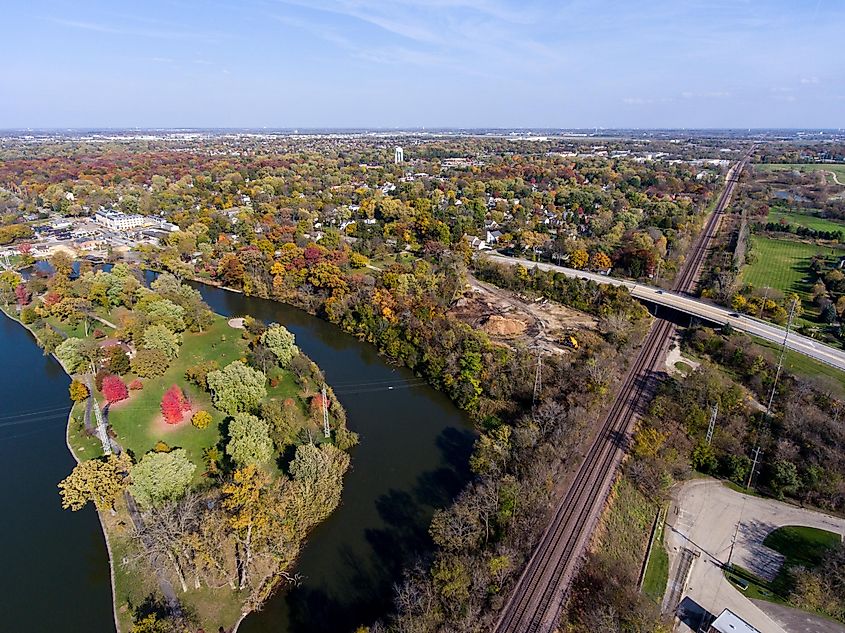 Geneva is a good choice if you fancy a small, beautiful community and suburban feel, signaling a historic downtown and homely attractions. The aesthetic at Wheeler Park is one to see, with importance placed on landscape and wildlife. The Fabyan Villa Museum & Japanese Garden promises breathtaking sceneries and historical moments to relive. One may soak in the green areas at Peck Farm Park and Island Park while watching or engaging in picnicking, biking, and playground activities.
The Geneva History Museum and Central Geneva Historic District display artifacts walking you through time. The Fox Valley Ice Arena and Northwestern Medicine Field showcase Geneva's cultural centers. Enjoy delightful meals at the town's local eats such as Riganato, The Pattern House Restaurant & Bar, and Barrel & Rye.
Salem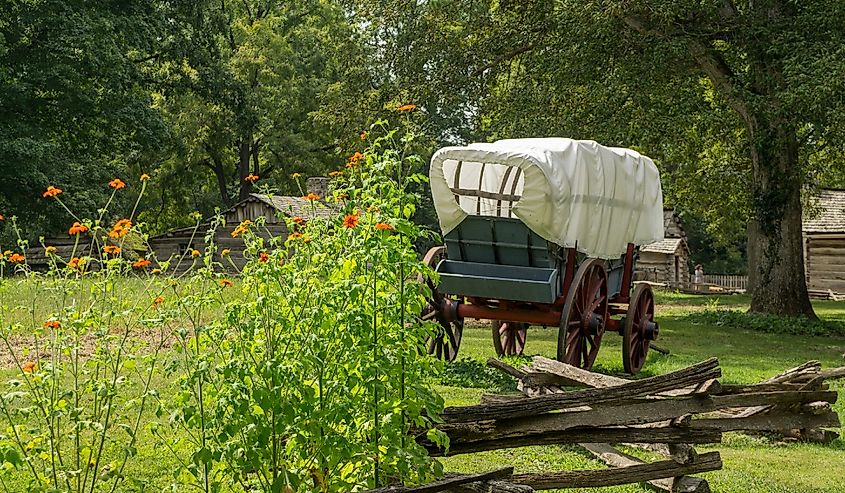 Salem is a small city in Marion County that harbors numerous benefits for residents, including a growing economy, health and social facilities, and side attractions in the form of recreation and events. Bryan Memorial Park is a glorious sight, spanning 238 acres and named after William Jennings Bryan. The park has an aquatic center, skate park, horseshoe pits, tennis courts, and more. On the east side of the park is Bryan Statue Garden Park, with a satisfying view and a William Jennings Bryan planted in it. Tully Park also offers a view of nature accompanied by recreational facilities.
History lessons are available by visiting the Bryan Birthplace Museum, which tells of the life of the notable presidential candidate. Performing arts is a lifestyle at Salem Theater and Cultural Center, presenting art viewing options through concerts and live music. Tours are an option around the Salem Area History Museum. Satisfying cuisines are at La Cocina Mexicana, Denny's, or Applebee's Grill + Bar.
Quincy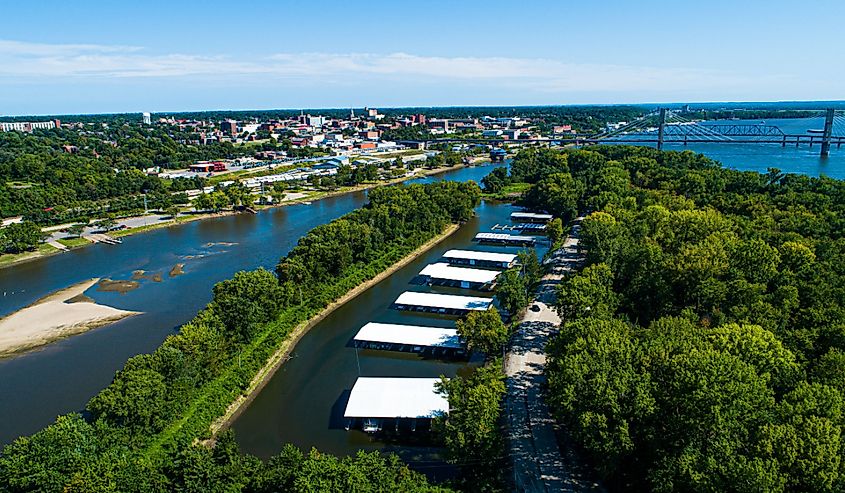 Quincy, nicknamed "Gem City" for its fertile soil and agricultural wealth, is a small town and county seat of Adams County, ideal for retirees. There is relaxing scenery at All America Park and Berrian Park, featuring sports facilities, or the Bill Klingner Trail with a great opportunity for a therapeutic walk or ride. Quincy is also home to various natural areas such as Edgewater Park, Gardner Park, Boots Bush Park, Bob Mays, Moorman, Parker Heights, and more.
Art lovers can find solace at Quincy Art Center, which offers art classes and experience entertainment at Quincy Community Theater. The doors of The Quincy Museum are open for you to discover history in exhibitions and artifacts. Hungry residents can find great food at Riverside Smoke House & Grill, Baskin Robbins, and Little Caesar's. The town also has top health institutions like the Blessing Health Center.
Whether it's health facilities, community amenities, outdoor areas, or culture that constitutes your yardstick for picking the best town to settle for after retirement, these small towns in Illinois have everything. Adventures and exploration are endless, especially with nature, as you discover wildlife in areas like Aikman Wildlife Adventure at Arcola, Crab Orchard National Wildlife Refuge at Marion, and Nachusa Grassland in Oregon. Connect the dots as you walk back into history with exhibits of artifacts and monuments at Vermilion County War in Danville, the Geneva History Museum, and the Logan Historic Arts Neighborhood in Murphysboro.
Find diversity in festivals, celebrations, and culture, including the Big Muddy Brewfest at Murphysboro and the Lights Fantastic Parade at Carbondale. Discover intriguing facts about each town that make it more familiar, such as the origin of Quincy's alias as "Gem City" and the Broom Corn heritage of Arcola. These small towns give you a collection of experiences while you enjoy the relaxing feeling of suburban and rural mix.