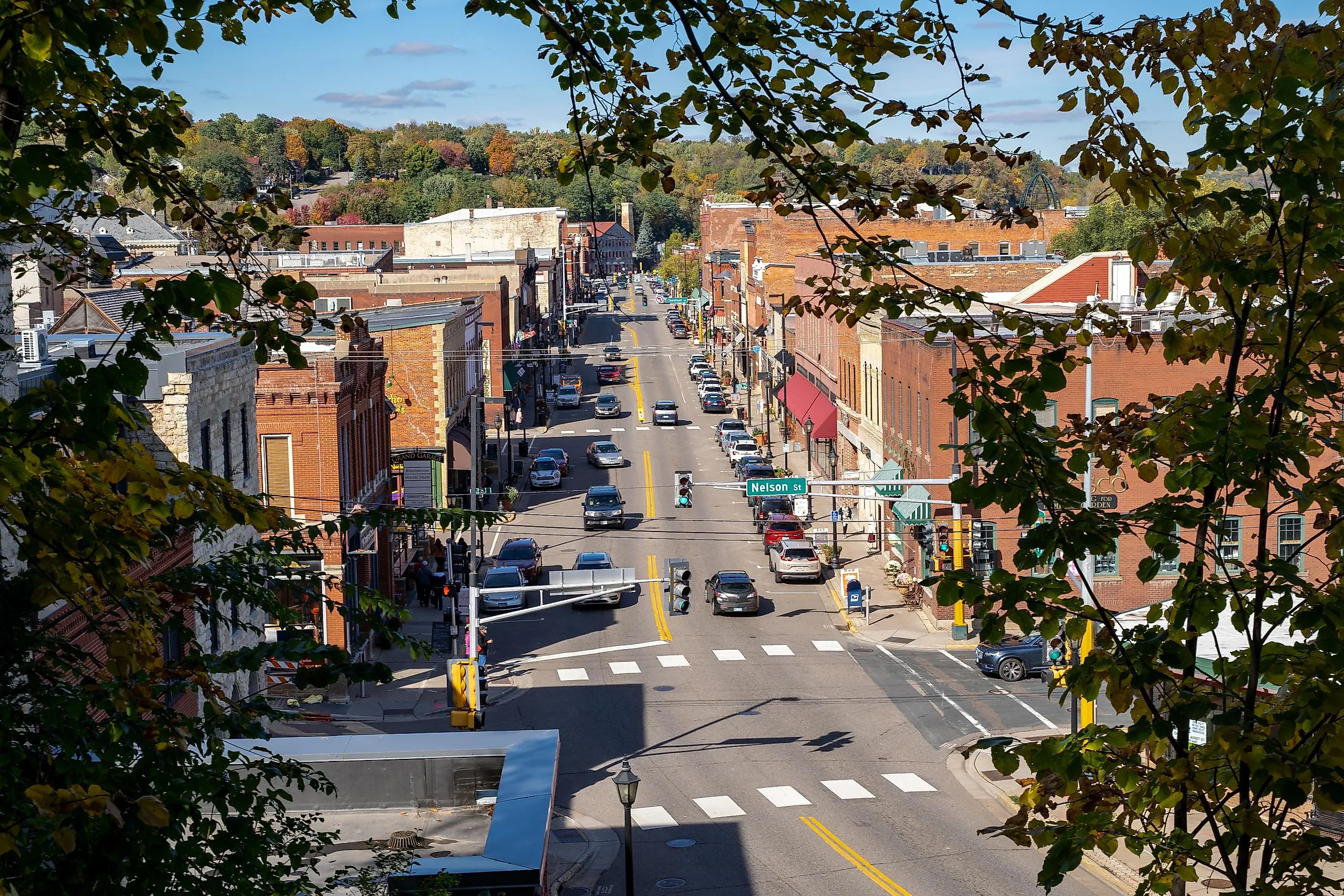 13 Adorable Small Towns In Minnesota
Pack your things and head to Minnesota, the state with 10,000 lakes, where peace is prevalent amidst beautiful scenery and where the heart of America beats in quaint little towns. The midwestern state of Minnesota beckons tourists looking for a genuinely magical trip. Visitors temporarily need to disregard the well-traveled path and go off the beaten path to find the hidden gems buried amid its lovely small towns. Every town has a unique personality that combines natural beauty, creative flair, and cultural legacy. 
Ely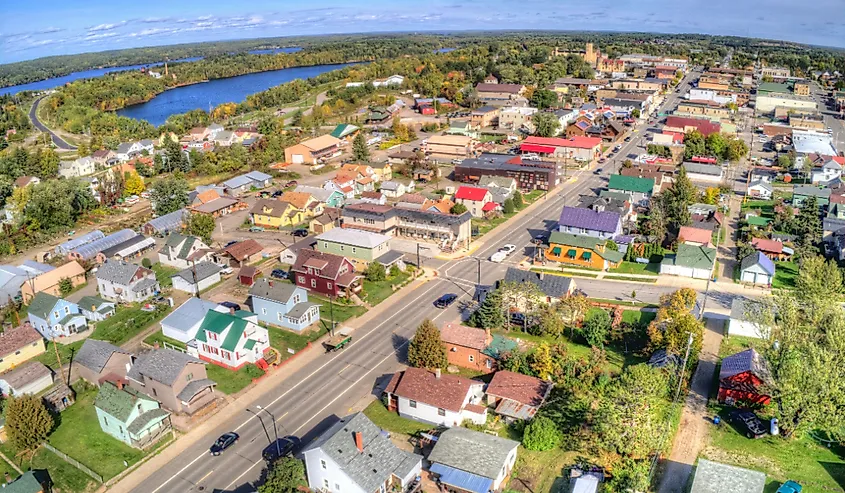 Ely, located in the captivating northern Minnesota wilderness, appeals to nature lovers and those looking for adventure. This lovely village serves as an entry to the magnificent Boundary Waters Canoe Area with its clear lakes and huge woodlands. Take part in exhilarating outdoor adventures, such as paddling along peaceful canals or hiking through old forests. Visitors may stop by the International Wolf Centre, Arts and Heritage Centre, and Dorothy Molter Museum for a sense of the town's history and creative flare. Learn about the fascination of Ely's small-town charisma, where hospitable residents and quaint shops create a welcoming environment that makes travelers feel at home.
Biwabik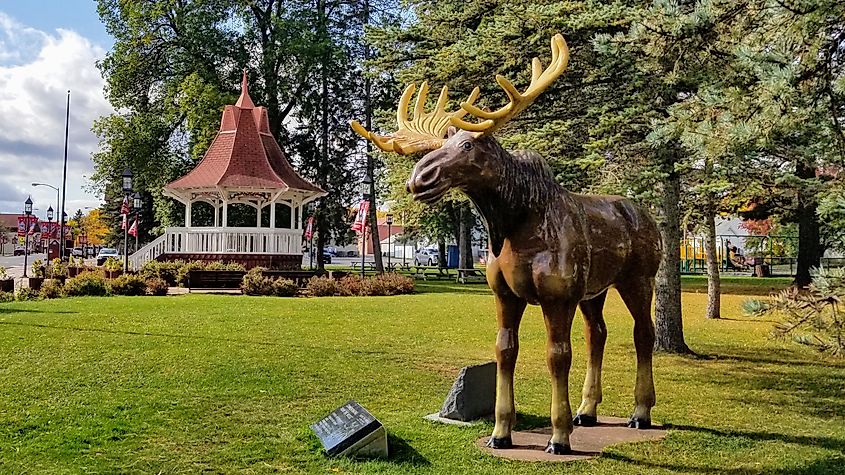 Biwabik retains the essence of Minnesota's mining tradition while embracing its natural beauty, located among the breathtaking Mesabi Iron Range. This town, also the site of the Giants Ridge Recreation Area, is a refuge for outdoor enthusiasts all year round. Visitors can go on stunning treks throughout the year, play golf on beautiful courses in the summer, and ski down snowy slopes in the winter. The welcoming atmosphere and small-town charm of Biwabik make it the perfect location for a tranquil retreat in central Minnesota.
Stillwater
Stillwater, Minnesota, a city rooted in history and located along the St. Croix River, charms visitors with its attractive streets and energetic downtown. Discover historic buildings, peruse specialized shops, and indulge in delightful cuisine at quaint restaurants. Take in the town's scenic splendor by strolling along the riverfront, going on a gorgeous boat cruise, or going on a bike route. Those looking for the ideal balance of leisure and exploration will find a lovely retreat in Stillwater's balance of old-world beauty and contemporary attractions.
New Ulm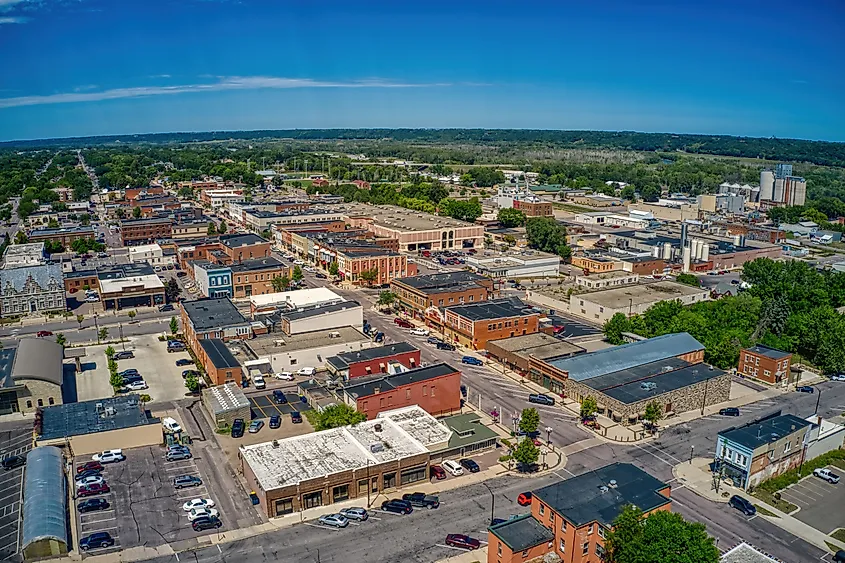 Travelers must experience New Ulm's charming town's welcoming hospitality and German heritage. The adorable town encourages visitors to enjoy its rich cultural traditions and is renowned for its lovely Bavarian-style buildings. Discover the city's historic core, see the Hermann Monument and Glockenspiel, and savor genuine German food and beer. Another worthwhile site to learn about the town's German heritage is the Brown County Historical Society Museum. The annual Oktoberfest celebration in New Ulm is a must-attend occasion where lively music, mouthwatering food, and merry companionship surround the air. No matter the interests—history, culture, or just taking in a warm atmosphere—New Ulm guarantees an unforgettable trip.
Red Wing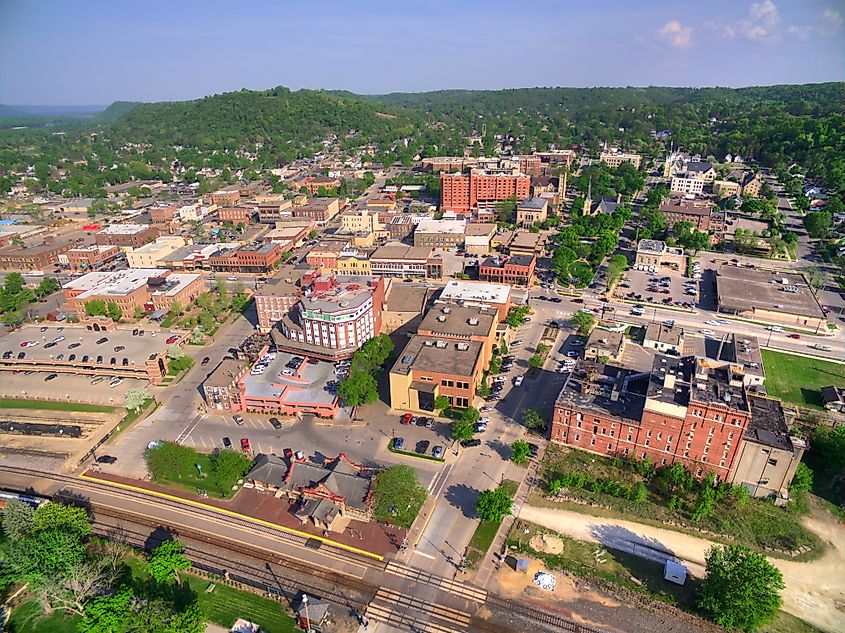 Red Wing offers a beautiful fusion of natural beauty, a thriving arts scene, and classic charm, sitting along the picturesque cliffs of the Mississippi River. Discover the historic downtown, renowned for its specialty stores and wonderfully restored Victorian-era buildings. Uncover the town's rich footwear history by visiting the famed Red Wing Shoe Company. Go on a scenic walk, stroll along the riverfront, or take in the sweeping panorama from Barn Bluff. Red Wing is the ideal location for an adorable getaway with its warm neighborhood, diverse attractions, and outdoor activities.
Lanesboro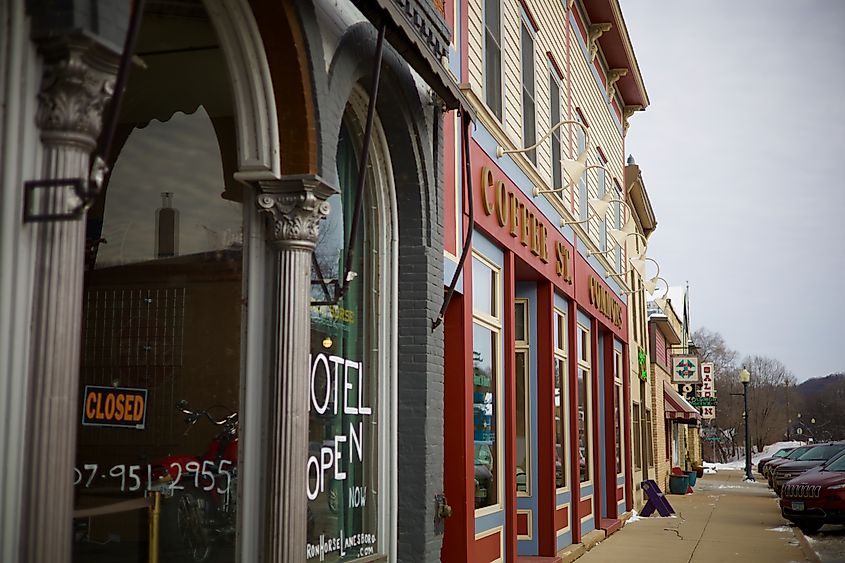 Lanesboro, located in southeast Minnesota's gentle hills, is a paradise for travelers who appreciate the outdoors, the arts, and tranquil retreats. This small town, frequently dubbed the "Bed and Breakfast Capital of Minnesota," provides various attractive lodging options. Discover the tranquility of the nearby cliffs and pastoral vistas as visitors hike, bike, or kayak along the Root River State Trail. A noteworthy art scene with a thriving community of artists, museums, and live performances are the highlights of Lanesboro. People can witness how nature and culture coexist in peace in this charming village.
Henderson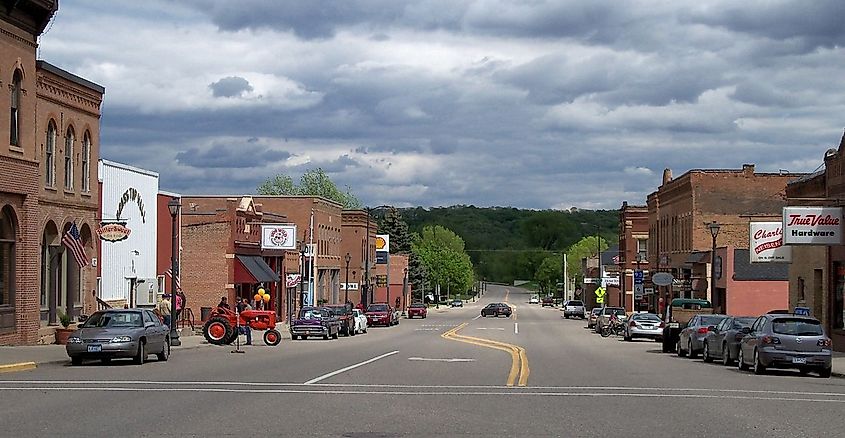 Henderson is a charming town offering an assortment of natural splendor and cultural legacy, located along the picturesque Minnesota River Valley. Stroll the lovely Main Street, surrounded by old structures and interesting stores, and travel back in time. Explore local history by going to the beautiful Sibley County Courthouse. The Ney Nature Centre in the community offers hiking, birdwatching, and wildlife viewing for outdoor enthusiasts. Henderson is the ideal location for a tranquil escape or a family excursion because of its warm friendliness and small-town atmosphere.
Grand Marais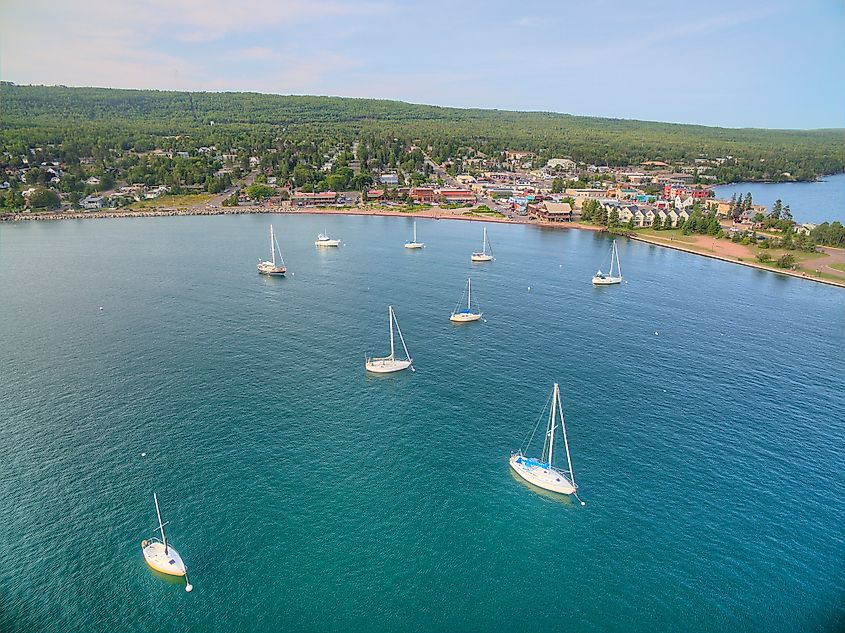 Grand Marais is a refuge for artists, nature enthusiasts, and outdoor explorers and is situated on the scenic beaches of Lake Superior. Visit the acclaimed Grand Marais Art Festival or tour the thriving art scene at Grand Marais Art Colony, boasting galleries highlighting the creations of regional artisans. Explore the untamed wilderness and gorgeous lakes of the adjacent Boundary Waters Canoe Area Wilderness, featuring countless options for canoeing, hiking, fishing, and camping. Enjoy delicious, freshly caught seafood and fish while observing the magnificent sunsets over Lake Superior. Grand Marais' unique blend of artistic charm and natural splendor creates an unforgettable experience.
Lindstrom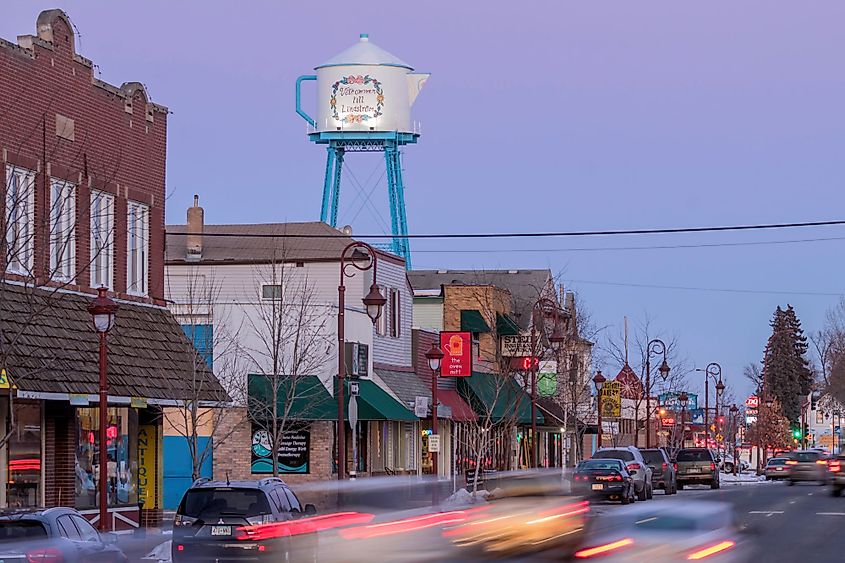 Lindstrom, or "America's Little Sweden," cherishes its Scandinavian roots and welcomes tourists to experience its endearing lifestyle. Explore unusual boutiques with Nordic-inspired goods, take in the town's distinctive Scandinavian architectural design, and indulge in authentic Swedish cuisine. The yearly Karl Oskar Days festival in Lindstrom features an energetic procession, music, and dancing, giving visitors a genuine sense of Swedish customs. Enjoy a leisurely walk along the quaint alleys lined with colorful buildings or go boating and fishing in the adjacent lakes. Lindstrom is a charming location for a one-of-a-kind trip with its friendly friendliness and rich cultural heritage.
Grand Rapids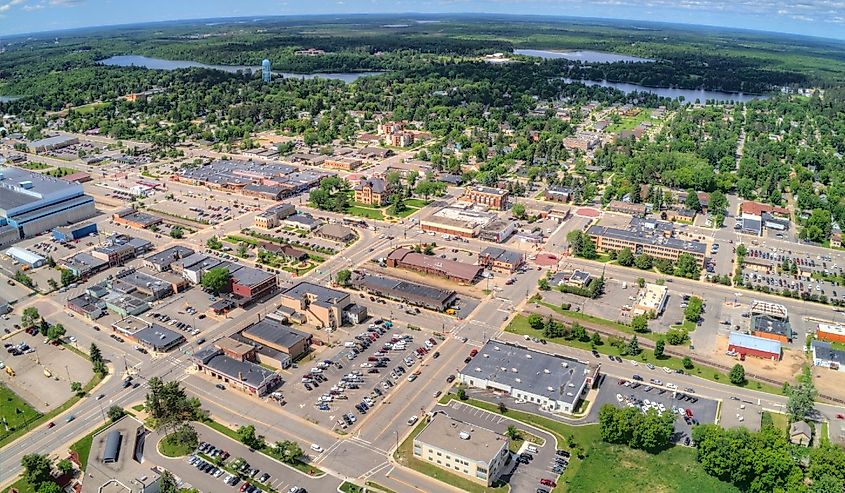 Grand Rapids is a haven for adventure seekers and nature lovers, embraced by gorgeous lakes, vast woods, and northern Minnesota's grandeur. Discover the captivating scenery of the Chippewa National Forest, where tracks lead to picturesque vistas and diverse species. Explore the community's artistic side at the MacRostie Art Centre or the Reif Performing Arts Centre. Relax on the banks of beautiful lakes where one may go boating, fishing, or indulge in other water sports. Grand Rapids is an adorable location for an unforgettable getaway boasting natural attractions, cultural offers, and a friendly community atmosphere.
Pipestone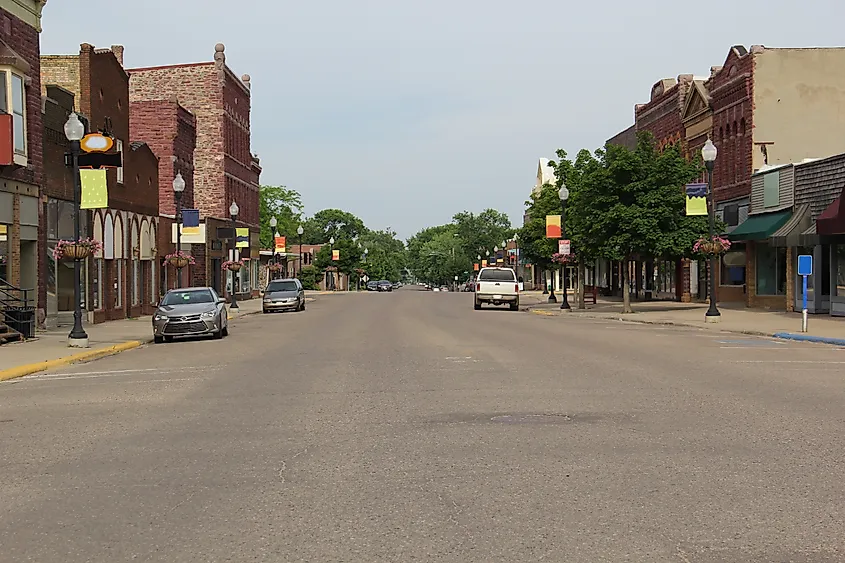 Travelers can experience Native American culture up close and personal while admiring the majestic revered red Pipestone at Pipestone. The town, the site of the Pipestone National Monument, provides an intriguing look into the history and customs of the indigenous people. Visit the exhibitions that feature Native American art and artifacts while exploring the quarries where the Pipestone has been cut for millennia. Visit a conventional Native American powwow or cultural celebrations that honor the area's rich heritage. Check out Split Rock Creek State Park to participate in some outdoor activities. Pipestone is a tempting destination for an intriguing and informative journey thanks to its distinctive cultural significance, scenic splendor, and warm community.
Excelsior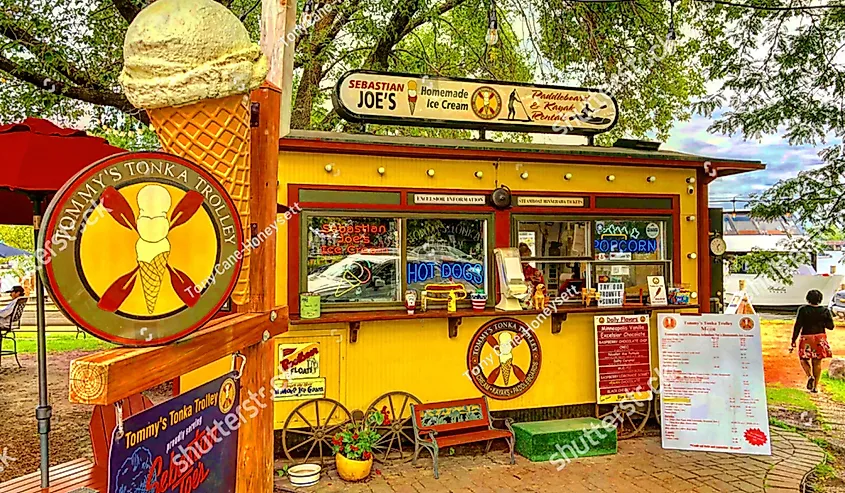 Excelsior, perched on the beaches of Lake Minnetonka, is a compelling location that skillfully combines rural charm with natural beauty. This charming village has a lovely waterfront where travelers may take leisurely walks, eat at eateries by the lake, or just take in the breathtaking lake views. Tour the bustling downtown district, filled with quaint boutiques, galleries, and inviting cafes. The yearly Art on the Lake festival in Excelsior brings a creative flair to the vacation by showcasing the abilities of regional artists against the tranquil backdrop of the lake. Excelsior offers a wide range of outdoor leisure options, including boating, fishing, and paddleboarding, to suit the needs of adventurers and those seeking relaxation. The town of Excelsior delivers a unique and alluring vacation.
Nisswa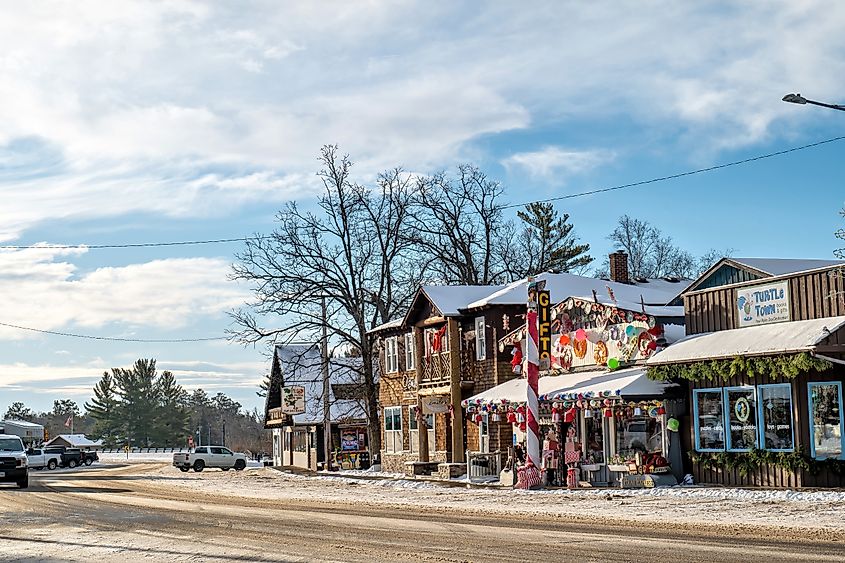 Nestled in the center of Minnesota's Brainerd Lakes area, Nisswa is a beautiful town that welcomes tourists to take in its natural beauty and welcoming atmosphere. Explore the natural splendor of the nearby lakes, where boating, swimming, and fishing offer countless options for outdoor recreation. Downtown Nisswa is filled with charming stores, restaurants, and old buildings that give off an air of nostalgia. The town's yearly Turtle Races have grown to be a cherished custom that excites and delights tourists of all ages. Discover the Paul Bunyan Trail, a beautiful route through woodlands and along lakeshores that's great for bicycling, hiking, or just taking in the tranquil scenery. A fantastic getaway in Minnesota should start with the adorable town of Nisswa.
Every curious traveler can find a world of charm, beauty, and real hospitality in the tapestry of Minnesota's charming tiny towns. These undiscovered treasures, spanning from the placid shores of Lake Minnetonka to the rugged wildness of the Boundary Waters, capture the heart and spirit of those who stray from the usual route. Each town has a distinct history that combines with its culture and natural beauty to create a tapestry that changes before tourists' eyes. Visitors will discover a world of enchantment in these remote areas of the North Star State that will win their hearts and leave them craving more.