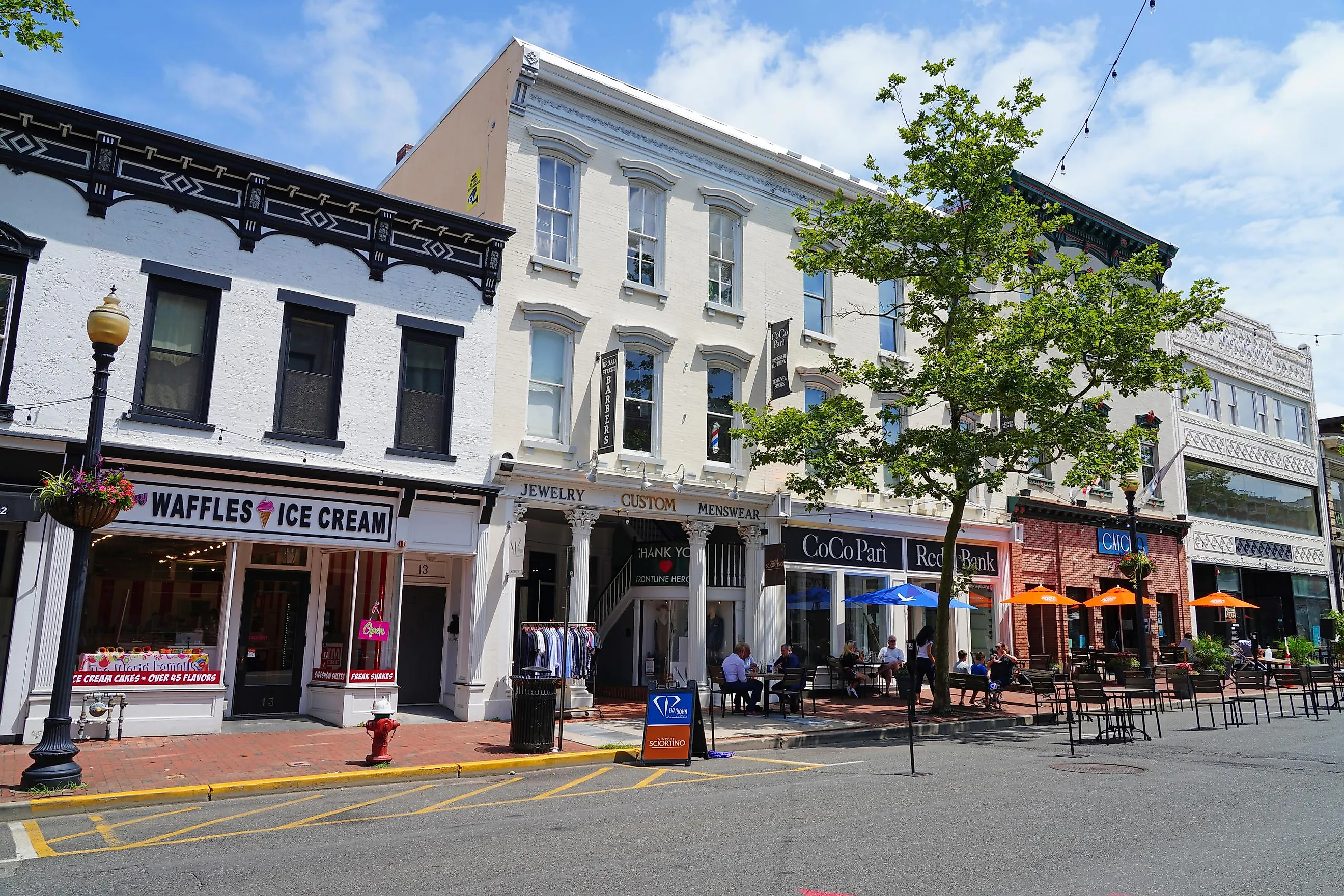 12 Small Towns in New Jersey That Were Ranked Among US Favorites
New Jersey is home to some of the most charming and picturesque small towns throughout the United States. From Princeton to Madison, Red Bank to Cape May, these historic communities have been a favorite destination for tourists for generations. With their welcoming atmosphere and quaint streets lined with unique shops and restaurants, it's easy to see why visitors flock here year-round. In addition to its many attractions, New Jersey's small towns offer plenty of outdoor activities like biking, kayaking and hiking that make them perfect getaways for both families and solo travelers.
Cape May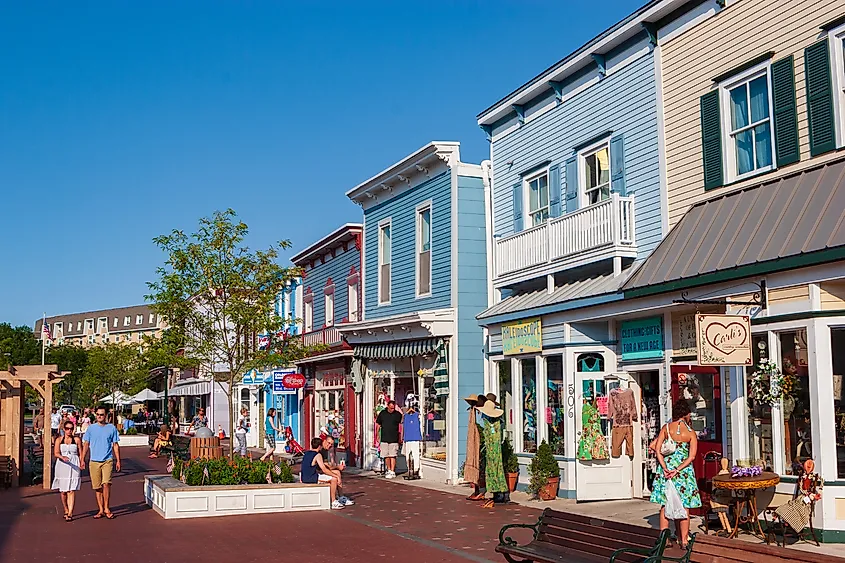 With its rich history and stunning natural beauty, it's easy to understand why Cape May has become such a beloved spot for locals and tourists alike. From casual beach days to dolphin sightings, there is always something fun to see or do in this stunning New Jersey destination. Explore the wonders of nature at Cape May County Park and Zoo where visitors will find a variety of animals from bears and foxes to lions and monkeys. Those who enjoy outdoor adventure and breathtaking views will want to explore Cape May Point State Park–a stunning example of nature and history featuring a historic lighthouse, ocean views, and plenty of hiking trails. Cape May is also home to several beaches where visitors can swim, surf, and sunbathe. For a truly memorable experience, take a cruise on the Cape May Whale Watcher where dolphins and whales are guaranteed to be spotted.
Lambertville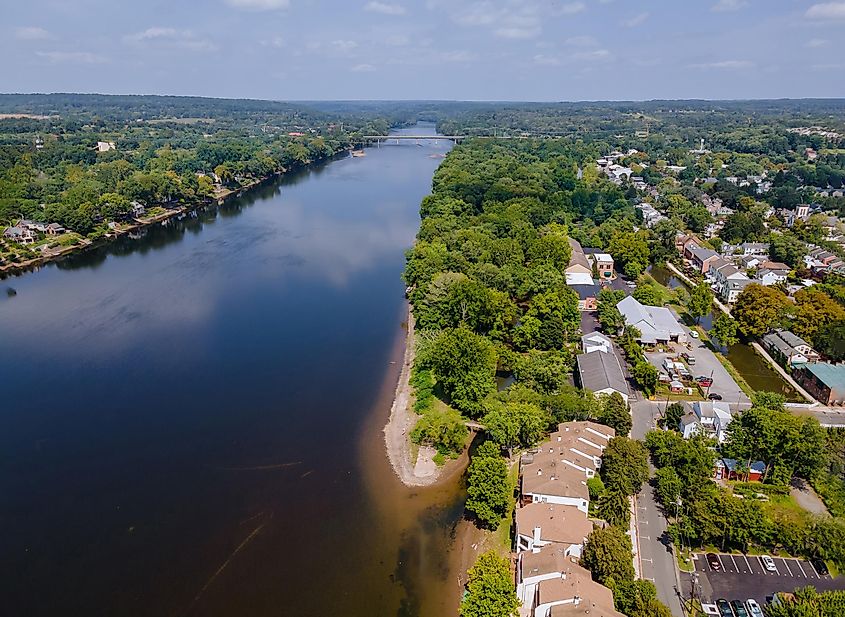 Roughly 130 miles from Cape May, tucked away on the shores of the Delaware River, travelers will find the beautiful town of Lambertville. Consistently listed as one of the best towns in New Jersey by publications such as Travel and Leisure, this bustling town has plenty to offer visitors. Casual hikers will want to walk the short one-mile trail to Goat Hill Overlook which offers picturesque views of the river and surrounding town. Those who plan on staying overnight or who simply want a delicious meal should head over to Lambertville Station Rest & Inn. The inn, which overlooks the river, was once a 19th-century train station and still holds that historic charm today. For a little local entertainment, visitors can head over to Music Mountain Theatre to take in a show or spend an afternoon shopping for treasures at the Golden Nugget Flea Market–both of which are located less than three miles from the inn.
Spring Lake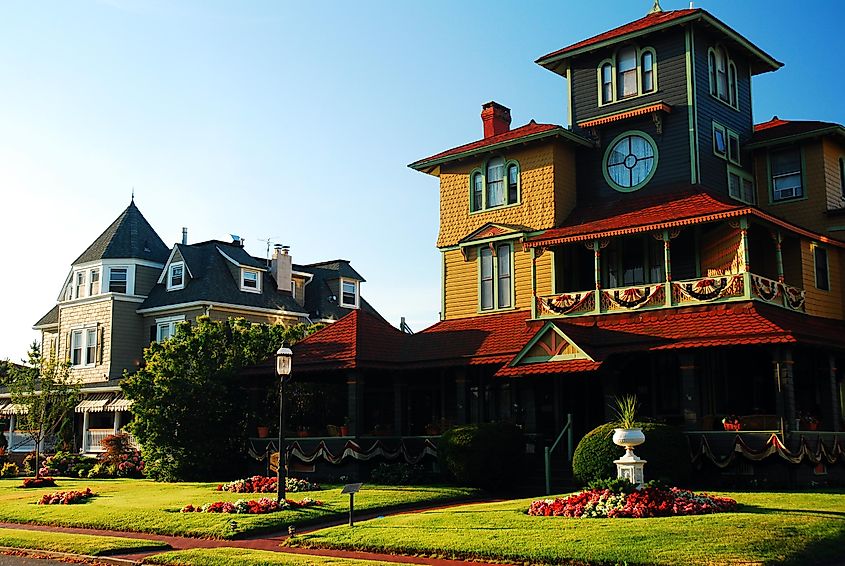 Spring Lake, New Jersey is a quaint and idyllic small town located on the Atlantic coast of Monmouth County. The town is known for its picturesque beaches along with its serene atmosphere–making it an ideal destination for anyone looking to escape the hustle and bustle of city life. Spring Lake offers a variety of activities such as swimming in the crystal clear waters at Spring Lake Beach or exploring the forested areas of Divine Park–both of which have become popular attractions among visitors. Another must-see attraction is the Spring Lake Theater where theater lovers can enjoy a range of high-quality musicals and plays. According to reviews on Tripadvisor, the performances at this local theater are comparable to a Broadway production.
Cranbury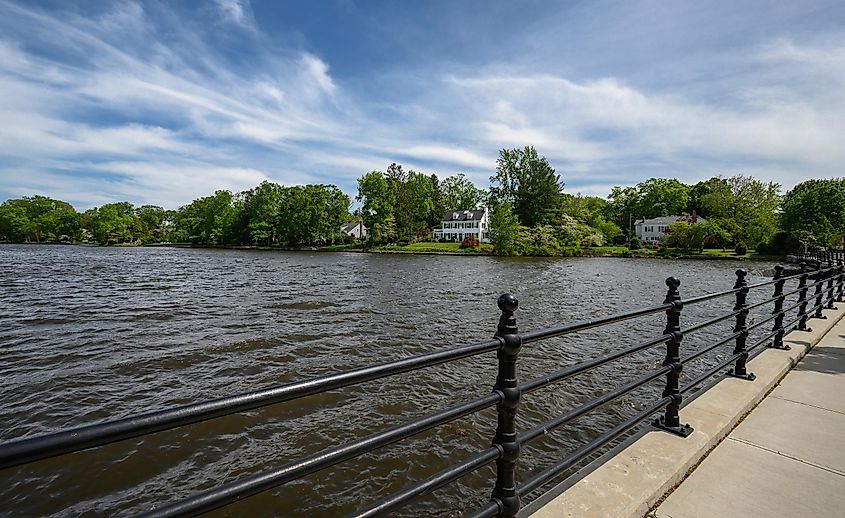 Those who love a little old-world charm will have a field day in the quaint town of Cranbury, New Jersey. Once a key location during the Revolutionary War, Cranbury is known today as "the best preserved 19th-century village in Middlesex County" according to the National Register of Historic Places. Visitors can spend an afternoon wandering through the historic district where they will find plenty of unique architecture as well as the Cranbury Museum. From something a touch more adventurous, take some time to explore the Reinhardt Forest Preserve where outdoor enthusiasts will find hiking trails, wetlands, and a range of birds and other wildlife.
Collingswood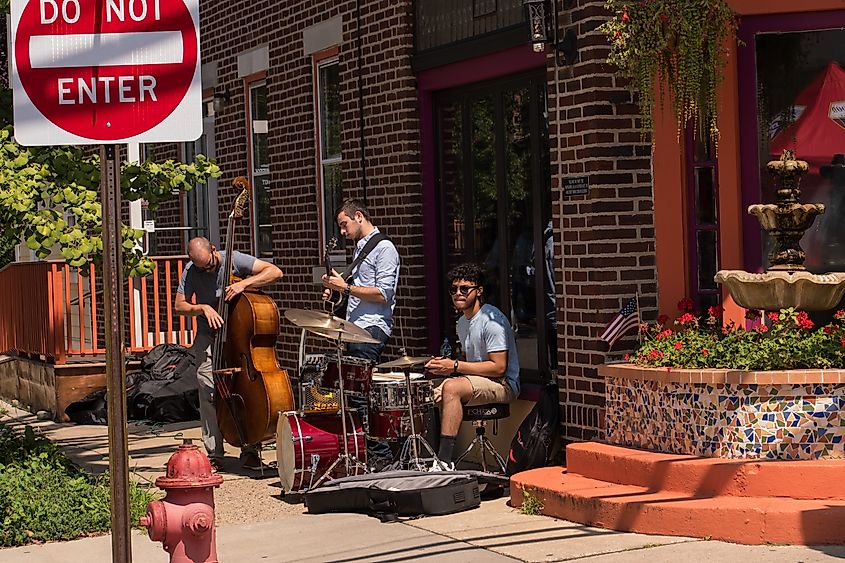 Another town ripe with historic sights and fun things to do is Collingswood, New Jersey. This charming borough is located just five miles from Philadelphia, but despite its proximity to the big city, Collingswood is full of small-town charm. Spend a day here wandering through Cooper River Park which is home to a handful of historic statues, serene water views, trails, and play areas. While in town, don't forget to take in a show at the historic Scottish Rite Auditorium which is also home to the Collingswood Community Theatre. Between the two venues, art lovers can enjoy several plays, concerts, and movie showings throughout the year. Those looking for a tasty plate will be spoiled for choice here as well–Visitors can choose from a range of fine-dining establishments including the highly reviewed Nunzio By Chef Michael DeLone.
Clinton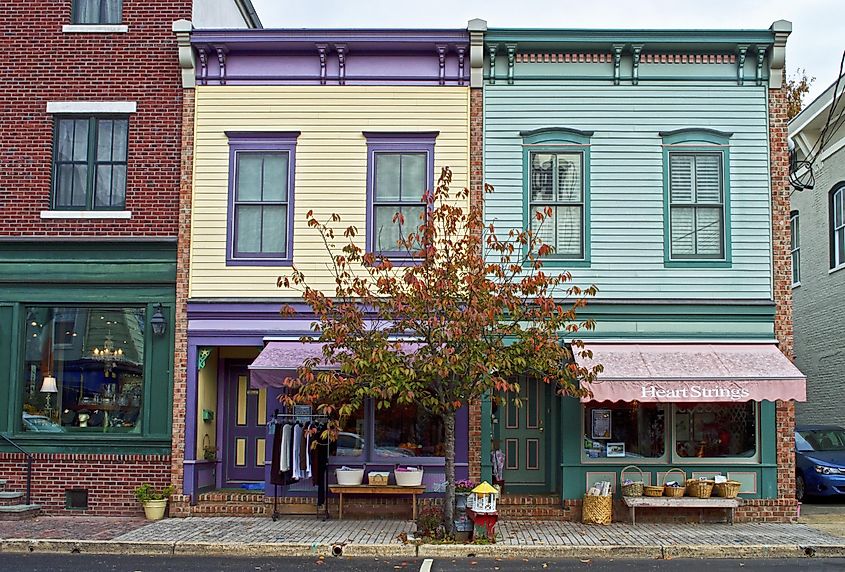 Travelers looking for a scenic town filled with museums, quaint shops, and beautiful outdoor areas will find all that in more in Clinton, New Jersey. One of the most notable characteristics of the town is its two historic mills that sit on either side of a charming little waterfall. The Red Mill Museum features old mill equipment and a variety of exhibits detailing the history of the town. On the other side of the river bank, visitors will find the Hunterdon Art Museum which features various art exhibits inside of an old 19th-century stone mill. Those looking to explore the outdoors will find peace and beauty in the Spruce Run Recreation Area–an ideal spot for hiking, swimming, camping, or just sitting down and enjoying a picnic.
Red Bank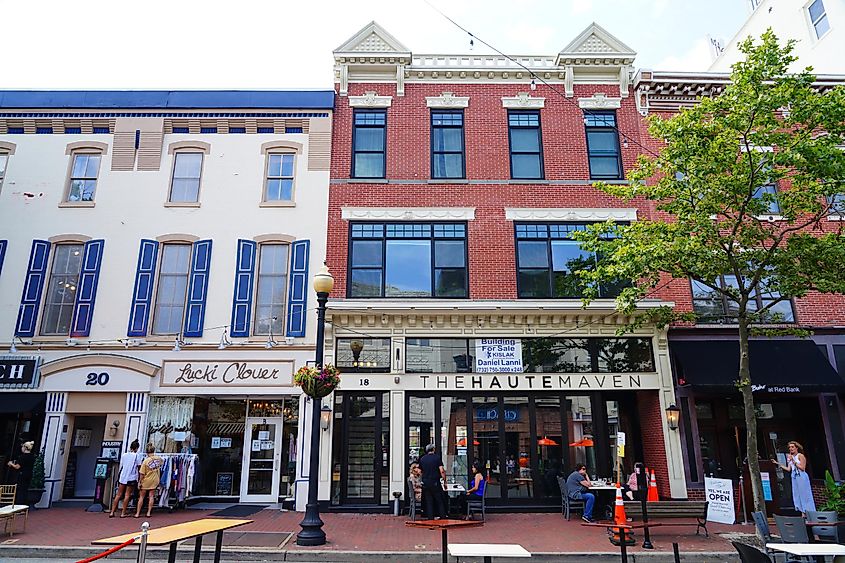 Unlike Clinton, Red Bank, New Jersey offers visitors more of a city feel, with plenty of fine art galleries, unique shops, and popular restaurants to explore. The town's proximity to both New York and Philadelphia makes it an ideal spot for weekend getaways or extended vacations. Visitors can explore various art galleries including Detour Gallery–a 10,000-square-foot converted warehouse with an impressive collection. For even more artwork, book a dinner reservation at Catch 19–a tasty spot to eat and gather. At the end of the day, head over to Marine Park to watch the sunset over the water.
Princeton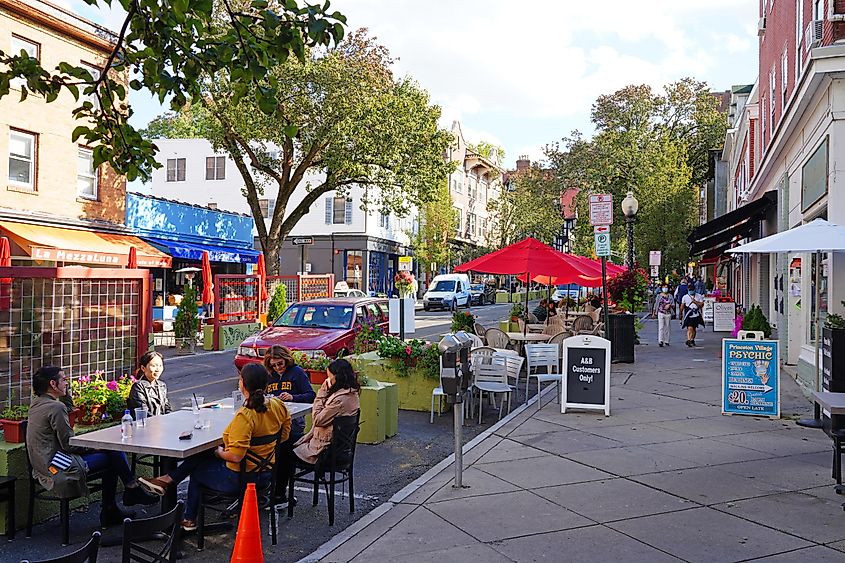 Roughly 50 miles from Red Bank, travelers will find the small college town of Princeton, New Jersey. Of course, this quaint town is known around the world as the location of Princeton University, but it has far more to offer than just Ivy League education. History buffs will want to check out significant sights such as The Princeton Battle Monument and Princeton Battlefield State. At the state park, visitors will find an old Quaker home, hiking trails, and various wildlife to enjoy. In the heart of town lies Palmer Square, where excited shoppers can spend a day wandering through unique shops and restaurants.
Frenchtown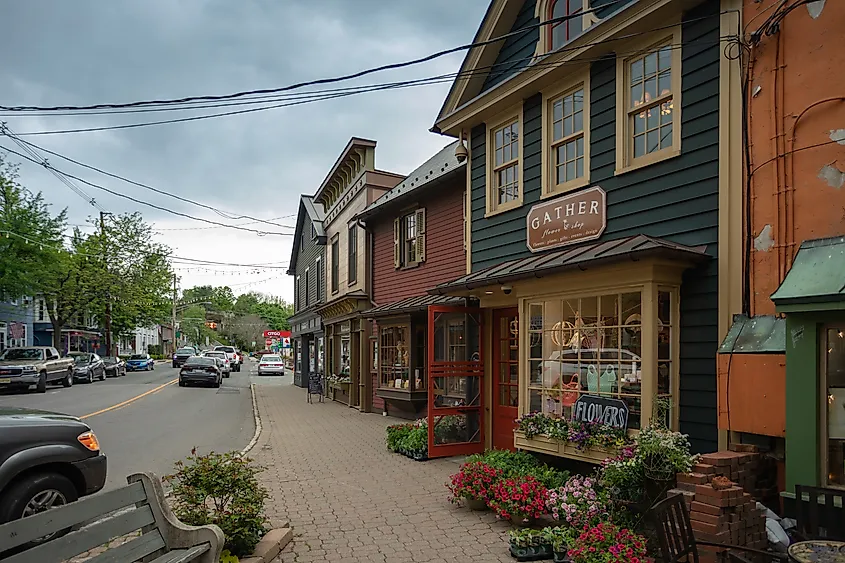 Speaking of shopping, those who enjoy perusing the streets and exploring small-town stores will adore Frenchtown, New Jersey. Shoppers can find locally grown seasonal treats at Lauber's Country Market or discover unique treasures at Merge Gallery. In addition to shopping opportunities, Frenchtown also boasts stunning outdoor areas including the nearby Delaware Canal State Park and the Frenchtown Preserve. Both areas offer hiking and opportunities to spot local wildlife.
Allentown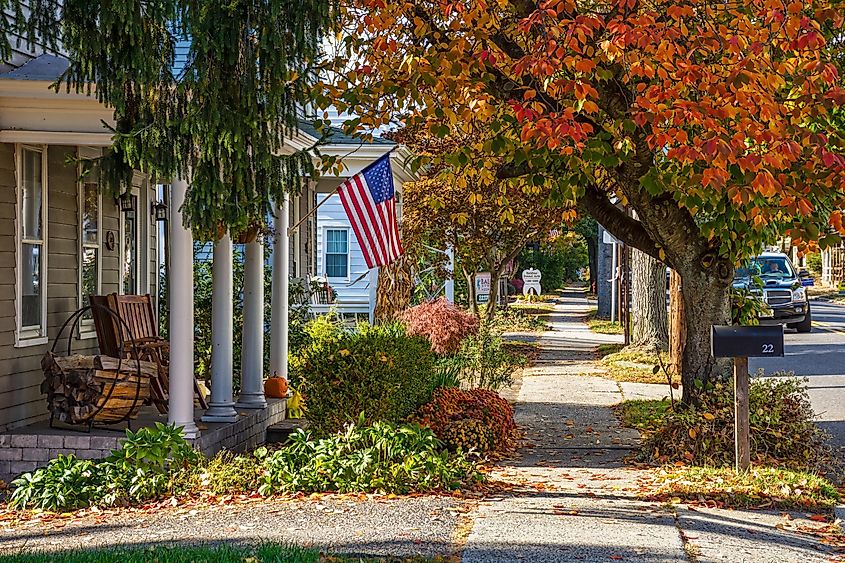 Allentown, New Jersey is a beautiful small town with some beautifully preserved historic buildings. Take some time here to explore The Old Mill which offers access to nature trails and is home to an array of craft shops and places to eat. Or spend a peaceful afternoon admiring nature in Heritage Park. Those looking for something with a little more action involved should pay a visit to Horse Park of New Jersey where guests can enjoy a variety of equestrian activities.
Madison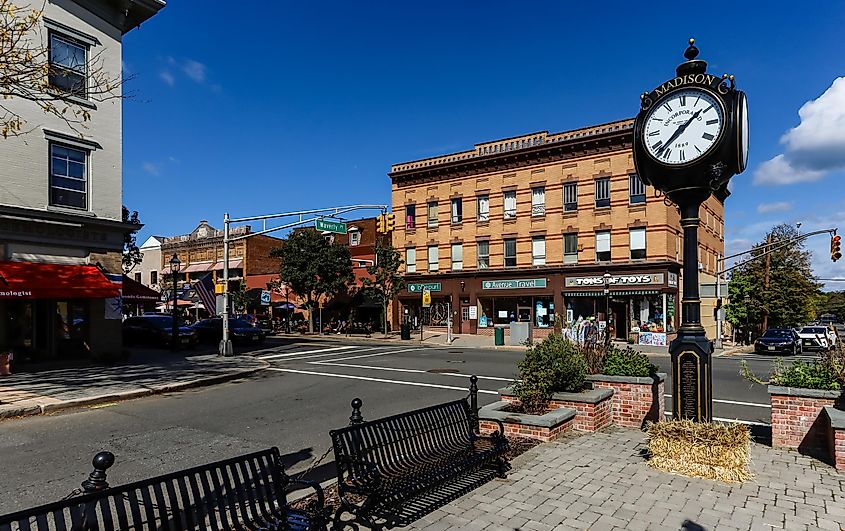 Another great college town in New Jersey is Madison. Home to Drew University and Fairleigh Dickinson University, this charming town is littered with an abundance of hidden gems waiting to be discovered. Take in a classic play at The Shakespeare Theatre of New Jersey or take a trip back in time at the Museum of Early Trades and Crafts. Anyone who appreciates a beautiful home should take a stroll down Millionaire's Row–a stretch of stunning mansions from Madison to nearby Morristown.
In Conclusion…
Whether you're looking for something historic, outdoor-oriented or just want to relax and enjoy some retail therapy, these popular New Jersey towns have something for everyone. From stunning landscapes and rich historical sights to interesting shops and places to eat, there is always something new to explore in The Garden State.