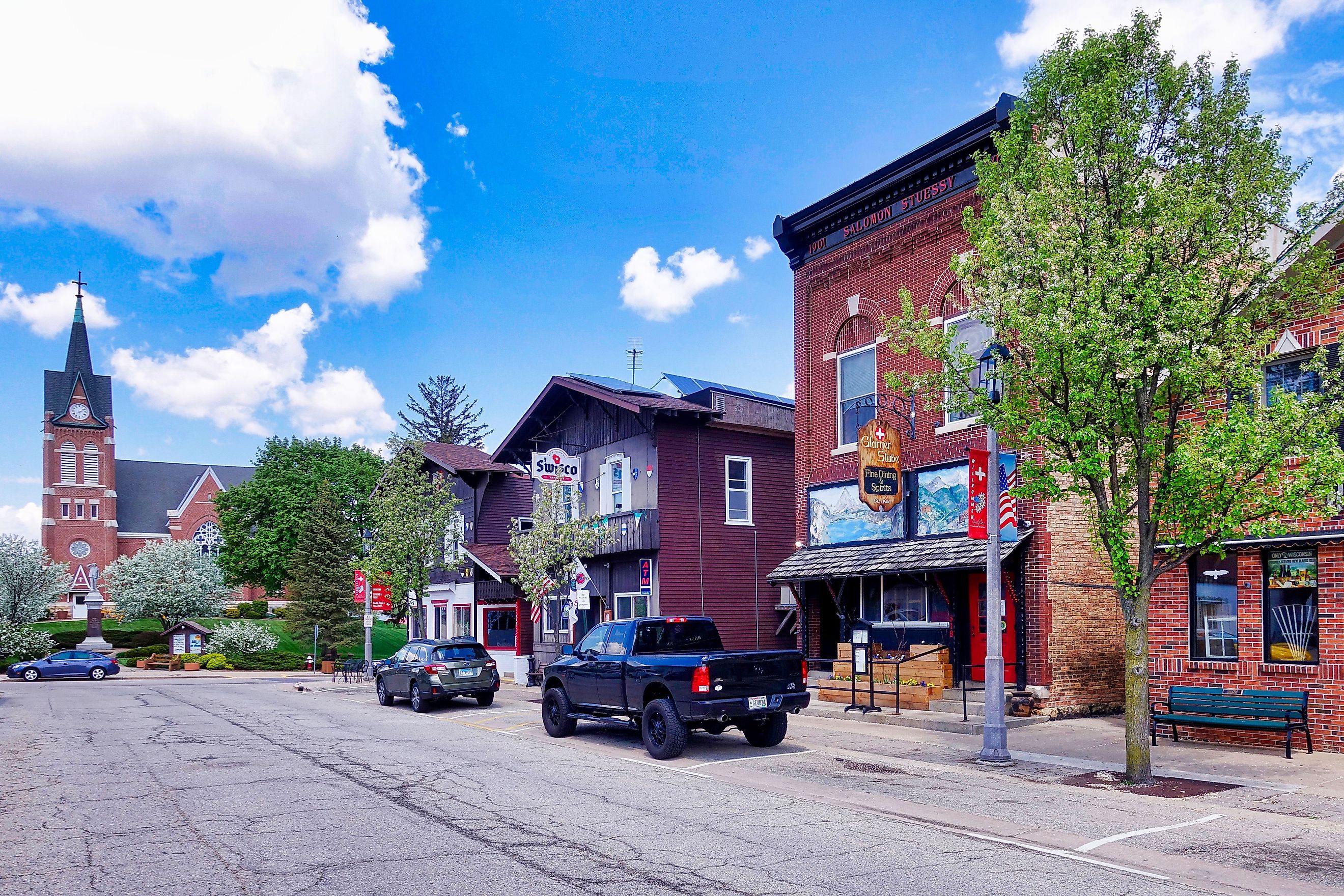 11 Must-Visit Small Towns in Wisconsin
Yes, you are in the land of cheese and a great drinking culture, but there is so much more than meets the eye in Badger State! From the rolling hills, waterways, and prairies to the Great Lakes, Wisconsin is rich in stunning natural scenery. Sitting on Lake Michigan with various bays, there are plenty of inlets to explore and offshore islands to visit from Bayfield.
You are also in a foodie destination, from homestyle meals and comfort foods to a vast seafood selection that pairs greatly with regional beers, wines, and spirits! Don't miss out on the quality cheese and chocolate shops in downtown New Glarus, a slice of Switzerland, and Door County Creamery in Sister Bay. Olson's Ice Cream Parlor is relevant year-round in the town that Jack Dawson put on the map before going down with the Titanic!
Bayfield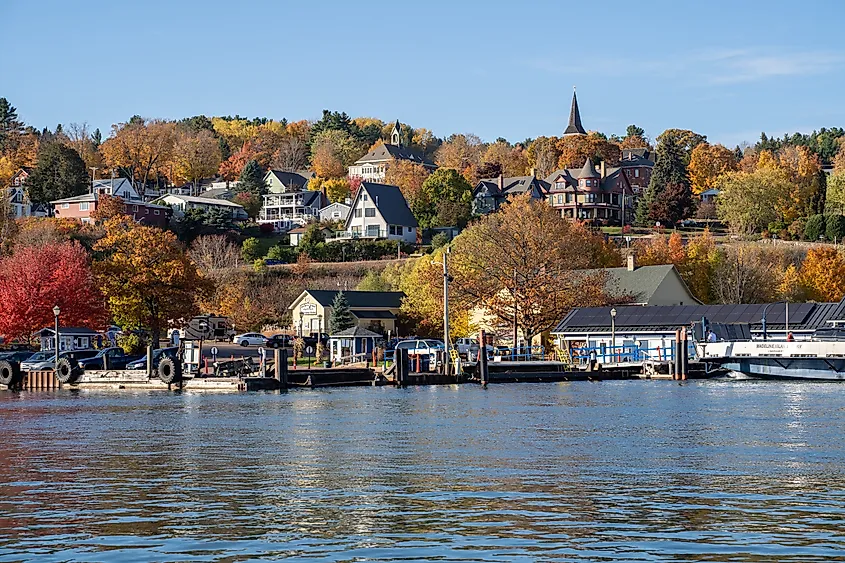 Perhaps most notable as a getaway to the Apostle Islands, this excellent small town along Lake Superior is an idyllic base that has all the charms and comforts to wipe your city slate clean! Bayfield bursts with orchards during the summertime blueberry picking season, while its bars and restaurants offer live music and events, with a happening nightlife year-round! The "Gateway to Madeline Island and the Apostle Islands" is not complete without taking the town's moniker seriously.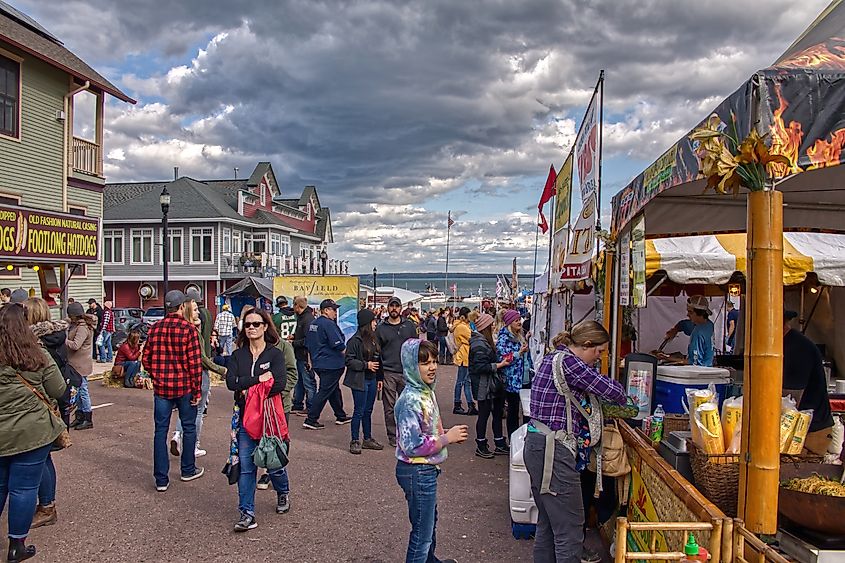 This 21-island small island chain offers spectacular adventures—whether you are exploring its sandstone sea caves or bountiful nature, there are wild sights for every level! But if you are more of a lounger, you can still enjoy epic scenery from the beaches with a drink in hand, lazy paddling, or absorbing some good vibes and Vitamin D! With easy highlights like the Brownstone Trail and the Big Ravine Trail, Mount Ashwabay challenges hikers and climbers. There is also local wildlife in the Nourse Sugarbush State Natural Area, while Big Bay State Park is the place to be if you are into kayaking or canoeing!
Cedarburg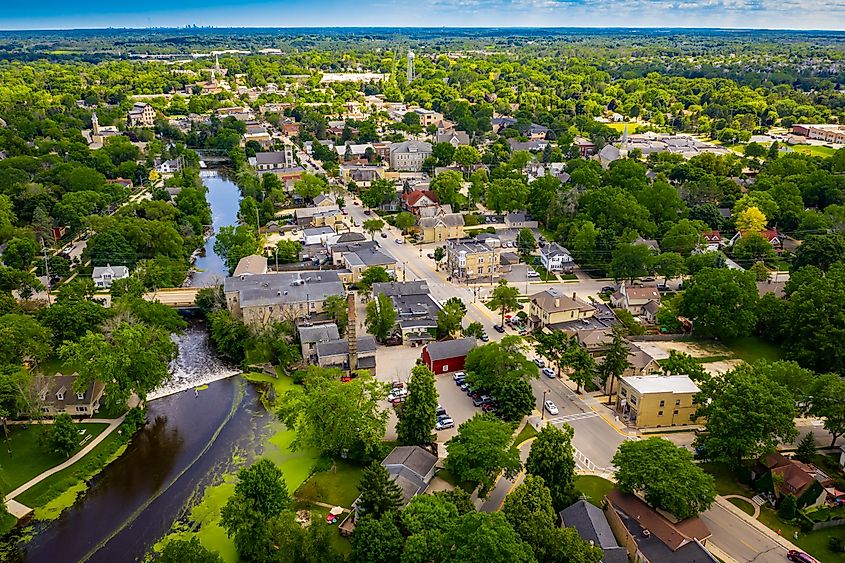 Cedarburg along Cedar Creek invites with its well-preserved buildings along tree-lined streets where the time slows and rewinds to relax and take in the water views. From the scenic banks to your favorite small town charms like historical sites, culture, and culinary experiences, the Cedar Creek Settlement is a popular attraction. This restored 19th-century woolen mill features specialty shops, galleries, and wineries to waste away a whole day, while a number of museums highlight its history, and the Wisconsin Museum of Quilts and Fiber Arts is a must-stop!
There's no better place than Cream & Crepe Café to start the morning on the right foot over fantastic savory or sweet crepes! From picturesque parks to open natural spaces, there's hiking, biking, and picnicking with various scenery. You can take a stretch of the 30-mile paved Ozaukee Interurban Trail through the heart of the town to get the most of the views, or ride the whole way on a morning paddle and recharge at the local favorite. Farmstead offers lunch or dinner in the cozy atmosphere of a rustic farmhouse setting to enjoy scrumptious steaks, soups, and salads you'll be talking about long after.
Chippewa Falls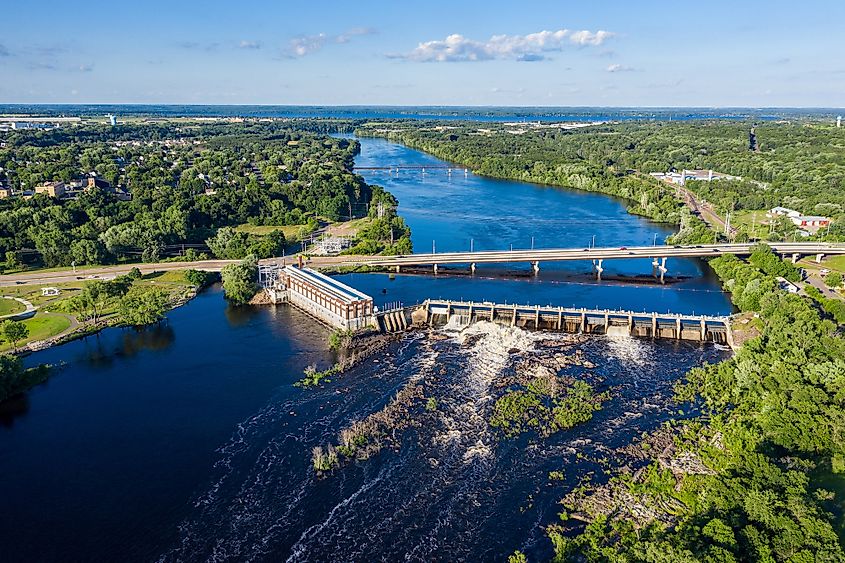 Put on the map by the doomed Titanic passenger Jack Dawson, Chippewa Falls is a hit destination with an old-timey feel, friendly residents, and local charm. The verdant Lake Wissota State Park reflects in the waters, with sandy beaches and wooded trails, while the nearly 20-mile Old Abe State Trail connects you to Cornell over a scenic route for bikers, strollers, and even snowmobilers! Housing a quaint downtown area, the arts are the most lively scene by day and the infamous Leinenkugel's Brewery by evening. There is also the popular Chippewa River Distillery & Brewster Bros. Brewing Co., with guided tours and tastings of local craft spirits and beers.
An idyllic base, you can enjoy easy access to the heart of the state for many outdoor experiences here at the Chippewa River and Duncan Creek intersection and the surrounding beautiful parks. The small town impresses any group, like its must-visit Irvine Park Zoo, sprawling for 318 acres with hiking trails, playgrounds, and picnic areas around a zoo with bears, bison, tigers, and more. The historical Wissota High Shores Supper Club serves delicious steaks, seafood, and pasta dishes overlooking Lake Wissota, while the casual Fill-Inn Station is your comfort food go-to for burgers, homemade pizza, and Friday night fish fry. Olson's Ice Cream Parlor is a must-indulge no matter the weather outside!
Elkhart Lake
Elkhart Lake is a must-visit essential town, having played pivotal roles throughout America's history. You can explore Wade House Historic Site with historical reenactments and Henschel's Indian Museum, while Road America is a great historic racetrack for local or national motorsport events if you time your visit right! Head outdoors to get back to nature, which is, of course, complete with a lake for fishing, kayaking, paddleboarding, and pontoon boat rides.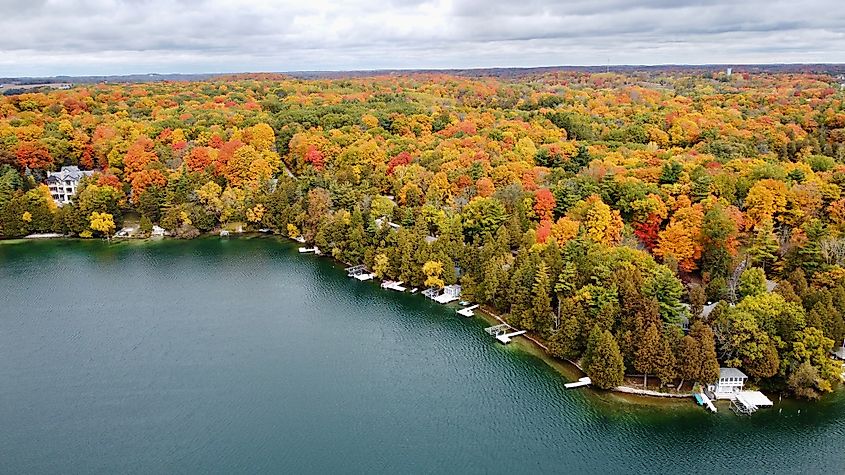 The picturesque area houses plenty of fun for the whole family, with not one but two lakes, Gerber Lake and Little Elkhart Lake. From the hiking trails around to fishing and boating, you can always lounge bankside over a picnic or spot wilderness through the brilliant Kiel Marsh Wildlife Area. With no shortage of the outdoors on a stroll through the quaint downtown area, Fireman's Park is just a hop away with popular spaces for kid-friendly recreation.
Ephraim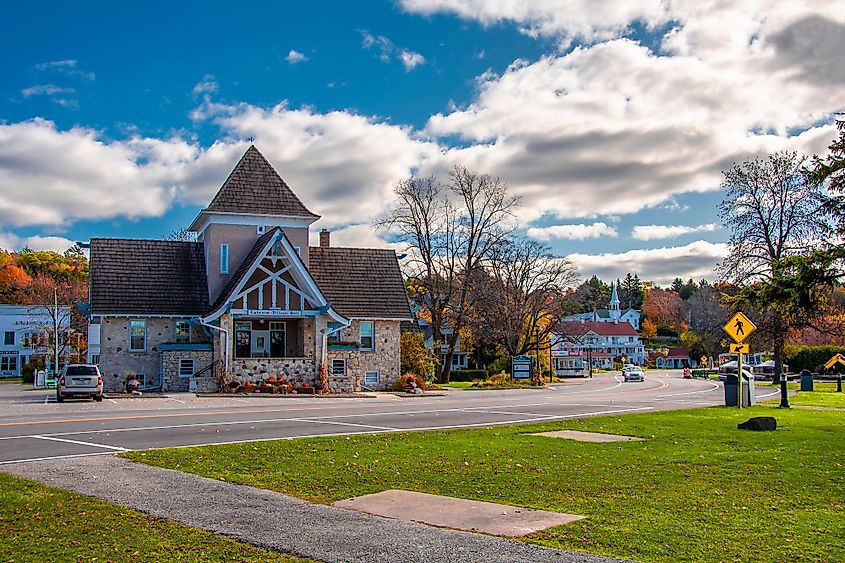 Never heard of this small town, a hub of Moravian and Norwegian culture? You are missing out big time! Soaked in history and spoiled in nature, Ephraim is a real jewel along the Door County Peninsula, overlooking Wisconsin's Peninsula State Park. With sweeping views to all sides, the popular spots for fishing and other waterside recreation include Peninsula State Park and Nicolet Bay. For unmissable cultural experiences, there's the Door County Trolley and an array of museums, the Answerson Barn History Center, and the Ephraim Historical Foundation for Ephrain's importance on the map.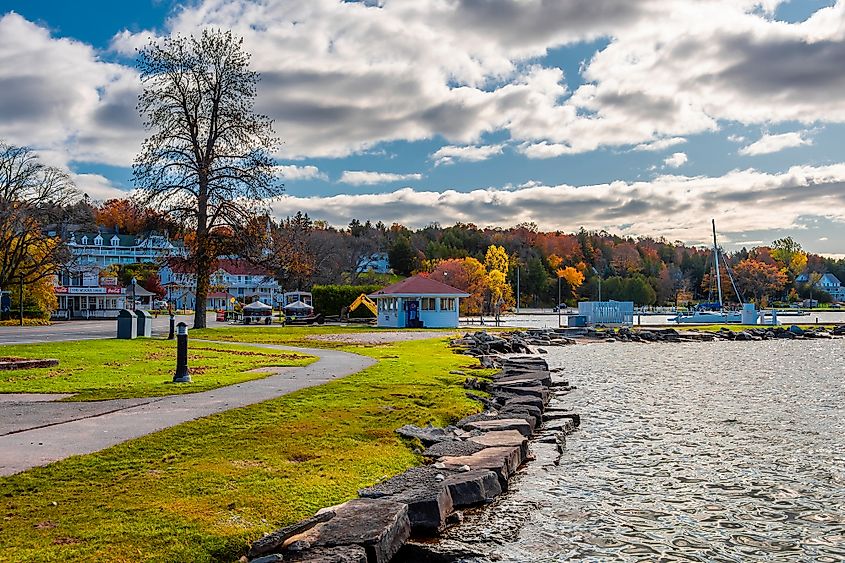 One of the best towns to explore on a bike, you can paddle around the town and the surrounding nature to your heart's content! Full of exciting activities along the beautiful nature of the harbor, get back to the past at Iverson House Museum or seek modern attractions like the unique Pirate's Cove Adventure Golf. Families take delight in creative workshops at the Hands On Art Studio and the kid-friendly Lautenbach's Orchard Country Winery & Market with tours, wine sampling, and artisan foods!
Fish Creek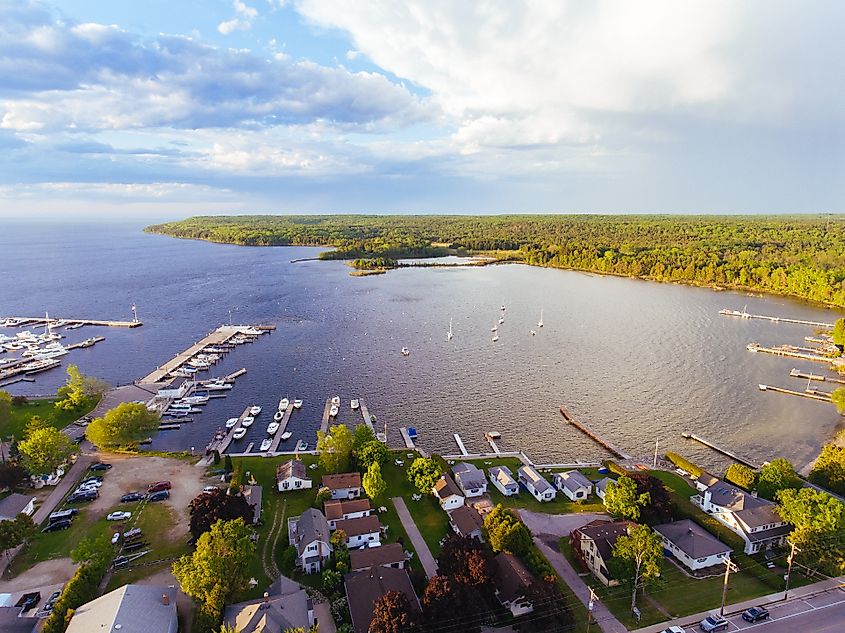 Flash news! Fish Creek is a greatly walkable little town full of friendly residents and many artists—an absolute gem of the County Peninsula. Home to several boutiques along the main drag, the unmissable galleries include Guenzel Art Gallery, Hands-On Art Studio, and Peninsula School of Art. Foodies will connect to the town at notable local restaurants with specialties like fish boils and homestyle meals. You can learn about the historic village through museums and restored homes, like the Alexander Noble House Museum from the 1800s!
No wonder Fish Creel is a sought-after holiday destination in Wisconsin, with nature being second to none here. The quiet waterfront Sunset Beach Park offers a pristine beach to soak up the sun alongside kid-friendly shores! Nestled between the quaint blue Green Bay waters and the dramatic limestone bluffs, the area is irradiant green under the right sunstroke! While exploring via hiking or biking in Peninsula State Park, you can detour to a local winery and sightsee the historic Eagle Bluff Lighthouse.
Mazomanie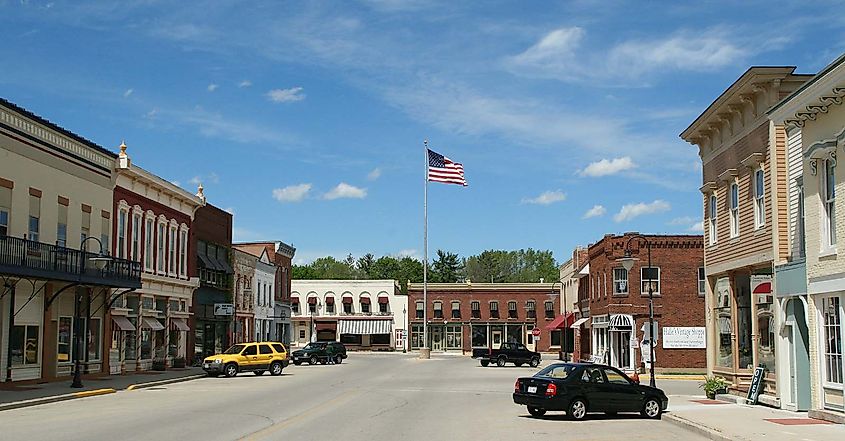 This town in Dane County feels frozen in time with life in Wisconsin during the 19th century! Jam-packed with bed and breakfasts, art galleries, and historic buildings, the former railroad town is a standout, historically relevant tourist destination! From prowling through the vintage downtown sights, you can get back to the basics in nature with the spectacular Mazomanie Bottoms State Natural Area, primed for watersports, fishing, hunting, and hiking for all levels!
The countryside, with sweeping vistas of the lush, rolling hills to the open horizon and waterways in between, features places like Lake Marion Park, Black Earth Rettenmund Prairie, and Walking Iron County Park. Mazomanie is primed for your favorite outdoor adventures through pure Midwest nature! Follow the summertime local crowds to the Lower Wisconsin River for boating, fishing, and sunbathing while Ferry Bluff State Natural Area is a vibrant nature reserve teeming with wildlife.
New Glarus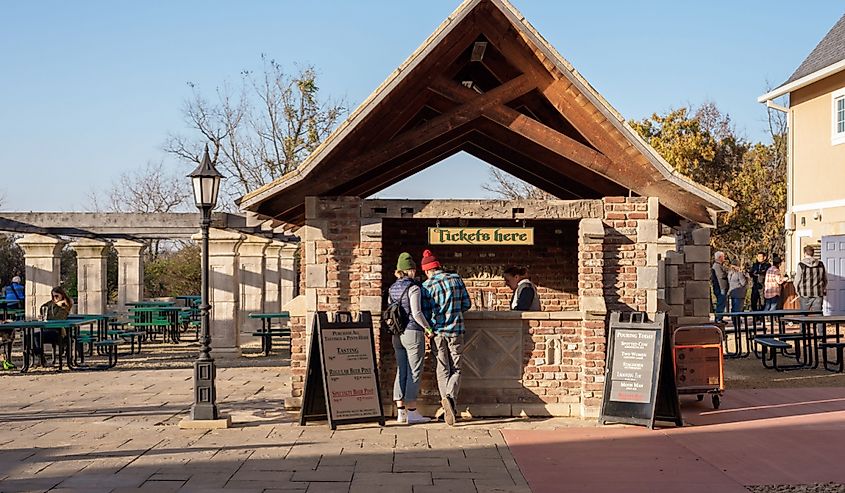 New Glarus, a charming slice of Switzerland in Wisconsin, is a must-visit town replete with authentic experiences that will make you feel a continent apart! Within deep forests, a la Switzerland, and with traditional Swiss roots at its heart, the alpine-style village is spectacular and ever-changing through each season! Decorated for the summer with flower pots and bouquets on the window sills and balconies, you can paddle along the enchanting architecture and further out into the diverse landscape of New Glarus Woods State Park.
With hotspots like the Swiss Historical Village Museum to dive into heritage and Montesian Gardens spoiled in nature, its lake and park are popular grounds for recreation and relaxation! The fairytale continues through the must-visit Chalet of the Golden Fleece Museum with priceless world-wide antiques, wrapping you up in local warmth at the New Glarus Brewing Company with a "Spotted Cow" in hand! There is no shortage of delicious food and drinks here, including quality cheese and chocolate shops downtown.
Sister Bay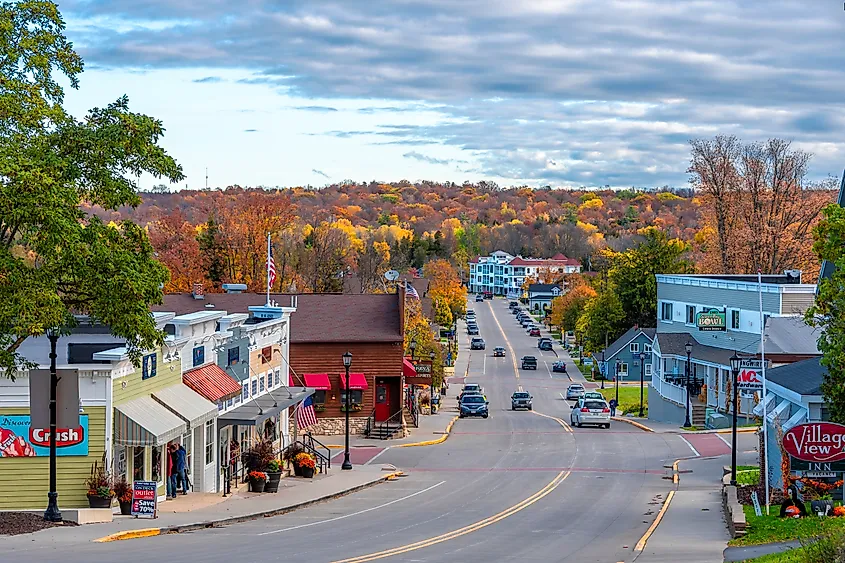 It is no coincidence that Sister Bay is one of the best towns to holiday in the state, spoiled in nature along the shores of Green Bay! Not just another quaint Swiss town in beautiful Door County, its bustling marina, waterfront parks, and Sister Bay Beach, a most welcome change in pace from the city, are wrapped in picturesque countryside views. From charming log cabin-style lodges to the iconic Al Johnson's Swedish Restaurant, with goats grazing on its sod roof, it is just a hop to the scenic Waterfront Park for swimming, sunbathing, and sunsets.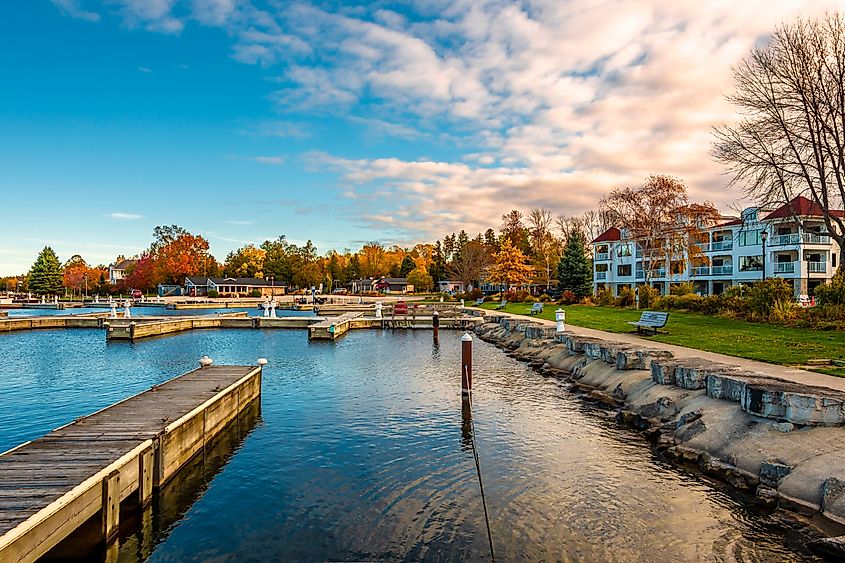 You will long be talking about indulgent treats, farm-to-table cuisine, and gelato from the unmissable Door County Creamery, so you might as well stock up on some artisanal goat cheese and then some to delight friends back home! The authentic Wild Tomato Wood-Fired Pizza and Grille will keep you coming back for more before turning in nightly at the cozy Scandinavian Lodge with all its comforts for the best R&R right in the heart of nature!
Stockholm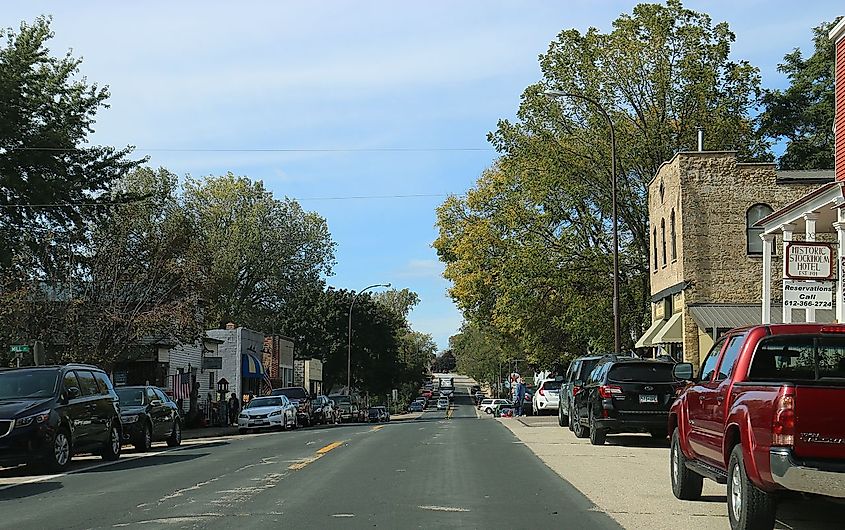 You can't visit Wisconsin without experiencing the epicenter of its Swedish culture, rooted deep in this little town like no other in the US! Complete with substantial Scandinavian influence and European-style architecture, the present-day tiny population is traditionally friendly and creative, welcoming you to memorable experiences like plenty of artisan shops and boutiques with the most unique finds! The vibrant village on the eastern shore of Lake Pepin bursts with cultural attractions, including culinary delights along the streets. From charming cafés to delicious restaurants and local bars, the town stays lively late into the night with drinks and live music!
You can start at the waterfront Stockholm Pie cafe and check out the most popular Stockholm Pie and General Store for an afternoon treat or a takeaway for a picnic at the vast waterfront Stockholm Village Park Campground. Here, you will also find the WideSpot Performing Arts Center for an evening pursuit, but not before meandering the ponds along the lake's front or the challenging hike to the Maiden Rock Bluff for stunning lake views and wildlife!
Sturgeon Bay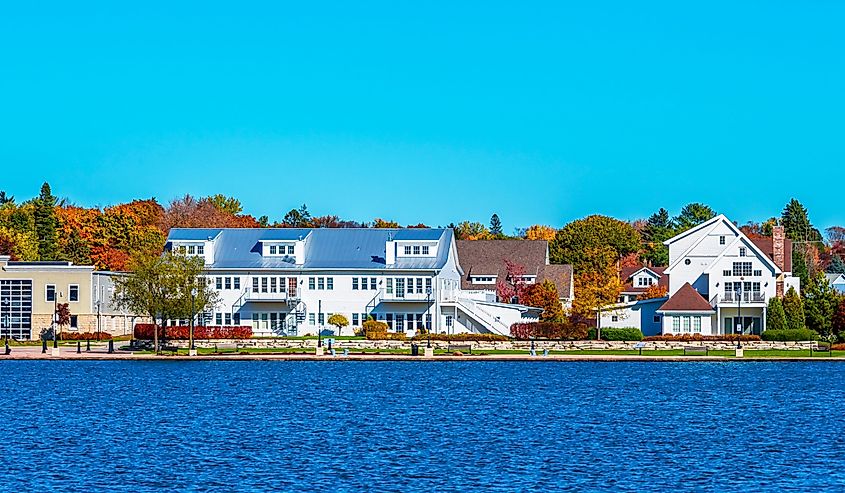 Although completing this list only due to the alphabetical order, Sturgeon Bay is practically the foremost town you want to visit in Wisconsin. Offering the best of the state along the waterfront, Sturgeon Bay is proudly rooted in maritime activities, with fishing being a big business here and, as you would imagine, seafood staples among other local delicacies. Right between Lake Michigan and Green Bay, it won't take long for you to discover its big heart and personality on a stroll amid container ships and fishing tugs.
Depicting a unique slice of coastal Wisconsin, Sturgeon Bay offers seafaring heritage at the Door County Maritime Museum, with displays on WWII navy ships and sailing the Great Lakes. From the Bay Shipbuilding facility, into the waters on a bass fishing charter, and back for shopping at local boutiques on historic Third Avenue, there is never a dull moment! Onto the historic Sturgeon Bay's lighthouses and the Potawatomi State Park on the outskirts for hiking and biking, you can finally relax while trying fish boils and fish fries at the local restaurants.
Competing for the best towns in the state, these eleven must-visits are the crème de la creme—each a unique slice of the state! Wisconsin is renowned for its wideness, with tons of parks and nature areas at every level of wilderness to enjoy hikes, recreation, and waterfront beaches.
Replete with must-experiences, you will find a vibrant culture with Scandinavian roots and authentic alpine-style architecture. Decorated with flower pots and bouquets on the window sills and balconies, New Glarus is a joy on a summer day stroll, so plan ahead!