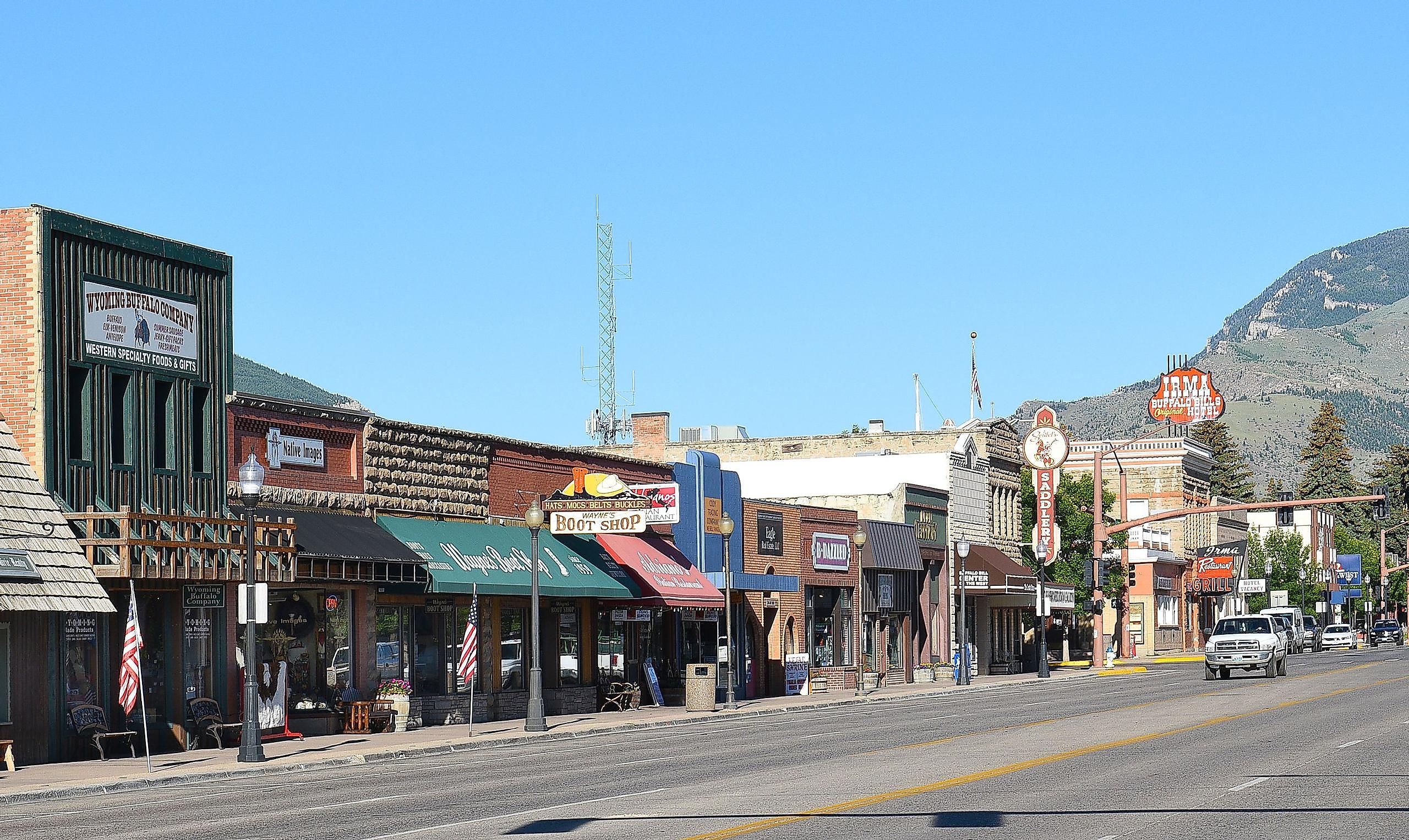 11 Most Scenic Towns in Wyoming
There's always something to do in Wyoming. Adventurists can visit a national landmark, enjoy a small-town rodeo, hike trails in the Big Horn Mountains, or scale cliffsides.
Pack your bags, hit the road, and prepare to explore the beautiful places of Wyoming. Each destination is an unforgettable experience that will leave you with a deeper appreciation for the wild, untamed beauty of the Cowboy State.
Buffalo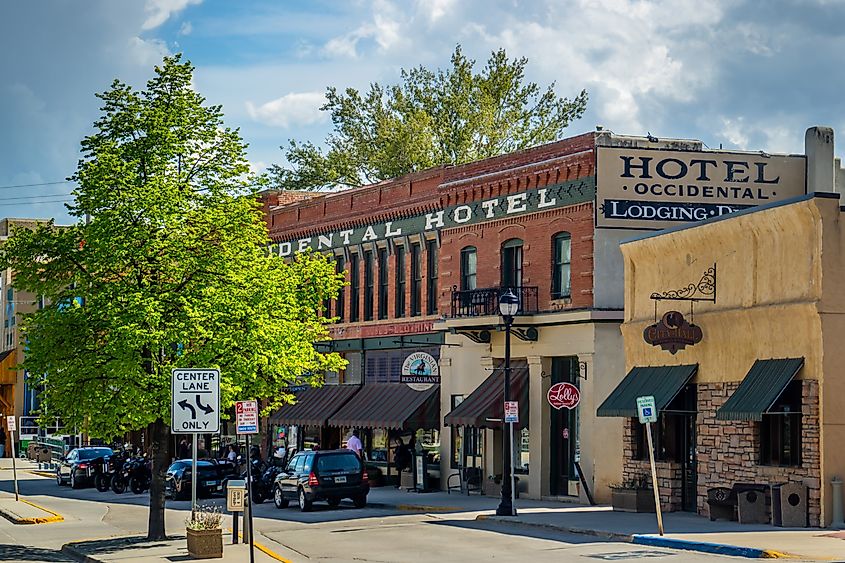 Buffalo is a historic town in the foothills of the Bighorn Mountains near the Bozeman Trail. The Bighorn Mountains are an adventurist's dream with opportunities to see antelope, deer, and moose while camping, picnicking, rock climbing, or taking photographs.
Buffalo's Clear Creek Trail System includes 20 miles of trails surrounded by the magnificent scenery of the Bighorn Mountains. Interpretive signs along the walking path educate about the history of the area while weaving alongside ClearWater Creek.
Visit historical buildings in the downtown district such as the 131-year-old Occidental Hotel for a step into the past. The hotel is at the foot of the Bighorn Mountains and is well-preserved in Old Western style. 
Visit the Jim Gatchell Museum for a historical insight into Johnson County. The museum is home to Wild West artifacts including Native American tools, bows, and clothing showcasing life in the West.
For those who enjoy golfing, the Buffalo Golf Club is an 18-hole public facility with stunning mountain views. The course accommodates all skill levels, ages, and abilities by offering five sets of tees. 
After exploring nature, take a stroll along Buffalo's main street to shop for gifts, clothing, local art, and sporting goods. Many cafes, grills, and restaurants in downtown Buffalo entice visitors to recharge while dining on local dishes.
Dubois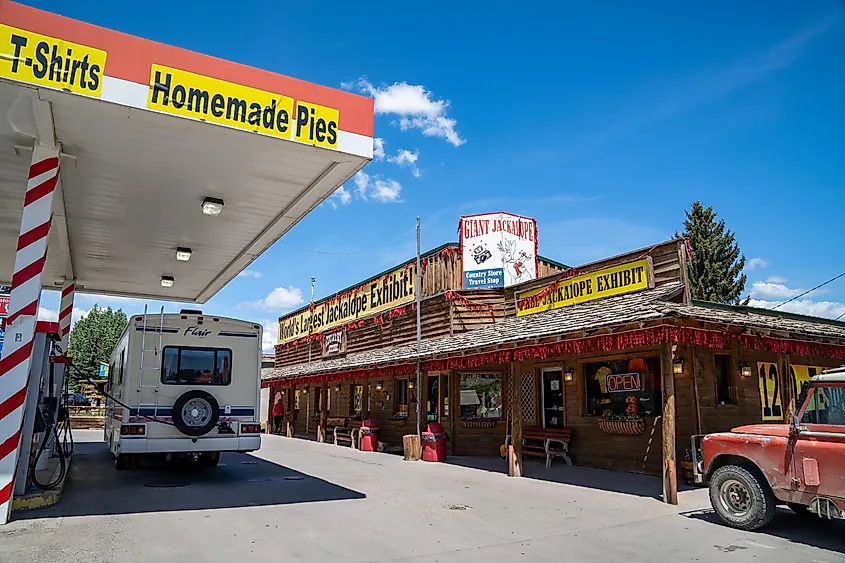 Time seems to slow down in Dubois, Wyoming. Rustic log buildings in the town's downtown maintain their historical 1800s charm. 
This charming town offers stunning views of the Wind River and Absaroka Mountains with nature trails and ranch activities. Quaint cafes and delis entice hungry patrons with homemade pies and sandwiches. 
Stay at a ranch for an inclusive Wild West experience. Experiences range from rustic to upscale offering guests outdoor adventures including horseback riding, hiking, biking, games, river rafting, and canoeing.
For additional outdoor adventure, visit the National Bighorn Sheep Interpretive Center to learn about Wyoming's bighorn sheep. Learn about the local sheep on guided eco-tours. Guides drive guests toward the Whiskey Basin Wildlife Habitat Management Area for panoramic views of snowcapped mountains, forests, and rocky ridges. Tours educate about local history and wildlife habitats while encountering wildlife such as elk, deer, badgers, hawks, eagles, and of course, Bighorn Sheep.
Pinedale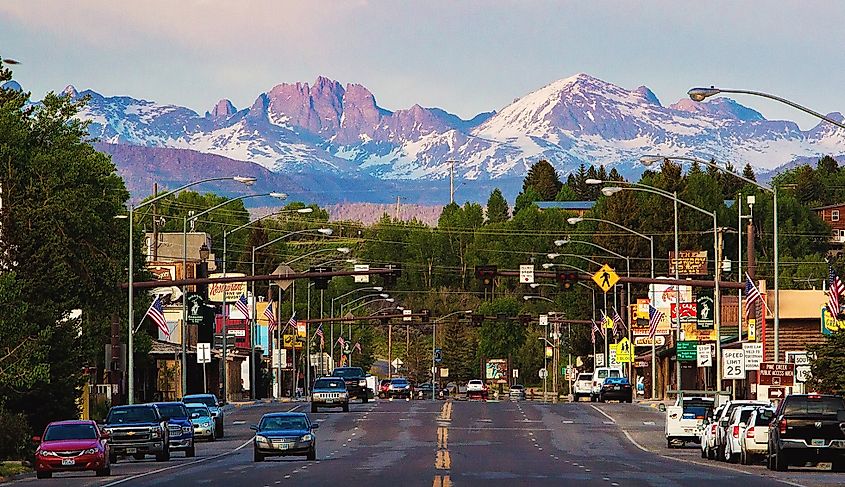 Pinedale is the gateway to the Wind River Mountains with astonishing scenery and a dream for adventurists. 
The steep climbs of the Wind River Mountain Range challenge experienced climbers to hone rock skills testing skill, patience, and perseverance. Cirque of the Towers is a sheer cliffside climb with sharp peaks and picturesque views. 
Stonehedge is perfect for novice climbers with a playground of boulders ranging from 10 to 40 feet is ideal for climbing practice. Lizard Rocks is a group of granite buttresses opposite the Fremont Lake overlook, perfect for beginners to try their hand at roped climbing.
For indoor practice, visit the Pinedale Aquatic Center. The 32-foot climbing wall changes routes regularly. Take a certification class to perfect belay and climbing skills.
For those looking to keep two feet on the ground, the Wind River Range is home to miles of hiking trails. Walk along trails through the western slope of the Continental Divide for views of jagged granite rock, alpine forest, and open alpine meadows. The Winds are a versatile range with stunning scenery everywhere and wildlife around every bend.
Thermopolis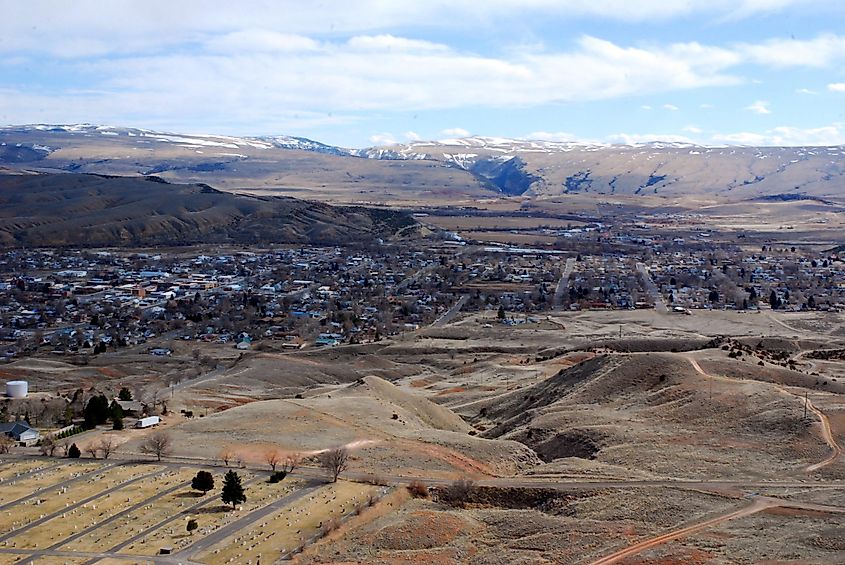 Although it sounds like a city in Greece, Thermopolis is a charming Wyoming hot spring town. The town is part of Hot Springs State Park, home to mineral hot springs.
Visit the park's public bathhouse to soak in the therapeutic hot water. Trails in the park include a suspension footbridge across the Bighorn River and views of the park's bison herd.
The world-famous mineral hot springs flow over the park's colorful terrace every 24 hours at a constant temperature of 128 degrees Fahrenheit. It is a full-service day-use park with comfort stations, trails, fishing, and a boat ramp.
Visit museums in Thermopolis for encounters with dinosaurs and the Old West.
The Hot Springs County Museum & Cultural Center brings the Old West to life. Sit at the bar where outlaws including Butch Cassidy and the Sundance Kid once sat. Walk through an old town setting to peer through the doors and windows of an old general store, dentist offices, a reconstructed jail, and a print shop.
Marvel at dinosaur fossils, bones, and specimens at the Wyoming Dinosaur Center. Budding paleontologists will not only visit excavation sites but are encouraged to use tools to unearth hidden fossils.
Rock Springs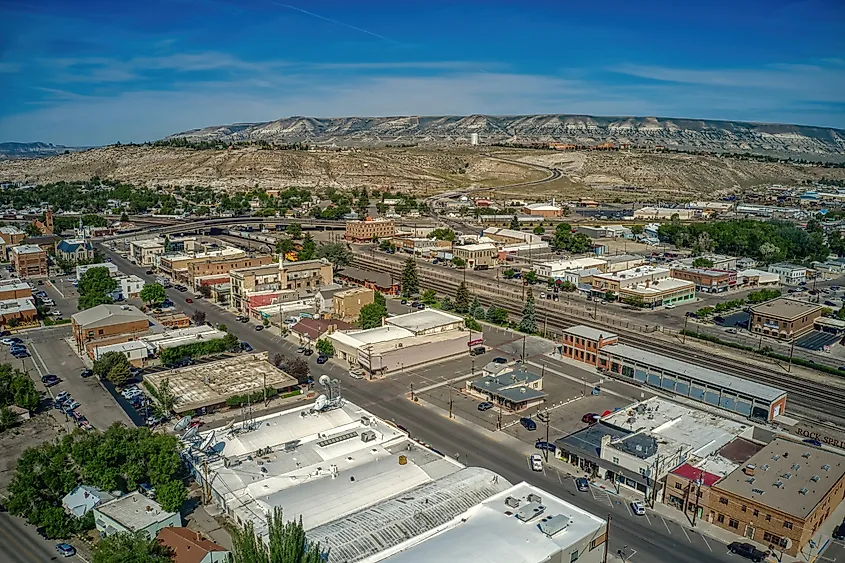 The town of Rock Springs is home to rodeos, breweries, and museums. With Rock Spring's proximity to scenic gorges and sand dunes, the town is a bustling Wyoming destination.
Visit Flaming Gorge for tranquil waters, towering rock formations, and an abundance of wildlife. A haven for mountain bikers, campers, and outdoor enthusiasts. Guided tours of the gorge include stops along national recreational areas at scenic overlooks, learning about local history, and indulging in lunch.
Hike Killpecker Sand Dunes to spot herds of elk and wonder at geological marvels. The buttes and spires of Boar's Tusk, North Table Mountain, South Table Mountain, Black Rock, Spring Butte, and Leucite Hills.
The dunes welcome motorsport enthusiasts. Ride dune buggies, dirt bikes, and ATVs in designated open spaces on dunes reaching 100 feet high. For novice riders, flatter areas and smaller dunes are available.
In addition to kicking up sand with motors and tires, toss a Frisbee, surf the dunes on a sled or skis, or play a match of beach volleyball. Stay in cabins or campgrounds for a rustic experience. Resorts and vacation rentals are also available for guests in Rock Springs.
Cody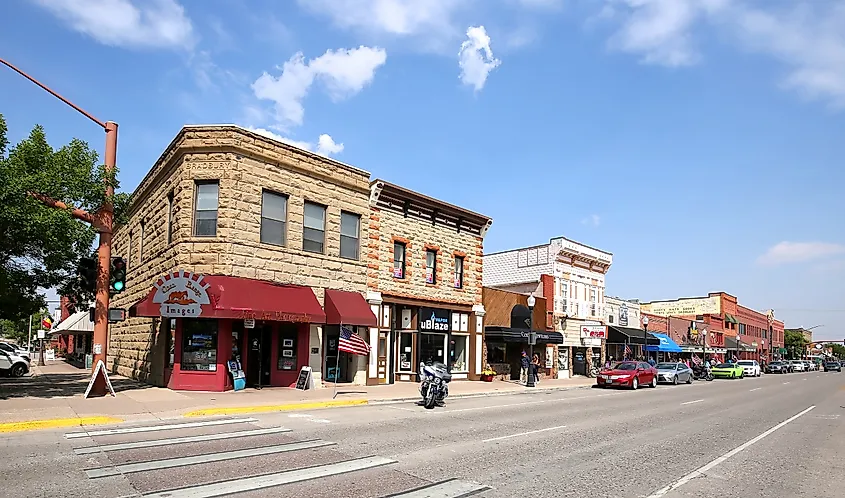 Cody is a historic town and a gateway to Yellowstone National Park, surrounded by natural splendor and Old West style. 
Visit the Old Trail Town on the Yellowstone Highway, home to rebuilt historic buildings. The town preserves the lifestyle and history of the Frontier West with collections of authentic structures and furnishings.
For a different look at history, visit the Heart Mountain Interpretive Center. Tour the former Japanese-American prison to look through photographs, artifacts, oral histories, and interactive exhibits.
Visit the Shoshone National Forest to explore four scenic byways through the forest. The forest offers picturesque views of rugged mountain peaks, plateaus covered in wildflowers, and wildlife watching. 
While in the forest, rush across the treetops on the Sleeping Giant Zip Line. The hour-and-a-half course features five stages of the thrilling zip line. Colorful foliage in the fall makes zipping through the trees a magical experience. For after-dinner entertainment, the Empty Saddles Band performs bluegrass and comedy at Dan Miller's Cowboy Music Revue. 
Laramie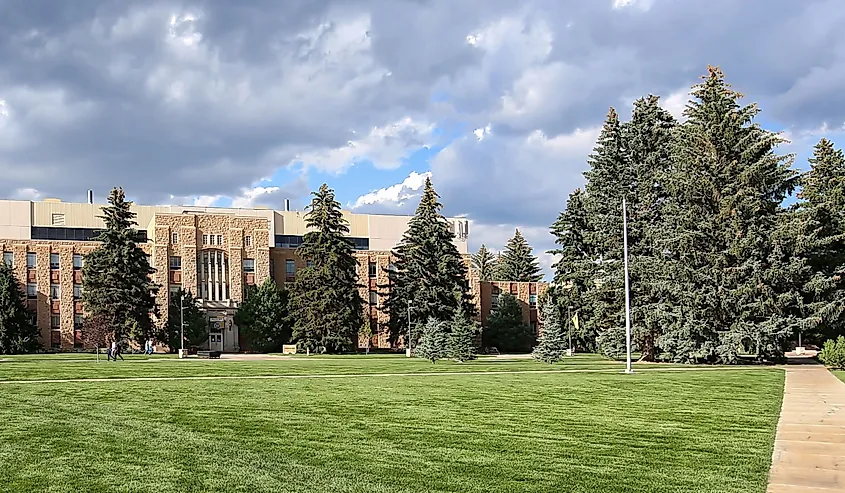 In the foothills of the Snowy Mountains, the town of Laramie is a year-round recreational mecca. Whether shopping in the historic downtown district, visiting a museum, or enjoying local culture and recreation, Laramie has a plethora of activities and sights.
Hike through wildflowers and spy on local wildlife including marmots, foxes, and moose with access to campgrounds, picnic sites, and observation points. Happy Jack and Pole Mountain Recreation Center offers recreationalists hiking, camping, mountain biking, cross-country skiing, snowshoeing, and trails for horseback riding.
Stroll Laramie's historic downtown to tour historic remnants. Learn about the places where Laramie's first citizens lived, worked, and made their mark on this historic railroad town. Start by visiting Union Pacific Railroad Pedestrian Footbridge and Depot. While there, pick up a brochure listing other historical sites. 
For architectural enthusiasts, take a tour of Laramie's magnificent Victorian, Queen Anne, and Tudor homes. The walking tours lace through Laramie's architectural treasures.
As home to Wyoming's only university, Laramie hosts an active nightlife. Music and street concerts during the town's Jubilee Days in summer add to the scenic ambiance of the town. Grab a specialty drink at a local bar or enjoy a beer at a microbrewery, then shake the night away with line and swing dancing. 
Lovell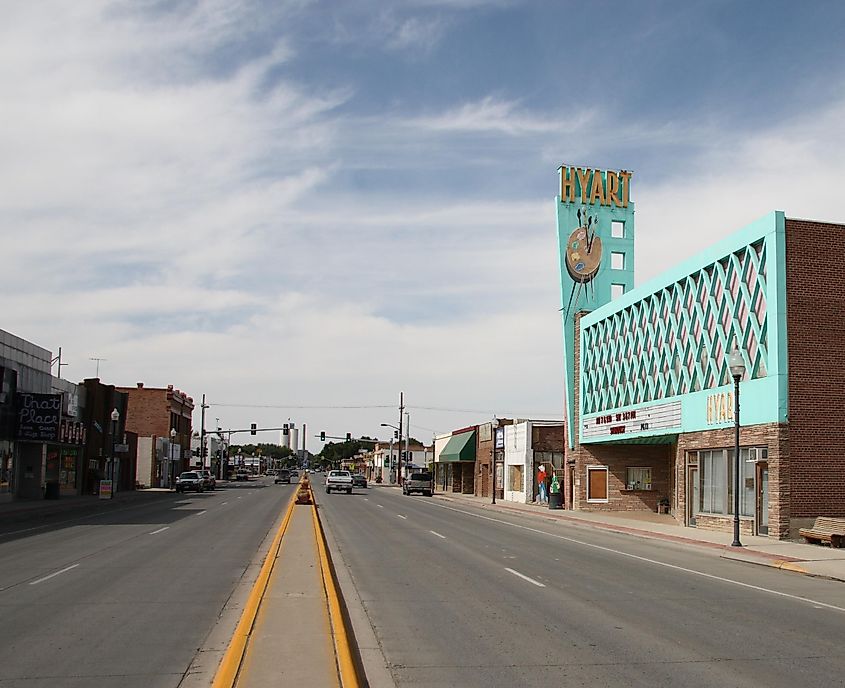 Lovell is a town with breathtaking views. Eco tours, wild mustangs, and national landmarks add to the town's scenic charm.
Visit Horseshoe Bend Marina to rent a canoe, or kayak around Bighorn Lake. Take a boat tour with Hidden Treasure Charters to learn about the history of the land in Bighorn Horn Canyon. Hike trails in Bighorn National Forest to see Porcupine Falls and Medicine Wheel National Historic Landmark. 
View wild horses in the Pryor Mountains at the Pryor Mountain Wild Mustang Center for a unique experience. The horses share the range with deer, Bighorn sheep, black bears, and birds. Before leaving, stop by the Pryor Mountain Wild Mustang Center Gift Shop to purchase a souvenir.
In town, peruse restaurants and local shops, including Queen Bee Gardens, a family-operated shop specializing in candies and honey products. Take a break from strolling to grab a bite to eat at a bakery or restaurant. 
Sundance
The small town of Sundance in Wyoming's Black Hills conjures images of cowboys of the Wild West offering visitors uncrowded outdoor activities within acres of National Forest.
Take your picture infamous outlaw, the Sundance Kid at the Crook County Museum & 1875 Gallery. While there, learn about the town's Native American and Wild West history on a Sip n Walk Historical Tour. 
Sundance is central to the area's must-sees, including Keyhole State Park for a day on the water and South Dakota's Mount Rushmore. Open in the Summer, the Vore Buffalo Jump is a significant archaeological site of the Plains Native Americans. 
Visit Sundance White Ranch Park to explore the trails. For a day of relaxation, find peace beneath the majestic Sundance Mountain on the Serenity Trail. For a challenging hike, the diverse terrain on the Outlaw Trail ranges from easy rolling trails to steep inclines and technical transitions. No matter the trail, the scenic views of mountains and forests are sublime.
In summer, enjoy a movie with concessions in Sundance Square Park. In winter, the town hosts the Sundance Winter Festival. Join the extreme fun of ski joring with horses on Main Street, consume delicious food from local vendors, and imbibe fun drink specials throughout town.
Lander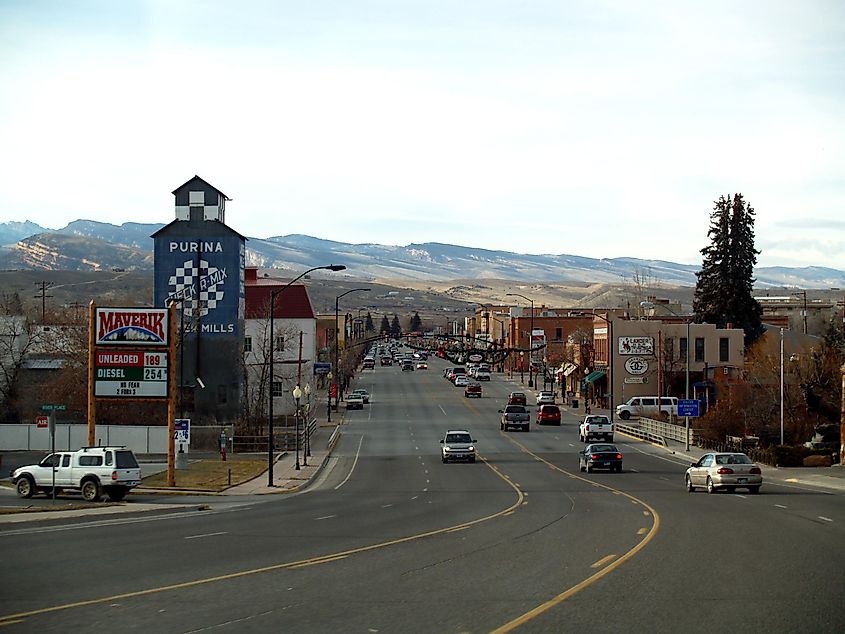 In the center of Wyoming, is the town of Lander. The small town is full of rock climbing opportunities welcoming visitors to scale the cliffs for panoramic views.
Book a guide with Wind River Climbing Guides for a customizable rock climbing course. Guided trips are created to meet the expectations and goals of every climber for a perfect course adventure.
Visit Sinks Canyon State Park for a variety of routes to hike and backpack among the Wind River Range. Rent a mountain bike to glide through the forest in the fall for stunning foliage and cross-country ski through snow-covered hills for winter recreation. 
Participate in the oldest rodeo at Lander's Pioneer Days Rodeo to celebrate with a half-marathon. End the celebration with a parade, rodeo, and fireworks. Other festivals include the International Climbers' Festival and Lander Brewfest.
Stop by Middle Fork Cafe for sandwiches or Gannet Grill & Lander Bar to recharge with burgers and brew. For a quick bite, bistros and bakeries entice patrons to indulge in baked goods. For families with young children, City Park features a playground and baseball fields.
Gillette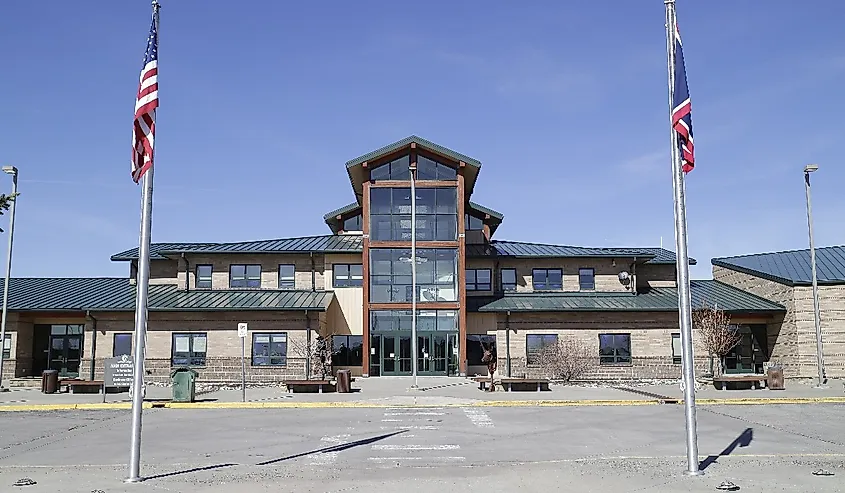 Gillette is in the heart of the Powder River Basin, between Bighorn National Forest and Black Hills National Forest. With the Thunder Basin National Grassland to the south, Gillette provides easy access to natural attractions.
The Powder River Basin is home to a variety of wildlife, including elk, antelope, and eagles. Take a wildlife tour for a glimpse of these animals in their natural habitats.
For local history, visit the Campbell County Rockpile Museum. Exhibits focus on local history, culture, and geology. Changing exhibitions combined with educational programming, performances, and events provide insight into the past.
Visit the Frontier Auto Museum to stroll through automotive history. While inside, multiple rooms feature classic cars, neon signs, gas pumps, and memorabilia. Purchase snacks and drinks from the Relic Store to watch old movies and commercials in an old-style drive-in theater.
Gillette's growing culinary scene is full of local, independent restaurants and food trucks sure to satisfy when hunger strikes. While dining, sample the region's largest selection of fine wines or sip mead from a horn. 
Final Thoughts
From the iconic landscapes of Yellowstone and Grand Teton National Parks to charming towns, Wyoming is a state of diverse beauty and endless adventures. Whether seeking thrills with outdoor activities, relaxation with the tranquility of nature, or a visit to the Old West, Wyoming has something to offer every traveler.