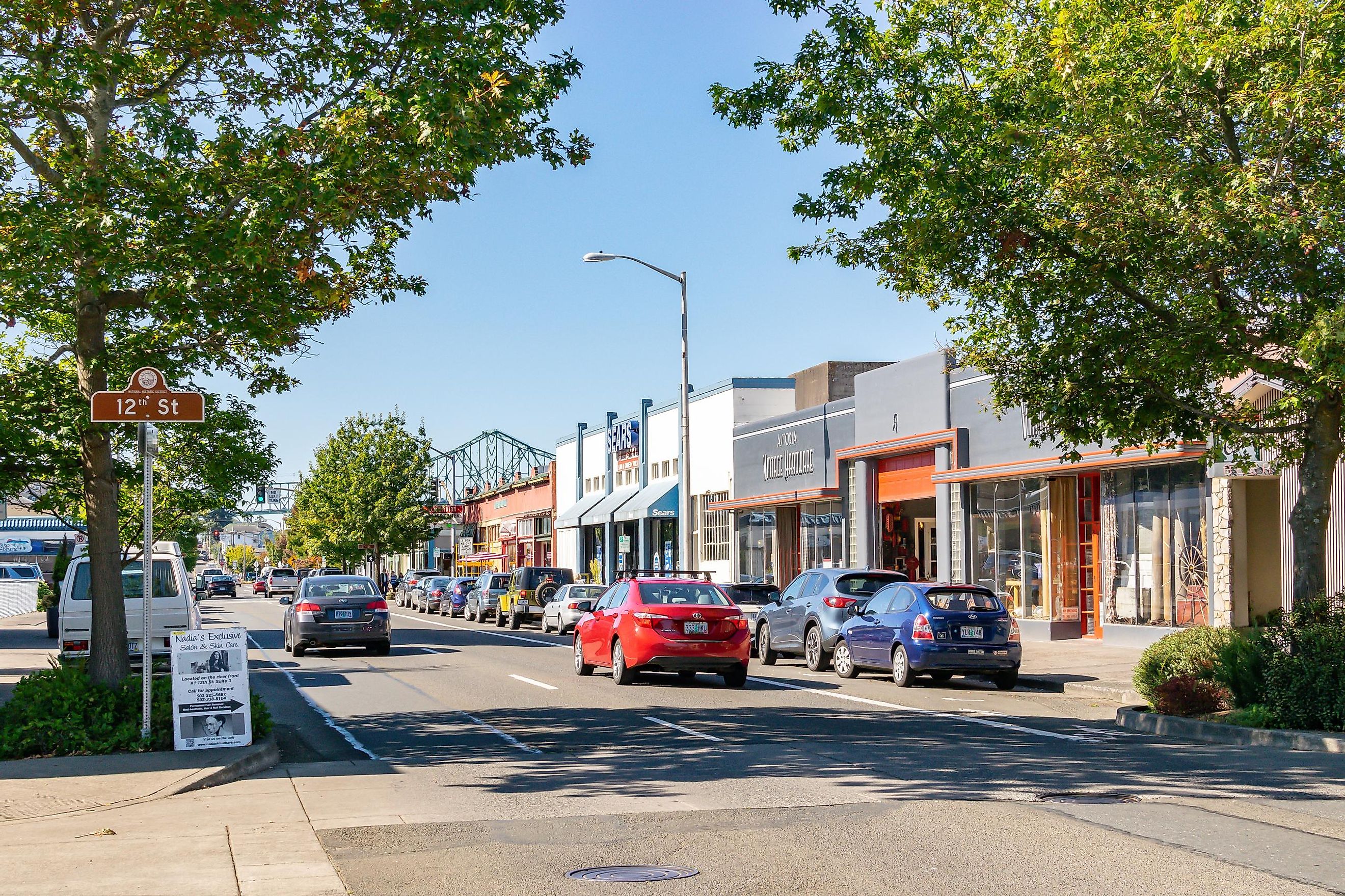 11 Most Beautiful Small Towns In Oregon You Should Visit
The seven regions of Oregon include wild rivers, high deserts, and alpine forests. From its scenic landscapes to its coastlines, Oregon is known as being an outdoor enthusiast's paradise. To call the state one-dimensional would be a mistake, however. The towns that serve as hubs from which adventurers set off have a beauty all of their own. Instead of waystations, many of Oregon's greatest attractions are its towns themselves, some of which harmoniously accentuate the breathtaking wonder that surrounds them. People aiming to explore Oregon have to start somewhere, and we think we can help you there.
Mosier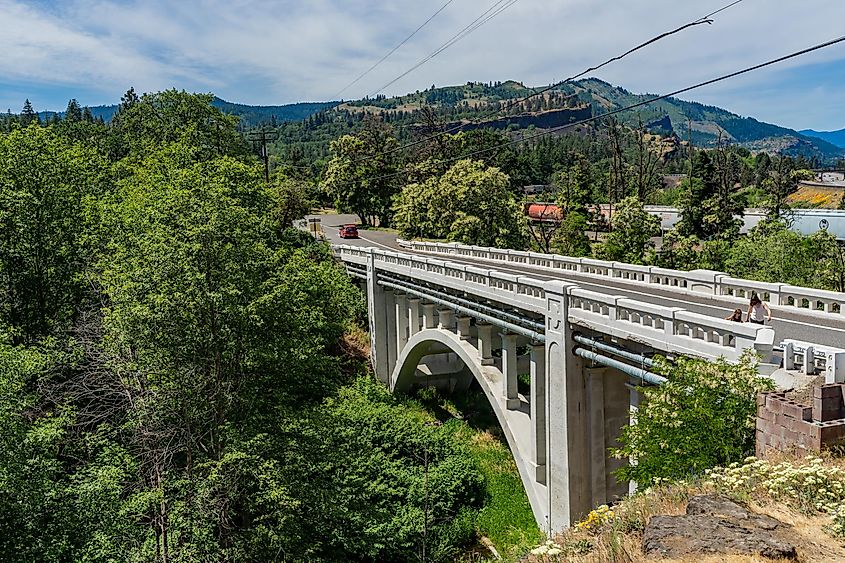 It is always wine-o-clock in this Oregon town thanks to a bevy of wineries and tasting rooms found nearby. Mosier is found central to three vineyards. Some focus on organic winemaking while others overlook lavender fields, but each has its strengths and is certainly worth visiting. Outdoor enthusiasts will find plenty to do here besides drinking such as camping in Memaloose State Park and driving the Historic Columbia River Highway–a visual delight. 
The Mosier Twin Tunnels is an easy, family-friendly hike through a car-free section of the Columbia River Highway State Trail. Looking for more? Try the Mosier Plateau Trail which leads to the Mosier Creek Falls and is a great way to spot bald eagles. Back in Mosier, Savor serves delicious ciders and cuisine made from locally sourced ingredients. It is the perfect way to cap off a day of hiking.
Lincoln City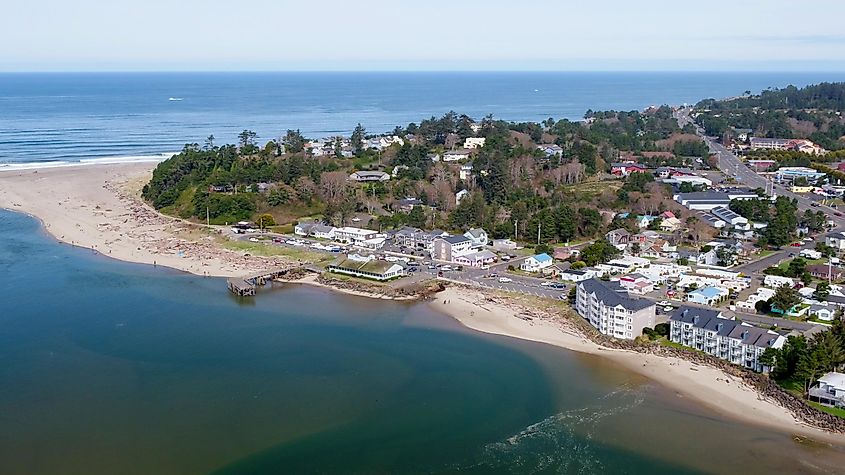 Known for its beaches and sandy dunes, Lincoln City has plenty of boards but it is rarely boring. The town is about an hour's drive from Rockaway Beach, but the drive is worth it. There, surfers cut across sizable waves and visitors stroll across the vast shoreline with their shoes in hand. Devil's Lake is much closer, found only four minutes from the town's center, and is equally as beautiful. Surfing is not the only popular sport in Oregon, however. The many sandy dunes in Oregon are for more than looking at. When taking a trip to Cape Kiwanda, sandboarding is always in fashion.
The weather in Lincoln City is typical Pacific Northwest: gray and a bit dreary. Do not let that discourage you from visiting though. The going is good and the food is delicious. Pelican Brewing Company is a local favorite thanks to its award-winning craft beers and tasty bar food. The best part is the restaurant's view of the gigantic sea stack called Chief Kiawanda Rock. Wildflower Grill has some of the best breakfasts in town. The restaurant is set up in an old repurposed cottage and, best of all, they bake their bread fresh each day!
Enterprise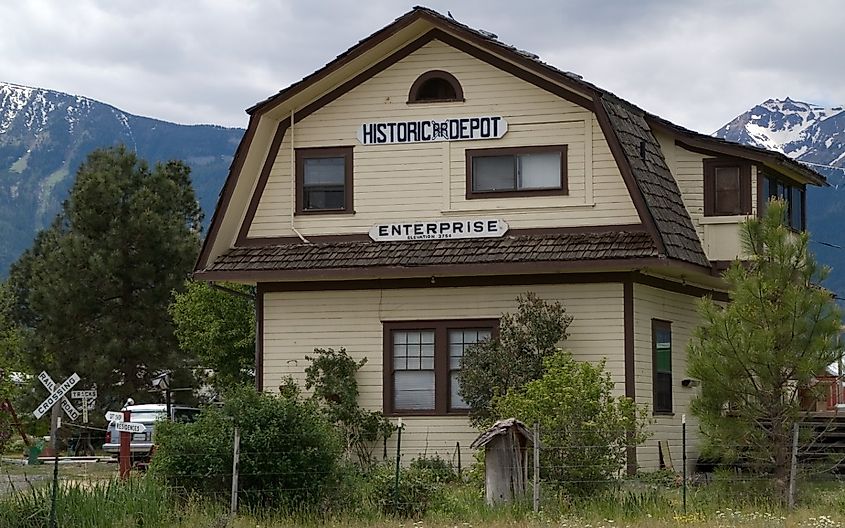 The scenic town of Enterprise makes for a great central hub to explore the greater Wallowa County. Surrounded by conifer forests, Enterprise demonstrates scenic Oregon at its best. Hells Canyon is found nearby and is the deepest gorge on the continent. Carved into the mountainside by the Snake River, Devil Mountain is 9,393 feet above sea level and the canyon plunges nearly 8,000 feet down.
For hikers, Hurricane Creek is an accessible moderate hiking trail, which will take you right to a beautiful waterfall. Further hiking can be found at the Wallowa Lake Trailhead and Maxwell Lake Trailhead. Enterprise has a rich history with metalworks, especially bronze. Parks Bronze Foundry is a bronze casting and molding foundry which serves the wider artistic community and tours are open to the public. 
Coos Bay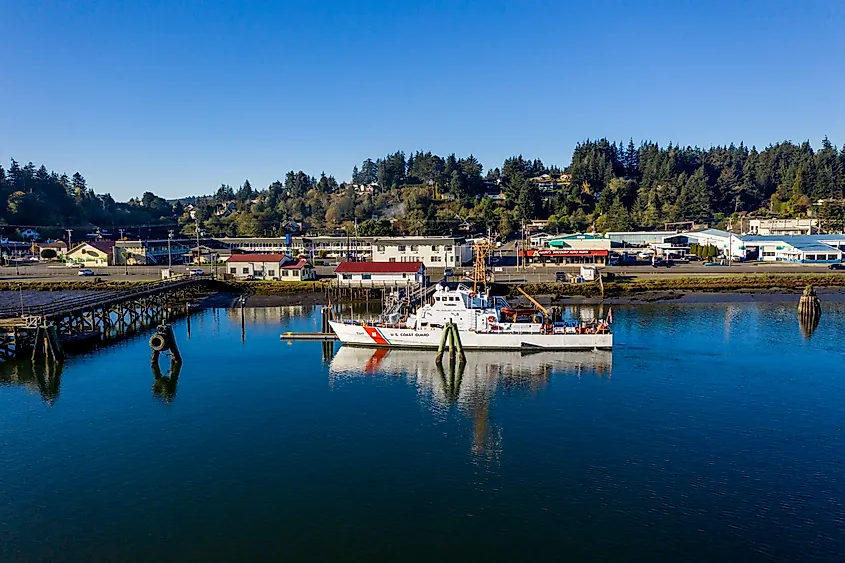 The town of Coos Bay is one of the oldest on the Oregon Coast. There, you can hike and camp in one of the most visually appealing parts of the Oregon Coast, dine on freshly caught fish and oysters, and galavant through the rolling dunes at the Oregon Dunes National Recreation Area. The only question is, where to start. 
Shrouded in mist, some of the giant dunes in Oregon Dunes National Recreation Area reach 500 feet high with none of them younger than 7,000 years old. Off-roading, paddling, birding, and camping are all possible amongst the gigantic dunes. Hikers will want to take Sunset Bay to Cape Arago which leads through the gardens of Shore Acres State Park. The Cape Arago Loop leads to tidepools and beaches where sea lions can often be found.
Pacific City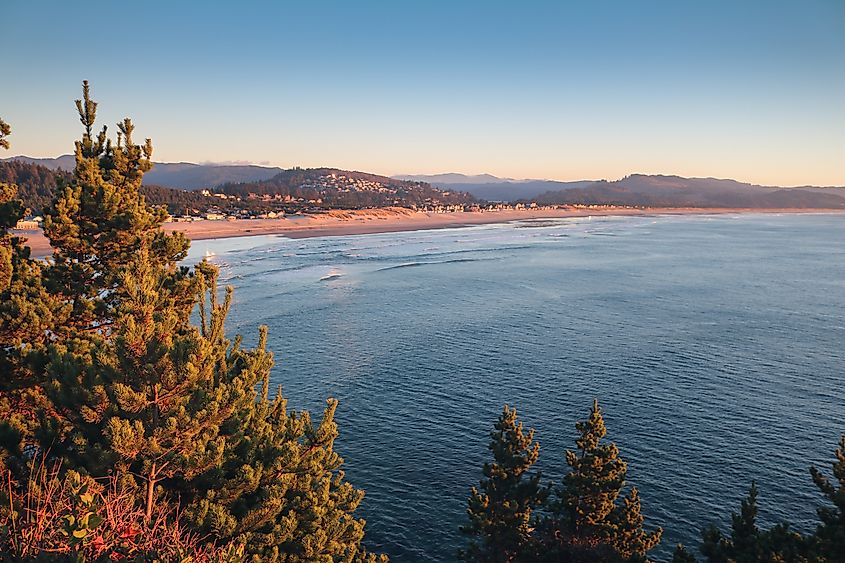 Resting at the edge of the Three Capes Scenic Drive with the rugged beauty of Cape Kiwanda to its north, Pacific City is everything you could want in a beachfront town. Sandboarding at Cape Kiwanda is a tried and true way to spend an afternoon, but hardly the only one. Peaceful and serene while offering plenty of opportunities to play, Pacific City is a surfer's paradise and a great place to cast a rod.
Cape Kiwanda is small but packs a big punch. Hiking, hand gliding, and birding are only a few activities visitors can participate in there. Rockaway Beach is the perfect place to take a stroll. Look out over the water as windsurfers carve battle atop whitecaps in the fresh, open air. Pacific City is also home to Oar House Bar & Grill where you can slurp down fresh oysters, tender crab legs, and steaming chowders.
Dundee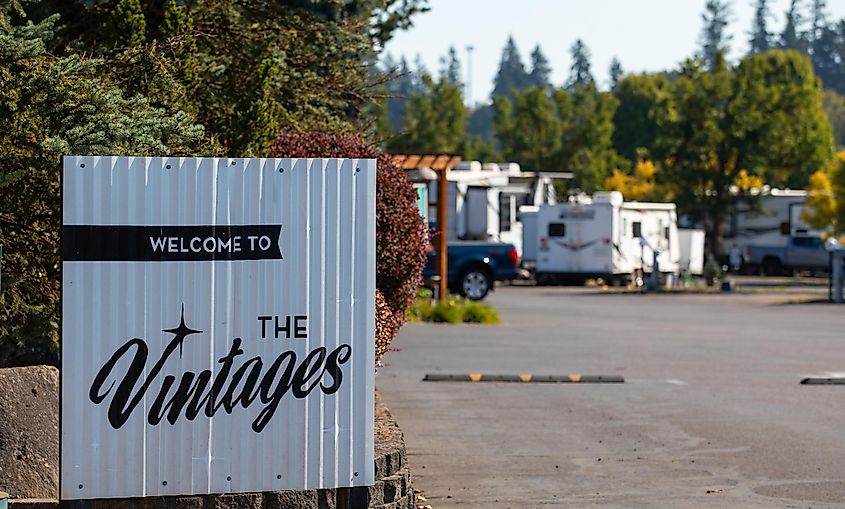 The town of Dundee has quickly become known as a hotspot for culinary delights in the north end of the Willamette Valley. There are more than 20 wineries in Dundee. This region of the Dundee Hills is a magnet for lovers of its award-winning Oregon Pinot Noir, but there are delicious Chardonnays, from sparkling to rosé, to explore as well. Taste a flight of wine or nibble on locally made cheeses at Briar Rose Creamery. Dundee is a feast for the senses.
Dundee is increasingly bicycle-friendly, and the Willamette River runs parallel to its eastern border. Fans of paddling will want to visit Rogers Landing, a popular stop for kayaking along the water. If you are looking to sweat off the pinot and cheeses, the Harvey Creek Trail While extends through the heart of Oregon wine country. This unique trail starts at the Hilltop Pioneer cemetery and goes all the way to the Harvey Creek Trailhead. 
Pendleton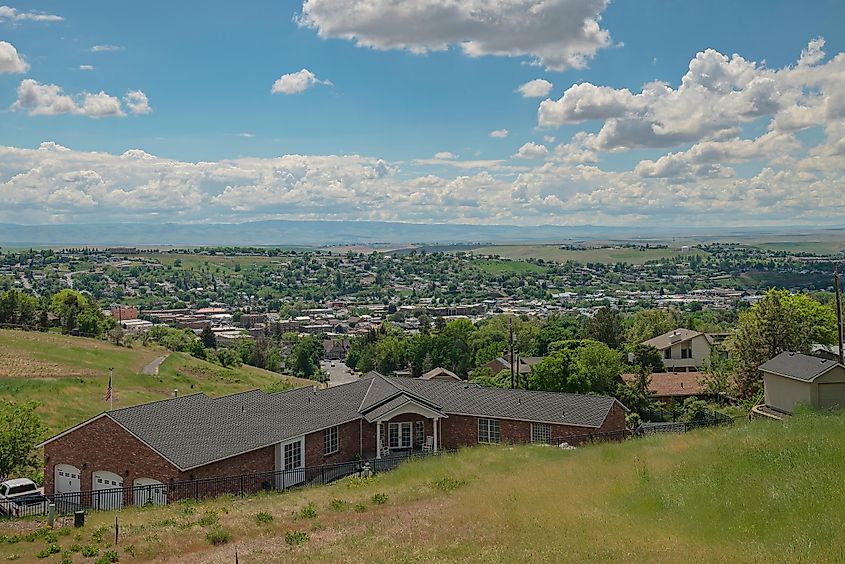 The town of Pendleton is bursting with Old-West flavor. This eastern Oregon town has been making leather saddles the same way they have been for the past century. Pendleton is very much country, but its venues welcome chart-topping pop artists and country stars in equal measure. Whether for a week or just for a weekend, Pendleton is an excellent place to experience the Old West. This unique blend of old and new makes Pendleton a must-see. 
Pendelton offers an entirely different side of Oregon. One of the best-known attractions in town is the Pendleton Round-Up. Each September, a massive rodeo draws attendants from all over the country. The Round-Up is an excellent way to learn about Oregon's cowboy culture. The Pendleton River Parkway has an easily accessible walking trail and follows the Umatilla River, giving a great view of the Round-Up grounds.
Astoria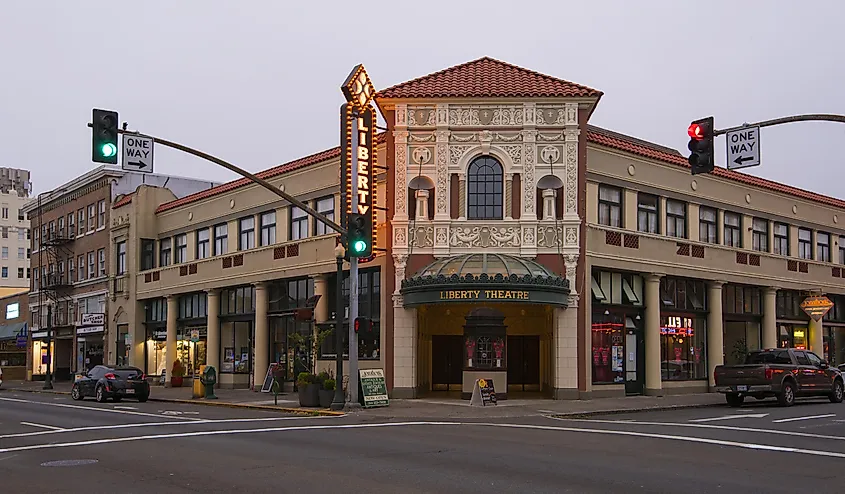 This lovely seaside town sits between two waterways: the Pacific Ocean and the Columbia River. Fans of classic 80s movies will remember the town was used for the filming of The Goonies. The Astoria Riverwalk is a wonderful place to start a trip to Astoria. Walking through the town, the smell of day's catch wafts in while the Astoria Riverfront Trolly chugs along between stops. Astoria's downtown has plenty to see and do like the Oregon Film Museum and the Captain George Flavel House Museum.
Astoria's downtown may be small but it is still a highlight of the town. There, you can find seafood restaurants founded inside repurposed canneries, and the best brewery in town: Buoy Beer Company. The town has a rich maritime history which can be explored further by visiting the Columbia River Maritime Museum. Lastly, the Columbia River is a major draw itself! Go paddling, swimming, and more in this mighty river.
Jacksonville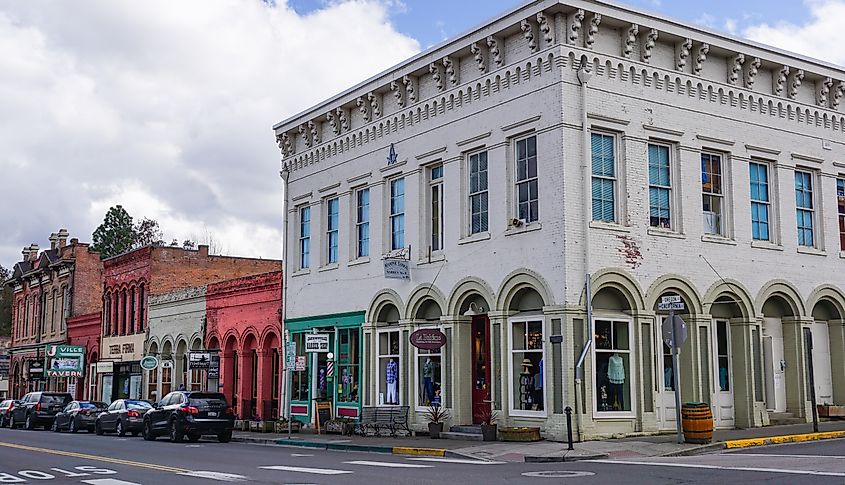 This southern Oregon town is at once scenic and a National Historic Landmark. The entire town is on the National Historic Registry, but Jacksonville may be better known for its annual Britt Music & Arts Festival, one of the premiere musical festivals in the Pacific Northwest. Visitors to Jacksonville often flock to its many antique shops, but years ago it was gold deposits that brought settlers to the territory before Oregon was founded.
There are a wide variety of things to do in Jacksonville from heart rate-elevating hikes opportunities to vineyard tours. In the summer, the Jacksonville Trolley shakes off its slumber to shepherd people around town while giving them an appraisal of the town's history. In October, the trolley turns into a haunted train which is a big hit with families. Jacksonville is at the center of southern Oregon's wine country and both Applegate Valley Wine Trail and Dancing Vineyards are great places to experience it.
Sisters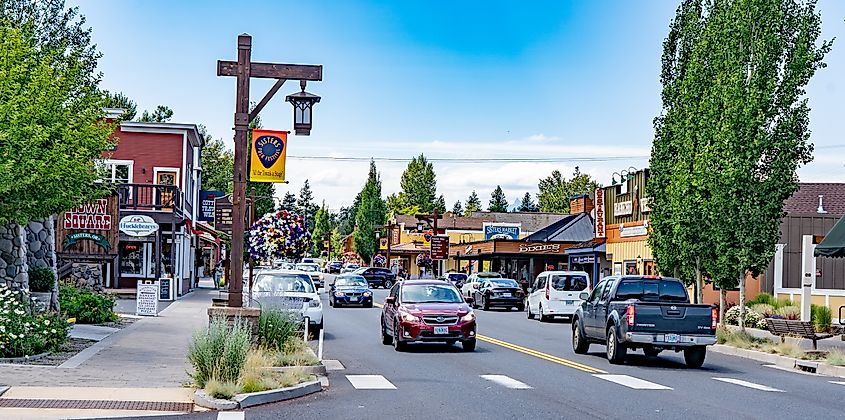 If you like the great outdoors, you will love Sisters. Walking through town, the sight of no less than three mountain peaks imposes a sense of wonderment. There is no shortage of natural beauty in this corner of the Pacific Northwest. McKenzie Pass, Deschutes National Forest, Sahalie, and Suttle Lake are waiting to be explored, camped, and hiked by intrepid enthusiasts. If winter sports are your thing, Hoodoo Ski Area will be your best bet for fresh powder.
History buffs will enjoy the Three Sisters Historical Society & Museum which is full of exhibits about the Sisters' founding as a pioneer town. If you're visiting in the summer, don't miss the Sisters Rodeo for more barrel races, parades, and bull riding than you can shake a stick at. Three Creeks Brewing Company is a popular local watering hole perfect for catching your breath and recharging. The food is great too!
Gold Beach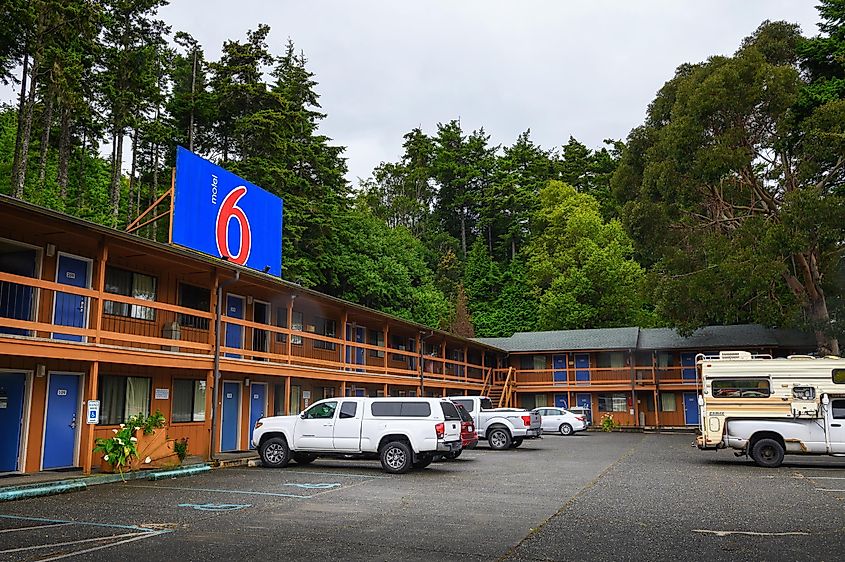 The town of Gold Beach has a population right around 2,400. Though it may not be as well-known as some other Oregon towns, Gold Beach is an underrated gem along the Oregon coast. The shoreline here is jaw-dropping and walking along the water is an activity unto itself. See if you can spot the Mary D. Hume Shipwreck on the town's north shore and Kissing Rock to the south. With so much to see, Gold Beach does live up to its name.
Nature enthusiasts will almost certainly love the Samuel H. Boardman State Scenic Corridor. This 12-mile corridor of craggy bluffs and untouched beaches has access to picnic areas, viewpoints, and even more trailheads. If you need some refreshments after hiking through the park, swing by theArch Rock Brewing Company where you can sit back with a delicious bottle of suds and some mouthwatering barbecue.
The small towns of Oregon are a delight. It is no wonder that the state draws roughly 30 million visitors each year. From mountain towns nestled between snow-capped peaks to the soaring dunes and plains extending toward California, Oregon contains multitudes that are just waiting to be explored. Best of all, the state's small towns are waiting to be discovered as well.