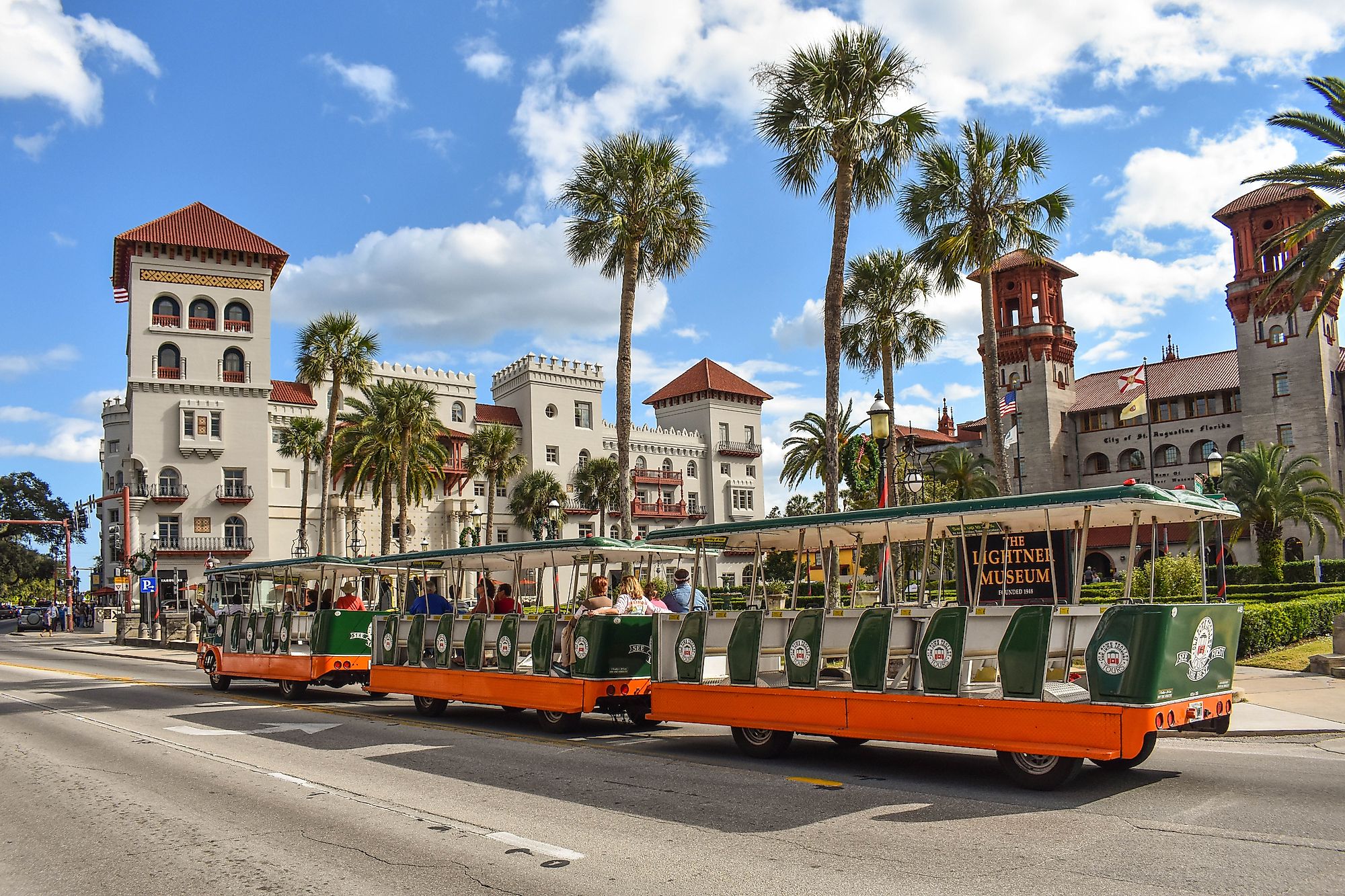 11 Best US Small Towns To Visit For Culture
The United States is well known for its major cities like New York, Chicago, Los Angeles, Boston, and others. Yet, it is small-town America that offers a unique set of charm, natural beauty, history, and culture that make them stand out from the Metropolises. Whether it is for a weekend getaway or a prolonged stay, America's culturally rich and diverse small towns are treasures ready to be discovered. This article looks at the 11 Best US Small Towns to Visit For Culture. 
Sedona, Arizona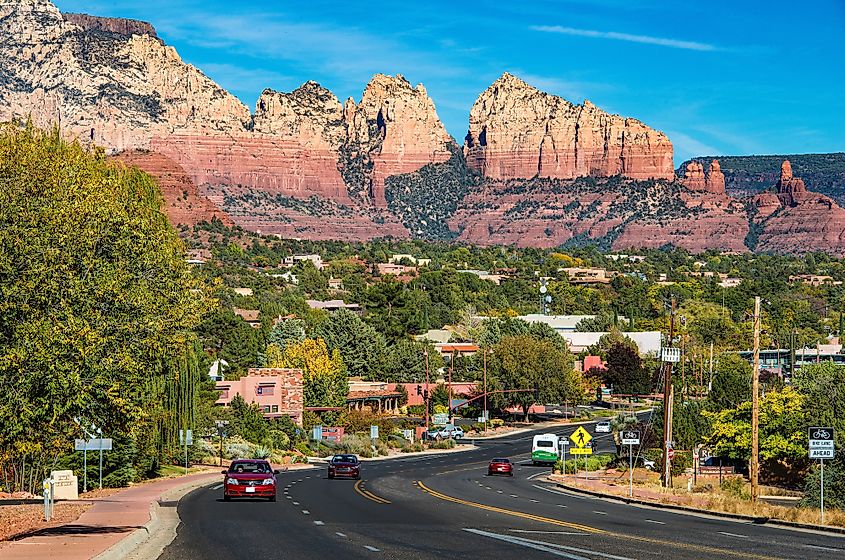 Located some two hours from the Grand Canyon, a road trip to Sedona is filled with great vistas and exceptional beauty. Surrounded by red rock formations, this town is very popular for outdoor enthusiasts, but the culturally inclined will also find enjoyment in this Arizona desert settlement.Filled with restaurants, unique boutique shops, art galleries, music festivals, and frequent parades, Sedona offers its residents and tourists a rich cultural experience. Among its most notable annual events, tourists can participate in the Sedona Hummingbird Festival, the Sedona Summer and Winter Solstice Festivals, the Sedona Marathon, and its ever-popular Food Truck Festival and St. Patrick's Day Parade. Movie aficionados will certainly appreciate the Sedona International Film Festival, which runs for one week from late February to early March. Launched in 1994, the Festival includes an assortment of feature films, shorts, documentaries, and animated features with various awards and prizes given out. 
Hudson, New York
Great dining and shopping, a relaxing setting, and an easily accessible city center make Hudson the perfect getaway from hectic big city life. Just a two-hour journey from New York City, Hudson was once a whaling port in the 18th century, and its landscape is dotted with a blend of various architectural styles. A stroll along Warren Street is also a great place to view history, with its wide assortment of antique shops and dealers. Taking home a piece of New York state and Americana has never been easier, especially at the weekly Farmers Market, where local produce is also on hand.Hudson is also home to the Firemen's Association of the State of New York Museum of Firefighting. This interactive museum is on the grounds of the first nursing home for firefighters ever built in the country. It is one of the largest such sites dedicated to the firefighting profession in the world. Finally, theatre lovers will surely not want to miss an opportunity to see a show at Hudson Hall, New York State's oldest operating theatre, first constructed in 1855!  
Mackinac Island, Michigan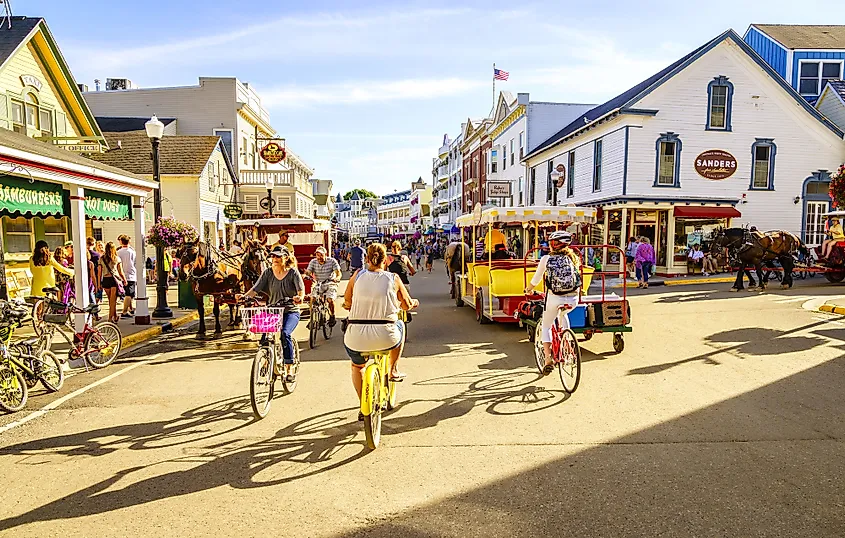 Except for emergency vehicles, no cars are allowed on Mackinac Island, which boasts a population of only 470! But taking a car would mean missing out on all the charm and quaint beauty of this Michigan community. Indeed, traveling by foot, bicycle, or even a horse-drawn carriage means tourists will get the most remarkable experience.Tours of historic sites like Fort Mackinac (founded in the 1770s), golfing on the Island's main golf courses, or sampling some famous Mackinac Island Fudge, ensure great fun and lasting memories for the whole family.  
Dripping Springs, Texas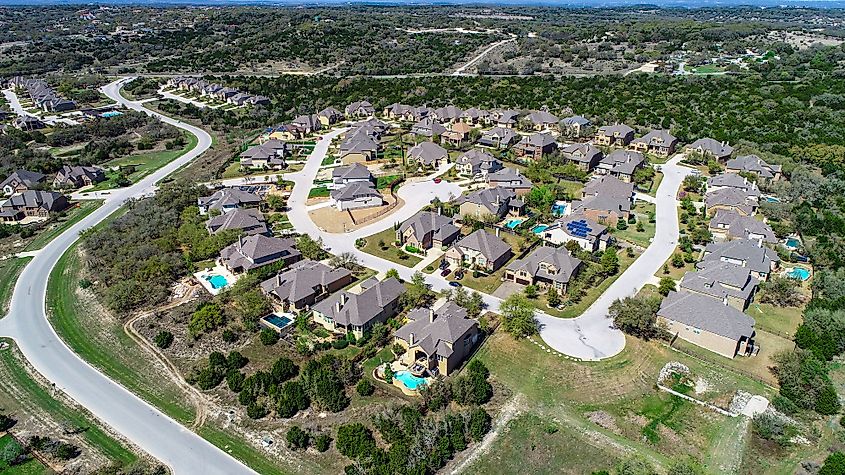 A rural town in Hays County, Dripping Springs offers its visitors a sampling of many great charms. From sandy beaches to rolling vineyards, this town is only a 40-minute drive from the city of Austin. It houses many great distilleries, a historic downtown district, and a lively music scene specializing in everything from Tejano music to Bluegrass.Visitors can enjoy visiting the Texas Hill Country Olive Company, with over 15 acres of olive trees and the adjacent production plant. Just a short distance away, tourists will find Treaty Oak Distilling and Ranch, famous for its locally made bourbons, wines, rum, and gin. After sampling some of these great spirits, a pit stop at Alice's Restaurant for authentic Texas cuisine and BBQ flavors is a must. It may be a small town that is easy to overlook, but as the saying goes, "Everything is bigger in Texas." 
Mystic, Connecticut
Once a significant seaport and shipbuilding site, Mystic is home to the Mystic Seaport, the largest maritime museum in the United States. One of New England's major tourist destinations, it houses such sites as the Seaport mentioned above, the Mystic Aquarium, and the Institute for Exploration. Sailing cruises are always popular with locals and visitors alike for daytime excursions and beautiful sunset evening outings.Art lovers will also relish the Mystic Museum of Art, featuring a wide array of contemporary American artists and other interactive exhibits. And for all the pizza fanatics, a visit to Mystic Pizza restaurant will surely bring a smile to one's face and hopefully satisfy the appetite! 
Grand Marais, Minnesota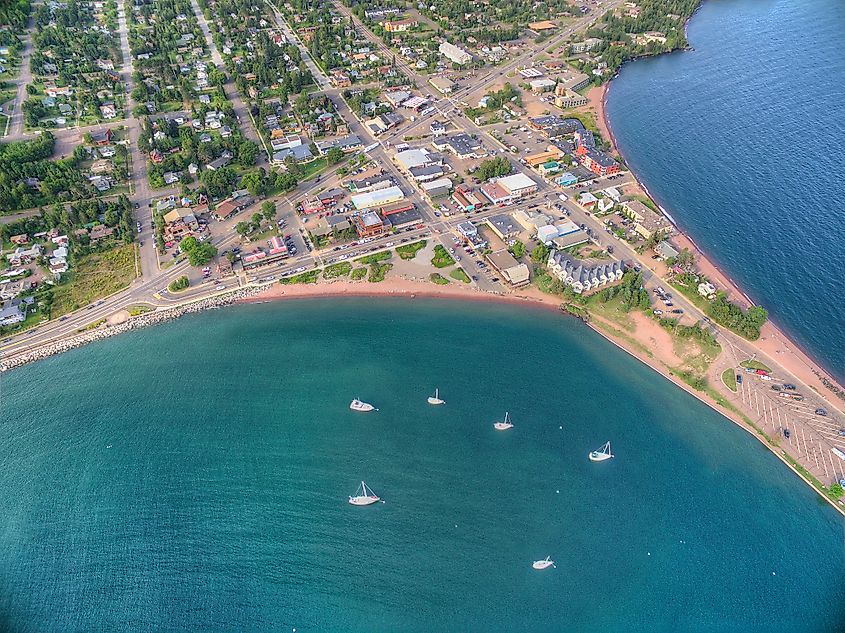 Though it has fewer than 2,000 permanent residents, Grand Marais is a wonderful artsy town with a sought-after relaxing charm. A great place to golf, sail, hike and go biking in the summertime, travelers may also want to wait until winter to catch a glimpse of the tremendous northern lights.The host of numerous year-round festivals, Grand Marais, is a welcoming place no matter what time of the calendar. From the Fisherman's Picnic Festival in August to Moose Madness in October, visiting this town is fun.Visitors can further enjoy a wealth of art galleries and studios, all within walking distance of one another, while the North House Folk School offers residents and visitors classes for all ages on traditional craft making. Weave a basket or learn how to build a boat, and the School brings out the inner artist of any student. 
Beaufort, South Carolina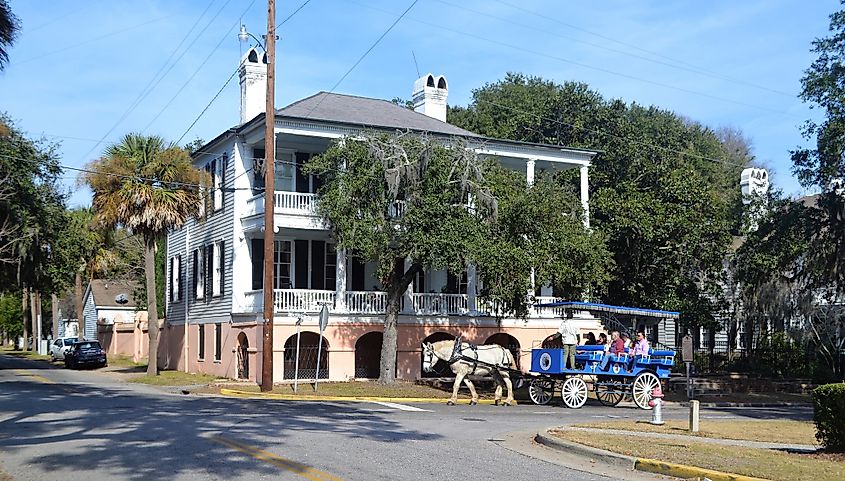 Chartered in 1711, Beaufort is the second oldest city in South Carolina and lies in the heart of the Sea Islands. A popular tourist site well known for its history, the town hosts many festivals and arts events. These include the Shrimp Festival, the Home Water Festival, and the Beaufort International Film Festival in February. Tourists can visit some local plantations and pre-Civil War homes and even visit the Kazoo Museum exploring the history of this most quirky instrument! Often named one of America's best art towns, Beaufort has over 20 galleries, showcasing everything from local art to works of international renown.  
Telluride, Colorado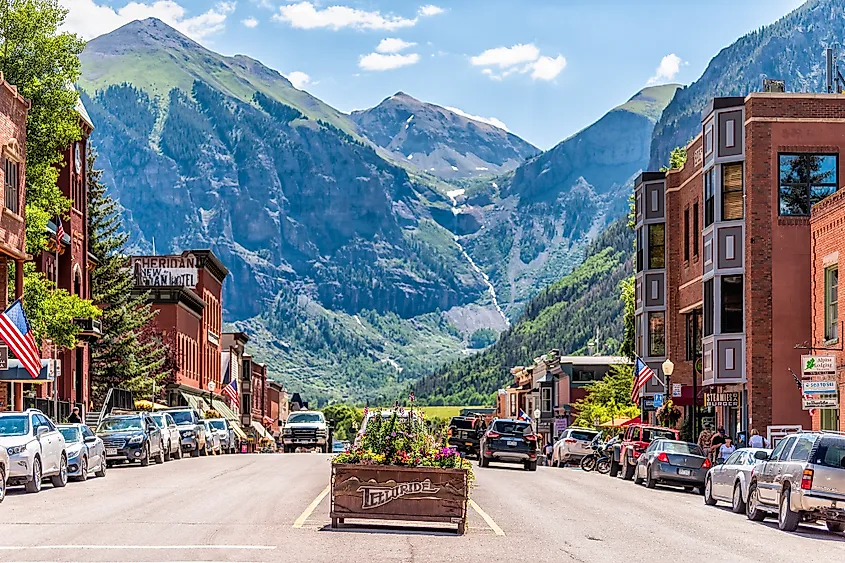 A former mining town situated right in the Colorado Rocky Mountains, Telluride is a great place for the outdoors tourist and the history enthusiast. In the historic downtown core, tourists can visit several Victorian-era buildings while shopping at charming boutiques, visiting art galleries, and enjoying fine dining. Designated as a National Historic Landmark, the town of Telluride is also well known for its Film Festival, its eponymous Ski Resort, and an abundance of hiking trails perfect for camping.
A gondola ride to the nearby Mountain Village, some 10,000 feet in the air, is another excursion that will leave any visitor with breathtaking views and great photo opportunities. Built in 1987 on 2,000 acres of Aspen Forest, this European-themed village has an abundance of fine dining, shopping, performance spaces, and outdoor activities.
Back in town, the Sheridan Opera House is the best place to view a rock concert or even a documentary film; built during the height of the Gold Rush, this is a small and ornate theatre filled with charm. On the way out, tourists should not miss the Telluride Art Walk, for art shops, cafes, and other local offerings, giving its passersby a unique feel of small-town Colorado. 
St. Augustine, Florida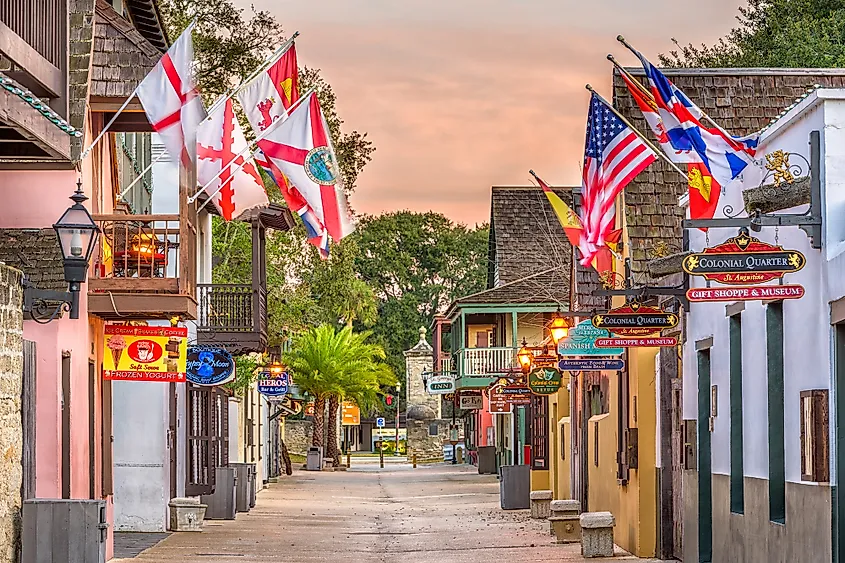 Founded in 1565, St. Augustine is the oldest inhabited European settlement in North America. With its links to the Spanish colonial era, a visit to St. Augustine is like entering a living museum. Tourists will not have a shortage of firsthand experiences with history while in town.From the Colonial Quarter, Ponce De Leon's Fountain of Youth Archaeological Park, and St. Augustine Lighthouse Museum, activities are always in abundance in this town. The famed Ripley's Believe it Or Not Museum is on San Marco Avenue, while the Pirate & Treasure Museum houses an incredible display of authentic pirate artifacts.
In short, from the 16th century to modern-day history, a trip to St. Augustine has all the best to offer any historically hungry tourist. And of course, any stay in this town can only be capped off by a relaxing swim in the warm breezy ocean waters. 
Taos, New Mexico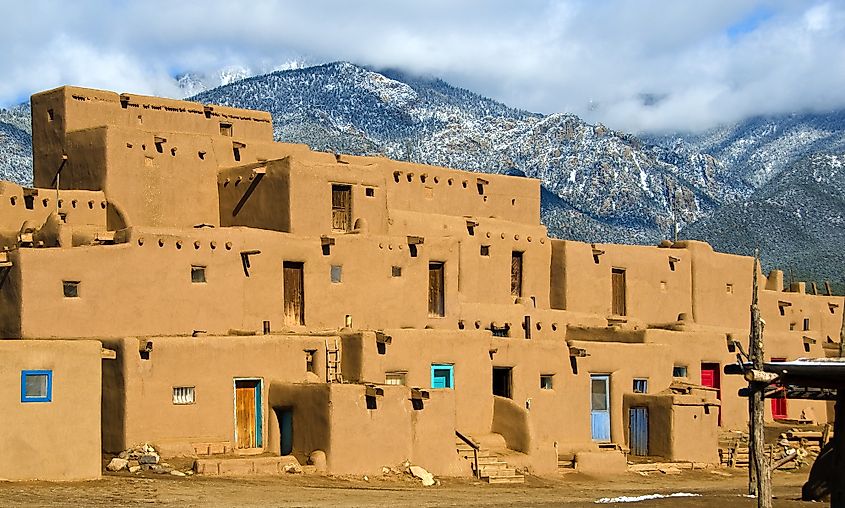 Established in 1615, Taos is a culturally rich tourist destination well known for its adobe architecture and Native American history. The Taos Pueblo village is listed as a United Nations World Heritage Site and a National Historic Landmark Designation, creating a living history experience like no other.
Tourists can also marvel at the Rio Grande Gorge Bridge, the second-highest bridge in the USA's highway system. From there, one can enjoy the adobe-filled historic district that is home to numerous restaurants, shops, art galleries, and several outdoor concerts throughout the year.The Kit Carson Museum, home of the settler and pioneer of the same name, is a lively and small museum chronicling Taos' growth as a town, the history of the Southwest's settlement, and the contribution of Indigenous people to the land.
Any art enthusiast will want to visit the Taos Art Museum and its collection of more than 600 works of art ranging from prints, paintings, and drawings, mostly from local artists. Housed in a building designed by Russian artist Nicolai Fechin, the museum incorporates Russian, Spanish, and indigenous architectural styles for a unique and special look. 
Sonoma, California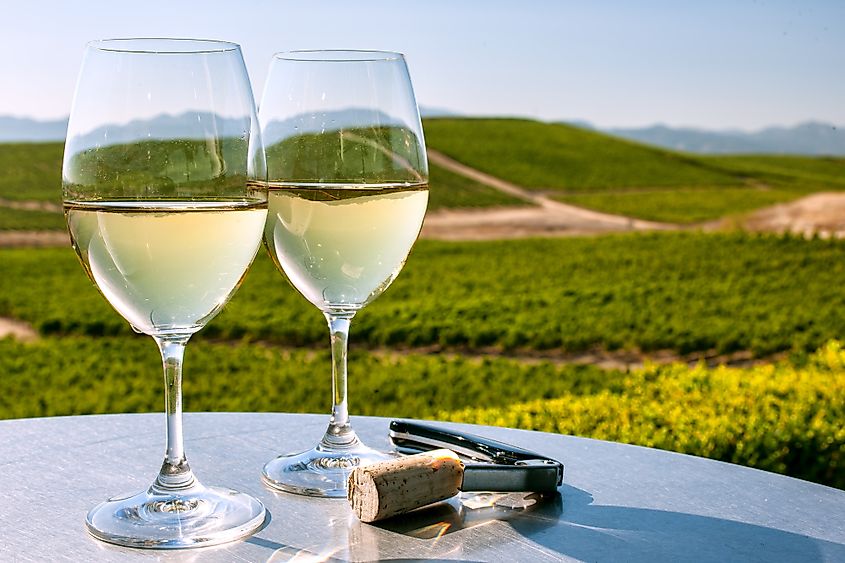 Right in the heart of California's Wine Country, Sonoma is home to some of the region's best wines in a quaint, charming, and rustic ambiance. Less crowded and without the high expenses of neighbors like Napa, Sonoma has shops, restaurants, and beautiful Bay views galore. It is a great place to enjoy the seaside, world-renowned alcohol, unique museum experiences, and, of course, the heartwarming California sun.Among the attractions of note is the Safari West wildlife sanctuary. Visitors can experience open jeep tours of the 400-acre park, hosting animals like lions, giraffes, and tigers. The California Missions Museum, which chronicles the area's wine-making history also serves as an active distillery. It gives tourists the opportunity to learn about the production process and sample first-rated wine.
In nearby Santa Rosa, comics enthusiasts will want to visit the Charles M. Schulz Museum, which highlights the history and creative process behind the world-renowned "Peanuts" comic strip. Just a short distance away, aviation lovers will marvel at the Pacific Coast Air Museum, with a wide array of planes, helicopters, drones, and other aerial vehicles on display, in a fun and informative museum outing.