You should undoubtedly consider the weather while selecting your next vacation destination, deciding where to retire, or moving to a new state. Many cities in America provide beautiful temperatures, whether you want to live somewhere with year-round outdoor enjoyment or want to spend your elderly years somewhere without snow. Here are the top 10 cities in America with the finest weather year-round to help you choose where to travel or live.
Honolulu, Hawaii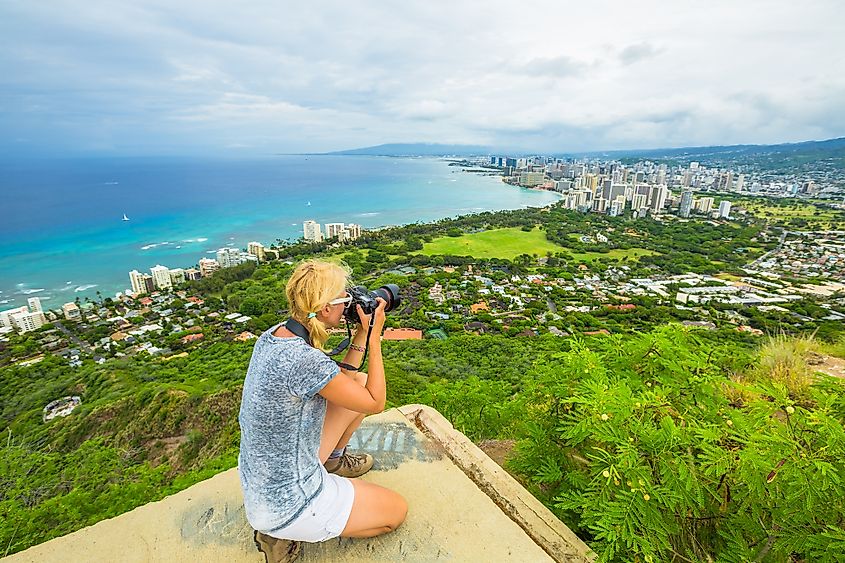 The city, which serves as the state capital of Hawaii, is found south of the Tropic of Cancer in the middle of the Pacific Ocean on the island of Oahu. Honolulu is the no. 1 city with the best weather in the U.S. Honolulu experiences a tropical climate with two distinct seasons: a hot one from June to October and a comparatively cold one from December to March. The average temperature in January, the coldest month, is 74 °F, while in August, the hottest month, it is 82 °F. With a 77.7-degree average yearly temperature, Honolulu grabs first place. The city experiences 93 wet days on average annually, but it also experiences 90 sunny days and 0 days with temperatures below freezing.
Los Angeles, California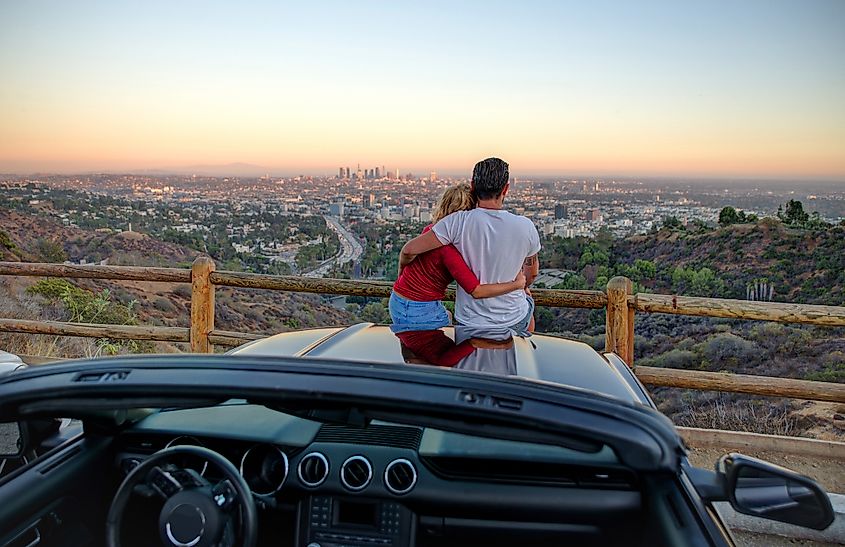 The best weather in the contiguous USA can be found in Los Angeles, which is often a good bet. For over half of the year, you can anticipate "perfect" days. The average annual temperature ranges from 48°F to 85°F, with no temperature ever dropping below 45°F or rising over 86°F. The winters are lengthy, chilly, damp, and partly cloudy, whereas the summers are warm, dry, and clear. With an average daily high temperature above 81°F, the warm season lasts 2.9 months, from July 1 to September 30. With an average high of 84°F and a low of 66°F, August is the hottest month of the year in Los Angeles. With an average daily high temperature below 70°F, the cool season lasts for 3.9 months, from November 26 to March 23. With an average low temperature of 48°F and a high temperature of 67°F, December is the coldest month in Los Angeles.
Santa Barbara, California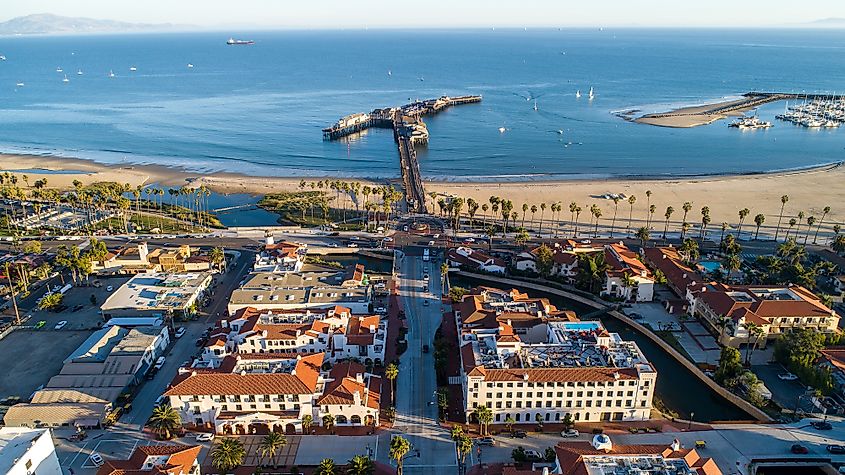 Santa Barbara is the greatest area to live in the United States for the weather in 2018, according to a recent ranking by U.S. News & World Report. The research states that Santa Barbara has, on average, fewer than 79 cloudy days per year. The research also includes 283 days of sunshine, 36 days of rain, and, at most, a few brief winter lows in the high 40s. The summers are hot, dry, and clear in Santa Barbara, while the winters are chilly, damp, and partially cloudy. The average annual temperature fluctuates between 42°F and 77°F, rarely falling below 35°F or rising above 84°F. Mid-June to late September is the ideal time of year to travel to Santa Barbara for warm-weather activities.
Miami, Florida
Miami, Florida enjoys pleasant weather all year long with warm, sunny days and breezy evenings in the tropics. Miami is the ideal location for a beach vacation all year round because it has the best water temperatures in the continental United States. The city is most frequently visited from mid-November to mid-April when it is cold elsewhere in the country. It experiences long, pleasant, humid, windy, and usually cloudy winters and hot, oppressive, damp, and cloudy summers. The average annual temperature ranges from 62 to 90°F, rarely falling below 50°F or rising above 92°F. On the mainland of the United States, Miami experiences the warmest winters. From December through March, highs range from 75 to 77°F on average, while pleasant evenings hover around 60°F.
Boise, Idaho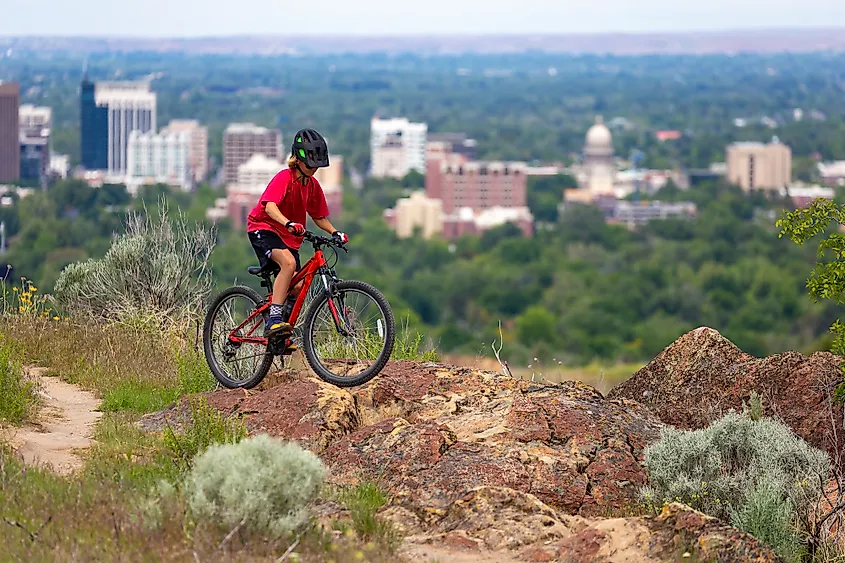 With average temperatures in the 70s during the summer and the 20s during the winter, Boise generally boasts some of the greatest weather in Idaho. Boise typically experiences mild weather, with summer highs of 91°F and winter lows of 22°F. The region experiences a dry environment with less precipitation than the national average. The warmest month in Boise is July. In June, high temperatures can average 91 °F and low temperatures can be 53 °F. In September, the temperature starts to decrease significantly, reaching a high of 81 degrees and a low of 30 degrees. In Boise, January is the coldest month. Temperatures at night can fall as low as 23°F. The high temperature starts at 54°F. in March and continues to rise until May, when it can go up to 72°F. Overnight lows are in the 30s and 40s.
Yuma, Arizona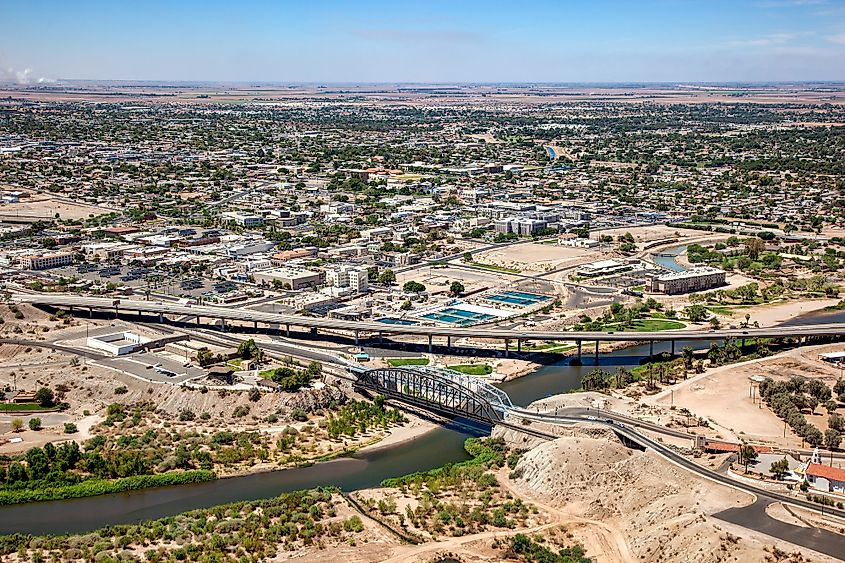 Yuma has the most pleasant climate in Arizona. Yuma has some of Arizona's greatest weather, making the city comfortable all year round. The Colorado River also brings a consistent flow of cooler air into the city, which is why Yuma has the nicest weather. Low rainfall creates a dryer, less humid environment for habitation. With an average of 4,055 hours of sunlight each year, Yuma is known as the "sunniest city on earth." Yuma experiences scorching summers and cool winters, with its maximum annual temperature reaching 107°F and the winter months' average temperature hovering about 69°F. Yuma's desert-like atmosphere is dry but not humid thanks to the city's annual average rainfall of three inches. This enables summers that are hot but pleasant. The lower sixties are the norm during the winter, with the nights getting progressively chillier as the year concludes. The temperature starts to dip as fall gets closer, resulting in cooler days and frigid nights.
Klamath Falls, Oregon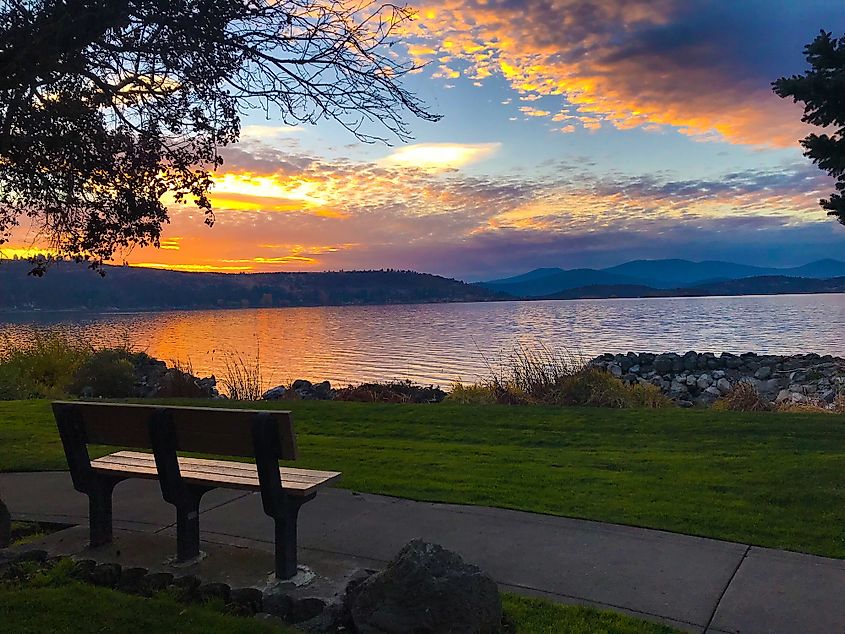 The city with the most sunshine in Oregon in Klamath Falls. With well over 300 days of sunshine annually, Klamath Falls is named the "City of Sunshine" of Oregon. The city is reputed to have Oregon's nicest climate. Due to its western valleys that face the Pacific Ocean, many people mistakenly believe that Oregon experiences a lot of rain. The weather in Klamath Falls, which is 4,100 feet above sea level and on the east side of the Cascade Mountain Range, is significantly different from that on the coast. Klamath Falls receives only an annual average rainfall of 13 inches. Even though Klamath receives 37 inches of snow on average each year, the weather in Klamath Falls is normally mild in the summer and mostly clear in the winter. It is frequently regarded as some of Oregon's nicest weather. Klamath Falls experiences moderate summer temperatures, with dry heat that often ranges from the mid-80s to the early 90s and cold evenings. 
Saint George, Utah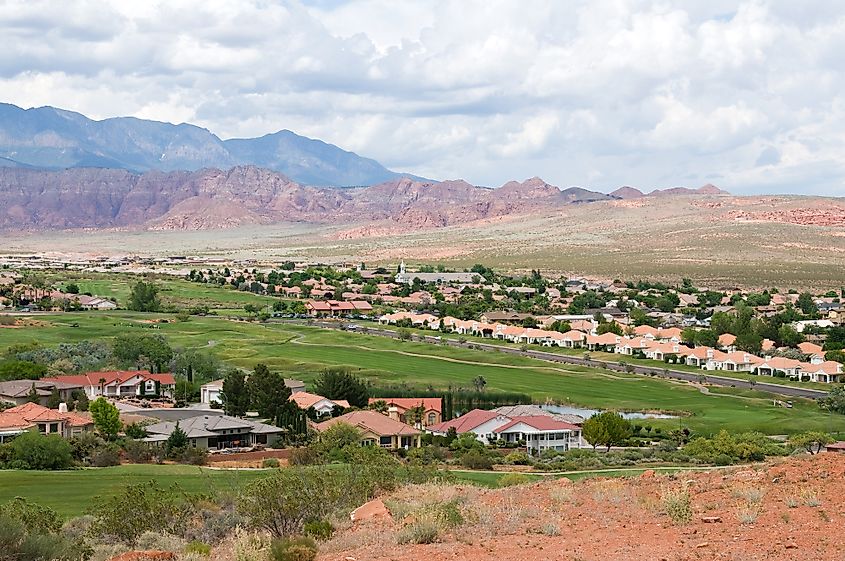 The state's nicest weather can be found in St. George, Utah. St. George is warmer than nearby cities because of its location in Southwest Utah, close to the frontiers of Arizona and Nevada. It is one of Utah's most attractive cities. The best months are April, October, and May. The climate is dry all year round with hot, mainly clear summers and bitterly cold, partially overcast winters. The average annual temperature fluctuates between 31°F and 102°F, rarely falling below 22°F or rising over 109°F.
Carson City, Nevada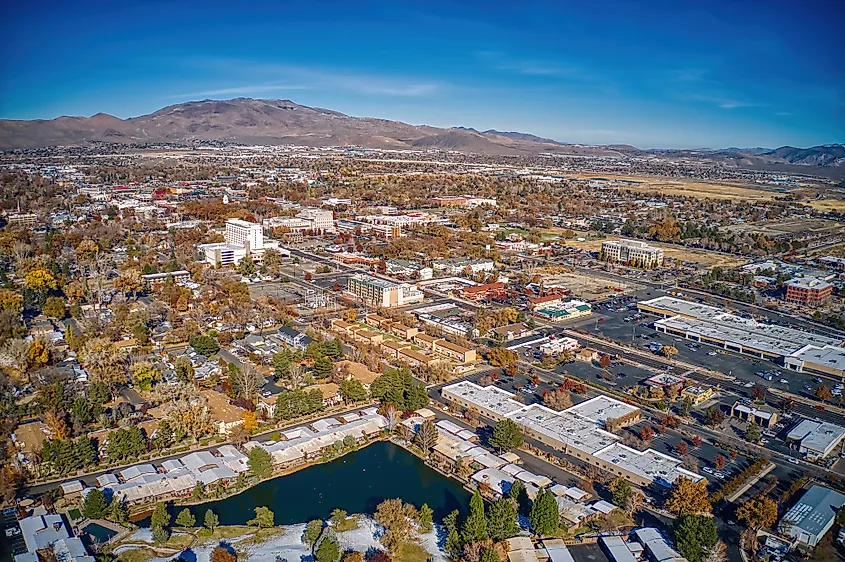 Carson City has the greatest weather in Nevada, a state with a wide range of climates. With only 9 inches of rain and 253 days of sunshine annually, this capital city provides the finest of everything. The winters are extremely cold, snowy, and partly cloudy in Carson City, while the summers are scorching, arid, and usually clear. The average annual temperature ranges from 22 to 89 ℉, rarely falling below 11 or rising over 96. 
Fort Mill, South Carolina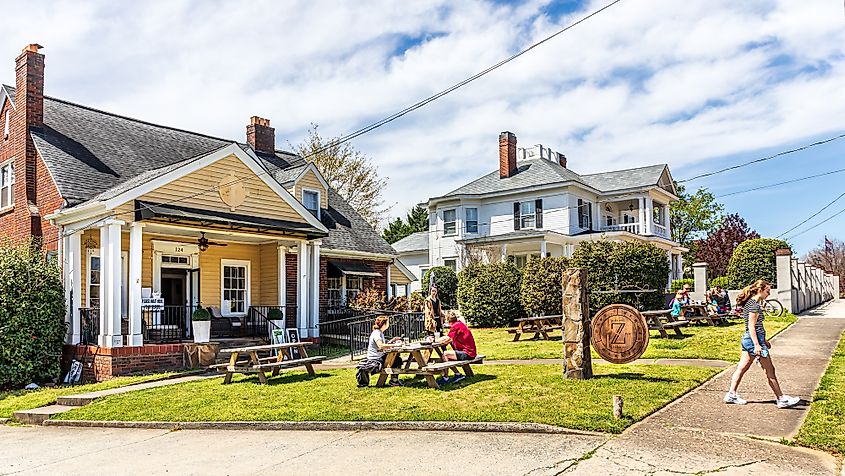 With an air quality score of 41 and an average summer temperature of 76 degrees, Fort Mill has the best weather in the country. The climate of Fort Mill is mostly gloomy all year round, with hot, humid summers and severely chilly, damp winters. The average annual temperature ranges from 33 to 90º F, rarely falling below 21 or rising over 96. With an average daily high temperature above 82°F, the hot season runs for 3.7 months, from May 25 to September 15. With an average high of 89°F and a minimum of 71°F, July is the warmest month of the year in Fort Mill. With an average daily high temperature below 59°F, the cool season lasts for 3.0 months, from November 28 to February 27. With a nighttime low of 34°F a high of 52°F, January is the coldest month of the year in Fort Mill.