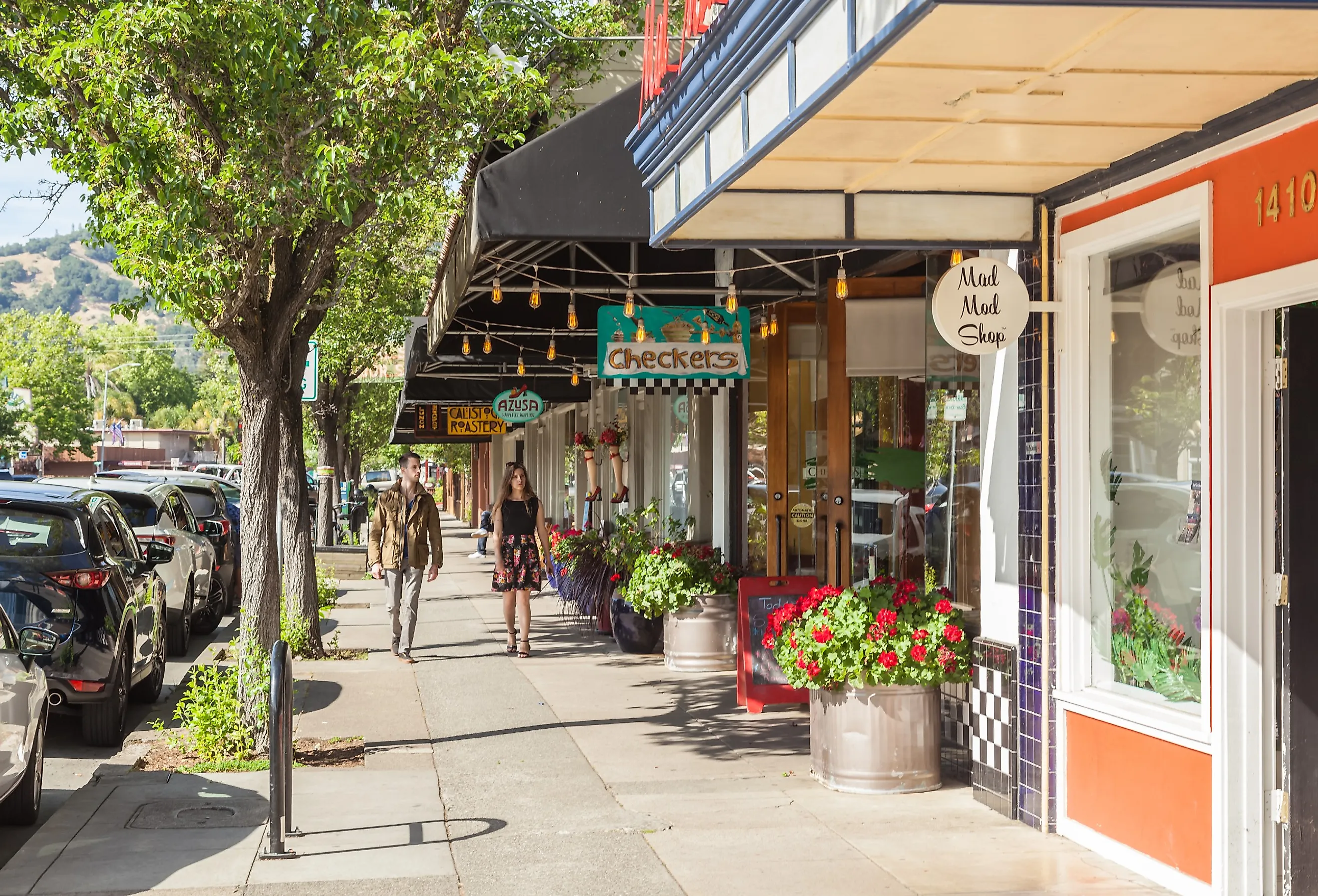 9 Must-Visit Towns In The Napa Valley
There is so much to love about Napa Valley. If Napa Valley has never been on your radar until now, it's a great time to explore. Its nickname is "Wine Country," and it's located in Northern California. Napa Valley is only about 50 miles from the popular city of San Francisco. Although Napa Valley is generally beloved for all the wineries it has to offer, there is plenty more to do in the area.
In 2019, a movie called Wine Country was released in theaters, highlighting the area's popularity. The movie was full of stars like Tina Fey, Maya Rudolph, Rachel Dratch, and Paula Pell. Although it was meant to be a comedy about silly friends amid a birthday celebration, many scenes in the movie showcased how beautiful the Napa Valley backdrops are. With wonderful weather year-round and loads of pleasant activities to enjoy, these towns simply shouldn't be skipped while traveling to Napa Valley.
Napa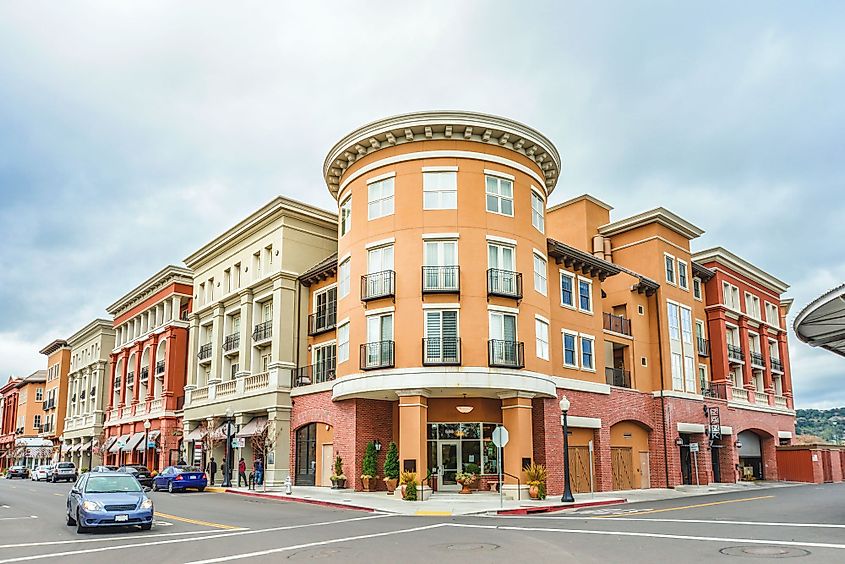 Neglecting a city like Napa while visiting Napa Valley just wouldn't be right. It's the most noteworthy town where visitors are welcome to enjoy fabulous activities. In the downtown area, you'll come across several historical buildings that have been preserved for decades. Holden Mansion, Napa Valley Opera House, and the Goodman Library are some of the historical buildings there. In modern years, shopping centers, bars, and restaurants have been built to accommodate visiting guests and locals. First Street Napa is a popular shopping center with bars and restaurants like Charlie Palmer Steak Napa, Compline Wine Shop, and Sky & Vine Rooftop Bar to dine at. You'll easily find winetasting venues at almost every turn as well. The most popular spots for winetasting in Napa are Chimney Rock Winery and William Hill Estate Winery.
Oakville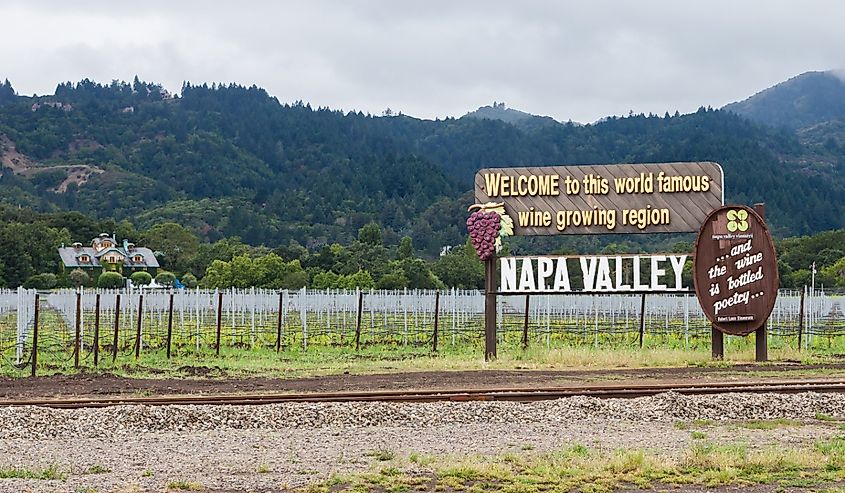 If snagging memorable pictures to look back on in the future is important to you, only 12 miles from Napa, stopping in Oakville is essential. One of the most famous Napa Valley signs in the entire region is in Oakville. This is the perfect place to document your travels with the flash of your camera. Turnbull Wine Cellars, Saddleback Cellars, and Far Niente Winery are some of the popular wineries to visit in Oakville. Animal lovers will appreciate this particular town thanks to the Cave Experience & Barrel Tasting Tour, which is also home to a lovely barn full of gentle animals.
Calistoga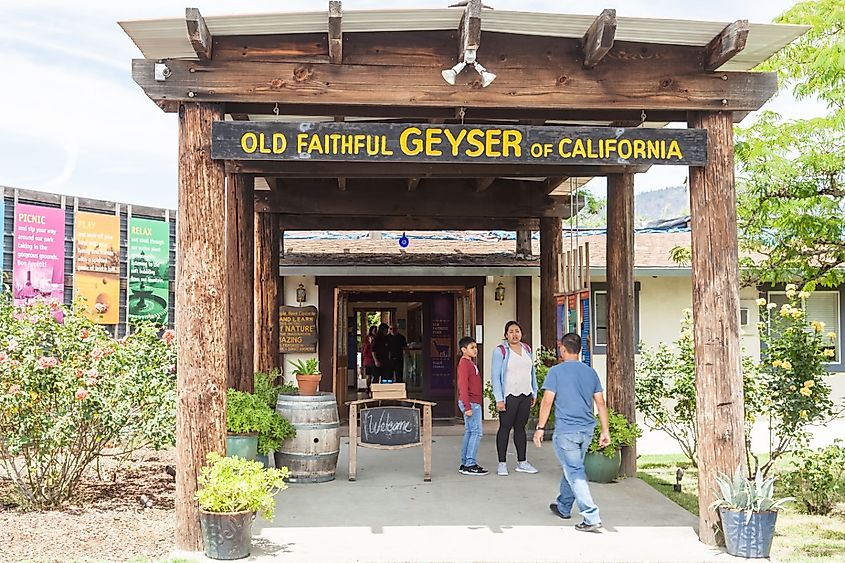 Calistoga is one of the smaller towns in Napa Valley, with around 5,000 residents. Delicious wine is also available for tasting here, but Calistoga is so special because it also offers a slew of natural attractions like Hot Springs. Golden Haven Hot Springs, UpValley Inn & Hot Springs, and Baths at Roman Spa are a few places to take a dip. The Castello di Amorosa will remind you of what life was like back during medieval times. Driving slightly Northwest of town will lead you to California's Old Faithful geyser. Witnessing its spectacular eruptions of blown steam every 15 to 30 minutes is a lovely reminder of how beautiful nature can be.
Yountville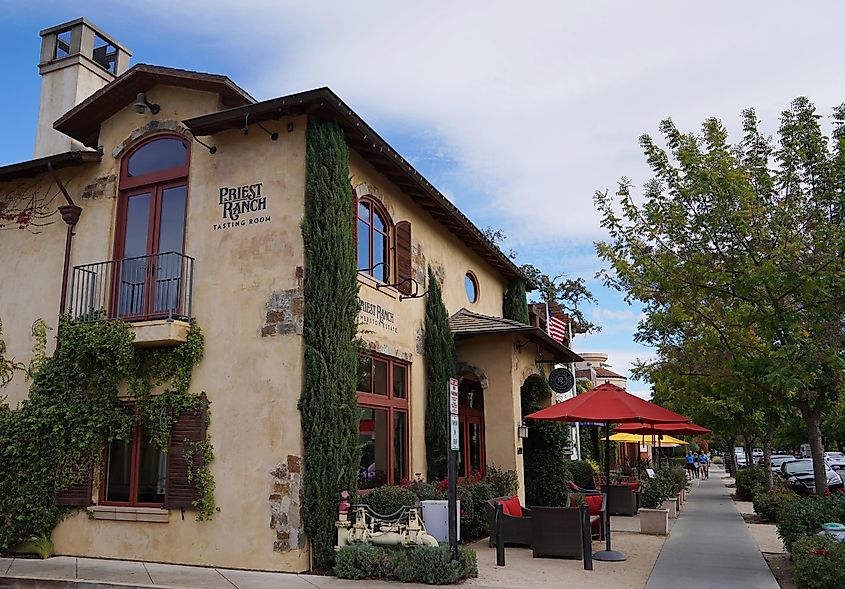 Dining at top-of-the-line restaurants isn't a huge factor for everyone, but if that's something that matters to you, Yountville is a Napa Valley town to visit. The Michelin-star restaurants visitors will find in Yountville are classy, chic, and full of delectable menu items. A few of the impressive restaurants to order food include the French Laundry, Bistro Jeanty, and La Calenda. Founded in 1998, Baldacci Family Vineyards is also nearby for wine tastings.
St. Helena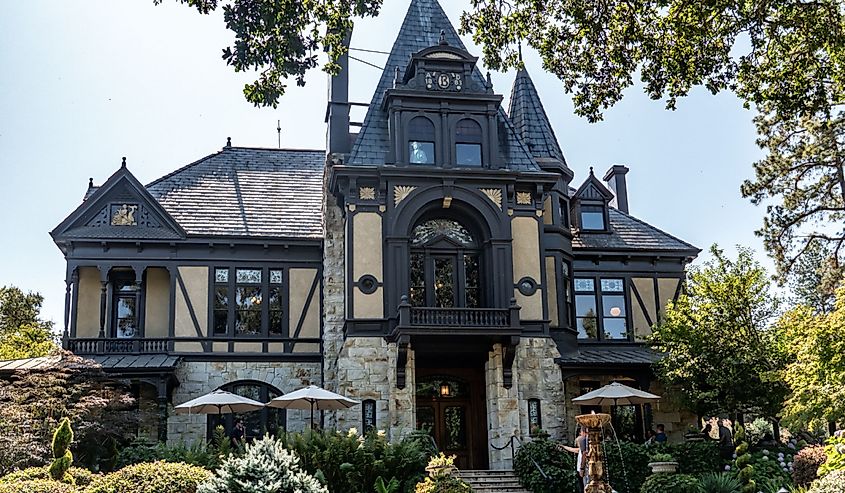 Are you curious to know more about the rich and thought-provoking history of Napa Valley? St. Helena is the town to visit if that's the case. Main Street in St. Helena's downtown area is a great place to start since it's full of art galleries, fashion boutiques, and restaurants. The Caldwell Snyder Gallery, Estate Boutique at Meadowood Napa Valley, and Vineyard 29 restaurant are a few of the more appealing places to explore. Beringer Vineyard is one of the most talked-about and honorable wineries in all of Napa Valley, and it calls St. Helena home.
Rutherford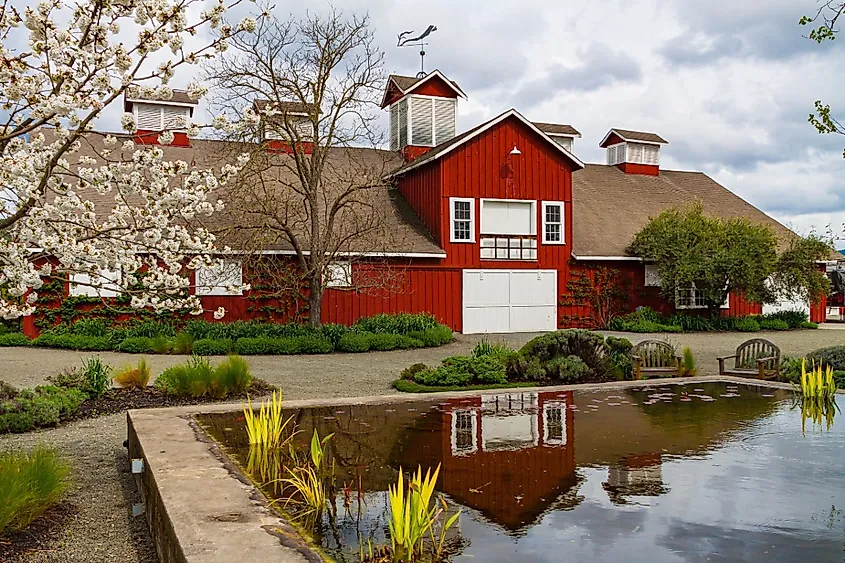 Rutherford is a small community of under 200 residents. A weekend getaway in Rutherford makes all the sense in the world if tasteful restaurants and exquisite wineries are your top priority. Wineries to add to your Rutherford list include Inglenook, Rutherford Hill Winery, and Cakebread Cellars. Rutherford is conveniently located between St Helena and Oakville, meaning it is possible to visit all of these Napa Valley towns in one trip.
Deer Park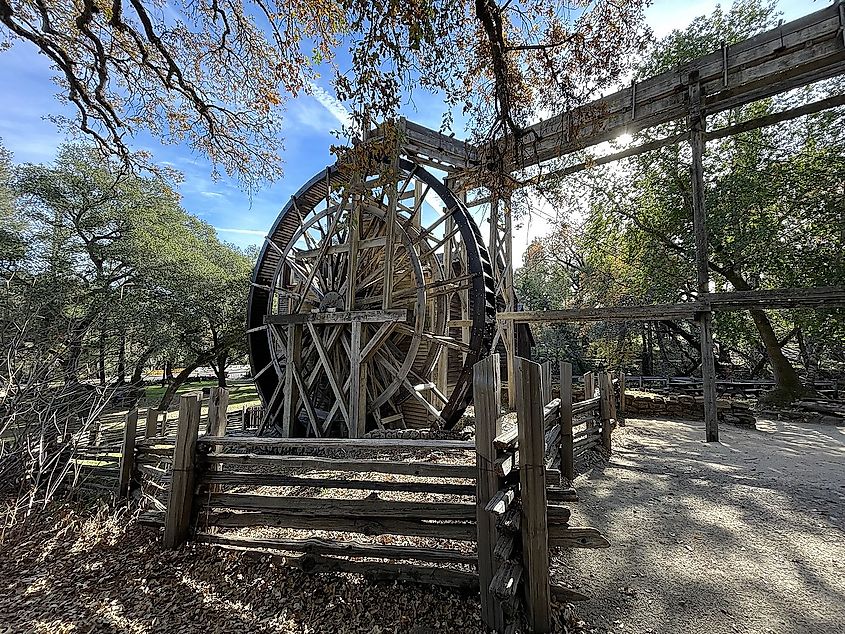 Traveling through Napa Valley should always include a stop in Deer Park. The scenic hiking pathway known as Silverado Trail is perfect for people who genuinely appreciate the great outdoors. Trees, lush greenery, and pretty horizons will surround you. As far as historical sites go, Bale Grist Mill State Historic Park is in the area. It's been around since 1846. The Victorian house of Elmshaven, which has been around since 1885, is also located there. The top wineries in Deer Park to snag a sip are Viader Vineyards & Winery and Bremer Family Winery.
American Canyon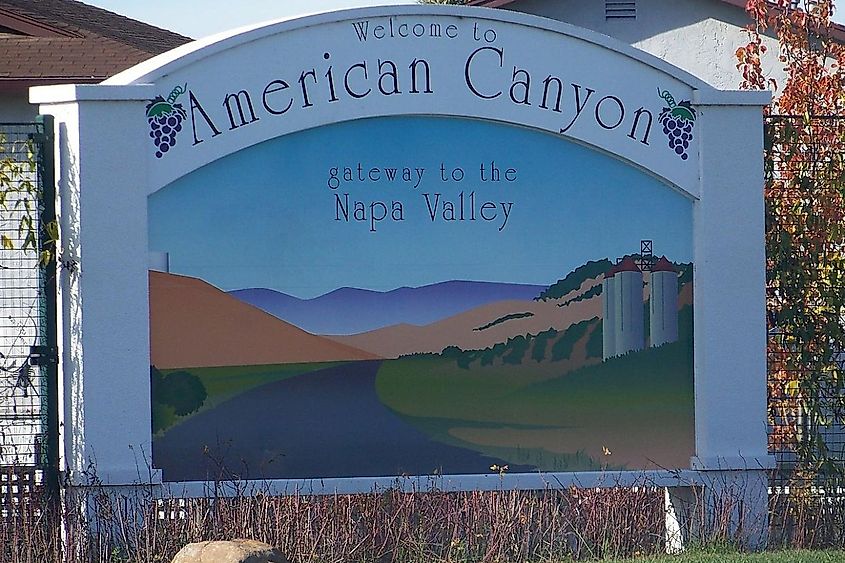 Only about 40 miles from San Francisco, visiting American Canyon in Napa Valley, offers the ideal day trip option from the big city. Some of the outdoorsy activities to dabble in within American Canyon include birdwatching, bicycling through the preserve, and hiking along the Napa River Bay Trail. Newell Open Space Preserve in American Canyon is a free-range cattle ranch where animals can comfortably roam. There are plenty of playgrounds, parks, and picnic areas in American Canyon to enjoy this town with the entire family.
Angwin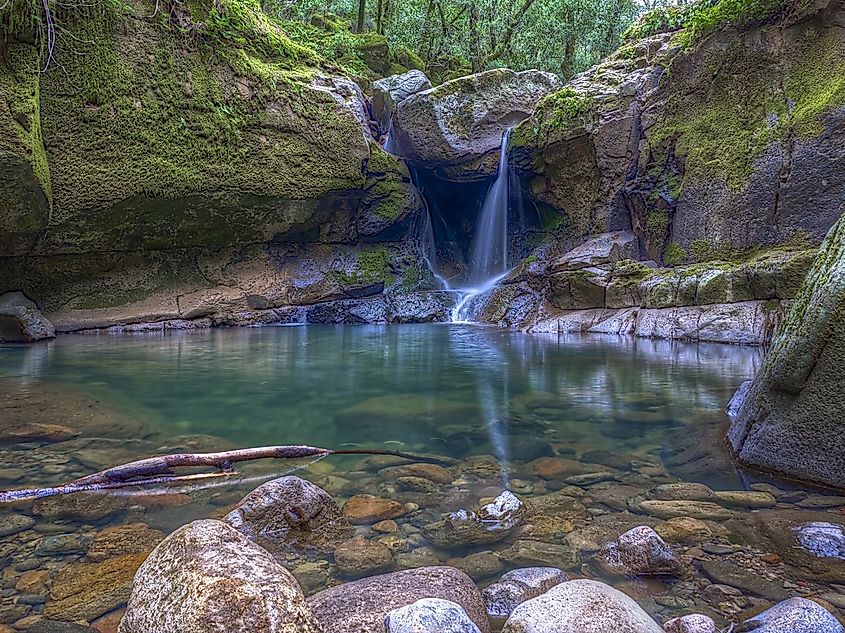 There's no way to fall short when it comes to narrowing down hiking trail opportunities in Angwin. This Napa Valley town offers breathtaking pathways through grapevines. Angwin is affectionately known as the "gateway to Howell Mountain" thanks to its location at the base of the summit. Winetasting in Angwin is slightly more special than in other Napa Valley towns since the grapes in the area absorb a lot of sunlight. This is because Angwin sits above the natural fog of Napa Valley.
Wine tasting is one of the most common and popular things to do in Napa Valley, with many places to consider. Many of the wineries are family-owned, while others are completely corporate. Some have been around for decades and currently exist as historical gems. Others are far more modern. With over 400 wineries to try in Napa Valley, finding one with wine flavors that pique your interest is effortless. Aside from all the flowing wine in Napa Valley, though, there is plenty more to do in the quaint towns throughout the area.
The Michelin-star restaurants in Yountville are full of mouthwatering menu items with upscale ambiances. The medieval-style sites in Calistoga are enough to make you feel like you're stepping into the pages of a majestic history book. The serene and rustic hiking trails in Angwin are ideal for anyone hoping to get some exercise while admiring beautiful views during their time in Napa Valley. With so much to offer, these wonderful towns in Napa Valley deserve true recognition. There's a reason so many people pack their bags and choose to go on vacation in Napa Valley every year.