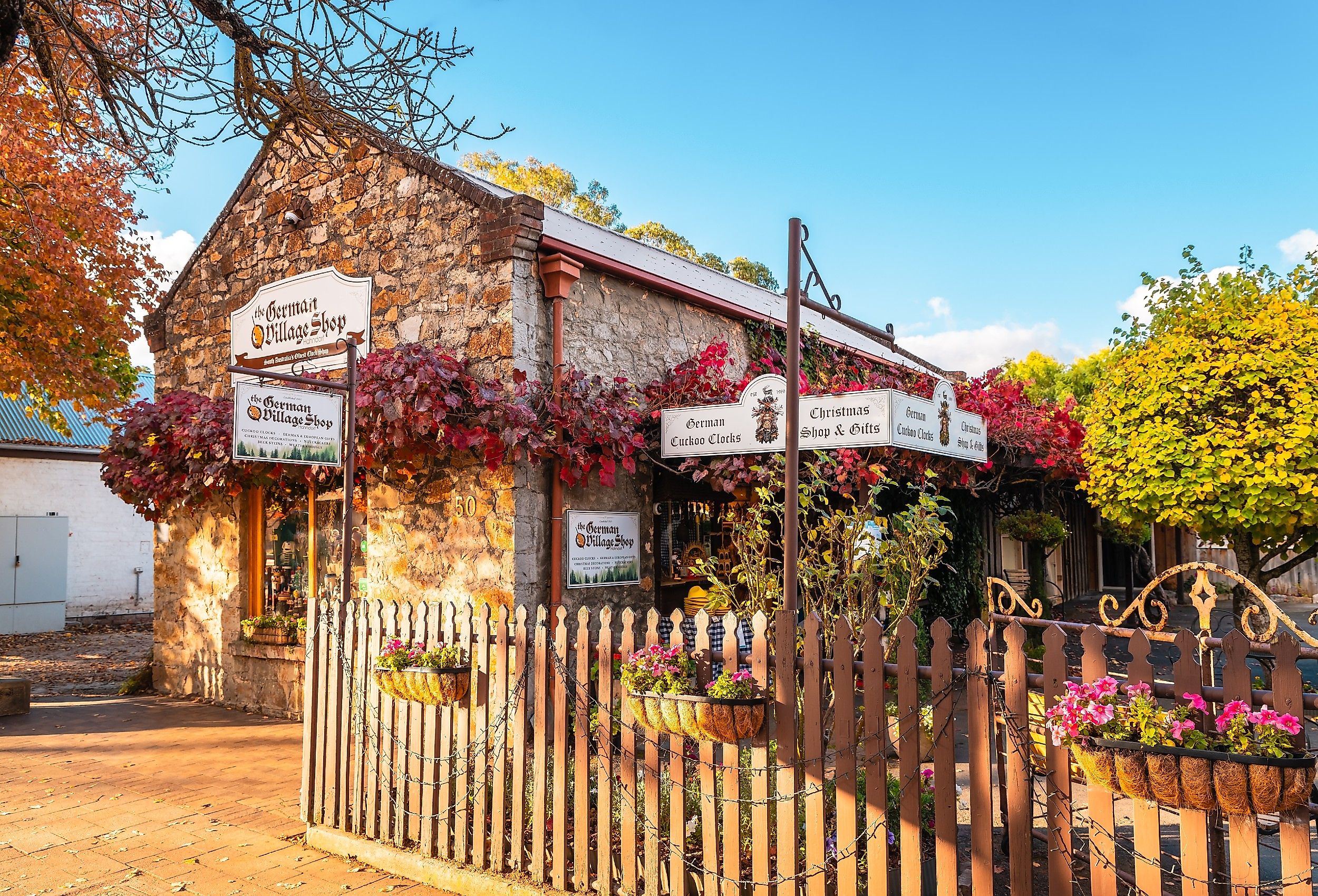 10 Most Charming Towns in Australia
The Land Down Under cannot help but enchant every sightseer and adventurer on a hunt for iconic landmarks, relaxation, and one-of-a-kind experiences. The island nation is home to endless beaches, infamous stretches of sand, and the Great Barrier Reef. Escape from Sydney, Melbourne, and other big cities to one of the small towns for the most concentrated Australian flavor and charm.
Immerse yourself in the diverse culture, from modern lifestyles to indigenous vestiges, on a visit to a whole other world. The crowd-less sights and adventures will make endless memories with your favorite peeps. Whether you are in for history, nature, or a beach crawl, Australian towns offer you everything and more through scenic experiences found only in Australia.
Apollo Bay, Victoria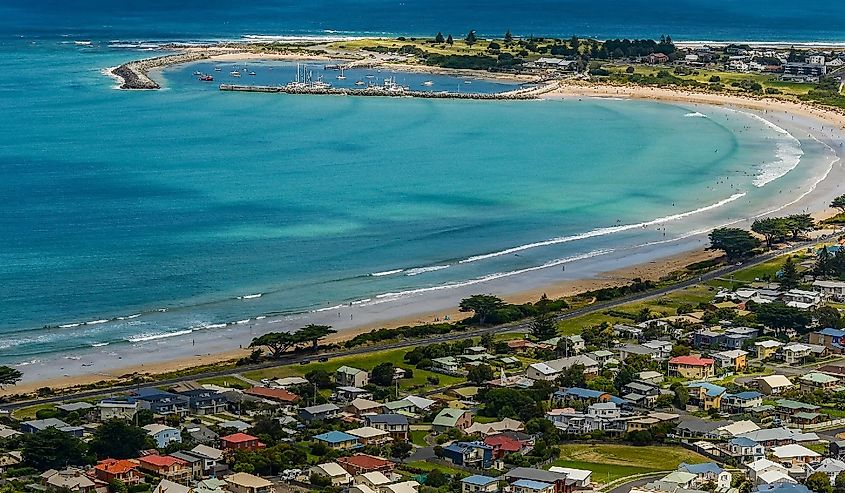 Apollo Bay is a scenically embraced coastal town along the iconic Great Ocean Road in Victoria. It is a real breath of fresh air, from the number of sparkling waterfalls around to the ravishing trails for hiking and biking, with views that will stop you dead in your tracks. Venture for a closer look at Victoria's stunning coastline and take a boat or paddle along the bay in a kayak for a different perspective on the picturesque town setting.
The sweeping beach crescent, with gently rolling green hills on the easterly side, lends Apollo Bay a charming bucolic vibe. Mounts Bay, on the western side of the beach town, overlooks the place where the Barham River escapes a tangle of waterways to meet the ocean. Choose your idyllic placement on the sands to do as the seals do along the sunkissed rocks by the Marengo Reefs Marine Sanctuary, which is definitely worth a visit.
Bellingen, New South Wales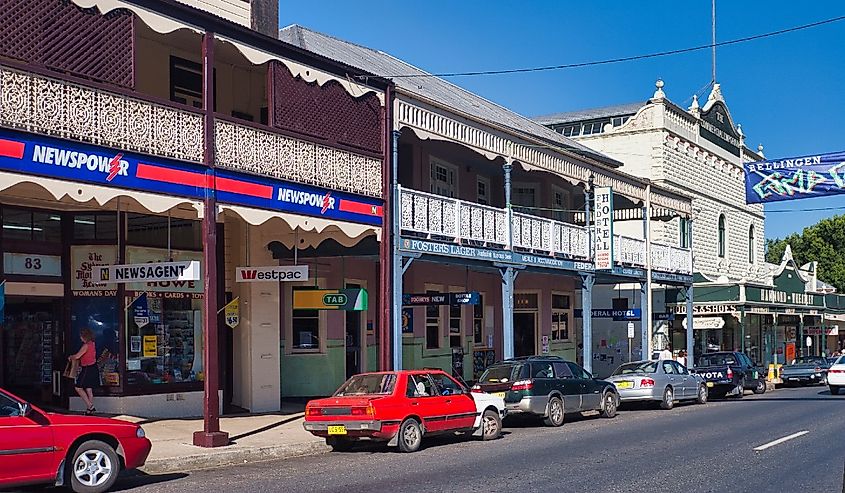 This attractive town with a charming moniker, "Bello," is in the heart of dairyland, Bellinger Valley, with pastures all around. Settled historically by farmers and timber cutters, Bellinger has been a tourist hotspot for over two decades, offering a retreat away from the coastal crowds. Find the most refreshing environment, open spaces, and best cheese dishes in "citified" cafes, in between shops with unique handcrafts. Despite the transitional period, with local dairy farmers selling land at hyped prices, the town remains a prosperous agricultural producer with the valley's rich soils.
Upon exchanging its giant knitting needles of ferns and houses entangled with creepers, it is a charming "tree change" town near the north coast, halfway between Brisbane and Sydney. Visit Bellinger for the bohemian vibe and bucolic charm in a small-town environment with ultra-modern amenities. Enjoy extensive sunshine on a charming getaway from the Pacific Highway's traffic soot and low crowds to explore the Coffs Coast hinterland. Find the refreshing Waterfall Way and easy access to the shores if you still require some vitamin "sea."
Bowral, New South Wales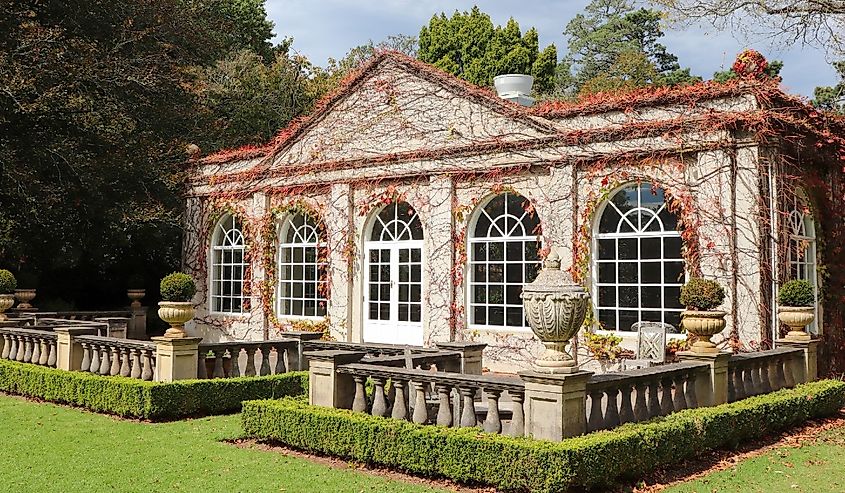 This handsome town in the Southern Highlands, home of Donald Bradman and the Bradman Museum, is full of enchanting history, among many other types of charm. Take an immersive stroll through the wealth of spectacular architecture, like at Retford Park and Hopewood House, and immaculate gardens, including the show-stoppers of Corbett Gardens and the Southern Highlands Botanic Gardens. The pimped town full of beauty extends into varied wild landscapes, lookouts, and walking trails at Mount Gibraltar Reserve, Cherry Tree Walk, or the nearby Mt. Gibraltar itself.
Come for history and nature ventures, but stay for the excellent wine destination to unwind and relax in an exceptional slice of Australia's spectacular country scenery. The local lifestyle along the beautiful, laidback streets includes a must-try café-hopping culture. Visit some of the most Instagrammed cafés of your life, such as Trawl with classic reads and famed coffee grinds at Plantation, or treat yourself to an afternoon of high tea at Your Vintage Occasion, which doubles as a period emporium and an antique market.
Bright, Victoria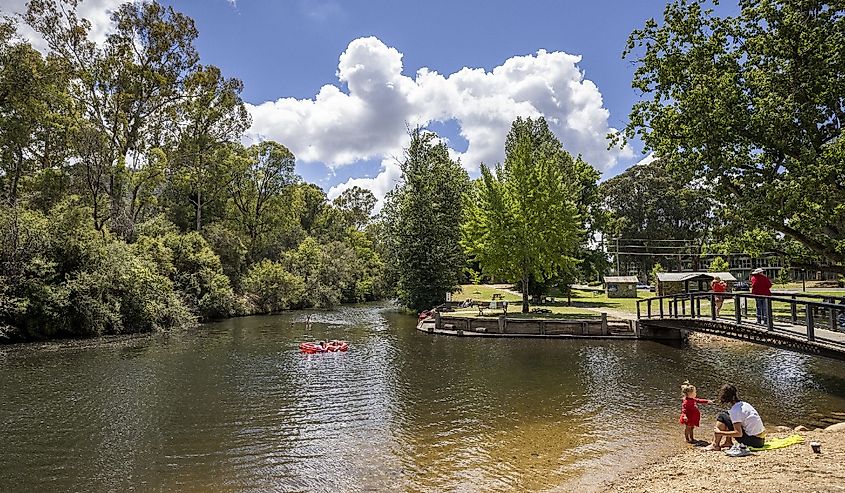 The pretty town of Bright, in the High Country of Victoria, is most worthy of the 3.5-hour drive northeast of Melbourne. Immerse yourself in the alpine feel year-round, with pleasant weather for outdoor pursuits and memorable festivals. Come in the summertime for hiking and biking through the serene nature scape with scenic beauty all around, and return for wintertime skiing at the nearby resorts. Visit in the midst of spring when it is autumn in Bright to celebrate the "brightest" Autumn Festival with the trees bursting in mesmerizing fiery hues.
Venture into the nearby natural world of Mount Buffalo National Park on a hike or spend an afternoon exploring Mystic Mountain Bike Park in paddle mode. There is also the Canyon Walk for boundless scenery via a relaxing stroll, Apex Lookout, and the Mountains Rail Trail, a historic path. Chase waterfalls for a refreshing post-hike swim, like Lady Bath Falls and Eurobin Falls, or choose Bright Brewery to quench your thirst. The immersive Bright Food Market offers goods, crafts, and fresh produce while feasting on cultural sights into the evening.
Hahndorf, South Australia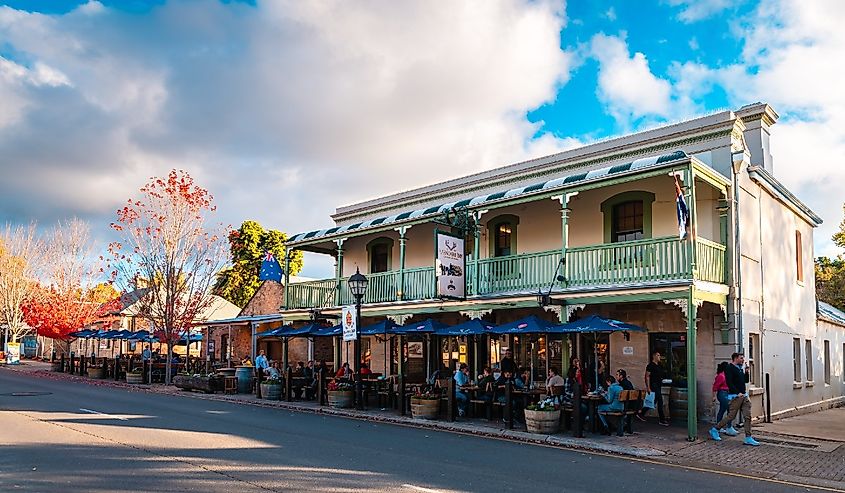 Feel like revisiting your childhood with a craving to experience a real-life fairytale? Do you have a sudden desire for European vestiges or want to see how wonderfully they can blend into an authentic Australian experience—a task that seems impossible? Whether you live in or visit the Land Down Under, Hahndorf will bring your scenarios to life, just a quick ride outside of Adelaide. German immigrants settled this provincial town in the 19th century.
Stroll along the nostalgic German-style architecture, with oompah bands, steins, and lederhosen along the streets, and head into the surrounding nature with beautiful hillside vineyards. Find German-Australian bush scenery right from the paintings by the legend, Hans Heysen, and visit his home and studio on a tour. The charming German profile is interspersed with Australian scenic sights and pursuits for the best of both worlds. Browse them all and try your favorite artisanal cheeses, honey, and chocolates along the tree-lined Main Street. You won't have trouble finding a nearby pub or bar for a craft brew or an authentic pint, plus a gin distillery and several wine cellars.
Leura, New South Wales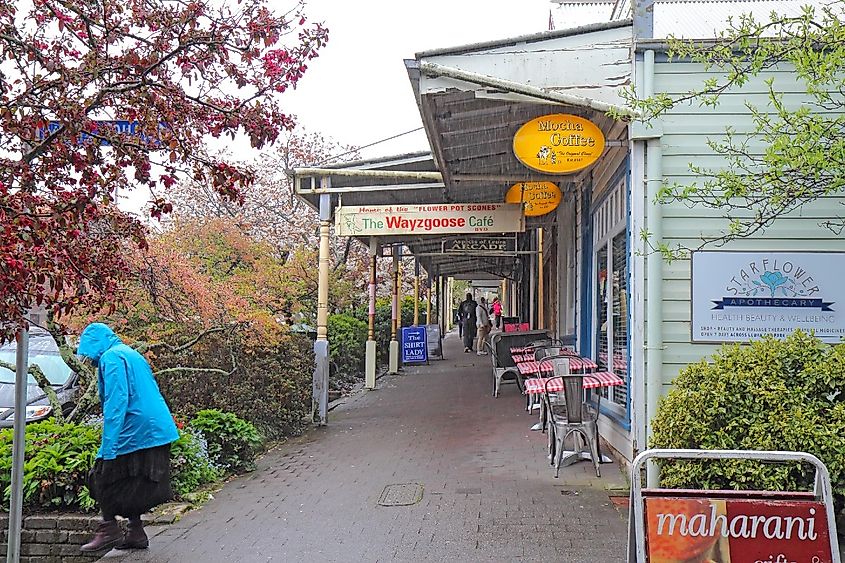 The vintage town of Leura shines with charm as the 'jewel in the crown' of the Blue Mountains, just east of Katoomba. Take in the scenery on a stroll with a particularly charming atmosphere during the changing colors of trees when it is mid-spring back home. Check out the vibrant displays and an array of attractions for every taste, like Sorensen's Glasshouse, an Instagram-famous brunch spot, or get a healthy dose of Mediterranean cuisine at Leura Garage.
Stroll through the refreshingly vast Everglades Gardens amid Australian bush and European-style landscapes, and make family time memories at the charming Leuralla Toy and Railway Museum, brimful of memorabilia. Enjoy bush treks through the Leura Cascades, Gordon Falls, and Sublime Point, and trails through Leura Forest or to the Jamison Lookout. There are many more warmth-emanating cafes for dinner along the distinctive Edwardian-architecture-lined streets.
Lorne, Victoria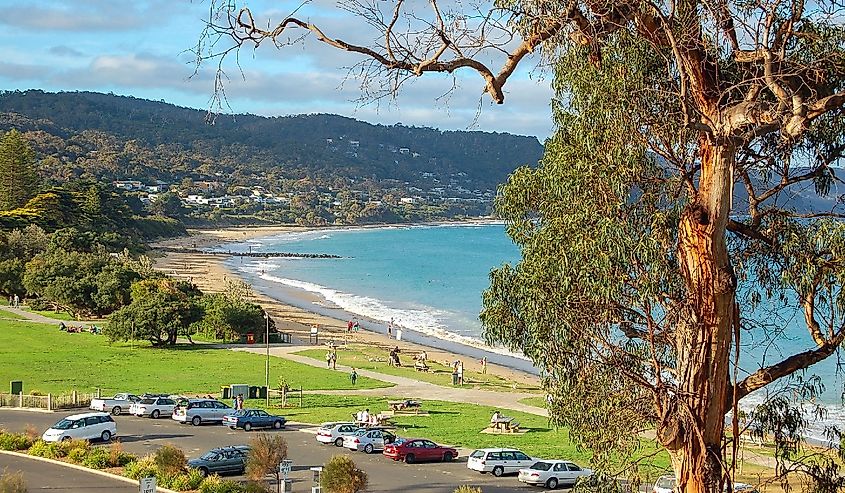 Find this petite beach town on your drive along the iconic Victoria's Great Ocean Road, in a quiet valley between the stunning sea and the Great Otway National Park. Lorne captivates from the get-go with golden beaches, bush greenery, and crisp cascades. Start the best day of your life with a treat and morning coffee at the Great Ocean Road Bakery or the famous Eggs Benedict breakfast burger at The Bottle of Milk. Venture out to Teddy's Lookout on the reserve overlooking the town for a spectacular view.
Lorne is tourist central, with the most laid-back atmosphere and cultural sights like exhibitions at QDOS Arts to relax and enjoy your favorite pastimes for a feeling of home in a faraway land. Learn to surf the waves at Bells Beach and make a day out of venturing through the immense park. Enjoy bonding evenings with your closest peeps for a sunset watch from the Lorne Pier. Find more great bites over drinks nearby at the atmospheric HAH Lornebeach or modern dining on Aussie delicacies at Brae restaurant, worth the half-hour drive to Birregurra.
Montville, Queensland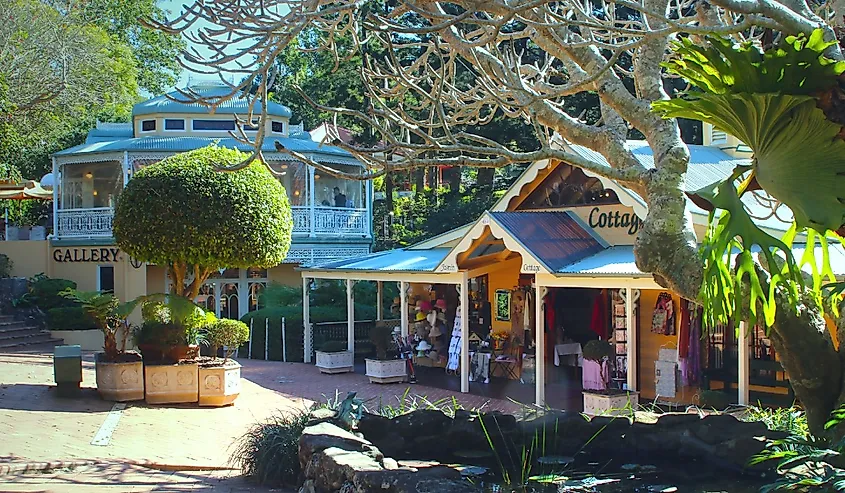 This town in the scenic Queensland mountains sits in a charming rainforest. Montville erupts with refreshing hikes through the Sunshine Coast hinterland, killer views, and a charmingly tucked-away country lifestyle adorned by all the scenery. This quaint village bursts with feel-good vibes, from fudge shops to a German-style cuckoo clock shop and Poet's Cafe. Take a morning stroll along the sunny streets and get out into the nearby Kondalilla National Park for a day in nature.
Montville's Main Road up the mountain offers exercise you will enjoy while clambering up, with postcard sights at each turn. Graze and browse through the town center with cute shops and art galleries, tea room breaks in between, and a fun souvenir hunt before a cafe dinner. Choose from the countless charming bed and breakfasts, like one with a gaping view from the ridgeline to the Glasshouse Mountains.
Stanley, Tasmania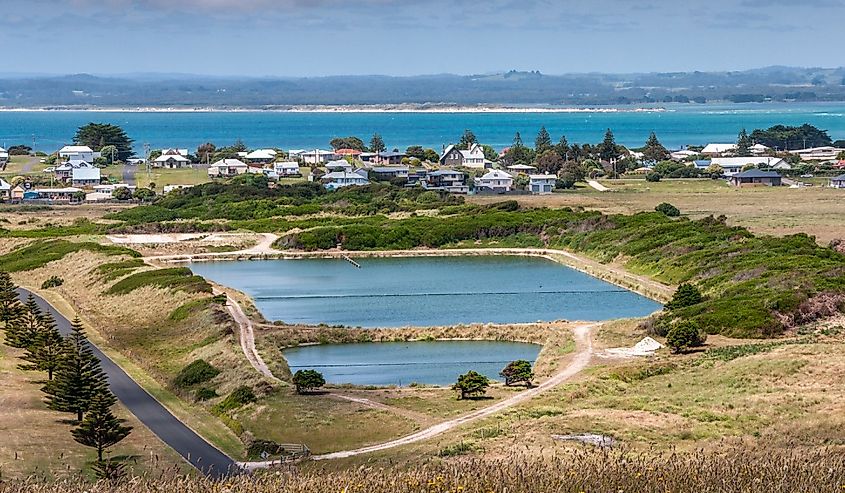 This charming Tasmanian town of wander-worthy streets enchants with a time capsule vibe for everyone who is active to discover its cove-full-of-treasures in the remote northwest region. The old fishing village is one of the island state's earliest settlements, lined with ancient cottages in tip-top shape amid public buildings and a few attractions, lending a charming vibe sans a tourist trap. Start with a self-guided Stanley Heritage Walk for a scope of 19th-century architecture and immerse yourself in the 1830s lifestyle at Highfield Historic Site, a Regency-era property once a vast farm.
Stay thematically at the Ship Inn Stanley or one of the heritage cottages reborn as guesthouses, and visit the Providore 24 Gourmet Deli to recharge between the sights. The dramatic sheer-sided, flat-topped volcanic plug on the northwest coast dominates the town from its towering 469-foot height. Called The Nut, it calls for a 20-minute hike and climb or taking the cable car to the 360-degree views atop overlooking the rugged coastline. Sight a penguin march of little birds waddling up the sands to their burrows at the Godfreys Beach platform.
Yamba, New South Wales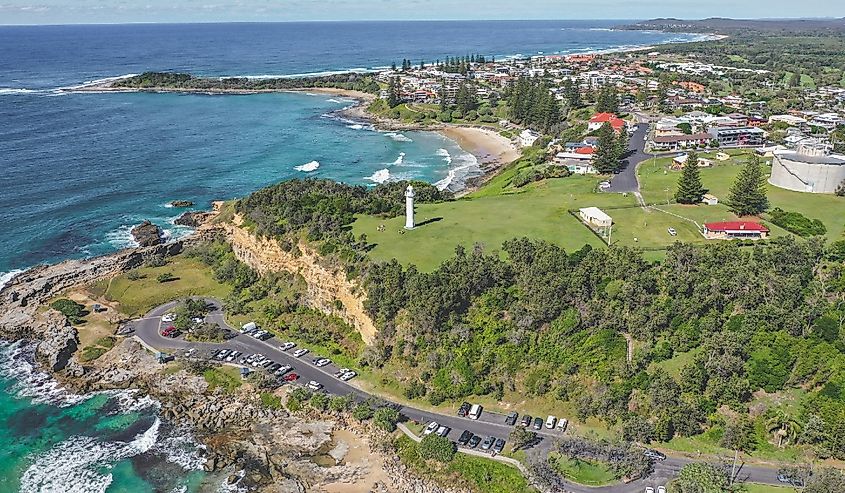 Named the best town in Australia in 2009 by Australian Traveller magazine, Yamba is an easy-going beach town with a relaxed atmosphere and feel-good pursuits. Find this picturesque seaside town tucked north at the mouth of the Clarence River. The Byron Bay look-alike without the crowded feel is everything you seek on a beach getaway, from chill ocean vibes to a lively and strollable village downtown.
Yamba is a real coastal haven for fishermen, surfers, and respite seekers, with a long stretch of sand overlooking the vast bay. Choose the highly sought-after Pacific Hotel and explore the magical collection of charming beaches to switch up between the sunbathing and surfing modes. Make a habit of browsing weekly farmers and produce markets and hitting up a different cute brunch spot every day, like the Drift and Irons & Craig.
Leave the crowds behind for these small towns, each fit for a king, to experience the best of the boundless Land Down Under. The fascinating culture will envelop you in a kind of love affair with sunsets, the unique accent, iconic architecture, buzzy town centers, and the most delicious food scene of your life. Visit any time of the year, like for the tropical beaches when it snows back home, for the fall colors during the spring, or even for skiing at one of the country's many resorts in the mountains. From Victoria to New South Wales, Queensland, and more, Australia charms with diversity in everything it offers, like culture and landscapes of dense rainforests, rolling hills, and state parks with crisp waterfalls and cute koalas.