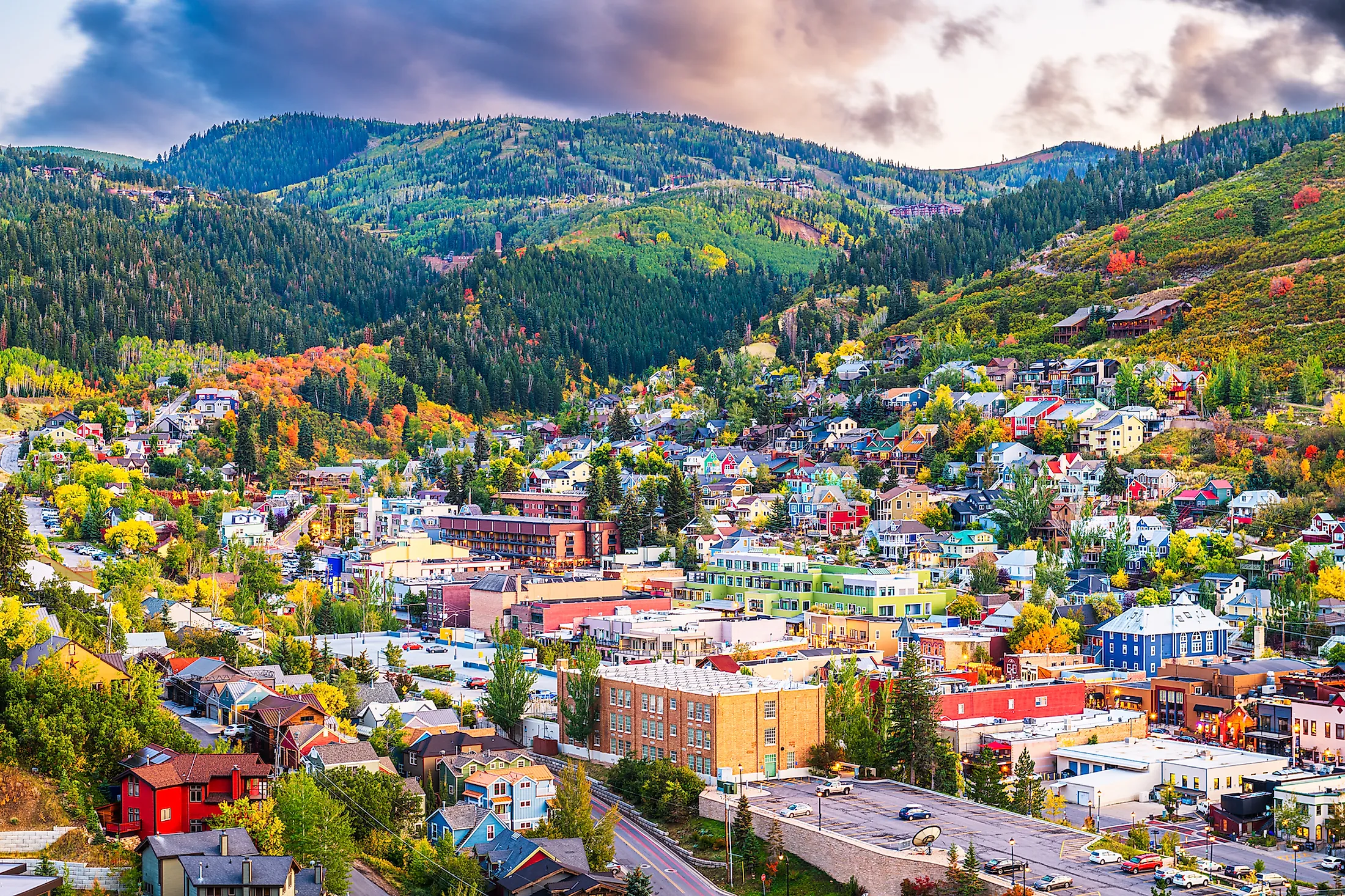 10 Most Beautiful Cities In Utah
Utah is one of America's most beautiful states, both geographically and culturally. With beautiful snow-capped mountains, pristine reflective lakes, and rocky canyons, the "Beehive State's" natural beauty is only rivaled by its unique cultural scene. Like any US State, the major cities in Utah are among the most important places to explore and get to know this most special land. This article looks at the 10 Most Beautiful Cities in Utah. 
Brigham City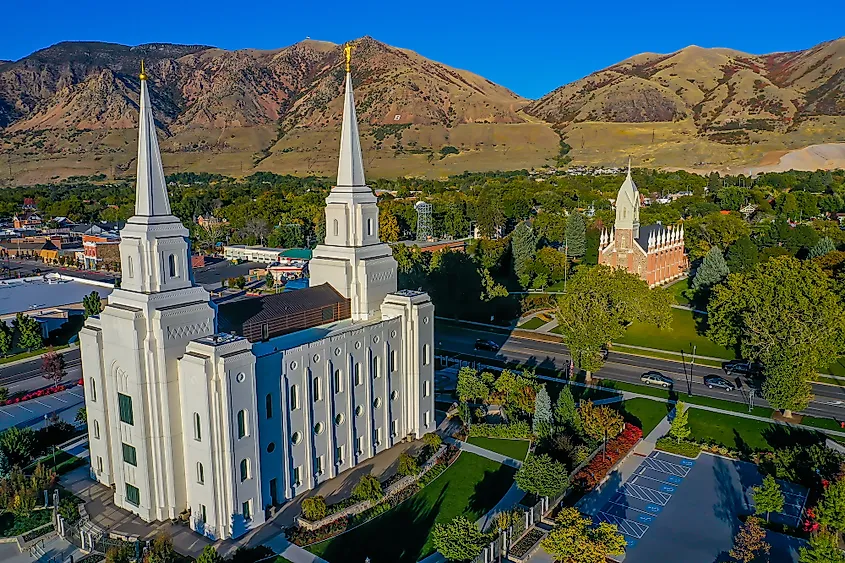 The seat of Box Elder County, Brigham City, was founded by Mormon settlers in 1851 and named for then President of the Church of Latter Day Saints, Brigham Young. Today this town of just over 19,000 residents continues to be a fascinating place of history and natural beauty, where visitors will never find a dull moment. 
Situated within the Wasatch Mountain Range, visitors to Brigham City can marvel at beautiful, picturesque valley scenery, green spaces, museums, and of course, Mormon architecture. For instance, the Box Elder Stake Tabernacle was completed in 1897 and is listed on the National Register of Historic Places. The city is also well known for its tasty peaches, fun festivals, parades, and even pageants held in September to celebrate the harvest. 
Ogden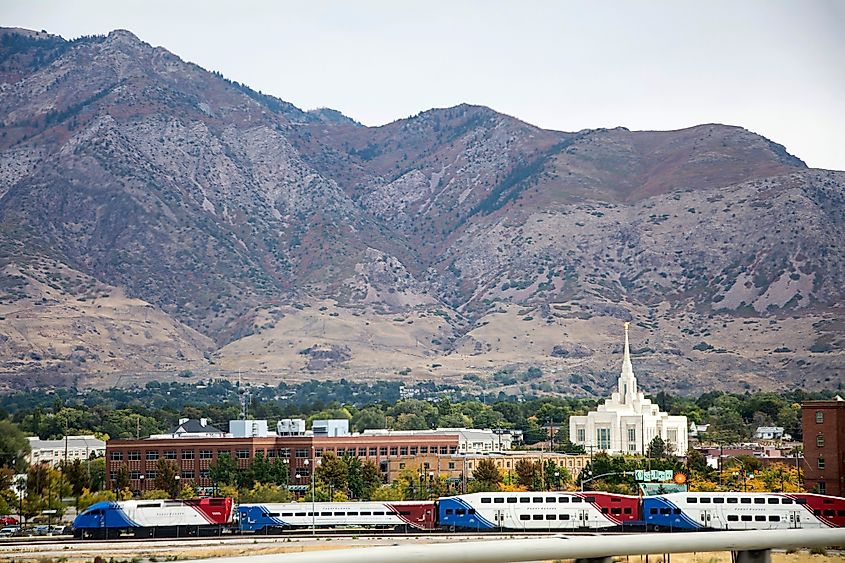 Located some 64 kilometers north of the State capital Salt Lake City, the town of Ogden, like many in Utah, has a unique and fascinating history. Formally established in the 1850s, it was the first permanent European settlement in the then Utah territory and today is the State's eighth largest city. This historic railroad town continues to offer visitors and residents alike a charming old-fashioned ambiance, with a beautiful historic district always ready to be explored.
A major railway center, particularly in the 19th century, tourists can enjoy an assortment of lovingly maintained landmark buildings and other museums, galleries, shops, and tasty local restaurants while marveling at Ogden's stunning nature. Go hiking or cycling at the nearby Wasatch Mountains, or perhaps even skiing at some of the area's best slopes, like Powder Mountain. 
St. George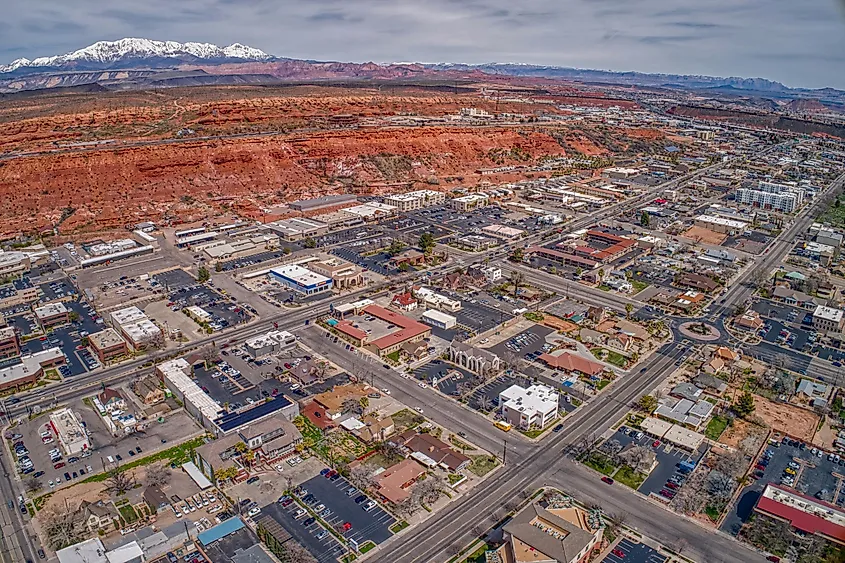 St. George has a population of 95,000 residents and is situated near the border with Arizona, within a portion of the Mojave Desert. Outdoor lovers will surely not want to miss an opportunity to visit this city and its abundance of natural wonders. Near the majestic Bryce Canyon, Zion National Park, and Sand Hollow State Park, visitors to St. George will never be in short supply of an imminent outdoor adventure. From biking to hiking, rock climbing, and camping, St. George is a great base city for those planning their next wild excursion. Meanwhile, in the town itself, one can also enjoy a variety of great shopping outlets, restaurants, and other historic places detailing the city's development since its founding in the 1860s. 
Logan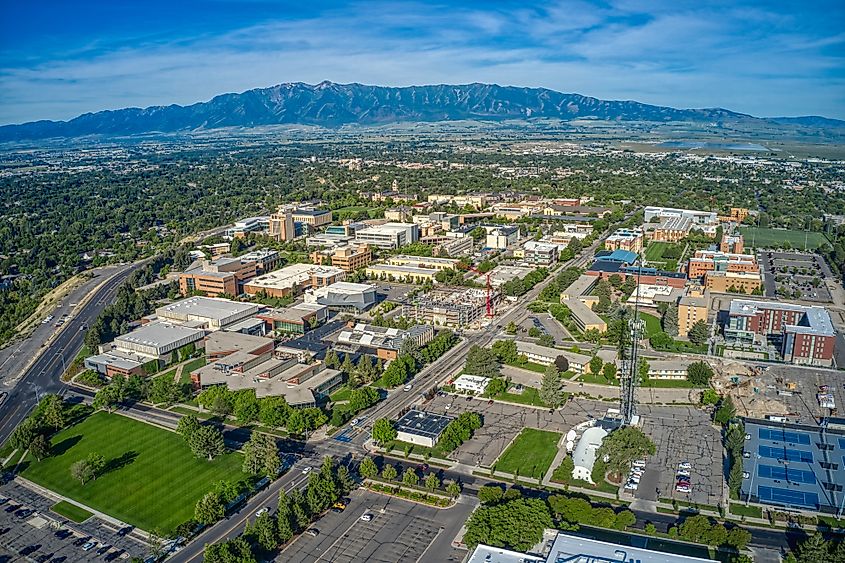 Home of Utah State University, Logan is a beautiful locale situated on the western slopes of the Bear River Mountains in northern Utah. Founded by Mormon settlers in 1859, the historic Logan is filled with unique Mormon-style edifices and other landmarks, particularly the imposing Logan Tabernacle built in 1891. Through a series of interactive museums like the American West Heritage Center (in nearby Wellsville), visitors can also learn more about the fascinating history of Utah's growth and the expansion of America. At the nearby Logan Canyon, visitors can explore several biking and hiking trails and great places to set up camp, while skiing is always a favorite of visitors during the winter months. 
Cedar City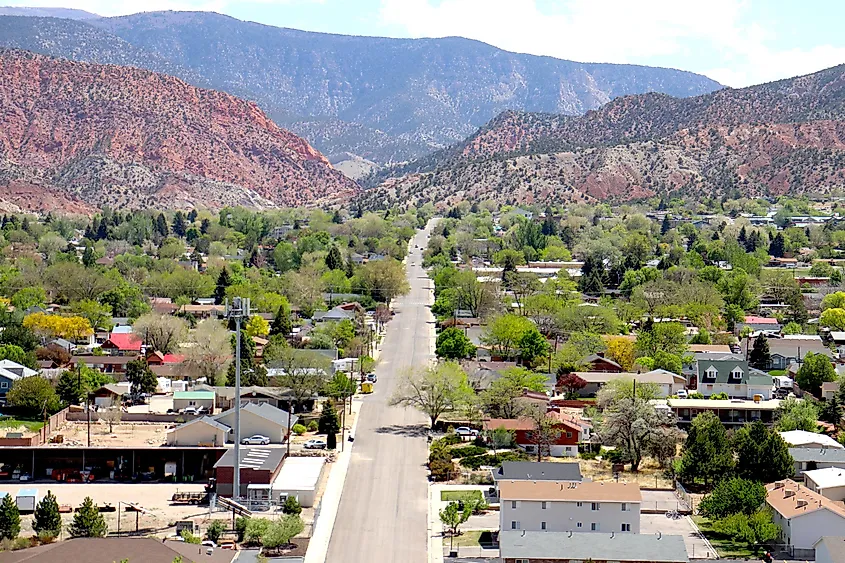 Hot summers and mild winters characterize Cedar City's climate, which is also known for its picturesque beauty and easy access to some of Utah's most stunning natural wonders. Located near Bryce Canyon, Cedar Breaks National Monument, and Zion National Park, Cedar City is an ideal anchor for exploring these spectacular sites. Indeed hiking, biking, rock climbing, and skiing are just some ways to enjoy this part of the country. 
But Cedar City also has plenty to offer its residents and visitors within its borders, with a charming old town atmosphere and various unique cultural events year-round. Enjoy the Utah Shakespeare Festival (from June to October), the Utah Summer Games, a variety of great shopping outlets, restaurants, and a delightful historic district. 
Salt Lake City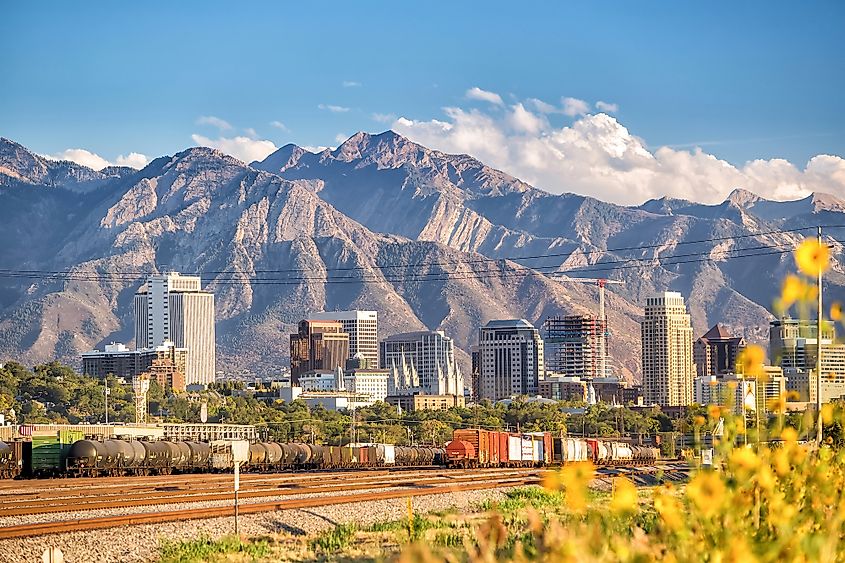 Utah's capital and largest metropolis, Salt Lake City, is home to just under 200,000 inhabitants, according to 2020 census numbers. A historic and culturally significant place, Salt Lake City was founded by Mormon settlers in the 1840s and today is the headquarters of the Mormon Church. Indeed its striking Temple has been amongst the most prominent features of the city's skyline since its completion in 1893. 
Besides its rich Mormon heritage, visitors to Salt Lake City can enjoy a variety of museums, shopping centers, municipal parks, and pristine outdoor recreation activities like hiking and swimming in the Great Salt Lake. Home to the Utah Jazz basketball team, Salt Lake City, was also the site of the 2002 Winter Olympics and alpine sports are a particularly popular activity in the nearby Wasatch Mountains.
Vernal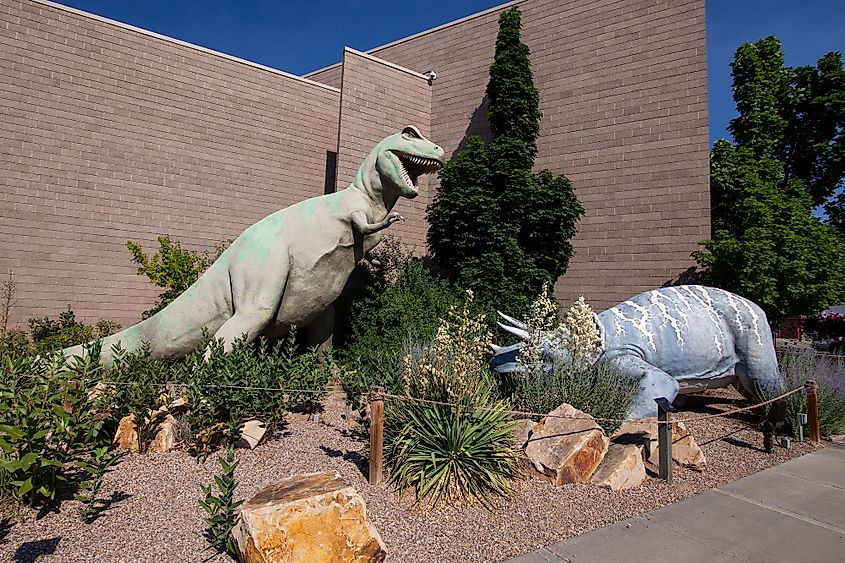 Just 32 kilometers from the border with Colorado, the town of Vernal is affectionately known as "Dinosaurland" and is one of the few Utah settlements not founded by Mormons. Bordered by the Uinta Mountains and the famed Book Cliffs, the areas surrounding Vernal have been a rich source of discovery for prehistoric fossils, including dinosaur bones.
Surrounded by stunning natural scenery, charming Green River views, mountain vistas, and desert rock formations, Vernal is a veritable place of awe. Visitors can also explore the Ashley National Forest and the Flaming Gorge National Recreation Area in the greater Vernal area or spend a day at the Dinosaur National Monument with its impressive collections of geologic materials. And do not forget to pose with Dinah the Pink Dinosaur, a 40-foot statue that welcomes visitors to Main Street! 
Price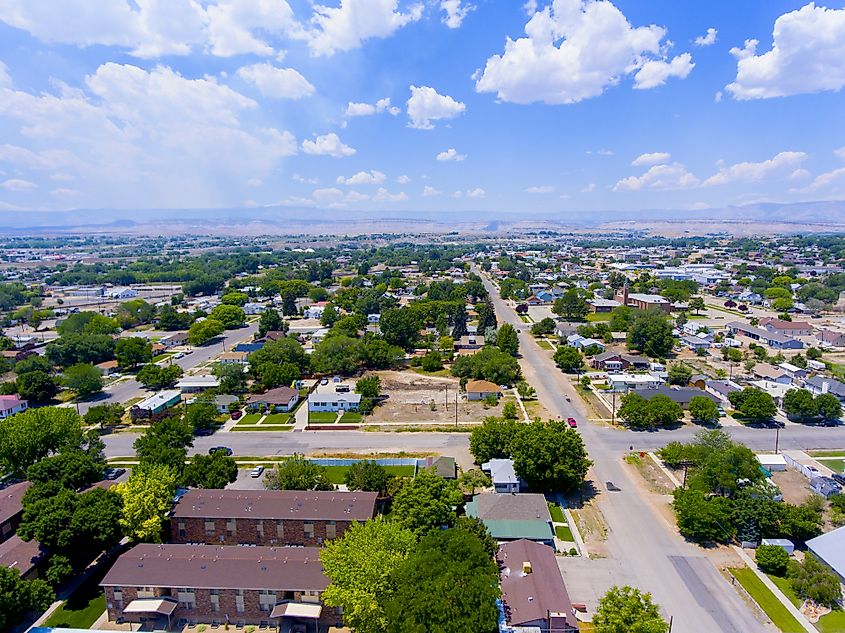 The town of Price was established in 1879 and is home to a modest population of just over 8,000 residents. With the 220-kilometer-long Price River flowing through it, visitors can enjoy a beautiful river city with historical ties to the 19th-century rail and mining industries. An ideal place to spend a few nights, Price is also near sites like the prehistoric Nine Mile Canyon, its famous indigenous art on the rock cliff walls, and the majestic San Rafael Swell. Meanwhile, back in town, tourists can enjoy an assortment of dining options, shopping outlets, and Mormon-style architecture in a mid-size urban setting. 
Provo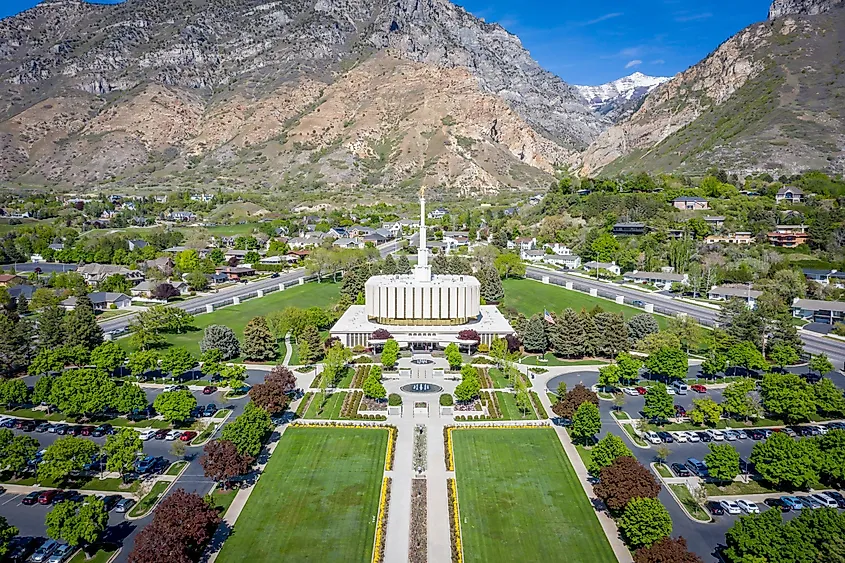 Provo is Utah's fourth largest city, just 70 kilometers from Salt Lake City. It houses a population of 115,162 and Brigham Young University. Provo was established in 1849 and continues to have a strong presence of practicing Mormons. Indeed in this largely conservative place, many businesses remain closed on Sundays. A culturally beautiful locale, visitors to Provo can enjoy a variety of museums, art galleries, the charming campus of Brigham Young University, and several Mormon Temples. But Provo is also a convenient base to explore some of the surrounding area's most fascinating natural wonders. From here, tourists can take a short drive to such sites as Bridal Veil Falls and the extraordinary Timpanogos Caves, which span some 250 acres. 
Park City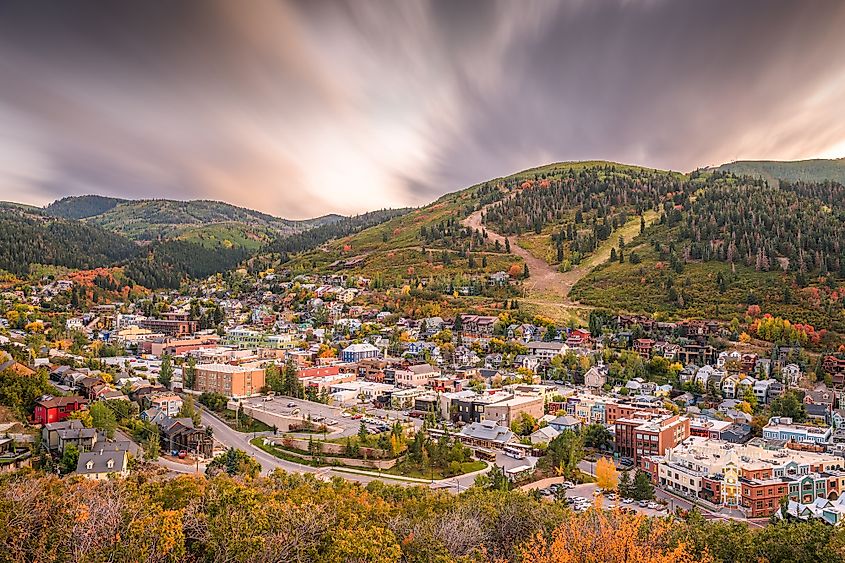 Only 52 kilometers from Salt Lake City, Park City is located within the Wasatch Mountain range and is well known for its ski resorts and the world-famous Sundance Film Festival held in January. With its highly rated slopes like Park City Mountain and Deer Valley, alpine enthusiasts from across the nation descend on this town of 8,000 residents year-round, where hiking and biking are also enjoyed in the summertime. 
Used as one of the sites for the 2002 Winter Olympics in Salt Lake City, Park City also has a charming historical downtown where visitors can enjoy an assortment of shops, restaurants, galleries, and, of course, theatres. Indeed the Sundance Film Festival alone attracts up to 112,000 guests from around the world, who can enjoy a stunning mountain city with grand vistas and plenty of welcoming hospitality. 
Utah is an exceptional place filled to the brim with unique pioneer history and outstanding natural beauty. These major Utah cities are great showcases of some of the very best the State has to offer and are great places to get acquainted with American history and stunning natural surroundings.