Society
Who was the first Prime Minister of Congo?
Patrice Lumumba was elected the first Prime Minister of Congo on June 24, 1960.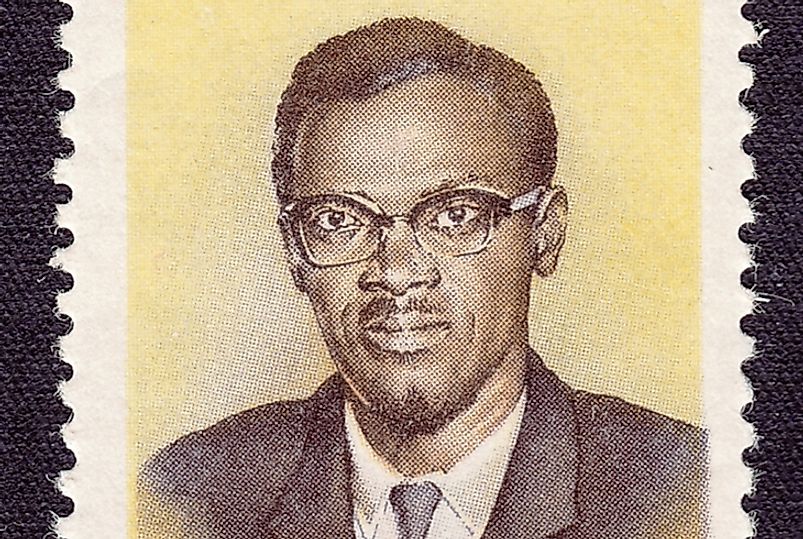 Patrice Lumumba was a politician, freedom fighter, and nationalist who became the Congo's first Prime Minister after a democratic election. Lumumba founded the Mouvement National Congoilais (MNC), a party that was at the forefront in the fight for independence. Immediately after independence in 1960, a difference in the army led to a mutiny and consequently to what was termed the Congo Crisis. Both United Nations, and the United States of America declined Lumumba's request for help; the refusal forced Lumumba to seek assistance from the Soviet Union. The move led to Lumumba's imprisonment by the Mobutu officers, and he was later killed under unclear circumstances.
Early Life
Lumumba was born to Francois Otetshima and Julienne Wamato on July 2, 1925. He schooled at a protestant primary before joining a government-sponsored post training school where he passed with distinction. After completing his studies, Lumumba worked as a beer salesperson and a postal clerk. Later he became the editor for the Liberal Party of Belgium, a party he had just joined. Upon his arrival in 1956 from Belgium, Lumumba was charged with embezzlement of resources from the Post Office. He was found guilty and incarcerated for one year.
Political Career
On October 5, 1958, Lumumba founded the MNC (Mouvement National Congolais) Party where he became the party leader. He led the party towards a reduction in foreign interference and indigenization of the government. Lumumba had the upper hand in rallying people towards a political course due to his charisma, good oratorical skills, and better ideologies than his opponents.
In 1958, Lumumba was among African leaders who converged at the conference for African people in Accra, Ghana. During the meeting, Nkrumah (then president of Ghana) acknowledged the ability and the intelligence of Lumumba. In October 1959, Lumumba was arrested by colonial government on an allegation of incitement. He was subjected to a harsh trial and incarcerated later the same year. However, due to a lot of pressure from various quarters, Lumumba was released and permitted to be among the attendance of Brussels conference.
On June 30, 1960, an Independence Day celebration was held, and various dignitaries spoke including the then king of Belgium, Baudouin. The king's speech lauded the achievement made during the Belgians rule, something that did not go well with Lumumba. Lumumba gave an unpremeditated speech reminding the Congolese people that they shed blood during the fight for independence saying "For this independence of the Congo …we gave our strength and blood. We are proud of this struggle, of tears, and of blood…" As a Prime Minister, Lumumba increased the wages for employees working for the government except for the military officers. This exception led to a mutiny that gradually worsens and led to Lumumba's execution.
United Nations' Response
Dag Hammarskjold, the then Secretary General of UN, requested President Kasa-Vubu to treat Lumumba according to legal procedures. This appeal was not enough to secure Lumumba's freedom; therefore, the Soviet government accused Hammarskjold of reluctance and demanded Lumumba's release. The move by the Soviet Union led to a UN Security Council meeting on December 7, 1960, to consider various demands made by the Soviet Union: the release of Lumumba, his restoration to power, and disarmament of Mobutu's forces. After a long deliberation, the Soviet claims were put to rest by an 8-2 vote on December 14, 1960. Lumumba was then executed alongside Joseph Okito, and Maurice Mpolo by the Mobutu's firing squad later the year.
This page was last updated on November 3, 2017.
Citations
Your MLA Citation
Your APA Citation
Your Chicago Citation
Your Harvard Citation
Remember to italicize the title of this article in your Harvard citation.