Who Was the First President of Kenya?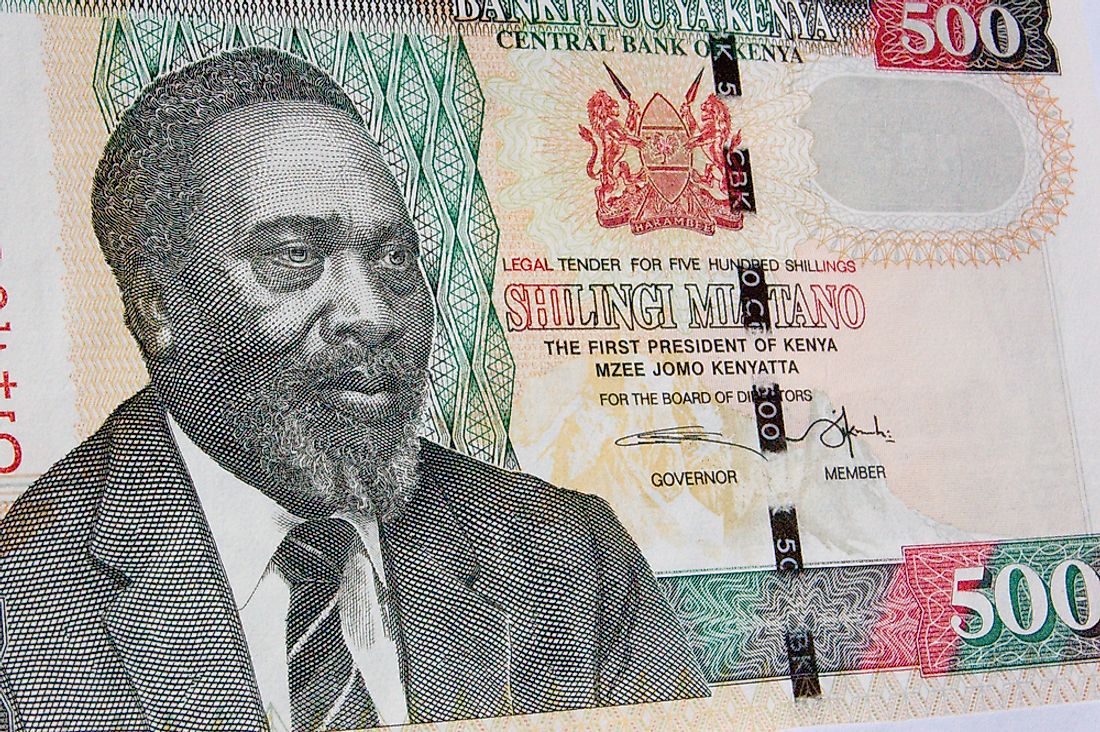 Who is Jomo Kenyatta?
Jomo Kenyatta was a Kenyan who became the first President of Kenya between 1964 and 1978. He came into office at a crucial moment when the country was transiting from the colonial state into an independent state. Kenyatta led other African nationalists in the struggle for independence and was the leader of Kenya African National Union (KANU), a national party from its inception until his death. He first joined the struggle against the colonial in 1961 when he assumed the responsibility of Kikuyu Central Association where he advocated for Kikuyu land issues.
Early Life
Although his exact date of birth is unknown because the Kikuyu community was not keeping records, Kenyatta was born in Ngenda around the 1890s to Muigai and Wambui. Kenyatta's family was farmers who planted along River Thiririka. After the death of his father, Kenyatta's mother was re-married to Ngengi, the younger brother of his husband.
Kenyatta attended the Church of Scotland Mission located at Thogoto where he learned to read and write in English. He also engaged in mission activities such as weeding and washing the used dishes at the missionaries' places. After his studies, he was employed in Thika by Briton John Cook to fetch company wages from one of the banks situated 25 miles away from the enterprise office. During the first world war, Britain was recruiting Africans to serve in the army, Kenyatta ran away to live with his Maasai relatives. Upon his return, Kenyatta got a job with Nairobi municipal council in April 1922 as a meter reader and storekeeper where he was paid 250 shillings which he used to build a house in preparation for marriage.
Political Career
As a way to fully participate in politics, Kenyatta published a monthly newspaper called Mwigithania ("He Who Brings Together"), which was written in Kikuyu language. The newspaper did not have any anti-colonialism statements and the government tolerated it. However, a government commission proposed the closure of the East African boundaries (Uganda, Kenya, Tanganyika), an action that was not received well by Kenya Central Association (KCA) because the interest of the Kikuyu people was not considered. Consequently, Kenyatta left to London in February 1929 to meet Secretary of State representing colonies but the secretary refused to meet him. As a result of this denial, Kenyatta wrote a letter in London's newspaper The Times outlining the Kikuyu grievances such as lack of land security and the imposition of hut taxes. In his conclusion, he stated that if the raised concerns are not met "must inevitably result in a dangerous explosion-the one thing all sane men wish to avoid."
In the 1930s, the British government banned the KCA forcing Kenyatta to join the Communist Party where he met fellow black nationalist, and writers. It was on this forum that he led a protest against Italian who were invading Ethiopia. Also during this period, Kenyatta spent his time lecturing in England while producing political papers advocating the independence of Kikuyu people. On October 15 to 18, 1945, together with W.E.B Du Bois, and Kwame Nkrumah, Kenyatta attended the fifth Pan-Africa Congress in Manchester, England where they passed resolutions and one among were to have mass movements to push for independence for all African nations.
Presidency
After Kenya gained independence, Kenyatta became the first President until his death in 1978. He advocated for a doctrine of entrepreneurial cause marked by his motto "Harambee," meaning "Pulling together." Kenyatta depended on the free-market economy and foreign investment from different countries. Kenya improved economically during Kenyatta regime, and after his death, he was succeeded by President Daniel Arap Moi.