Who Was The First Blind Person To Summit Mount Everest?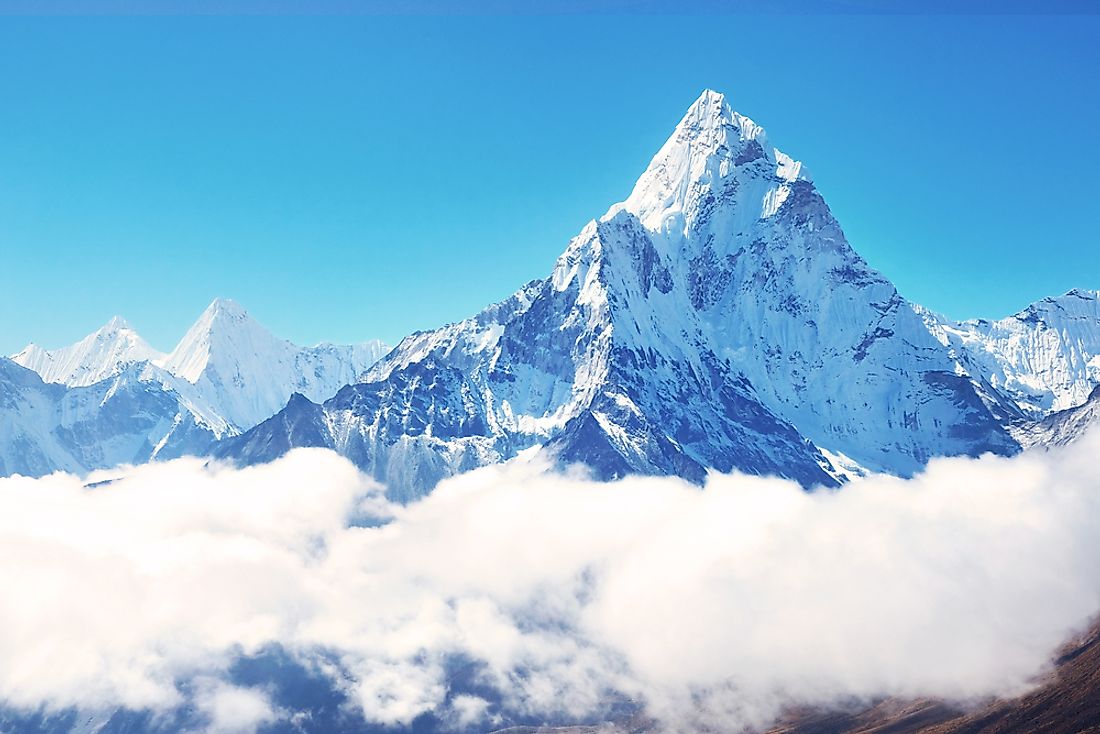 Erik Weihenmayer is a motivational speaker, activist, author, adventurer, athlete and the first blind climber to reach the peak of Mount Everest. Weihenmayer redefined what is possible for everyone, especially people living with disabilities when he climbed the Carstensz Pyramid in Papua New Guinea in 2008. By completing this climb, he finished the Seven Summits (the highest points in every continent on earth). His accomplishment in Papua New Guinea marked the end of a 13-year journey which he started when he climbed Denali in 1995.
Early Life And Education
Erik was born in New Jersey on September 23, 1968. Erik was diagnosed with a condition known as juvenile retinoschisis when he was fifteen months old. Juvenile retinoschisis is a rare form of eye disease which results in loss of vision and the doctors estimated that he would become blind by the time he is thirteen years old.
His family moved to Hong Kong in 1975 where he attended the Hong Kong International School from grade two to six. As Erik was going blind, he fought against learning Braille or using a cane. Once his family relocated back to the United States, they settled in Connecticut where he joined Weston High School. While in Weston high school he began wrestling and became the best in his high school and even represented Connecticut in the National-Junior Wrestling competition.
Erik started using a guide dog at age sixteen, and he tried rock climbing and realized that he was a naturally gifted climber. After high school, he joined Boston College where he majored in Communication and English. Weihenmayer started teaching English teacher at the Phoenix Country-Day School after graduating.
The Adventures Of Erik Weihenmayer
Seven Summits
Erik's first colossal summit was the Denali Mountain which he climbed in 1995. Erik together with Sabriye Tenberken, Jeff Evans, and other six blind teenagers from Tibet climbed the north side of Mount Everest to about 21,500f t in 2004. A documentary based on this adventure was released in 2006. On May 25, 2001, Erik was the first blind individual to climb up to the peak of Everest
Kayaking And Climbing
Erik and Lonnie Bedwell, a blind Navy veteran, kayaked the entire 277 miles of the Grand Canyon in September 2014. The Grand Canyon is the most challenging whitewater venue on earth. He has also climbed numerous ice and rock faces on the planet. He was the first blind person to climb the 3,000 ft frozen waterfall in Nepal, complete the Alpamayo climb in Peru and the 3,000 ft Nose of El-Capitan in Yosemite.
An Inspiration To All
Weihenmayer established an adventure team of non-disabled and disabled athletes known as the Adventure Team Challenge in 2006 which he won 5 years in a row. Erik was the first blind individual to finish the Leadville-100 mountain-bike race at an altitude of over 10,000 ft. His team raced across the mountains and deserts in Morocco and finished second in the ABC show known as the Expedition Impossible in 2011.
Weihenmayer has empowered many marginalized individuals to find a purpose for their lives. He co-founded a nonprofit organization known as ''No Barriers'' in 2005. The organization has helped many people develop a no-barriers mindset, create winning teams, solve problems while serving others. During the celebration of his ten anniversaries since he climbed Mount Everest, Erik established a Soldiers-To-Summit program to help all the veterans reclaim their lives again.