Who Was the 5th President?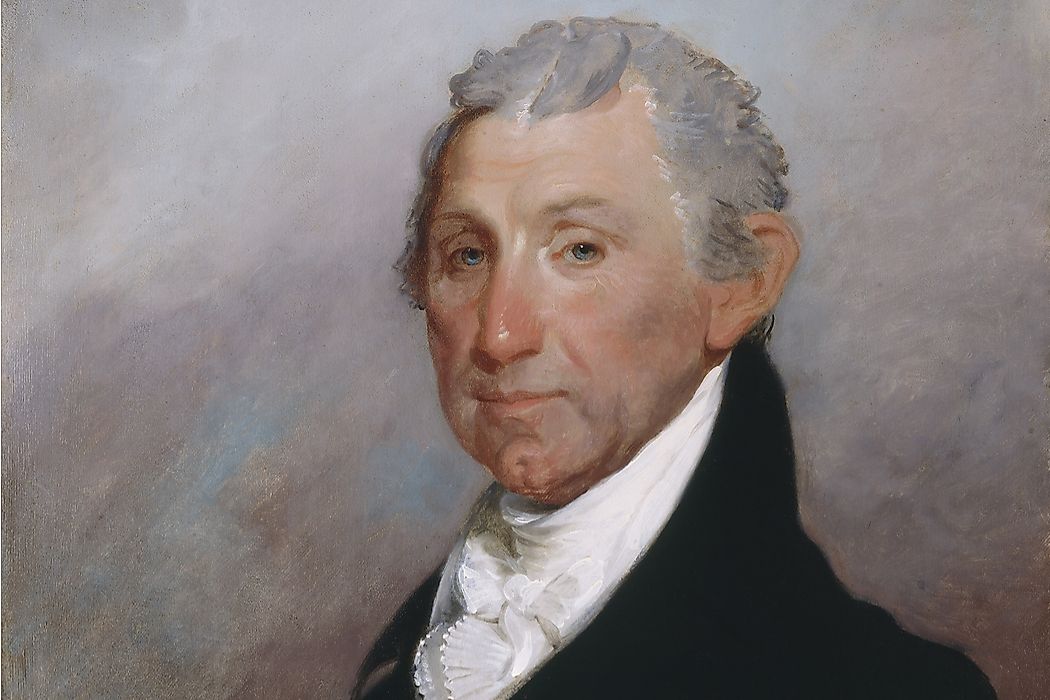 James Monroe (1758-1831) served as the fifth president of the United States from 1817 to 1825.
Family
He was born on April 28, 1758, in Virginia and raised there. The father of James Monroe was Spence Monroe, who worked as a carpenter and planter. His mother was an educated woman known as Elizabeth Jones. He had one sister and three brothers. James later married Elizabeth Kortright. They had two daughters, Eliza and Maria and a son who died 16 months after birth.
Early Life
James joined the College of William and Mary in Williamsburg, Virginia in his teenage years. In 1776, he cut short his studies and joined the Continental Army. He fought for independence in the American revolutionary war from 1775 to 1783. While serving in the army, James met Thomas Jefferson, who was serving as governor of Virginia, and who became his friend and political mentor. Monroe began studying law under the mentorship of Jefferson in 1780.
Political Career
James Monroe served in various political positions before becoming the president. He offered his services as a delegate in the Virginia assembly in 1782. He also served in the Congress of Confederation as a Virginia representative. In 1790, James Monroe secured a seat in the U.S. Senate to represent Virginia.
In 1794, James worked as a minister to France, assisting in improving the relationship between France and United States. He was appointed by the then President George Washington. James rose to the position of governor of Virginia in 1799. He served as governor for three years, and then returned to France upon the request by Thomas Jefferson, then the president of US. In France, he secured a deal on the Louisiana Purchase agreement. The purchase of Louisiana territory enlarged the borders of United States.
Presidency
James Monroe vied for the presidency in 1808 against James Madison but lost. He continued serving as the governor of Virginia until 1811 when Madison requested him to be secretary of state. Monroe vied for the second time in 1816 as a Democratic-Republican, competing with Rufus King, who was a Federalist. Monroe was elected president in 1816. His term in office was termed the "Era of Good Feelings," as during this time, the United States enjoyed political and domestic calm and tranquility. The US had conquered its territorial enemies and was steadily growing and offering better livelihoods to its citizens. Still, at this time, the conflict between Democratic-Republicans and Federalists was dwindling.
After completing the first term, James Monroe vied unopposed and was re-elected as president in 1820. Monroe's presidencies were the least partisan in the United States. He had a very strong cabinet, including cabinet members John Calhoun and John Quincy Adams. Monroe signed the Missouri Compromise on March 6, 1820, which addressed a contentious slavery issue. The compromise united the slaveholding states with the Free states. Other key achievements include completion Adam-Onis Treaty and signing of Monroe Doctrine.
Retirement
After completing his second term, James retired to Oak Hill in Virginia. In 1829, he served as President of Virginia Constitutional Convention. Throughout his presidency, Monroe stood out for his high integrity, sound judgment, and intelligence. Even the greatest critics, such as John Quincy Adams sang praises for Monroe. James moved to New York upon the death of his wife. He died on July 4, 1831.