Who is the Current Leader of North Korea?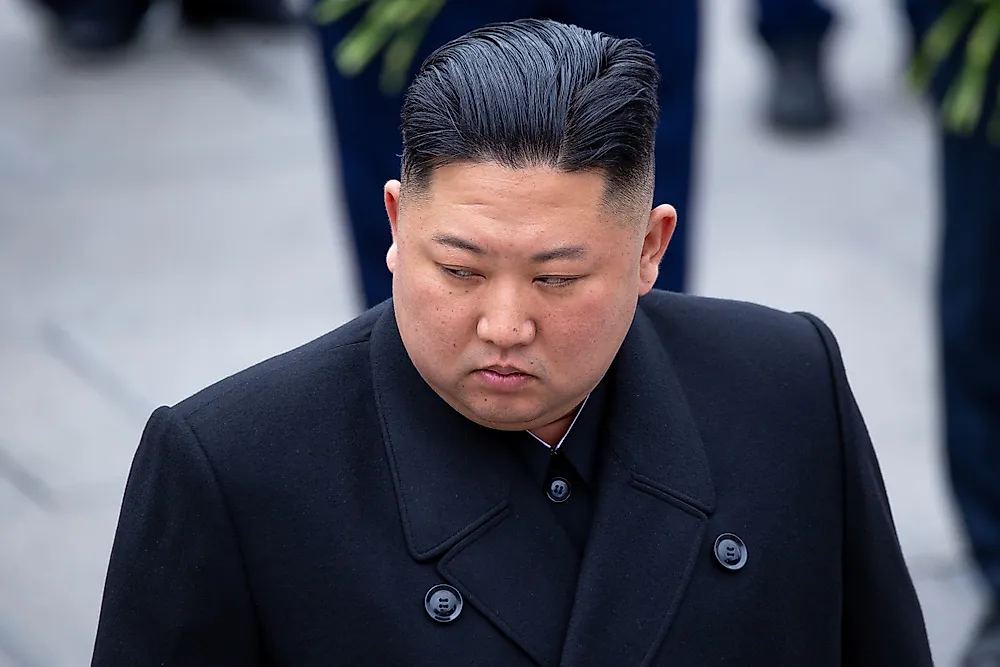 Kim Jong-Un is the current leader of the Democratic People's Republic of Korea, often called North Korea. He was born on either January 8, 1984 or July 5th, 1984, however, no literature has documented his exact date of birth. Jong-Un is the second-born child of Jong-il who ruled the country from 1941 to 2011. Kim Jong-Un was rarely seen in public before he came to power. Even today, Kim's government activities remain heavily concealed.
On December 2011, Kim was sworn in as the supreme leader after his father's state funeral. He has many titles such as Chairman of the Central Military Commission, Chairman of the Workers' Part of Korea, and Supreme Commander of the Korea People's Army. He holds two degrees, one at Kim II-sung Military University as an army officer and another at Kim II-sung University in physics.
Early Life
There is little information known about Kim's early years. According to Japanese newspapers, Kim studied in Switzerland around Bern. It is believed he went to a private English international school in Gumligen between 1993 and 1998. Later reports indicate that Kim went to a school in Köniz called Liebefeld Steinholzli between 1998 and 2000.
In April 2012, new records of Kim Jong-Un showed he had stayed in Switzerland from 1991 or 1992, contrary to the first reports. Many believe that it was Kim Jonh-Chul, Kim's brother, who attended Gumligen International School and not Kim Jong-Un.
Party Conference Speculation Pre-2010
Kim Jong-Nam, Kim's eldest stepbrother, was the preferred candidate for leadership but he lost the favor in 2001 when he attempted to sneak to Japan using a doctored passport. He was later killed in 2017 in Malaysia by people believed to be agents sent by North Korea.
According to BBC News, on March 8, 2009 Kim Jong-Un had been nominated for Supreme People's Assembly election which could have granted him automatic step to North Korea parliament. However, his name did not get to the list, but he was promoted in National Defense Commission to mid-level position. Since 2009, it was general knowledge that Kim Jong-Un would take over from his father as the North Korea de-facto leader.
North Korea Ruler
Following his father's death, Kim's personality was promoted as a way to prepare the public for Kim Jong-Un leadership. Korea Central News Agency portrayed Kim as "a great person born of heaven," and the Workers' Party wrote in their editorial stating that "We vow with bleeding tears to call Kim Jong-Un our supreme commander, our leader." Kim was officially assigned the position of Supreme Commandership of Korean Peoples' Army and supreme leader on December 30, 2011.
Nuclear Weapons
North Korea views nuclear weapons as a deterrence to any attack by perceived enemies and Kim Jong-Un stated on March 31, 2013, at a WPK Central Committee meeting that North Korea will resort to a new way of developing nuclear-armed troops. He has subsequently tested a large number of missiles since he assumed the leadership and lately on July 4, 2017, North Korea launched KN-14 which is believed by experts as an intercontinental ballistic missile.