Environment
Which Country Has the Most Islands?
Islands are a little slice of paradise. Which country can make claim to having the most?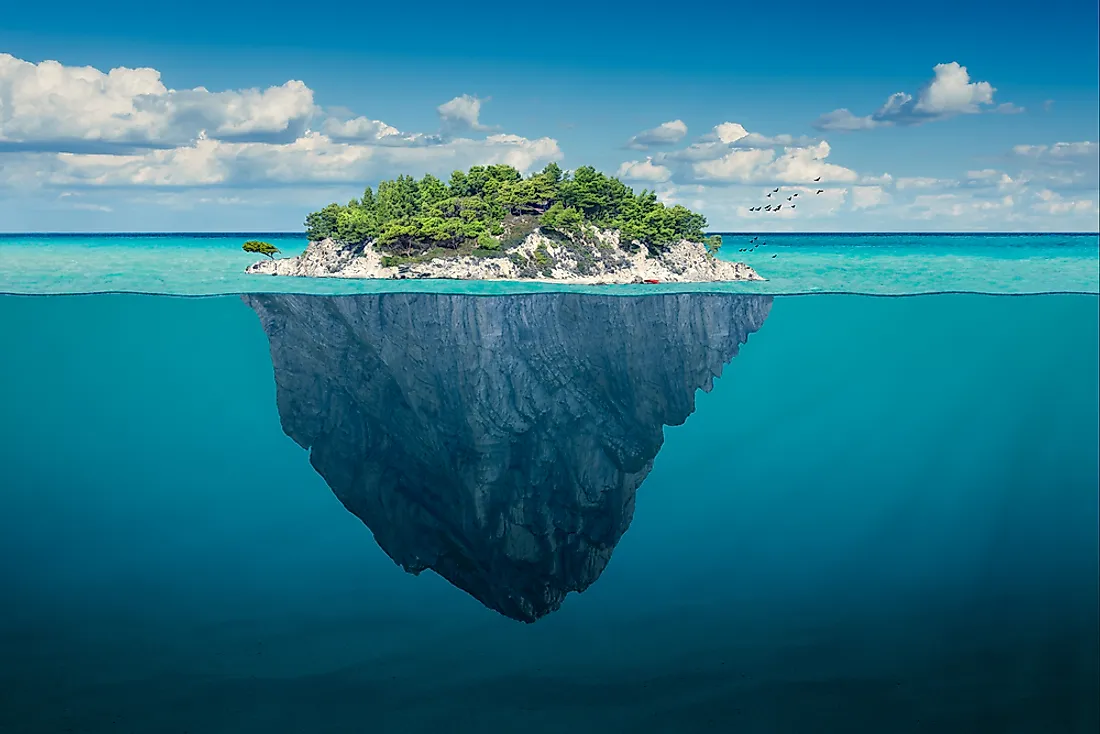 Estimates show that approximately 700 million people on earth live on islands. Due to their isolation, islands usually offer a unique environment as they tend to be hotbeds of biodiversity with rare flora and species. It is estimated that Sweden has more islands than any other country in the world. Other countries that boast the most islands are outlined below:
11. Estonia - 2,355
A 2015 study found that Estonia had around 800 islands more than what was previously believed, which brought the country's total island count to around 2,355. The largest island in Estonia is Saaremaa, which has a total area of 2,671 square kilometers. Many of the islands in Estonia are not inhabited.
10. Greece - ~6,000
Difference sources put the number of islands in Greece to be between 1,600 and 6,000 depending on the minimum size these sources factor as an island. Of the total number, over 166 have permanent settlements. Crete is the largest Greek island by area followed by Euboea, Lesbos, and Rhodes. All the islands are in different clusters namely the North Aegean islands off Turkey's west coast, the Argo-Saronic Islands near Athens, the Cyclades in the center of Aegean Sea, the Dodecanese near Turkey, the Sporades off the coast of Euboea, and the Ionian Islands in the Ionian Sea. The Ionian Islands have the best sandy beaches, whereas the Delos Islands is the best for history and culture for it is the birthplace of Apollo. Most of the Greek islands offer their own unique experience for tourists.
9. United Kingdom - 6,289
The UK is an island separated from mainland Europe by the North Sea and the English Channel. Including all overseas territories, there are 6,289 islands in the entire UK, most of which are in Scotland. Notable islands include Skye, Orkney, Fair Isle, Lindisfarne, Mersea, Isle of Wight, Herm, Anglesey, Lundy, and Bryher.
8. Japan - 6,853
Japan is an archipelago stretching for 1,869 miles of 6,853 islands of which over 430 have inhabitants. The four main islands include Honshu (which is the largest and has the capital city of Tokyo), Hokkaido, Shikoku, and Kyushu. Whereas most are natural, there are a couple of man-made islands as well. Each of the inhabited islands of Japan have unique cultures and biodiversity, whereas the uninhabited ones are homes to thousands of plant and animal species, including endangered ones. Japan's islands provide rich grounds for research and expedition as well as fishing spots. Annually, there are approximately 1,500 earthquakes in the entire country. Four-fifths of Japan is heavily forested and mountainous with about 200 volcanoes making it hard to expand settlements, farms, or industries.
7. The Philippines - 7,107
The Philippines is a tropical country found in maritime southeast Asia. Many of its 7,107 islands are popular among tourists for their beautiful beaches and turquoise waters. The largest island in the Philippines is Luzon, which is also its most populated island. The largest city on Luzon is Quezon City.
6. Australia - 8,222
According to Tourism Australia, the country has over 8,000 islands. The actual number is estimated at 8,222. Of these, 3,747 islands are in Western Australia, 1,955 in Queensland, 1,000 in Tasmania, 887 in Northern Territory, and 346 in southern Australia. Melvin Island is the largest of the total number of islands. Australia boasts of various wildlife including kangaroos and duck-billed platypuses. Other attractions include the Great Barrier Reef, lakes, forests, and the vast desert.

5. Indonesia - 17,508
The Republic of Indonesia is an archipelago of mostly volcanic islands located in Southeast Asia with some territories in Oceania. The CIA World Factbook estimates that there are 17,508 islands in the country. Indonesia is the 14th largest country in the world by land area. Major islands in Indonesia include the Malaku and Sunda groups of islands. The Sunda Islands host the island of Java on which the capital, Jakarta, lies. Indonesian islands are popular for their unique beaches, volcanoes, prehistoric items, limestone cliffs, and rich wildlife including forests, elephants, tigers and many others. The wildlife and culture of Indonesia make it among the top tourist destinations on the planet.

4. Canada - 52,455
According to Statistics Canada, Canada has 52,455 islands within its borders. The largest of them is Baffin Island which covers 195,927.93 square miles. Around 30,000 islands are within Georgian Bay making them one of the largest archipelago in fresh waters. A total of 1,864 islands are in the Saint Lawrence River. Canada has named 129 island groups and 1,016 islands of which 250 are uninhabited. Of the total, seventeen islands have more than 3861.02 square miles of area. To the north of mainland Canada, there is the Canadian Archipelago within which the Queen Elizabeth Islands and Manitoulin Island lay. Manitoulin Island is the biggest freshwater island in the world and has 17 lakes on it which in turn have smaller islands.

3. Norway - 55,000
The northern European country of Norway has over 55,000 islands. In fact, there are so many islands that it is hard to calculate exactly how long the coastline of Norway is, with estimates ranging anywhere from 25,000 km to 83,000 km. The largest island in Norway is Spitsbergen, the only inhabited island in Svalbard.
2. Finland - 188,000
The Finnish tourism body acknowledges that the country has 179,584 islands, 98,050 of which are within the 188,000 lakes of the country. Only 455 of these islands have permanent settlements and use waterway connections to the mainland as they do not have connective road services. Over 700 are relatively large, with more than 0.39 square miles in area, and have road connections to the mainland. The other tens of thousands serve recreation, expedition, research, or other purposes. Various facilities are available to visitors including horse riding, kayaking, and fishing, among many others.

1. Sweden - 221,800
Sweden has an estimated total of 221,800 islands, the majority of which are not inhabited. This number means that Sweden most likely has more islands than anywhere else in the world. Even the capital of the country, Stockholm, is an archipelago of fourteen islands connected with over 50 bridges and also has the medieval town of Gamla Stan, museums, and royal palaces. The island of Öland has well-maintained beaches, a castle, and structures that date 5,000 years back, thus making the island a UNESCO World Heritage Site. Other islands offer good sites for swimming, fishing, and other water sports.
Which Country Has the Most Islands?
With a total of 221,800 islands, Sweden has more islands than any other country on Earth, followed by Finland and Norway.
About the Author
Mark is a student at Maseno University and community commentator in Kenya. Mark also has interests in geography, African history, and international development.
This page was last updated on September 11, 2018.
Citations
Your MLA Citation
Your APA Citation
Your Chicago Citation
Your Harvard Citation
Remember to italicize the title of this article in your Harvard citation.