Which Countries Border The Netherlands?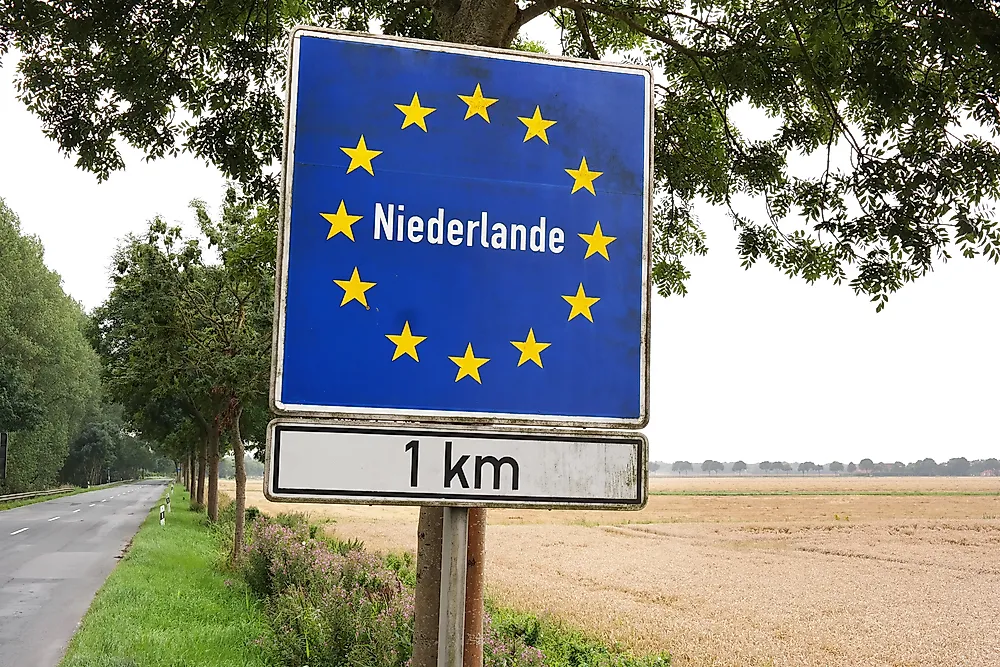 The Netherlands is a European nation located in the northeastern edge of the continent. Apart from the nation's territory in Europe, it also has sovereignty over three islands situated in the Caribbean. Archaeological evidence indicates that human societies have lived within Netherland's borders for a long period that dates back to the Upper Paleolithic Era. The long history of human habitation has had a significant impact on the shape of the Netherlands borders. Over the years, a number of Europe's most well-known societies such as the Roman, the Celts, and the Franks impacted the shape of Netherland's borders. The modern-day boundaries of the Netherlands cover a distance of roughly 654 miles. The Netherlands shares its land boundaries with two nations, Germany and Belgium. Apart from its land borders, the Netherlands also has maritime borders which it shares with some nations such as the United Kingdom, Belgium, and Germany.
Germany
Germany and the Netherlands are separated by a land border of roughly 354 miles long that is situated in the eastern section of the Netherlands. The border touches on several provinces of the Netherlands such as Limburg, Gelderland, and Groningen. On the German side, the border touches on some states such as Nordrhein-Westfalen and Niedersachsen. According to geographical evidence, the border between the two nations starts in the northern section at the Dollart Bay. From the Dollart the border follows a southerly route and for several miles, it traces the same path as some small rivers. For close to 5 miles the border between Germany and Netherlands follows the same path as the Rhine River. For roughly 62 miles, the border follows the path charted by the Meuse valley. Due to the unique shape and numerous meanders along its length, the border between Germany and the Netherlands is considered to be somewhat irregular.
Belgium
The border that separates the Netherlands from Belgium is approximately 297 miles long and is situated in the southern section of the Netherlands. The border touches on some Belgian provinces such as Antwerp, West Flanders, and East Flanders. The border also touches on some provinces in the Netherlands such as North Brabant, Limburg, and Zeeland. A huge section of the border is formed by one of the most famous rivers in Europe, the Meuse River.
The Netherlands
In the Netherlands, border security is under the Ministry of Defence. The government of the Netherlands has put in place some measures to safeguard its borders such as setting aside vast sums of money for border security and increasing the number of officers in the Royal Netherlands Marechaussee, the country's border security force.