World Facts
The Most Powerful Passports Of Africa
The citizens of Seychelles enjoy the greatest travel freedom among the African countries with visa-free access to 137 countries.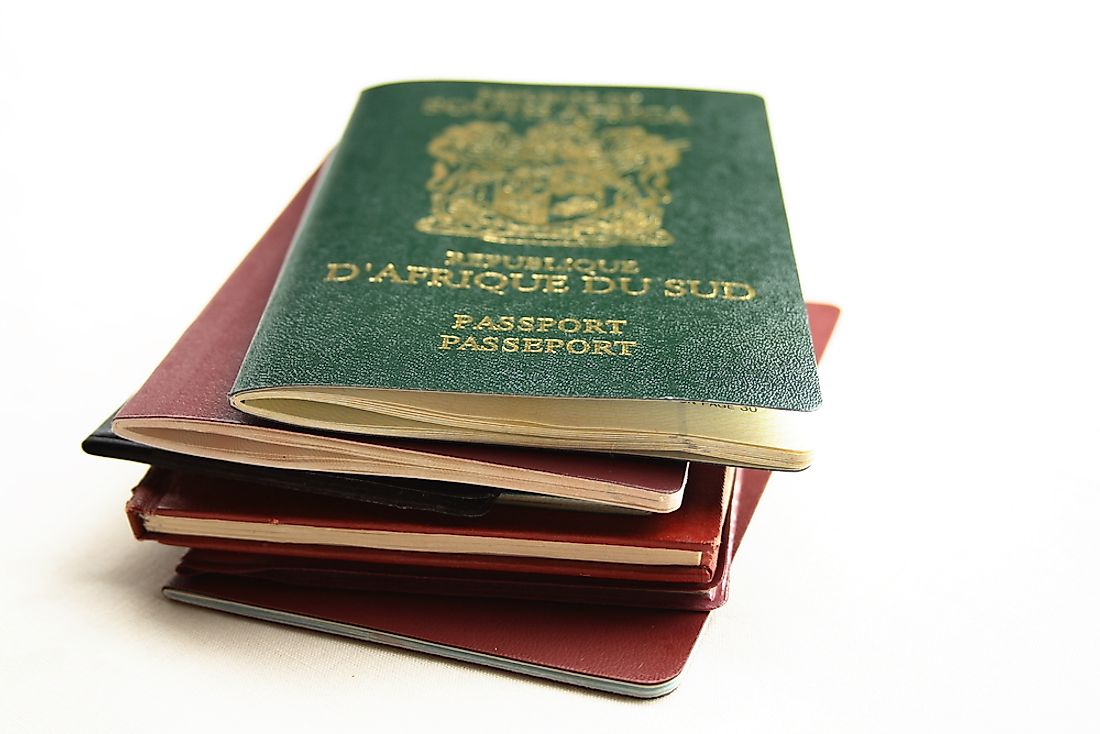 While passports around the world may be of the same size and similar design, its power ultimately boils down to whether or not you require a visa to enter certain countries or not. Visa-free travel is something that is taken for granted in some parts of the world, especially within Europe and America. However, in Africa visa-free travel is much more of a lottery than a luxury. Africa is one of the regions of the world with the strictest visa requirements. However, some countries enjoy similar travel rights to their European counterparts because of the non-visa requirements, as these requirements are often reciprocal in nature. Below the African passports with the least restrictions are outlined.
Seychelles
Seychelles passport holders have the most travel freedom within Africa. They have visa-free access to up to 137 countries including Europe's Schengen area. The passport of Seychelles is the 31st most powerful in the world. The passport is one of only two in the world that allows for visa-free travel to Russia and China. Seychelles allows for visa-free access to those visiting the country for tourism and business and in return, its passport holders are offered a level of visa-free access enjoyed by the citizens of the European Union.
Mauritius
Mauritius has long been an investment haven for Asians and Africans. The island not only attracts a large number of tourists but it is also an option for an offshore bank account. It is one of the top 20 countries for doing business according to the World Bank 2016 economic freedom report. It is no surprise that the citizens of Mauritius enjoy a high level of travel freedom with visa-free access to 131 countries, ahead of several Caribbean islands and Latin American countries. Mauritius's passport is ranked the 35th most powerful passport in the world.
South Africa
South Africa has the biggest economy in Africa and allows for dual citizenship. Its passport is ranked third most powerful in Africa and the 54th most powerful one in the world. South Africa's passport was consistently the most powerful in Africa between 2007 and 2009 but it was overtaken by Seychelles and Mauritius in 2010. South Africa enjoys one of the widest ranges of visa-free travel option on the African continent with the passport holders having the ability to travel to 98 countries without a visa. Although South Africa enjoys visa-free travel options on the African continent, the slow approval of Uni-visa for SADC countries is considered a travel constraint.
Ghana
Ghana is one of Africa's most stable countries and has one of the most free economies in the continent. In fact, Ghana is ranked higher than France in Economic Freedom and even higher than the US in freedom of the press. Ghana's passport is the 12th most powerful in Africa according to Henley & Partners Visa Restriction Index 2017. Its passport is ranked the 77th most powerful in the world where passport holders are able to access 59 countries. Ghana, however, experienced a big setback in 2017 by losing visa-free access to four nations between 2016 and 2017, from 63 to 59. However, the country is still faring well compared to other West African countries such as Nigeria. Ghana also allows for dual citizenship which can be acquired by naturalization if one lives in the country for an entire year before submitting the application.
Which Are The Most Powerful Passports Of Africa?
| Rank | Country | Number Of Visa-free Access Countries |
| --- | --- | --- |
| 1 | Seychelles | 137 |
| 2 | Mauritius | 131 |
| 3 | South Africa | 98 |
| 4 | Namibia | 71 |
| 5 | Kenya | 69 |
| 6 | Ghana | 59 |
| 7 | Morocco | 58 |
| 8 | Algeria | 48 |
| 9 | Egypt | 48 |
| 10 | Angola | 45 |
| 11 | Nigeria | 44 |
About the Author
John Misachi is a seasoned writer with 5+ years of experience. His favorite topics include finance, history, geography, agriculture, legal, and sports. 
This page was last updated on August 1, 2017.
Citations
Your MLA Citation
Your APA Citation
Your Chicago Citation
Your Harvard Citation
Remember to italicize the title of this article in your Harvard citation.