Economics
The Biggest Companies in Canada
The Big Four banks of Canada play a major role within the realm of the country's biggest public companies.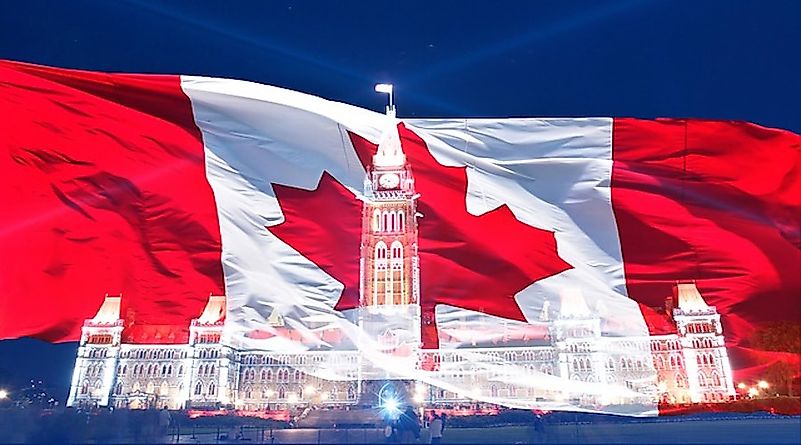 Companies play a prominent role in developing the economy of any country. They do not only provide goods and services by utilizing resources, but they also offer employment opportunities to the people living in the area. In general, the development of a country is dependent on how well the companies do regarding income generation. Canada has a vast array of companies that play a significant role in the economic development of the country. Below are some of the biggest public companies in the country regarding revenue earned in 2015.
1. Royal Bank Of Canada
With a profit of CAD $10.5 billion in 2015, the Royal Bank of Canada was the country's biggest earning public company. The Royal Bank of Canada has headquarters located in Toronto, Ontario. It is a multinational company that offers financial and banking services and is the largest bank in the country. Founded in Halifax, Nova Scotia in 1864, the bank has a French equivalent known as Banque Royale du Canada which together with the English RBC has about 1,209 branches which serves an estimated ten million customers. The Royal Bank of Canada operates not only in Canada but also in 40 other countries.
2. Toronto-Dominion Bank
The Toronto-Dominion Bank has headquarters located in Toronto and reported revenue of 30 billion in 2015. The multinational bank together with its subsidiaries offers both banking and financial services to over 22 million customers and 85,000 employees worldwide. According to Forbes, The Toronto-Dominion Bank is number 19 in the world. Toronto-Dominion Bank is Canada's second-largest bank regarding market capitalization and among the top ten in North America. The bank was established through a merger of the Bank of Toronto which was founded in 1855 and the Dominion Bank founded in 1869.
3. Imperial Oil
Founded in 1880 in London, Ontario, Imperial Oil is the second biggest oil company that is integrated and reported revenue of 27 billion in 2015. The company produces natural gas, diluted bitumen, and crude oil, among other processed oil products. At present, the company's headquarters are based in Calgary, Alberta. Initially, it was in Toronto until 2005. Imperial Oil Limited had about 5,263 employees by 2012.
4. Suncor Energy
Suncor Energy has headquarters situated in Calgary, Alberta. It had a revenue of 30 billion in 2015. The integrated energy company was founded in Montreal, Quebec in 1919. With about 13,026 employees in 2011, Suncor Energy specializes in the production of crude oil extracted from the Alberta oil sands and its environs.
Which Are The Biggest Public Companies In Canada By Profit?
| Rank | Company | Profit (CAD Billions) | Headquarters |
| --- | --- | --- | --- |
| 1 | Royal Bank of Canada | 35 | Montreal & Toronto |
| 2 | Toronto-Dominion Bank | 30 | Toronto |
| 3 | Suncor Energy | 30 | Calgary |
| 4 | Imperial Oil | 27 | Calgary |
| 5 | Bank of Nova Scotia | 26 | Toronto |
| 6 | BCE Inc. | 20 | Montreal |
| 7 | Bank of Montreal | 19 | Montreal & Toronto |
| 8 | CIBC | 13 | Toronto |
This page was last updated on June 4, 2019.
Citations
Your MLA Citation
Your APA Citation
Your Chicago Citation
Your Harvard Citation
Remember to italicize the title of this article in your Harvard citation.