Society
The Biggest Cities In Togo
Lomé, located along the Gulf of Guinea, is the capital and the most populous city of Togo, and is also the country's chief port.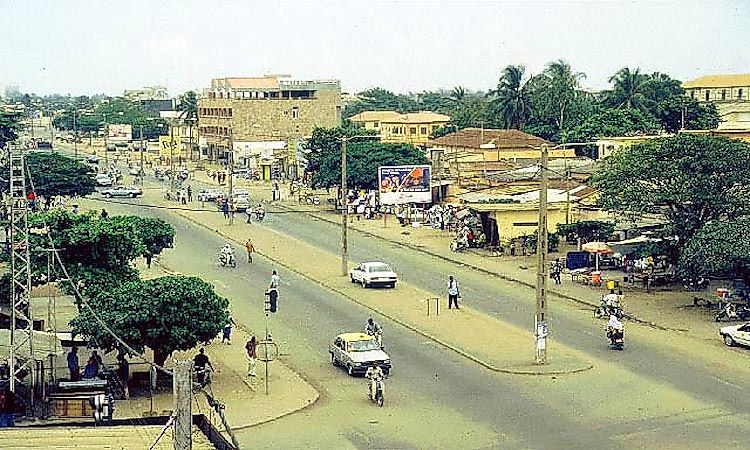 Togo
Togo is a West African country that shares its borders with Benin, Burkina Faso, and Ghana. It covers an area of 21,925 square miles and is home to over 7.55 million people. The population here has more than doubled over the last three decades or so. These individuals represent a wide range of cultures, languages, and religions. Many people live in urban areas throughout the country. This article takes a look at some of the most populated cities in Togo.
The Three Biggest Cities in Togo
Lomé
The most populated city in Togo is Lomé with a population size of 837,437. This city is located in the Gulf of Guinea and covers an area of 30 square miles. It is the capital, industrial center, and principal seaport of Togo. It was established in the 1800's by foreign interests, including British, German, and African traders. In 1897, it became the capital of what was then Togoland. At that time, its population size was only around 2,000. As the most important port city in the country, Lomé also provides a free trade zone. Most of the exports leaving from here include cocoa, coffee, cotton, phosphates, and palm oil. This city is also home to the University of Lomé and the tallest building in the country, the Hotel Corinthia. Lomé also has a promising tourist industry, although recent political instability has threatened its growth.
Sokodé
The second largest city in Togo, according to population size, is Sokodé. This city has a population of around 113,000. It is located in the central region of the country at an altitude of 1,120 feet above sea level. This area has been inhabited since before the colonial era as an important stop along the kola nut trade route between Benin and Ghana. Of the population living here, 70% are Muslim which represents the highest percentage anywhere in the country. The economy here is based on trade and handicrafts. Industrial endeavors are limited. Principal agricultural products here include cassava, pepper, yams, corn, and beans.
Kara
Kara is the third most populated city in the country. It has a population size of 94,878. This city is located in the Kara region in the northern part of the country. The residents of this city rely on the Kara River for household and agricultural water needs. Kara is home to Congress Hall, hotels, banks, markets, and a brewery. The principal economic activity is subsistence agriculture and cash crops like cotton, cocoa, and coffee.
Other major cities in Togo can be found in the chart published below.
Environmental Threats
The urban areas of Togo have faced exponential population growth over the last several decades. This has taken a toll on the environment of the country. As more people leave rural areas for economic opportunities in the cities, the municipal governments are faced with housing and public service shortages. This results in increased development which means land degradation, resource use, and contamination. Additionally, housing shortages and expensive real estate prices contribute to growing informal settlements in urban marginal areas. These homes are often unsafe and lack running water and sewage lines. Lomé, for example, is also experiencing a problem with garbage collection and trash is overrunning the streets in some areas.
What is the biggest city in Togo?
The most populated city in Togo is Lomé with a population size of 837,437.
Which Are The Biggest Cities In Togo?
| Rank | City | Population |
| --- | --- | --- |
| 1 | Lomé | 749,700 |
| 2 | Sokodé | 117,811 |
| 3 | Kara | 104,207 |
| 4 | Atakpamé | 80,683 |
| 5 | Palimé | 75,084 |
| 6 | Bassar | 61,845 |
| 7 | Tsévié | 55,775 |
| 8 | Aného | 47,579 |
| 9 | Sansanné-Mango | 37,748 |
| 10 | Dapaong | 33,324 |
About the Author
Amber is a freelance writer, English as a foreign language teacher, and Spanish-English translator. She lives with her husband and 3 cats.
This page was last updated on April 25, 2017.
Citations
Your MLA Citation
Your APA Citation
Your Chicago Citation
Your Harvard Citation
Remember to italicize the title of this article in your Harvard citation.