Society
Where is Agloe, New York?
Agloe, New York is a fictional hamlet created by mapmakers.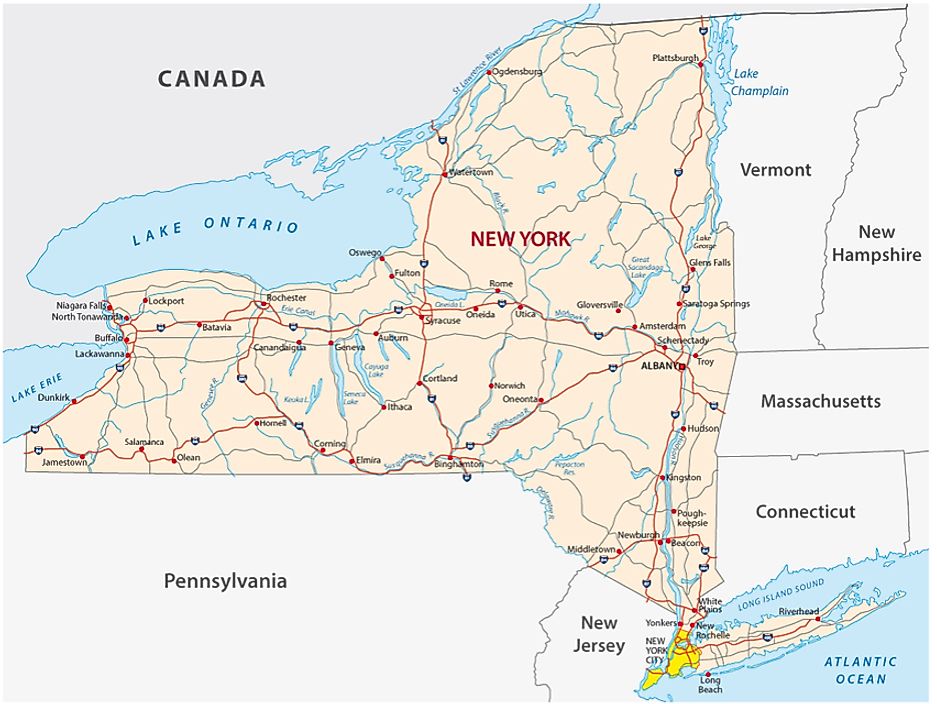 Agloe is a fictional hamlet in Colchester, Delaware County, New York state. However, Algoe became an actual landmark when two mapmakers decided to add the town to their map as a 'copyright trap.'
History
In the 1930s, General Drafting founder Otto G. Lindberg and his assistant, Ernest Alpers, added an anagram of their initials along a dirt road at the intersection of the Catskill Mountains: NY 206 and Morton Hill, north of Roscoe, New York. Agloe was created as a 'copyright trap' created to catch anyone who copied their maps. However, a general store was constructed at the intersection on the map during the 1950s, named Agloe General Store, and was included on maps produced by Esso. Agloe was later added to a Rand McNally map, after the mapmaker discovered the name of the 'hamlet' from Delaware County's administration. Esso threatened to sue McNally for assumed copyright infringement revealed by the 'trap,' but Rand McNally claimed the location was now real, and therefore no copyright violation had occurred. The Agloe General Store eventually went out of business, but the town remained on maps until the 1990s, although it was eventually deleted. Agloe also appeared on Google Maps, but only for a brief time before disappearing altogether. As of 2014, the hamlet was included in the Geographic Names Information System database by the Geological Survey of the United States as "Algoe (Not Official)."
Physical Description
Agloe exists beyond maps and is described by an old sign, a piece of land with a beautiful view of the mountains, and a long open road heading north back to the highway and toward several small towns. There is a gas station across the street mostly used by truck drivers to fuel their trucks, which is exclusively self-service and has no attendants. Despite Agloe's small size, what exists is beautiful, and just a short distance from the sign is a small creek surrounded by tall flowers, multicoloured leaves, and trees.
In Modern Culture
The hamlet is depicted in a novel by John Green, known as Paper Towns, and is also included in the book's film adaptation. In both the novel and its film adaptation, Margo Roth Spiegelman, one of the main characters, runs away from home but leaves clues along the way for protagonist Quentin Jacobsen. The clues are supposed to help Jacobsen on his quest to find her. Jacobsen realizes that Margo Roth is hiding in the one of the most popular 'Paper Towns' in the United States, and discovers several paper towns along her path. Athough Agloe is fictional, there are many things that make it a reality, including the Agloe General Store sign, that welcome you as you approach the alleged 'Paper Town.'
This page was last updated on September 27, 2017.
Citations
Your MLA Citation
Your APA Citation
Your Chicago Citation
Your Harvard Citation
Remember to italicize the title of this article in your Harvard citation.