Where Did Calypso Dance And Music Come From?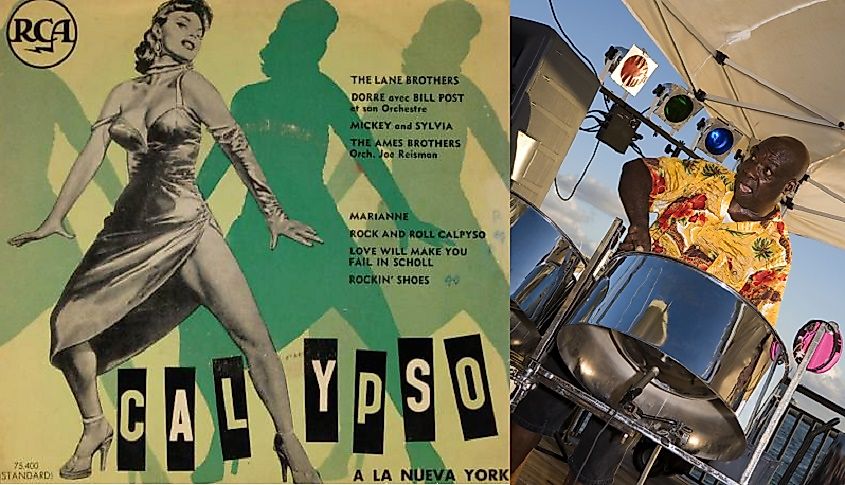 5. Overview and Characteristics of Calypso -
Calypso is a style of Afro-Caribbean music believed to have both African and European roots, and was first performed as we would recognize it today in Trinidad and Tobago. The genre developed because the African slaves who arrived in Trinidad were not allowed to speak hence they had to learn how to communicate through songs. This type of music has several characteristics such as 4/4 time with syncopation, acoustic and bass guitar or electric guitars, trump saxophones as well as a drum kit. On most occasions, this kind of music uses three-beat rhythms with two long beats followed by a short one, uses call and response with simple harmony with topical, witty, and satirical lyrics.
4. Origins -
During the 19th and 20th Centuries, several different ethnic groups established communities in Trinidad and Tobago because of the immigration there of different peoples from around the world. These different cultures included the French, Spanish, British, West African, Native American, and Asian communities. Due to the interaction all these different cultures like diverse cultures of the several African ethnic groups, the native inhabitants of Trinidad, Indian laborers and the various colonizers in the country formed a Creole culture, which is composed of a melding of English, French, African, and Spanish customs.
3. Spread and Development -
Over the years, the masters of these slaves changed and came from different regions of the world, and introduced traditional musical instruments to them from various places ranging from Britain and Africa. They used them as they played songs from these and other regions such as France and Spain. The use of different tools contributed to the development of calypso music which grew famous over the years. In the early 1900s, calypso music became well-known in other American and European colonies, and up to date, the music has managed to remain relevant. The slaves produced the harmonies and rhythms from metallic oil drums during the Second World War but advancement over the years have been made and musical instruments such as the tambourines, congas, and bongos. Steel orchestras are still being used in the modern day's calypso music.
2. Notable Calypso Dancers, Past and Present -
Several notable musicians have taken up calypso music as their career, and listening to their songs give us a general idea of what this genre of music is all about. Some of them are Ajamu, Black Stalin, The Mighty Sparrow, and the Roaring Lion. Some past legendary practitioners also contributed to the rise and growth of the calypso music like the Mighty Panther and Hannibal.
1. Greater Significance and Legacy -
Calypso has always served as a sort of narrative about the Caribbean way of life, such as how the song Rum and Coca-Cola discusses how natives in Trinidad sipped rum and Coca-Cola in their fishing villages. The Calypso was also used in criticism of the colonial government and was only understood by the Calypso natives thus could help them keep secrets and enable their communication when they are restricted. Calypso also allows the audience to analyze the attitude towards the particular topic at hand which allows them to draw their judgment on their own. Calypso music is useful in communicating criticisms which cannot be talked about on daily basis because it could be offensive or sound blunt.