What is Totensonntag in Germany?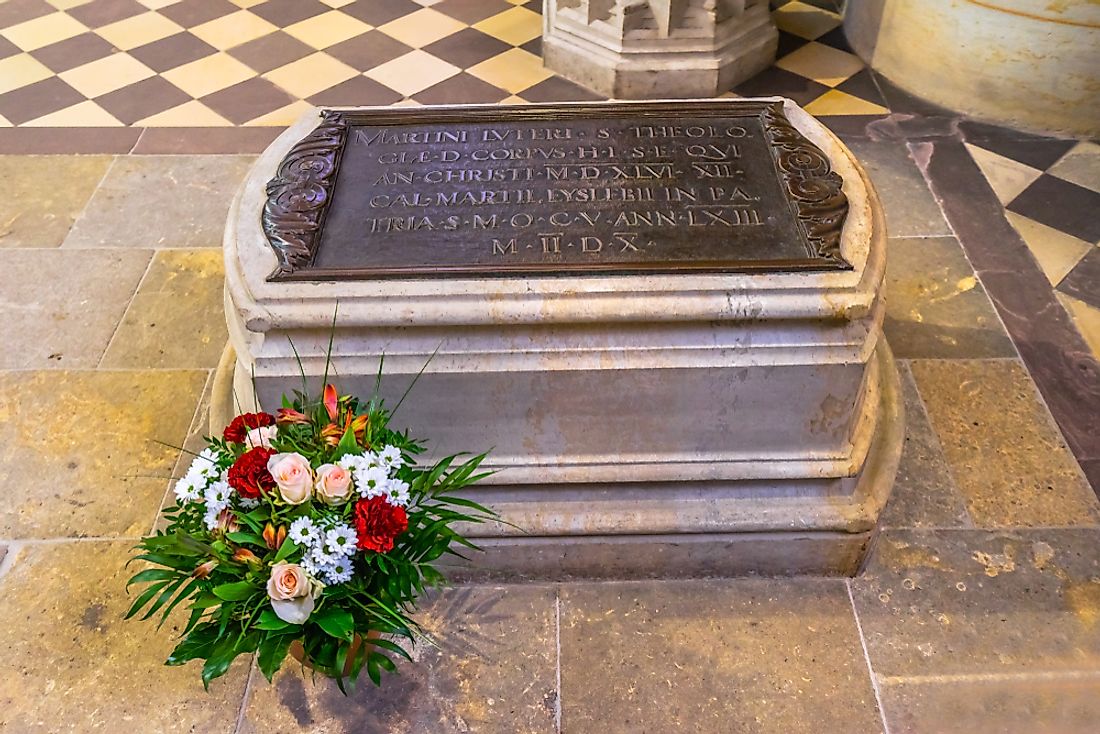 Description
Totensonntag is a Protestant religious holiday that is celebrated in Germany and the Netherlands to remember the dead. The holiday is also sometimes celebrated in Switzerland. Also known as Ewigkeitssonntag or Totenfest, the word "Totensonntag" is a German word that translates to "the Sunday of the Dead," while Ewigkeitssonntag means "Eternity Sunday." The holiday marks the last Sunday of the liturgical year in the German Evangelical Church and the Netherland's Protestantse Kerk in Nederland, which normally occurs between November 20 and November 26, and is usually the last Sunday before the start of Advent.
All German states recognize Totensonntag as a protected holiday. In fact, all German federal states (except Hamburg) have special provisions in their holiday laws that identify the day as a silent or memorial day. These laws mean that there are noise restrictions during the holiday, and other state laws can include prohibiting dancing and playing music in public places on Totensonntag.
History
Totensonntag was first officially recognized as a special religious day in 1816 during the reign of King Frederick William III of Prussia. The king demanded that his cabinet pass a motion requiring all Lutheran churches in Prussia to observe the day in honor of the dead. Initially, the king wanted to remember those who fought and died in the War of Liberation between 1813 and to mourn his wife, Duchess Louise of Mecklenburg-Strelitz, Queen of Prussia, who died in 1810.
Eventually, other Lutheran churches in the rest of Germany also began observing the day with the intention of honoring all deceased. In some other parts of the world, such as the United States, the day is celebrated by certain Protestant churches. In fact, Tontenfest usually falls on the same date as All Saints Day, which is a celebration that honors all Christian saints.
Observance and Festivities
Countries that observe Totensonntag mark the day in various ways. This can include visiting cemeteries during the day to remember deceased family members and friends. However, graves are not visited at night, which is similar to other religious observances such as Día de Muertos in Mexico. The Sunday of the Dead in Germany is considered to be less morbid compared to other religious bservances that commemorate the dead.
In addition to visiting the graves of loved ones, the graves of significant individuals, such as Martin Luther (Castle Church, Wittenberg, Germany) or significant churches, like All Saints' Church (Wittenberg, Germany), which is where the Protestant Reformation is believed to have started and is a UNESCO World Heritage Site, are also sometime visited. Other graves include those of Bertolt Brech (playwright), Marlene Dietrich (actress), and Manfred von Richthofen (World War I pilot, known as the "Red Baron"). For the most part, many state churches leave the decision of celebrating the holiday to the congregation. In other religions, like Roman Catholicism, remembrance of the dead occurs on All Souls' Day, which falls on November 2 of each year.