Travel
What is the World's Longest Flight?
The flight by Qatar Airlines connecting Auckland, New Zealand to Doha, Qatar is one of the world's longest flights.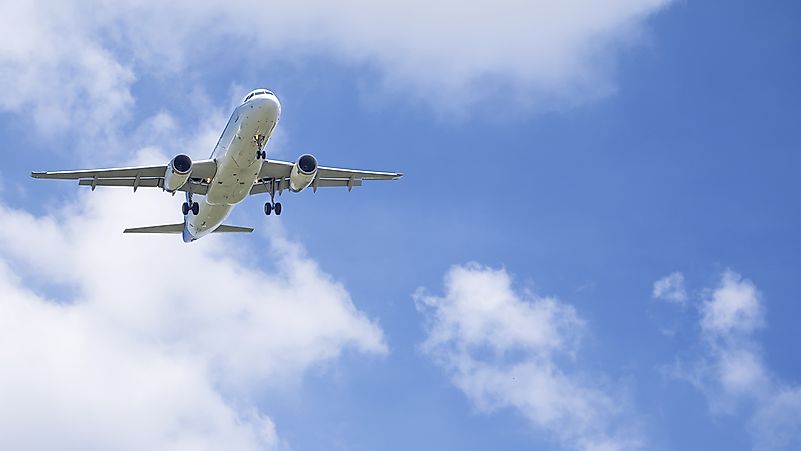 The term "longest flight" is used primarily to mean the distance between the starting point and the destination airport. Sometimes it can also be used to describe the time required by an aircraft to fly from one airport to the next airport. Longest flights also show comparison among various non-stop flights and direct flights. Most airline companies have created super long routes with the aim of minimizing the number of stops aircraft make at the course of the journey. These non-stop flights significantly reduce the time taken to travel between far-away cities and enhance passengers comfort while traveling.

Longest Flights By Distance

The world's longest flights are based on the latitudinal distance and land distance covered, as well as time. The longest flights based on the latitudinal distance covered are Qatar Airways flights connecting Auckland, New Zealand to Doha, Qatar with a distance of about 14,530 kilometers over about 18 hours.
Basing on the ground distance, India's Air flights from Delhi to San Francisco can pass over the Pacific Ocean, a distance of 15,000 kilometers, instead of the North Pole, a distance of about 12,390 kilometers. The Cathay Pacific flights join Hong Kong to New York City-JFK with a length of 15,000 kilometers over the ground instead of 12,984 kilometers for the latitudinal distance.
The definite distance traveled by planes through these routes can be greater than the latitudinal distance because of an attempt to avoid bad weather conditions, detouring closed airspace or trying to divert around zones with clashes.
Direct Flights
The most extended direct flights between the origin airport and the final airport have a point of stop. The segments use the same airplane and have the same trip number. Some of these longest direct flights include Air New Zealand Airline that connects London-Heathrow to Auckland with a stop in Los Angeles, Air China from Beijing to Sao Paulo with a stop in Madrid, British Airways and Qantas Airways from Sydney to London-Heathrow with immediate sops in Singapore and Dubai respectively, and French Bee Airways from Singapore to Houston with a stop in Manchester, United Kingdom, among other flights.

Discontinued Flights
Singapore Airlines from Newark to Singapore is one the non-stop flight that was stopped in November 2013. Another one is Thai Airways International, which runs flights from New York City-JFK to Bangkok, Thailand have also been discontinued. Other airlines are the South African Airways joining Johannesburg to Washington, D.C and United Airlines connecting New York City to Hong Kong in the midlist of others.