The World's Busiest Pedestrian Crossing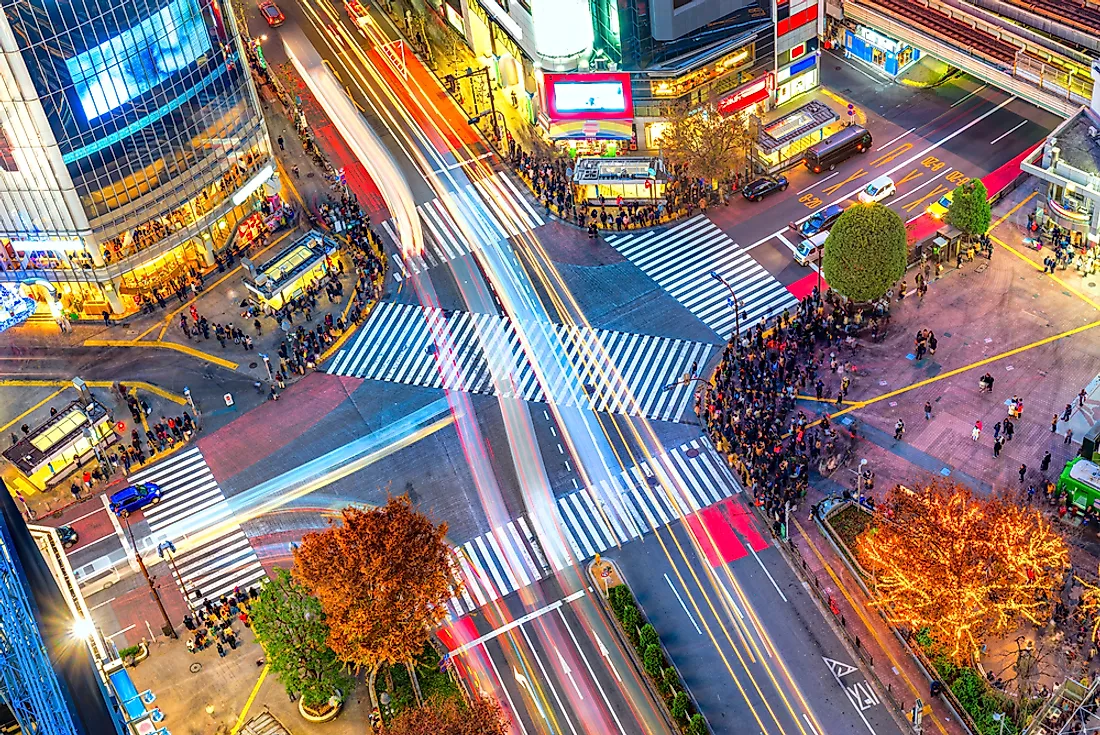 The Tokyo urban area is home to over 38 million people, more than the population of several countries around the world. Tokyo is home to the Shibuya Crossing, which is the busiest pedestrian crossing in the world. At Shibuya Crossing, approximately 2,500 pedestrians cross at a time, coming from all directions at once. In fact, during rush hours, which is usually morning and evening, pedestrians crossing could fill a stadium with all the people crossing. How a large number of people can manage to dodge each other is an artform.
Where is Shibuya Crossing?
Shibuya crossing is located in Shibuya, a special ward in Tokyo. The pedestrian crossing is at the front of Shibuya Station. The crossing stops cars in all direction to allow the pedestrians to cross. It is a diagonal crossing or "scramble," meaning that the lights at all the intersection turn red at the same time and all the passengers cross from all direction. However, despite the movement from all direction by the enormous number of people, the movement is so smooth that people almost never jostle or bump into each other.
Hachiko Statue
Anyone using the Shibuya crossing for the first time will not fail to notice the statue of Hachiko. Hachiko was an Akita dog that faithfully met its owner at the Shibuya station every day as he returned from work. Sadly, the owner suddenly died in 1925. However, Hachiko continued to wait for its master every day until it died several years later. The statue of the dog was erected at the crossing in its honor for unflinching loyalty.
Why is Shibuya So Busy?
There are several reasons that make Shibuya Crossing the busiest pedestrian crossing in the world. Workplace and shopping contribute to a large number of people using the crossing. However, the main reason is that of its close proximity to the Shibuya Station, the third busiest transportation hub in Tokyo. The station is the beginning and end of two subways. Bullet trains can also access the station, making it a major hub. The station handles approximately 2 million people daily.
Where to View the Pedestrian Crossing From
The Shibuya can be viewed from above the Starbucks at the QFRONT building located on the northern side of the crossing. The second-floor seating area provides a perfect view of the crossing through the full-length windows. The spot is so popular that it is always full from dawn to dusk. The perfect time to enjoy the view is in the evening when the intersection is crowded and the surrounding buildings illuminated against the night sky.