The state of Utah is located in the western United States. It was registered as the 45th state of the US in 1896. This state's capital city is Salt Lake City, which is also the largest city in this state. The sego lily is Utah's official state flower; it was designated as the official Utah flower in 1911. The sego lily is a bulbous perennial plant. The primary reason for selecting this flower as the official flower symbol is the flower's beauty and its historical significance.
Historical Significance of Sego Lily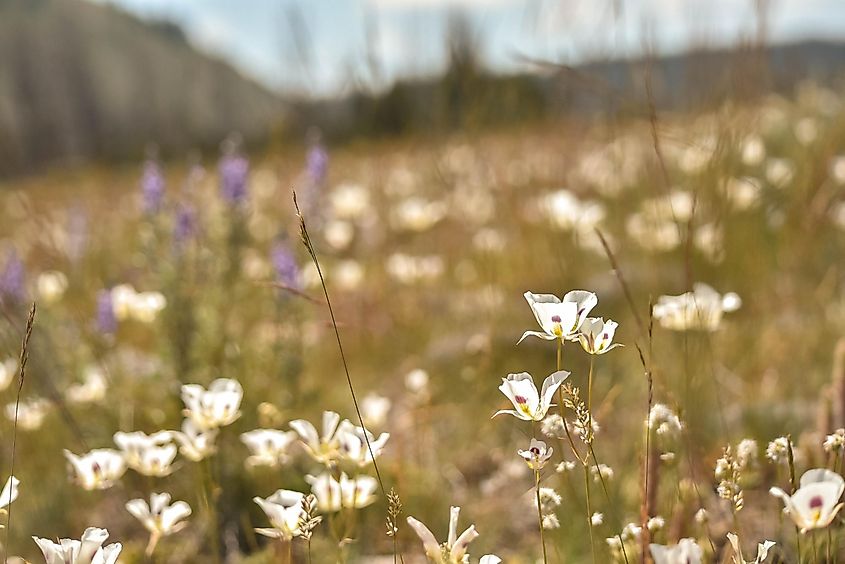 Regarding historical significance, between 1840 and 1851, there was a severe food crisis in the State of Utah; this was due to the massive invasion of crickets. During this time, most families in this state were put on rations. Therefore, families had to look for alternative means of getting food. During this time, parts of the sego lily were eaten. 
From this history, the plant became the most favorable flower among Utahns. After conducting a census on the children's schools of this state, it was proven that the flower is the most popular in Utah, and thus its approval by Utah's legislative body. The sego lily is native to numerous western states of the US; the most common ones include South Dakota, Nebraska, Arizona, New Mexico, Montana, and Utah. The plant is grown throughout the state of Utah. However, it is more prominent in the Sagebrush valleys and foothills, such as those located in the Great Britain basin. Despite being grown throughout Utah, the plant is rarely found in the home gardens of Salt Lake, Provo, and West Valley City.
Features
The flower is observed to blossom in early summer; it is characterized by its white, yellow, or lilac flowers. The plant does well in the sage rangelands and the open grass areas located in Utah's Great Basin. It can grow to a maximum height of 45 centimeters. Sego lily consists of a maximum of four flowers, each flower having three white petals. The plant is usually grown as an ornamental plant; it has been classified under the Calochortus genus. It thrives typically well in dry places and on the hillsides of around 5,000-8,000 feet in altitude. It produces tulip-like flowers that appear in various colors. Its height of growth is about three inches, and its flowers grow on a single stem. It also consists of grass-like foliage. The petals are generally decorated with purple or red crescents; the flower base is yellow, giving this plant a magnificent look. The conditions for sego lily's growth must be hot and dry.