What Is The State Flower Of New Hampshire?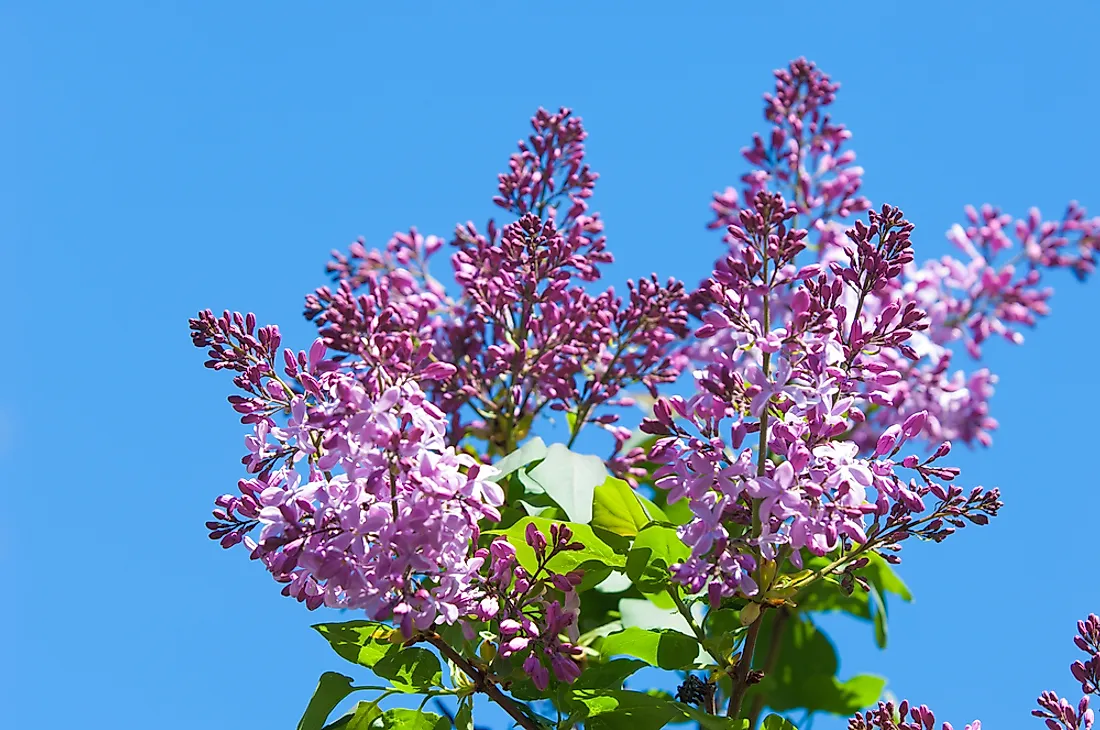 The purple lilac is the official state flower of New Hampshire. It was designated the official status on May 28, 1919. Other flowers that contested for the status includes the apple blossom, wood lily, goldenrod, wild pasture rose, buttercup, purple aster, and the evening primrose. The pink lady's slipper is the state wildflower. The purple lilac was awarded the status because it symbolizes the endurance and determination of the Granite State. The lilac was imported from England in 1950 and planted at the residence of Governor Benning Wentworth in Portsmouth. It soon spread into botanical gardens before it was planted in the flower yards of Thomas Jefferson and George Washington. The purple lilac is bushy and can grow for hundreds of years. There are more than 1,000 varieties of the lilac that grow in different colors especially pink and white. In addition to being the state flower of New Hampshire, it is also the official state bush of New York State.
Characteristics Of The Flower
The purple lilac is native to the state of New Hampshire. It is a sturdy and robust flower that grows in moist, wooded, and wet areas especially in acidic soils of pine forests. It is cherished in the state and across the globe by gardeners for its splendor and charming fragrance. The lilac flower has one of the strongest and popular fragrance emitted by a plant. The deciduous shrub can be found growing in open fields and along park trails of Dover and the riverbeds of Franklin. The lavender or purple flowers grow in busting clusters. During fall the flowers turn green or yellow. The lilac can survive extreme winter conditions of up to -35 degrees Celsius. When the plant matures, a new shoot develops from the root. The purple lilac grows to between 10 and 12 inches in height.
Identifying The Purple Lilac
The leaves of the purple lilac are opposite, broadly ovate, and simple. They grow to between 2 and 4 inches long and 1 1/2 to 3 inches wide. The leaves' color vary from bluish-green to dark green.
The flowers grow in terminal clusters with a height of between 4 and 7 inches. They can either be pink, white, or light purple. The flowers are incredibly fragrant.
The fruits are 1/2 inch long, dry, and Brown capsules.
The twigs are stout, ridged or angled, glabrous, lustrous brown, crescent-shaped, leaf scars raised, and with numerous raised lenticels. They have large green buds that turn purple during the winter.
The bark is smooth but turns shreddy when the plant gets older.