What is the Oldest Amusement Park in the World?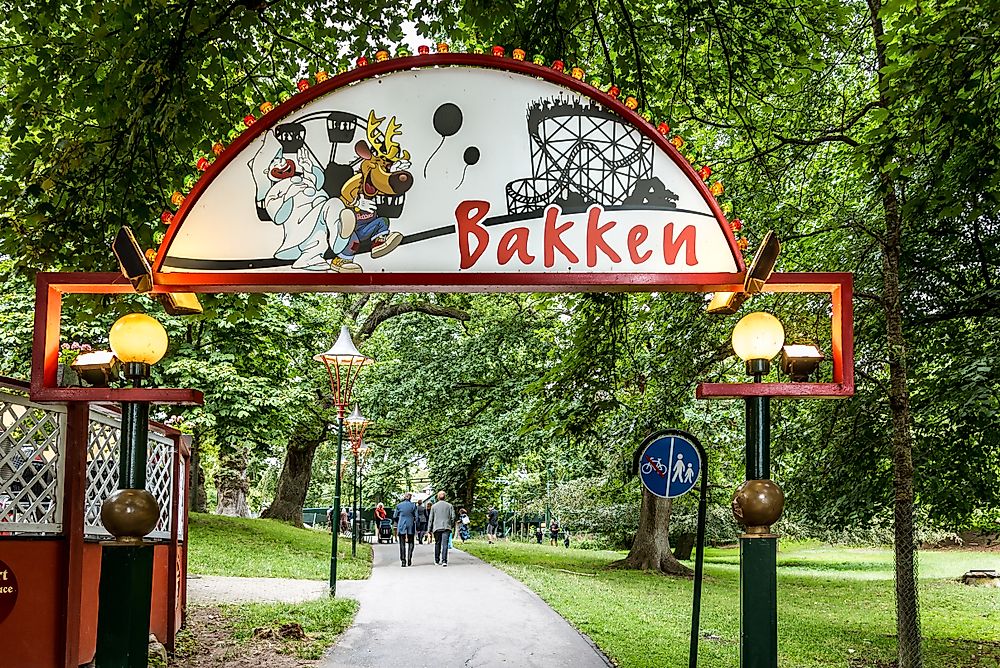 Dyrehavsbakken, which is also called "The Deer Pasture's Hill," "Bakken," or simply "The Hill," is the oldest amusement park in the world. The park is located in Klampenborg (Gentofte municipality) in Denmark some 6.2 miles north of Copenhagen. Having opened in 1583 (436 years ago), the park is the second most popular in Denmark with the annual visitors numbering between 2.5 and 2.7 million. Unlike other parks, admission to the park is free although attractions within require money. The park has an area of about 75,000 m2 and 33 attractions. Bakken is open every day from the end of March to until the end of August.
History
The history of Dyrehavsbakken began when a man named Kirsten Piil found a natural spring in the present-day Jægersborg Dyrehave or Dyrehaven, which is a short distance from Copenhagen. People were attracted to the spring because of the good water quality compared to other places at the time. Most people believed that the water had restorative properties, which is why Piil's discovery grew so much in popularity. Large crowds eventually attracted hawkers and entertainers, which laid the groundwork for the park as it is today. Over the years, the entertainment options have been steadily increasing and getting better. For example, in 1866, cabarets joined while the 20th century saw the introduction of automated rides and other things.
Attractions in the Park
The park includes a variety of choices although rides are among the most popular forms of attraction. Bakken has six rollercoasters with the most popular one being Rutschebanen, which translates to "The Roller Coaster." The Rutschebanen is a wooden rollercoaster, which has been in operation since 1932. Other roller coasters include Mariehønen (Ladybird), De Vilde Mus (The Wild Mice), and Mine Train Ulven (The Wolf).
Bakken also contains other options to cater to visitors who want other options aside from rides. For example, there are seven gaming halls, slot machines, and other attractions. In addition, there is a park mascot known as Pjerrot the clown who offers entertainment to kids every day. Other options include the Bakkens Hvile music hall, several restaurants containing a diverse range of meals, and bars and lounges.