What is the Currency of the Comoros?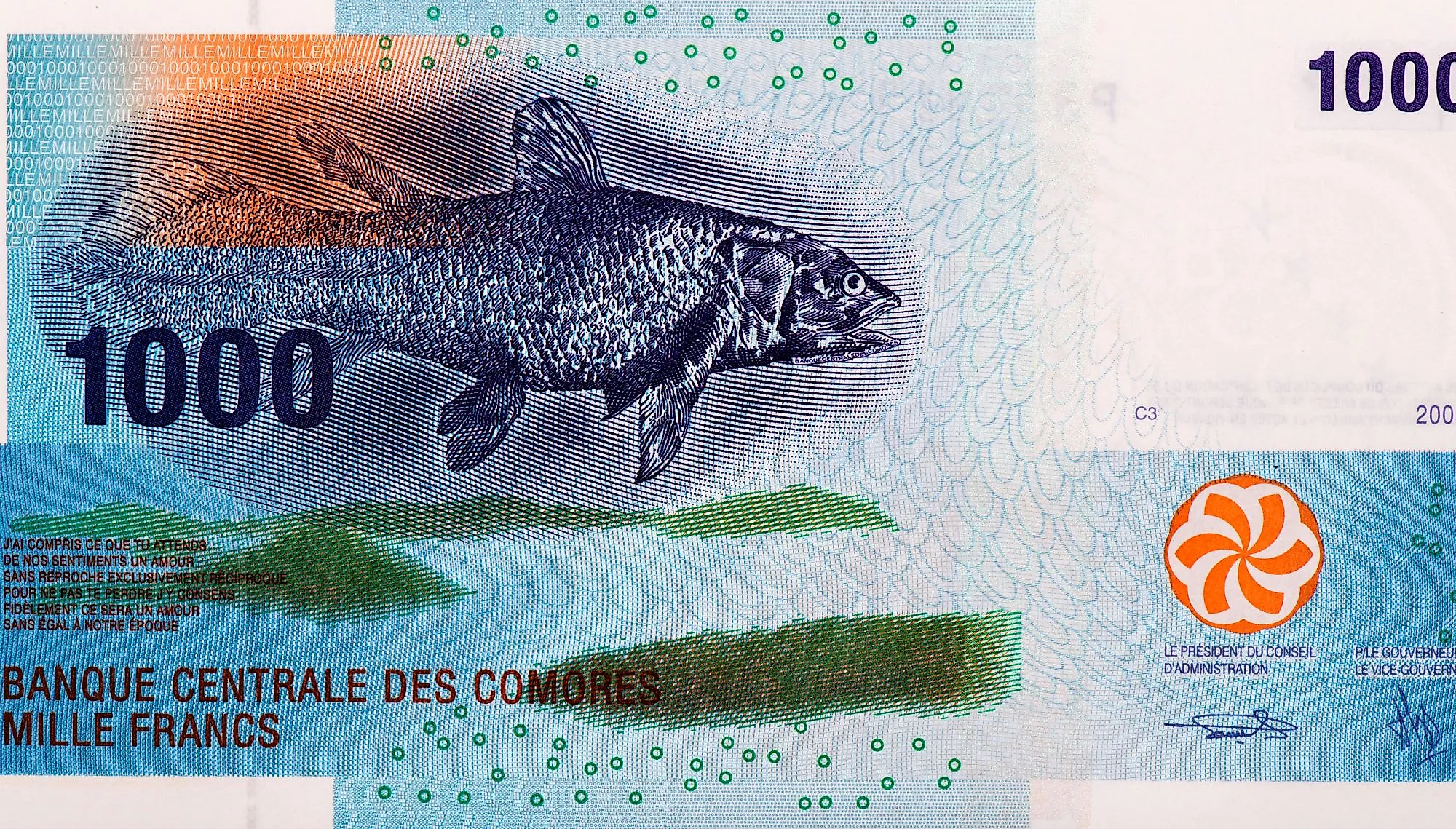 What is the Currency of Comoros?
The Comorian franc became the official currency of Comoros when it replaced the franc of France in the year 1886. Although it has never been produced, the smallest division ever is technically 100 centimes.
Comorian Coins
The issuance of the Ngazidja of bronze 10 and five centimes and 5 francs of silver was first done by Bambao's Sultan Ali in the year 1890. The production took place in Paris using the same features as the French coins.
In 1964, the introduction of coins to be used by the Comoros replaced the Madagascar coins. Different denominations in use were aluminum-bronze 20 and 10 franc coins and 5, 2, and 1-franc. Another type of coin, nickel 50, got introduced in 1975 and after that, the 100 francs' nickel in 1977, nickel 25 francs and nickel-plated- steel in 1981 and 1990 followed respectively. From 1975, Comorian francs had been in circulation.
Banknotes
It was in 1920 when the first Comorian money in paper form was produced. One franc and 50 centimes circulated. The banknotes continued to flow as it was provided by Banque de Madagascar et des Comores until 1962 when the word "COMORES" began to be inscribed on the notes. The 5,000, 1,000, and 500 francs replaced the banknotes bearing" COMORES" the year 1976. The issuance of paper money became the responsibility of Central Bank from 1984.
Banque de France prints the Comorian banknotes at a paper mill in the Vic-le-Comte. The current notes (10000, 5000, 2000,1000 and 500 francs) have increased their security properties in recent years in order to deter fake duplication