What is the Cotonou Agreement?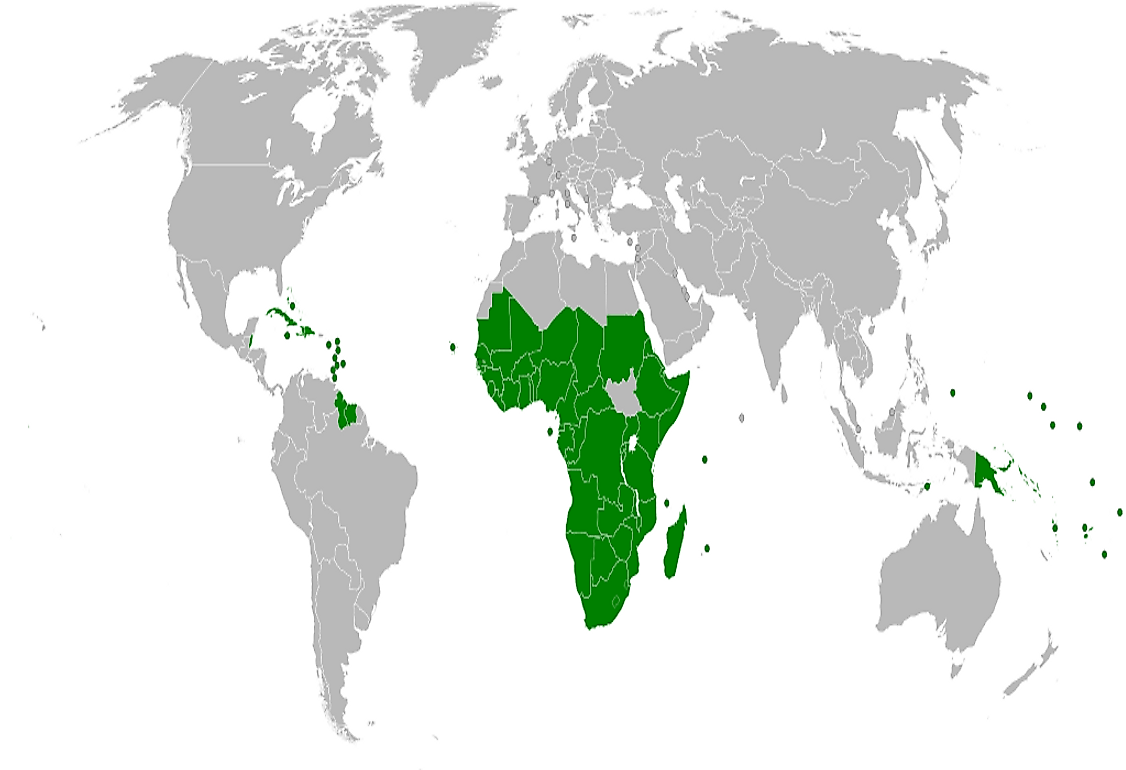 What Is The Cotonou Agreement?
Cotonou Partnership Agreement (CPA) is a comprehensive partnership treaty signed between the fifteen European Union (EU) member states and seventy-eight African, Caribbean and Pacific (ACP) countries on June 23, 2000, in Cotonou Benin for the period 2000 to 2020. It was first enforced in 2003 and revised in 2005 and March 2010. The CPA aims at poverty reduction and eventual eradication for sustainable development.
Background
ACP and EU cooperation was guided by the Lome Conventions of 1975 prior to the year 2000. The decision to re-strategize these relations was because of significant advancements in global socio-economic and political relations. The 2010 revision of the ACP considered emerging global challenges. Unique in this includes the growing importance of regional integration in tackling cross-border challenges, the need to meet the Millennium Development Goals (MDGs), climate change, and stability. Other aims were the inclusion of other non-state actors such as civil society organizations, aid effectiveness, cooperation in peace initiatives and reaffirming the role of Economic Partnership Agreements (EPA) in boosting development.
Thematic Areas
The CPA establishes north-south cooperation on three pillars: Development Cooperation, Political Cooperation, and Economic and Trade Cooperation. The guiding principles provide equal partnership and provision for ACP countries to own their own development strategies, participation of additional non-state actors, continuous dialogue and mutual responsibility on fundamental and universal issues such as human rights and differentiation and regionalization based on a partners' level of development, performance, economic needs, and development strategy.
Political Benefits
The agreement gives ACP state members a chance to address and learn from past political challenges. Political dialogue for a strong ACP-EU cooperation is a key element in the agreement and touches on issues previously not considered in development cooperation. These include migration, arms trade, and peace and security. Also included is "good governance" as an essential section which, if violated, may lead to partial or complete suspension of cooperation between the country in violation and EU. Under the agreement, both state and non-state actors are encouraged to engage in honest, balanced political dialogues to promote a democratic culture, good governance, equitable resource distribution, dignity and freedoms, security, stability and the rule of law. The agreement emphasizes respect of human rights and freedoms. International institutions such as the African Union and the International Criminal Court are mandated provide conflict resolution and accountability services in times of significant challenges and conflicts. Such challenges range from trade disputes to crimes against humanity.
Development Cooperation Benefits
The CPA abolishes aid entitlements and introduces performance-based aid. This means more money can be given to countries that are accountable to their donors and beneficiaries. Aid can be reduced or withdrawn if not managed properly. The EU may channel more incentive amounts to countries that improve on good governance and democracy. The agreement established an emergency fund pool to be used in times of humanitarian response. All state partners in ACP and EU are given equal treatment. ACP countries are now free to determine their development strategies with the support of non-state actors, and steadily be integrated into the world economy. The more vulnerable Least Developed, Land Locked, and Island (LDLICS) the ACP States can take advantage of opportunities offered in the agreement to accelerate their development.According to the CPA, global challenges of promoting universal human rights, equality, migration, climate change, culture and heritage, terrorism, piracy, arms proliferation, and international organized crime such as trafficking, are addressed jointly through comprehensive and integrated local and international policies to promote sustainable development, peace, security, and prosperity. Fair treatment of other nationals legally living in any country's territory is assured in the agreement. Foreigners are granted rights and obligations like the ones enjoyed by citizens. They should not be discriminated socially, economically or politically.
Benefits In Economic And Trade Cooperation
Under the CPA, the EU abolished the non-reciprocal trade approach to ACP countries. EPAs (also known as Free Trade Agreements) are fronted to enable individual countries, and regional bodies enter a restrictions free market system. The CPA leaves it upon ACP countries to decide the level and procedures of trade negotiations, considering their regional integration process. The ACP countries are encouraged to negotiate collectively as a region, through bilateral negotiations between countries are also allowed. EPAs also consider partner development level, needs, performance and development strategy. The LDLIS are given more special treatment and favorable terms that they are comfortable with.Finally, EPAs offer individual countries chance to improve its relations with the EU and a chance to access international markets.