World Facts
What Is the Capital of North Carolina?
The capital city of North Carolina is Raleigh.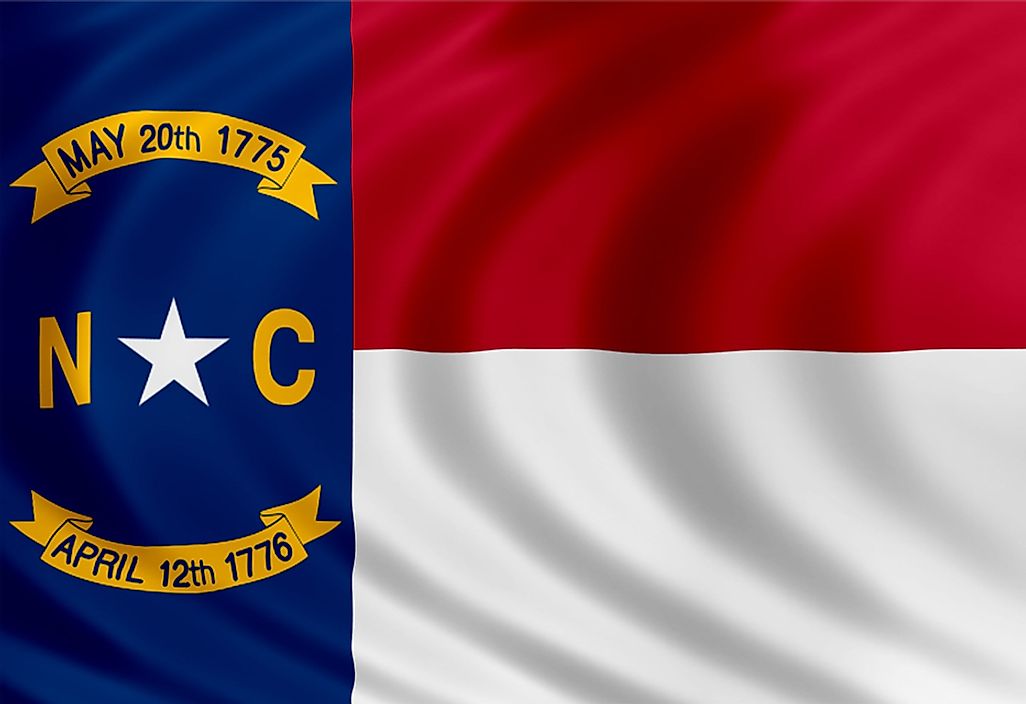 Raleigh is the state capital of North Carolina and is also the administrative capital of Wake County. Raleigh covers an area of 144.8 square miles and has a population of over 450,000 residents, making it the second largest city in North Carolina. Despite being the administrative capital of Wake County, a small part of Raleigh's territory lies in a different county, Durham County. Raleigh is one of the fastest growing in the United States, and in 2015 the city was named by Forbes as "the best place for businesses and careers."
When Did Raleigh Become Capital?
Bath was the first capital of North Carolina, from 1705 until 1722, and was also the colony's oldest town. Edenton was later picked as North Carolina's capital, from 1722 until 1743, when the seat of government was transferred to New Bern, which was then the largest city in North Carolina. During the American Revolution of the mid-18th century, British troops sieged New Bern, which prompted American authorities to select a new, safer located in which to establish a new capital. Raleigh fit that description, and was chosen in 1788 for its central positioning in North Carolina. The site had no prior settlement, making Raleigh one the few US cities to be established specifically as a capital. The city was named after Sir Walter Raleigh, who founded the lost Roanoke Colony in North Carolina.
Demographics of Raleigh
Raleigh's population has grown from the 669 persons recorded in the 1800 census to over 400,000. The city has a population density of 2,800 persons per square mile. Records from the most recent census show that 57.5% of the population is Caucasian, while 29.3% of Raleigh's population is described as African American. Native Hawaiians are the smallest race in Raleigh, accounting for less than 0.1% of the city's population. Raleigh's population is relatively young, where 36.8% of the population is below the age of 24 years. Statistics from 2000 show that the median annual income per household in Raleigh was $46,612, and 11.5% of Raleigh residents live below the poverty line.
Economy of Raleigh
Raleigh has a bustling service industry, which is one of its most significant economic contributors. The finance and banking industry is another important sector of Raleigh's economy. North Carolina's Research Triangle, a large research complex is located in the city, is one of the largest research institutions in the United States. The research complex was established in 1959 and immediately impacted the economy of the city, as it quickly became one of the most important sources of employment for local residents. The biotech and pharmaceutical industries are also vital economics pillar in Raleigh. Several major companies in these economic sectors have headquarters in Raleigh, including Golden Corral, Waste Industries, Martin Marietta Materials, and Red Hat.
Education System in Raleigh
Raleigh was named by Time in 2011 as the third most educated city in the country, which is a testament to the city's excellent education system. Several world-class institutions of high learning have campuses in Raleigh, including Wake Technical Community College, Duke University, Shaw University, and North Carolina State University.
What is the Capital of North Carolina?
The capital city of North Carolina is Raleigh.
About the Author
Benjamin Elisha Sawe holds a Bachelor of Arts in Economics and Statistics and an MBA in Strategic Management. He is a frequent World Atlas contributor. 
This page was last updated on August 8, 2017.
Citations
Your MLA Citation
Your APA Citation
Your Chicago Citation
Your Harvard Citation
Remember to italicize the title of this article in your Harvard citation.