What Is the Capital of East Timor?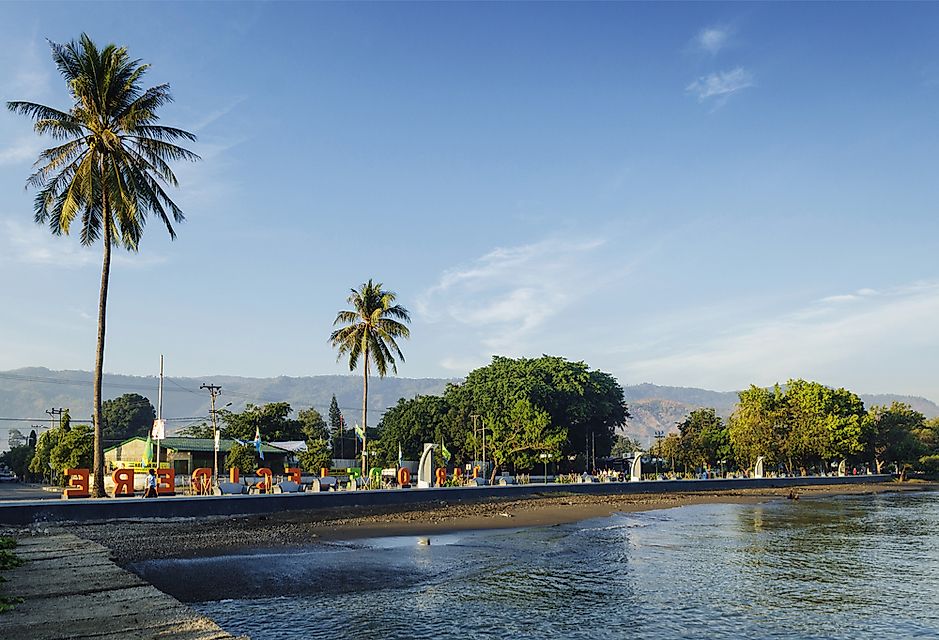 The Southeast Asian nation of East Timor is located on the island of Timor in the Pacific Ocean. The country has a total area of 15,410 square km, which includes its territory on the island of Timor as well as a series of smaller islands, and had a population of 1,167,242 in 2015. Mount Tatamailau, which reaches a height of 2,963 m, is the highest point in the mountainous nation.
What Is the Capital of East Timor and Where Is it Located?
Dili is the capital and seat of the national government of East Timor. The city is located on the northern coast of the island of Timor. Dili encompasses an area of 48.268 square km, and had a population of 222,323 in 2015, which results in a population density of 4,600 persons per square km. The elevation of Dili ranges from sea-level to 36 ft, and the city experiences a tropical wet and dry climate.
History of the Capital City of East Timor
Portuguese explorers settled in Dili in about 1520. They established colonial rule in Timor and declared Dili as capital of the colony in 1769. In 1864, the settlement was designated as a city. Although the Portuguese remained largely neutral during World War I, Allied forces sent troops to Timor in 1941 to protect against a Japanese invasion. However, despite the strong defense by the Allied forces, Japan managed to invade and occupy Dili on February 19, 1942. The city remained under Japanese occupation until the end of World War II, when Portugal regained control of Dili and the rest of Timor on September 26, 1945. Thirty years later, on November 28, 1975, an independent nation of East Timor emerged, but only briefly. Just 9 days later, Indonesian forces captured Dili and the rest of the island. A guerrilla war ensued, which continued for more than two decades. This period marked one of the darkest periods in Dili's history. The Dili Massacre and other massacres claimed the lives of thousands of innocent civilians and independence activists in the region. Finally, with international support and under UN supervision, an independent, democratic nation of East Timor emerged in 2002.
Current Role of the Capital of East Timor
Dili is not only the political capital of East Timor, but also the nation's center of commercial activities. It is the busiest port in East Timor. The city has several buildings from the colonial era that house important national government offices. The city has many landmarks, monuments and churches, the most important of which is the Cristo Rei of Dili, an 88.6 ft tall statue of Jesus.