What Is the Capital of Brunei?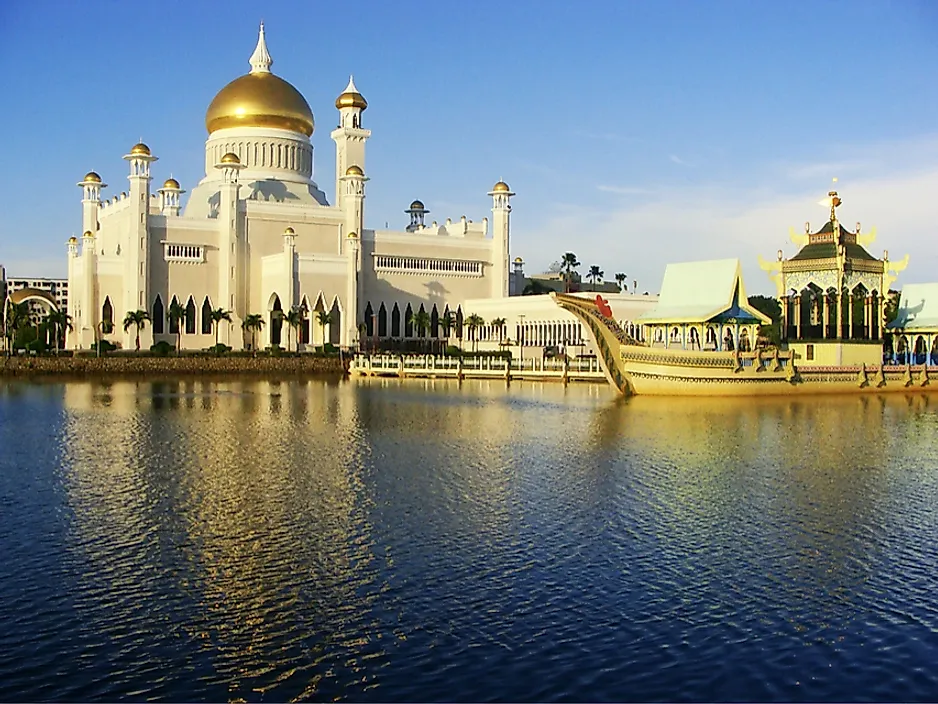 Brunei is a country located in Southeast Asia on the island of Borneo. The nation occupies an area of 5,765 square km, which accounts for only about 1% of the total area of Borneo. Brunei lies on the northern coast of Borneo, and is surrounded on all sides by Sarawakm (a Malaysian state), with the exception of a coastline along the South China Sea. The country had a population of 423,196 in 2016.
What Is the Capital of Brunei and Where Is it Located?
The most populous city of Brunei and the sovereign nation's capital city is Bandar Seri Begawan. The city is located on the northern bank of the Brunei River and encompasses an area of 100.36 square km. The population of the city is approximately 100,700, while the metropolitan area has a population of approximately 279,924 people. The population density of Bandar Seri Begawan is 1,395 people per square km. The city experiences a tropical rainforest climate.
History of the Capital City of Brunei
Humans have lived in the area occupied by Brunei since the 6th and 7th centuries. Some of the earliest settlements in the area now defined as Bandar Seri Begawan were Malay fishing ports and trading hubs. Later, during the rule of the Bruneian Empire (15th to 17th centuries), the settlement in the area of the modern-day capital of Brunei flourished, and replaced Kampong Ayer as the empire's administrative center. However, as the empire lost power and the Europeans established settlements in the 18th century, the city's population began to decline. Brunei became a British protectorate between 1888 and 1984, and it was not until the beginning of the 20th century that development and investment in Bandar Seri Begawan started again. In 1920, the city was declared as the capital of Brunei. During World War II, much of the city's infrastructure was damaged by Japanese forces and the city's economy suffered significantly. However, Bandar Seri Begawan began to flourish again after the war ended. The establishment of a highly profitable oil and gas industry in Brunei has played an important role in strengthening the economy of the city, and Brunei overall.
Current Role of the Capital of Brunei
As the capital city of Brunei, Bandar Seri Begawan is home to important government buildings, official residences, and ministries of the national government. The world's largest residential palace, Istana Nurul Iman, is located here. Two offices for the nation's prime minister, as well as embassies or consulates of foreign nations are also based in the city. Timber, handicrafts, textiles, and furniture are some of the products that are manufactured in the factories located in Bandar Seri Begawan. The city is also home to educational institutions of all levels. Historical monuments like mosques, mausoleums, and a palace are popular tourist attractions. Bandar Seri Begawan also has several shopping destinations, museums, parks, and other recreational areas.