What Is The Capital Of Botswana?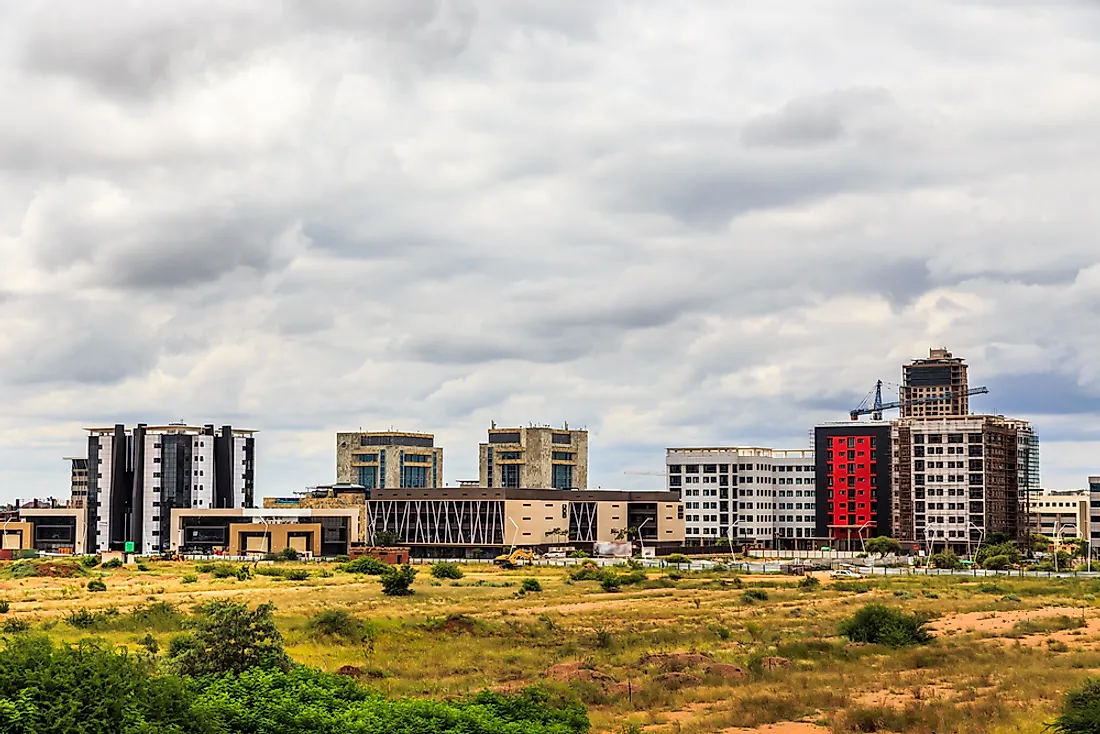 Where Is Botswana?
Botswana is a topographically flat country located in Southern Africa. The country is landlocked and shares its borders with Zimbabwe, Zambia, Namibia, and South Africa. Nearly 70% of the nation's land area is part of the Kalahari Desert. Vehicular traffic in Bostwana drives on the left.
What Is The Capital Of Botswana And Where Is It Located?
The city of Gaborone serves as the seat of government of Botswana. The city is located about 15 km from Botswana's border with South Africa in southeastern Botswana. The city is based near the confluence of two rivers and between the Oodi and Kgale Hills. A hot semi-arid climate prevails in the city. In an area of 169 square km, Gaborone hosts a population of 231,626 (2011).
History Of The Capital City Of Botswana
The area now occupied by the modern-day city of Gaborone was inhabited by humans for centuries. In 1880, the Tlokwa immigrated to the area from Magaliesberg and established a settlement here named Moshaweng. Later, the early settlers from Europe named the settlement as "Gaberones" after the name of a native chief named Chief Gaborone. In 1890, the decision to build a colonial fort in the area was taken. Over the years, the settlement grew to become a city and in 1965, it became the capital of the Bechuanaland Protectorate. In 1969, the name was slightly modified from Gaberones to Gaborone. Following Botswana's independence, Gaborone became the seat of the government in the country.
Present-Day Role Of The Capital Of Botswana
Gaborone is Botswana's seat of government and hence, houses most of the government buildings of the nation like the National Assembly, the Ministry of Health, the Ntlo ya Dikgosi, and others. The city is also the economic hub of the nation and houses the headquarters of several financial institutions of the country like the Botswana Stock Exchange. Many international companies have set up their offices in the city. The city's population is 231,626 (2011) and nearly half of the nation's population live in and within 100 km of Gaborone.