What Is Electronica Music?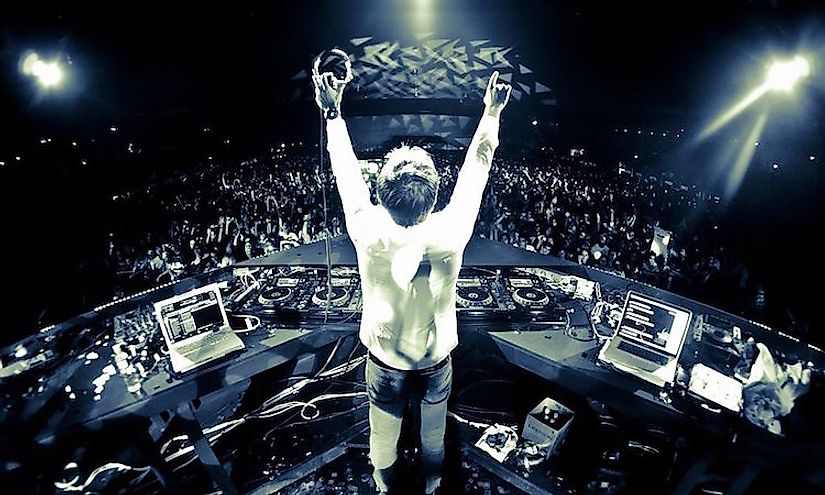 Electronica is a type of music that is produced using electrical instruments such as synthesizers, electronic percussion and samples of recorded music or sound. Electronica is a broad term that encompasses subgenres such as downtempo, intelligent dance music, electronic dance music, techno, house, drum and bass, trance among others. This music is mainly developed for dancing and concentrated listening purposes. With advancements in technology related to music, electronica has evolved into the popular genre in the late 20th century. Instruments typically employed in electronica include synthesizers, drum machines, sequencers, keyboards, and samplers.
5. Overview and Characteristics -
Electronica depends mainly on electrical equipment to produce sounds and effects to a piece of music. Such functions that are associated with electronica include; use of large ranges of frequencies, tones, and pitch, a tempo of 140 beats per minute, use of high hats and cymbals, a kick and snare pattern is added, modulated bass lines, sound effects and a bass drop for effects.
4. Origins -
Electronica music began in the 1960s but was popularized in the late 1970s and early 1980s. Before its popularity, musicians experimented with various instruments leading to the creation of sounds that would become popular genres later on. The most significant influence to the popularization of this music was the Kraftwerk Band from West Germany who introduced electronic sounds to a wider audience. The band worked with other bands such as Deep Purple producing new sounds with the Moog synthesizer and vocoder. Soon other artists including Giorgia Moroder and Daft Punk followed the trend leading to the emergence of and growth of disco music. In the 1970s, this music borrowed structures of already existing pop and rock genres. However, other independent genres of electronica emerged through the 80s and 90s. The 1990s marked a period of growth of electronic genres into massive styles.
3. Spread and Development -
The spread of electronica music began in the 70s where it was played in clubs. Other styles of the music became popular in the 80s and 90s with high rankings on their popularity in Germany and the UK. In the US electronica became popular after Madonna's Ray of Light which was released after the success of big-beat sounds by The Chemical Brothers and The Prodigy of the UK. This saw the music become a mainstream culture throughout the 90s and later developed into electronic dance music which remains popular to date. The production of electronica music started being done on higher budgets with increased technical quality and more layers compared to existing dance music. The use of electronica as background music in television commercials served to make more famous and created more interest in the same.
2. Notable Practitioners -
Electronica's most famous artists include Daft Punk, The Prodigy, Chemical Brothers, Fatboy Slim, The Crystal Method, Moby, Deadmau5, Skrillex and Flux Pavilion. These are the artist who contributred immensely and helped to popularize the music.
1. Greater Significance and Legacy -
The most notable thing about electronica is that it has made it possible for artists to produce songs more cheaply and conveniently and create orchestras without having to employ a large crew to handle instruments. Availability of music production software eliminates the expenses of having to acquire expensive equipment to record songs.