What Does an Urban Planner Do?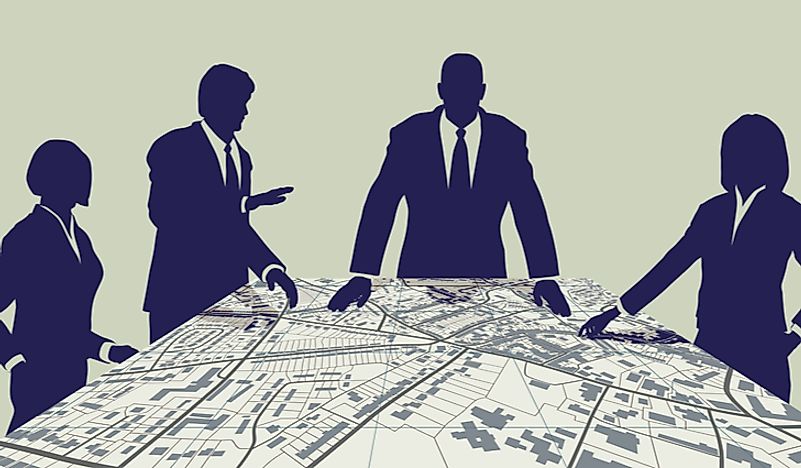 An urban planner develops strategies for the use of land to accommodate growth, create communities, and revitalize facilities in cities, towns, and other urban environments. The roles of urban planners vary, but their main objective is to develop urban environments into functional, thriving societies that accommodate population growth and offer a pleasant place to work and live.
Urban planning may sound easy on paper, but it is more complicated than just deciding which structure to build where. Urban planners require a strong knowledge of codes and regulations to meet legal obligations. Since they focus on diverse areas, they may have different titles such as regional planner, town planner, city planner, long-range planner, environmental planner, infrastructure planer, transportation planner, or urban designer.
What do Urban Planners do?
Urban planners identify the short and long-term needs of a community and develop plans to create, grow, and revitalize the area. For example, they examine the plans for proposed facilities such as hospitals, schools, malls, and recreation facilities to ensure that they conform to the requirements of the changing population. As urban environments grow, planners help communities manage their social, economic, and environmental issues to attract investors. Whether a planner works on broad community-wide plans or focuses on a specific field, the ultimate goal of all planners is to promote efficient use of community land and resources for recreational, commercial, and residential purposes. Before local authorities clear a project, urban planners work with community members, public officials, and other groups of interest to identify community goals and issues that may arise from the project.
Where do Urban Planners Work?
Urban planners work for the various levels of government, non-profit organizations, real estate developers, and consultancy firms. They are found in urban environments, especially in towns and cities that are experiencing a boom in the real estate sector. Planners cooperate in their work and collaborate with public officials, architects, developers, and engineers to establish the suitability of the project. Urban planning can be stressful at times because a planner must balance negotiating deals and conflicting interests. They are always under pressure from the public, real estate developers, and politicians, to recommend favorable plans against tight deadlines. They must inspect development sites and therefore spend much of their time in the field. They work during the regular business hours but may be required to long overtime to attend meetings with neighborhood groups or planning commissions.
How to Become an Urban Planner
An aspiring urban planner requires a lot of education in the field before landing a job. Most junior or assistant urban planners have a bachelor's degree, but senior planners hold master's degrees. An undergraduate in a related field such as environmental design, political science, or economics might be admitted to a master's degree program in urban planning. Work experience is important, especially for urban planners in large cities what projects are likely to cause friction among investors, residents, politicians, and the government.