Economics
What Are The Biggest Industries In Serbia?
The motor vehicle industry is an important industry in Serbia.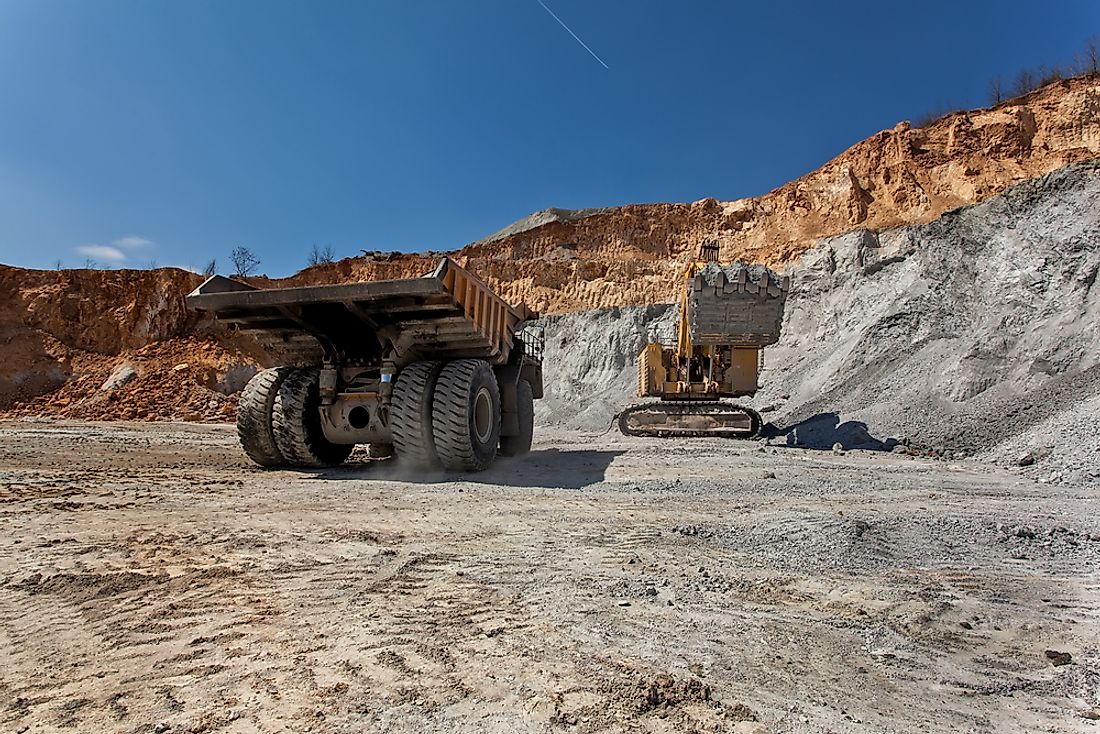 The Republic of Serbia is a country found in the Balkans. Its capital city is Belgrade. The economy of Serbia consists of two main sectors namely the services sector, industrial sector, and the agricultural sector. The services sector consists of 60.8% of the GDP, 31.3% of the GDP, and 7.9% of the GDP. These sectors have given rise to the four biggest industries in Serbia namely agriculture, manufacturing, mining, and construction industries.
Agriculture
The agricultural industry performs well in Serbia due to its favorable weather conditions. Approximately five million hectares of land in the country is available for agriculture. Out of the land used for agriculture, 3.3 million hectares is arable land. Agricultural exports contribute one-fifth of all Serbia's sales on the world markets. The country is among the largest provider of fruits to the European Union Market with Germany and France constituting the larger portion of the markets. In 2016, food and agricultural products exports were worth USD 3.2 billion. Agricultural production is apportioned between crop cultivation and livestock (and poultry) at a ratio of 70% and 30% respectively. Animal products that are exported include pork meat, dairy, poultry, and beef.
Manufacturing Industries
In 2008, the manufacturing industry contributed to about one-quarter of Serbia's GDP. The industry is dominated by mining, food processing, automotive, base metals, pharmaceuticals chemicals, textiles, and chemicals. The pharmaceutical industry in Serbia was valued at 1.17 billion in 2008 which made it rank among the 20 key markets in Central and Eastern Europe. The country is also popular for its manufacture of the famous Tesla smartphones.
Serbia's automotive industry is a significant part of the country's economy. The sector is dominated by German industries. It accounts for 10% of Serbia's exports as well as 14% of the foreign investments in Serbia. The automotive industry provides employment for over 40,000 people. Fiat Chrysler Automobile is the largest investor in Serbia's automotive industry. The company produces slightly above 100,000 vehicles per year which are mostly exported to the United States, former Yugoslavia and Russia, and European Union Markets. Russia imports 31% of Serbia's automotive products.
Mining Industry
Serbia is rich in mineral resources such as coal and gold. Since mining is a capital-intensive venture, the country has opened its doors to foreign investors. Many foreign companies engaged in mining come from Canada and the USA. There are also over 100 exploration fields in Serbia with the foreign companies investing USD10-100 million every year for geological exploration. Serbia is the 18th largest producer of coal in the world with mining deposits located in Kolubara and Kostolac basins. It is also the 23rd largest producer of copper which is dominated by RTB Bor Mining Company. Gold extraction mines are located in eastern Serbia in areas such as Bor, Raska, Majdanpek, Negotin, Zajecar, Medvedja. Serbia is believed to own mineral resources worth USD 263 billion. However, only USD 3.7 billion is mined
Machine And Construction Industry
The machine and construction industry is principally located in the country's capital. This sector has grown rapidly due to the modernization of Serbia's three major cities namely Novi Sad, Belgrade, and Niš. It was adversely affected by the global financial crisis in 2007. At the time, over 2,000 construction companies halted their operations, 100 went bankrupt, and over 20,000 workers lost their jobs. The financial crisis which affected most world economies impacted negatively on the machine and construction industry. Nonetheless, the industry picked up in the after years and is now growing at a fast rate due to favorable tax rates and large investments from foreign investors.
About the Author
Sharon is a Kenyan native with a wide range of interests. An accountant and financial analyst by profession, Sharon enjoys writing about world facts, the environment, society, politics, and more.
This page was last updated on August 19, 2019.
Citations
Your MLA Citation
Your APA Citation
Your Chicago Citation
Your Harvard Citation
Remember to italicize the title of this article in your Harvard citation.