Society
What and When Is Martyrs' Day?
Martyrs' Day is celebrated in India on January 30th.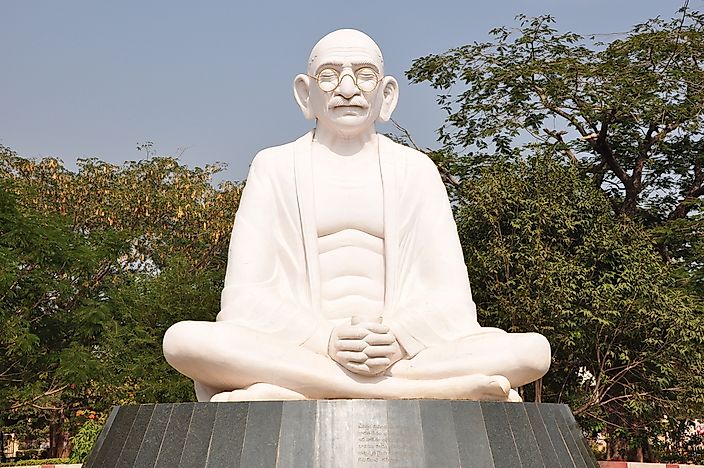 A martyr is a person that undergoes persecution and death for upholding or refusing to uphold a belief or cause championed by an external force. India has declared several days as Martyrs' Day with most focusing on certain regions. These days are celebrated in honor of the people the nation considers as martyrs. There are 15 countries that celebrate Martyrs' Day annually and they include India.
What Is Martyrs' Day?
Martyrs' Day in India is also referred to as Shaheed Diwas, and it is a day set aside in India to honor individuals who gave their lives for their country. The day also marks the death anniversary of Mahatma Gandhi who is considered as the "Father of the Nation." Martyrs' Day is celebrated at the national level in India.
When Is Martyrs' Day?
Martyrs' Day is celebrated every year on January 30. The government of India officially declared this day as Martyrs' Day in honor of Mahatma Gandhi's contributions towards the independence of India from the British. Mahatma Gandhi was assassinated on January 30, 1948. India's martyrs were initially celebrated on January 26, the Republic Day but the government moved it to the current date.
Marking Martyrs' Day
January 30 did not initially have other activities except for people holding prayers at the Samadhi of Gandhi. A Samadhi is a Hindu tomb or mausoleum built in honor of individuals considered as saints and gurus in the traditions of the Hindu religion. On Martyrs' Day, people gather at the memorial site of Mahatma Gandhi and observe two minutes of silence in memory of Mahatma Gandhi and the other martyrs. Top government officials that include the President, Vice-President, and the Prime Minister, lay wreaths at Gandhi's memorial site at Raj Ghat, in respect. The Indian armed forces sound the Last Post using bugles and the inter-services detachment reverse their arms to show respect. All around the country, patriotic songs are played.
Who Was Mahatma Gandhi?
Mahatma Gandhi was the leader of the independence movement in India. He advocated for peaceful methods in attaining independence of India from the British rule. He walked across India leading the nation in peaceful protests as part of his civil disobedience against the British Raj. People admired his ways, and many of the Indians followed him including other freedom fighters. Mahatma Gandhi was murdered during one of his prayer meetings that were held every evening. His death came only five months after India gained independence from British.
Martyrs' Days in India
India has six Martyrs' Days celebrated in various regions of the nation. The Martyrs' Day on January 30 is the most common celebration in India. Other celebrations that have been declared Martyrs' Day include Police Martyrs' Day celebrated on October 21, the anniversary of three heroes who were hanged by the British celebrated on March 23, and the death anniversary of a leader in the fight for freedom which is celebrated by the India's state of Odisha on November 17. India holds its martyrs with great respect. The celebrations help to build the spirit of love and courage in the country.
This page was last updated on May 22, 2018.
Citations
Your MLA Citation
Your APA Citation
Your Chicago Citation
Your Harvard Citation
Remember to italicize the title of this article in your Harvard citation.