UNESCO World Heritage Sites In Venezuela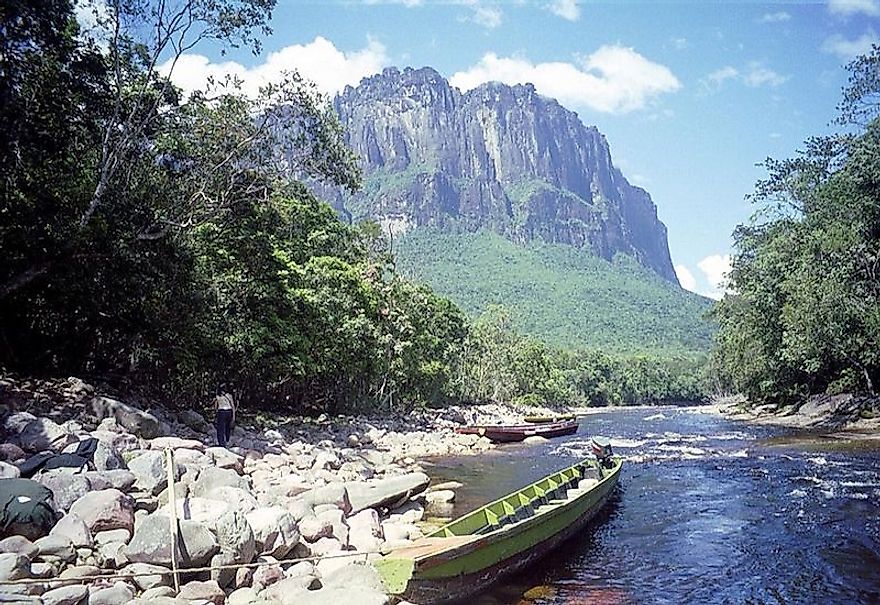 What Is A UNESCO World Heritage Site?
World Heritage Sites are protected and funded by UNESCO. These places are considered as cultural and natural heritage sites that are of significance to the entire human race. These sites are protected under a UNESCO international treaty called "The Convention" concerning the Protection of the World Cultural and Natural Heritage, signed in 1972 by 37 member countries.
UNESCO is an organization under the United Nations that applies its many different aims in the betterment of culture, communication, information, social and human sciences, natural sciences, and education around the world. One of its most visible endeavors is the identification, protection, and preservation of the world's natural and cultural heritage by declaring these places World Heritage Sites. In 1993, 1994, and 2000, UNESCO declared three places in Venezuela as World Heritage Sites.
World Heritage Sites In Venezuela
The Port and City Of Coro
The Port and City of Coro was inscribed and listed as a UNESCO World Heritage Site in 1993. Its major significance comes in being the first capital of the nation and the first Bishopric of Continental America. Its construction of earthen architecture composed of mud, timber, bamboo, adobe, and tapia goes back to 1527 during the Spanish era. Its main historical evolution is seen in its preserved original layout with its cathedral, churches, port, and 602 historic buildings, majority of it dating back to the 17th century. Attractions that draw tourists include colonial houses, museums, monasteries, parks, promenade, and town square. Conservation efforts have been difficult due to lack of urban controls and a regulated buffer zone where some historical and religious buildings are located outside the site's boundaries.
Canaima National Park
Canaima National Park was founded in 1962 by the Venezuelan government and declared a World Heritage Site in 1994 by UNESCO. With a total land area of 7,413,161 million acres, the park is about the size of Belgium. The topography of the park features mountain plateaus, waterfalls, caves, rivers, beaches, and geological formations. It is one of Venezuela's primary tourist destinations. Angel Falls which is labeled as the highest waterfall in the world is in the park. Its unique flora and fauna also attract tourists. It is also home to several indigenous Indian communities. Its significance is measured in being home to numerous avian, mammal and amphibian species. High endemism occurs among its flora and fauna. Conservation efforts have been a challenge due to the low-density population of its fauna species. Natural resources have also been threatened due to increasing population of the Pemon Indians in the park.
University City of Caracas
The University City of Caracas was founded in 1940 by Simon Bolivar and designed by architect Carlos Raul Villanueva. Its construction was finished in 1960 and was declared a UNESCO World Heritage Site in 2000. The city university occupies almost 405,754 acres in Caracas. The city university is comprised of modern architecture and art. The complex includes an assemblage of buildings, botanical gardens, covered plaza, and an Olympic stadium. The university has attracted many tourists who come to see its 40 buildings among its gardens and artwork installations. Sculptures and murals also decorate its many facilities. Conservation has been carried out in the areas of updating its facilities and the upkeep of existing buildings.
UNESCO World Heritage Sites In Venezuela
| UNESCO World Heritage Sites in Venezuela | Year of Inscription |
| --- | --- |
| The Port and City of Coro | 1993 |
| Canaima National Park | 1994 |
| Ciudad Universitaria de Caracas | 2000 |