UNESCO World Heritage Sites In Kyrgyzstan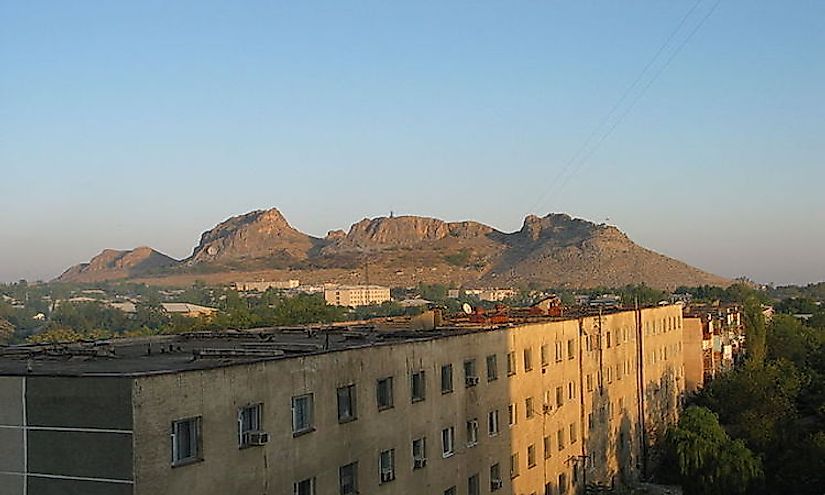 Kyrgyzstan is a landlocked country located in central Asia and bordered by China, Uzbekistan, Tajikistan, and Kazakhstan. This nation is surrounded by high mountain ranges, which have helped preserve its 2,000-year old culture. Its present-day state has been formed over the years by various tribes, empires, and commercial interests (as part of the Silk Road). Because of this rich history and cultural heritage, Kyrgyzstan has three sites that are protected as UNESCO World Heritage Sites.
UNESCO World Heritage Sites In Kyrgyzstan
Chang'an Tianshan Corridor of the Silk Routes Network
Inscribed as a UNESCO World Heritage Site in 2014, the Chang'an Tianshan Corridor runs for 3,106 miles and connects Chang'an in China with Central Asia. This corridor is part of the Silk Roads network that was used between the 2nd century BC and the 16th century AD to transport valuable goods (such as silk, luxury items, and exotic foods) between Asia and the Roman Empire. Along this section of the network are 33 important locations such as: Buddhist cave temples, palace complexes, sections of the Great Wall of China, tombs, and trading communities. This site is protected because it provides a look into the communication traditions and history of the exchange of goods and cultures across the Eurasian continent over several centuries. It is an example of how this exchange of goods and ideas influenced the development of the communities along its path.
Sulaiman Too Sacred Mountain
The Sulaiman Too Sacred Mountain was added to the UNESCO World Heritage list in 2009. It is located in the Fergana Valley of the Osh Province. For over a thousand years, this mountain served as an important religious pilgrimage site. It is a rocky outcropping that juts up out of the plain with 5 separate peaks. Around the Sulaiman Too Sacred Mountain are numerous places of worship as well as over 101 petroglyphs. Two of the religious sites here are 16th century mosques. In total, 17 places of worship continue to be used today. This site is protected because it is believed to be the most well-preserved sacred mountain in Central Asia that has played an important role in pre-Islamic and Islamic culture for over several thousand years.
Western Tian-Shan Mountains
The Western Tian-Shan Mountains are the most recent Kyrgyzstan addition (2016) to the UNESCO World Heritage List. Of its 3 sites, this is the only natural site. These mountains run through Kyrgyzstan, Uzbekistan, and Kazakhstan, reaching elevations as high as 14,773 feet. The natural habitats here provide homes to a number of plant and animal species. This mountain range was protected because of its diverse forest habitats and traditionally cultivated fruit crops.
Threats And Conservation Efforts
The biggest threats to the UNESCO World Heritage Sites of Kyrgyzstan are environmental and most likely to affect the Chang'an Tianshan Corridor and Western Tian-Shan Mountains. This country houses 1% of the world's biodiversity and only .13% of available land, making it an important site for plant and animal life. However, it has undergone significant biodiversity loss due to habitat manipulation and loss, overuse of natural resources, introduction of non-native species, and environmental pollution. Global climate change and increased agricultural production have led to reduced precipitation, increased temperatures, and widespread desertification. As native plants suffer from the lack of rainfall, agricultural endeavors are depleting the soil of necessary minerals. To combat these threats, the local government works with various international non-profit organizations, assessing damage and creating improved environmental management plans.
UNESCO World Heritage Sites In Kyrgyzstan
| | |
| --- | --- |
| UNESCO World Heritage Sites In Kyrgyzstan | Year of Inscription; Type |
| Chang'an-Tianshan Corridor of the Silk Road Routes Network | 2014; Cultural |
| Sulaiman-Too Sacred Mountain | 2009; Cultural |
| Western Tien-Shan Mountains | 2016; Natural |