Travel
UNESCO Sites In Azerbaijan
Baku city architecture spanning many centuries and various external rulers, and 40,000-year old rock art in the region, have made it onto the UNESCO list.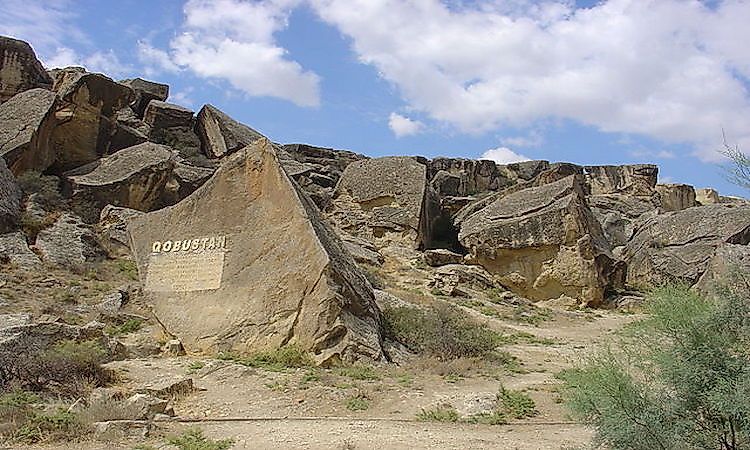 Azerbaijan is home to a number of landmarks with valuable cultural and historical importance. Several of these have been recognized by UNESCO as World Heritage Sites because of their uniqueness and importance to the collective interests of humanity, as well as a need for protection and preservation.
Gobustan Rock Art Cultural Landscape
A plateau of rocky boulders rises from the semi-desert landscape of central Azerbaijan, decorated with an outstanding collection of more than 6,000 rock carvings representing artistic and cultural traditions spanning 40,000 years. The dense collection of images represents pre-historic plants, animals, and lifestyles: a graphic depiction of human activities at a time when the Earth's climate and vegetation were very different from that of the modern era. Additionally, the remains of inhabited caves, settlements and burials found within the site reflect intensive human use over the ages, beginning in the wet period that followed the last Ice Age, through the Upper Paleolithic to the Middle Ages.
The area is currently protected within the larger Gobustan Reservation. Remote areas such as Jinghirdag Mountain-Yazylytepe Hill and Kichikdash Mountain are largely undisturbed. Boyukdash, the site which receives the most visitors, has been disturbed by modern installations such as a prison and stone quarry. There is a need for implementation of active conservation measures as well as training staff to carry out necessary urgent conservation work.
The Walled City of Baku, Shirvanshah's Palace, Maiden Tower
The Apsheron Peninsula on the western edge of the Caspian Sea has been a place of human settlement since the Paleolithic period. It is now the site of Azerbaijan's capital city of Baku. The modern city sprang up around a twelfth-century port city, now known as Icherisheher, the inner city, or the Walled City of Baku. Baku's inner city has preserved much of its outer defensive walls. Inside the walls, city planning and architecture bear influence of Zoroastrian, Sassanian, Arabic, Persian, Shirvani, Ottoman and Russian presence in the area, as well as the dominant Azerbaijani culture. Its historical residences are still in use, reflecting its current status as a living, vibrant community.
Maiden Tower is the most ancient monument, built in the twelfth century, on a foundation which may have been laid as early as the seventh or sixth centuries BC. Within the palace complex is the remains of several mosques, tombs, a sixteenth-century gate and a minaret built in 1078. There are also numerous monuments of the medieval period including caravanserais, hamams, mosques and residential buildings.
The Walled City of Batu suffered considerable erosion shortly after its inscription as a UNESCO World Heritage Site, damaged by an earthquake as well as illegal demolition and uncontrolled development. However, due to efforts and support by the local community, the property was removed from the list of World Heritage Sites in Danger in 2009. But the need for continued preservation and protection of the Walled City of Baku is an ongoing concern. Buffer zones and development restrictions for the surrounding area are also needed to ensure that the historic district's original medieval street views are not obscured forever by modern high-rise developments.
UNESCO World Heritage Sites In Azerbaijan
| UNESCO World Heritage Sites in Azerbaijan | Year of Inscription; Type |
| --- | --- |
| Gobustan Rock Art Cultural Landscape | 2007; Cultural |
| Walled City of Baku, Shirvanshah's Palace, and Maiden Tower | 2000; Cultural |
This page was last updated on June 14, 2019.
Citations
Your MLA Citation
Your APA Citation
Your Chicago Citation
Your Harvard Citation
Remember to italicize the title of this article in your Harvard citation.