Top Performing Countries at the Commonwealth Games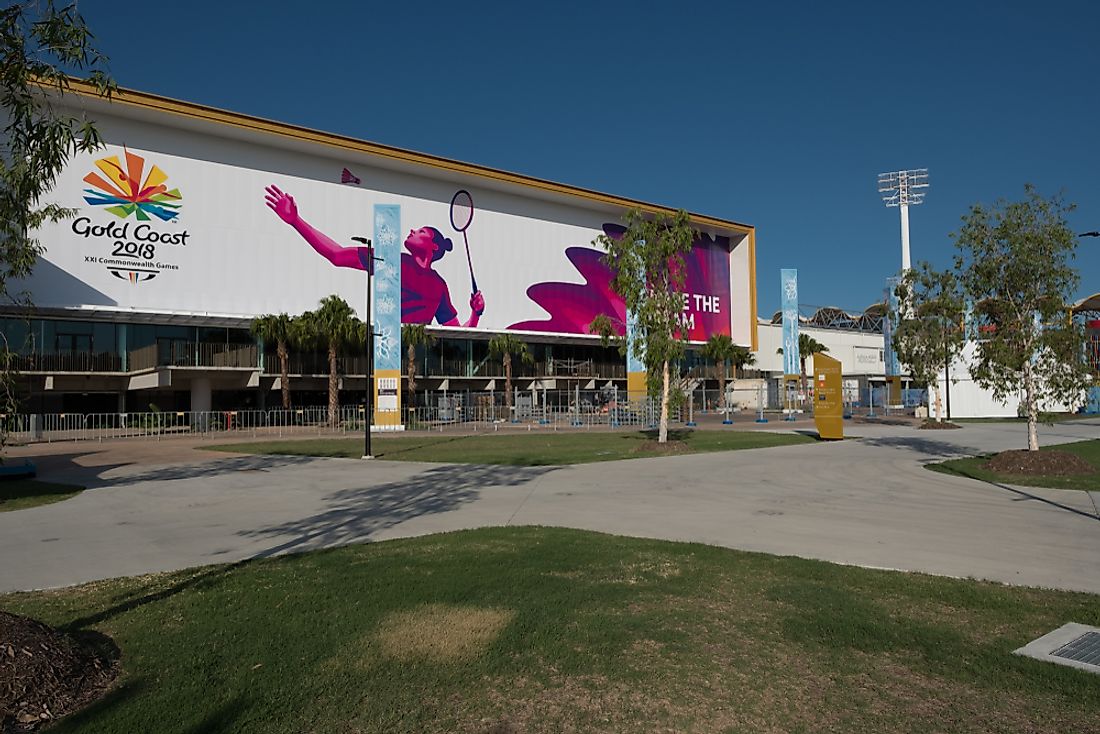 Commonwealth Games refers to an international sports event which enlists the participation of countries belonging to the Commonwealth of Nations. The Commonwealth of Nations refers to an organization made up of former colonies or territories of the British Empire. There are 53 countries which belong to the Commonwealth. Hence, these 53 nations have the freedom to participate in the Commonwealth Games. Since the inception of the Commonwealth Games, the all-time top-performing countries have been Australia, England, Canada, and New Zealand. Notably, these four countries have participated in all Commonwealth Games since 1930.
Top Performing Countries At the Commonwealth Games
Australia
Australia is the all-time best performing team at the Commonwealth of Games. Since 1930, the team has won 2,218 medals. More specifically, Australia has won 852 gold medals, 716 silver medals, and 650 bronze medals. Out of all the Commonwealth Games events, Australia has six of them and won 14 times. During all its participation in the Commonwealth Games, Australia has ranked among the best three nations except in the first event in 1930. Some of its best sports include swimming, cycling, athletics, and weightlifting.
England
England, on the other hand, has won 2,008 medals since the Commonwealth Games started in 1930. The country has won 669 gold medals, 670 silver medals, and 669 bronze medals. The total number of games that England has participated in is 20 games. Its top sports have been hockey, swimming, and shooting. The Commonwealth Games is the only event in which England participates alone.
Canada
Similar to Australia and England, Canada has been participating in the Commonwealth of Games since 1930. During this period, the Canadian team has won 1,473 medals. More specifically, they have won 469 gold medals, 476 silver medals, and 528 bronze medals. The team has played a total of 20 games including basketball, swimming, rugby, badminton, cycling, and shooting.
Africa
The three all-time best performing African countries at the Commonwealth are South Africa, Kenya, and Nigeria. South Africa has played 12 games and won 352 medals. On the other hand, Kenya has participated in 15 games winning 220 medals. Lastly, Nigeria has engaged in 13 games so far and won 212 medals. Kenya is well known for its outstanding international performance in athletics. South Africa, on the other hand, performs excellently in the women's hockey and swimming among other games.
Commonwealth Games 2018
Commonly known as the Gold Coast 2018, the Commonwealth Games 2018 were held at the Gold Coast in Queensland, Australia. 70 states are participating in the games. The event started on April 4th and will end on April 15th. According to the games scheduled, the ten top sports being played are hockey, weightlifting, swimming, rugby sevens, athletics, boxing, squash, lawn bowls, badminton, and netball (for women).
Top Performing Countries at the Commonwealth Games
| Rank | Nation | Games | Gold | Silver | Bronze | Total |
| --- | --- | --- | --- | --- | --- | --- |
| 1 | Australia (AUS) | 20 | 852 | 716 | 650 | 2218 |
| 2 | England (ENG) | 20 | 669 | 670 | 669 | 2008 |
| 3 | Canada (CAN) | 20 | 469 | 476 | 528 | 1473 |
| 4 | India (IND) | 16 | 155 | 155 | 128 | 438 |
| 5 | New Zealand (NZL) | 20 | 144 | 203 | 262 | 609 |
| 6 | South Africa (RSA) | 12 | 117 | 112 | 123 | 352 |
| 7 | Scotland (SCO) | 20 | 110 | 119 | 178 | 407 |
| 8 | Kenya (KEN) | 15 | 81 | 68 | 71 | 220 |
| 9 | Nigeria (NGR) | 13 | 61 | 66 | 85 | 212 |
| 10 | Wales (WAL) | 20 | 57 | 86 | 127 | 270 |