Top Banana Producing Countries In The World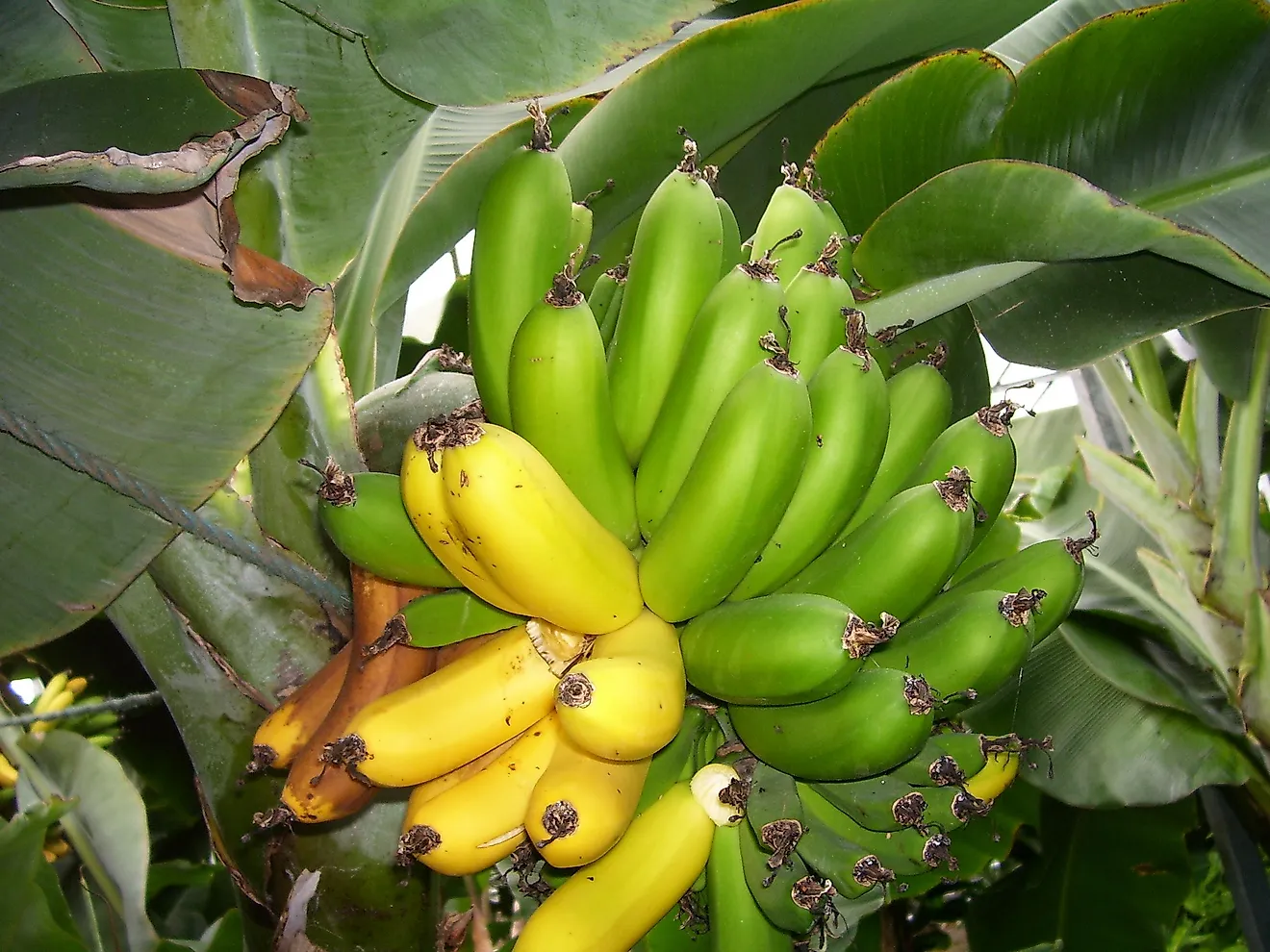 Bananas are rich in antioxidants, magnesium, and vitamin C. The other nutrients found in the fruit are vitamin B6, protein, dietary fiber, riboflavin, niacin, iron, etc. This fruit is good for heart health as it protects against the blood pressure fluctuations because of its potassium content. It also helps in treating depression as magnesium helps in relaxation of muscles and Vitamin B6 helps to sleep well. Other advantageous benefits of banana consumption include weight loss, vision improvement, improvement of digestion, stronger bones, etc.
Important Banana Producing Countries Globally
India gains the top slot by producing the largest number of bananas with 27,575,000 tons. It is followed by China (mainland) with 12,075,238 tons. The Philippines stand on the third rank with 8,645,749 tons of production.
India
Banana cultivation is one of the most popular agricultural practices in India as the fruit grows all round the year irrespective of other fruits, which are usually seasonal in nature. Fertile soil is important for its cultivation, so it is best grown in volcanic and alluvial soils. The fruit can be cultivated in the temperature range between 10°C and 40°C, and high humidity conditions. Yield is higher when the temperature is above 24° C. In India, it is widely grown in the states of Maharashtra, Gujarat, Tamil Nadu, Assam, Kerala, Karnataka, West Bengal, Orissa, Madhya Pradesh and Andhra Pradesh. There are many varieties of bananas grown in India like Robusta, Dwarf Cavendish, Poovan, and Nendran, etc.
China
China has five major provinces under the banana production namely Guangdong, Guangxi, Yunnan, the island of Hainan and the Fujian. It is seen that out of these provinces, only the island of Hainan enjoys a tropical climate with sufficient humidity that is best for banana cultivation. The area of South and South-west Hainan province is also known as the Golden Corridor area for the banana production.
Philippines
On the third spot on the list and also one of the largest exporter of bananas, is the Philippines. 80% of the fruit production is carried on in provinces as Davao, Northern Mindanao, and Bukidnon, and a few others. A number of varieties of this fruit are widely grown namely, Lacatan, Saba, and Cavendish, etc
Threats To Banana Cultivation
Currently, a deadly fungal disease threatens the banana cultivation in all parts of the world. It is known as the Panama disease. The main infectious agent is the Fusarium soil fungus that enters the banana plant through the roots via the water stream. It travels into the leaves and trunks. In result, it produces gels, gums that usually cut off the flow of nutrients and water, and results in premature wilting of the plants. Since this disease cannot be stopped by application of fungicides or other chemicals, farmers are advised to cultivate their crops with great precautions to prevent the fungus from contaminating their banana plants.
Top Banana Producing Countries In The World
| Rank | Country | Production (in tonnes) |
| --- | --- | --- |
| 1 | India | 27,575,000 |
| 2 | China (mainland) | 12,075,238 |
| 3 | Philippines | 8,645,749 |
| 4 | Brazil | 6,892,622 |
| 5 | Ecuador | 5,995,527 |