Threatened Native Plants Of Papua New Guinea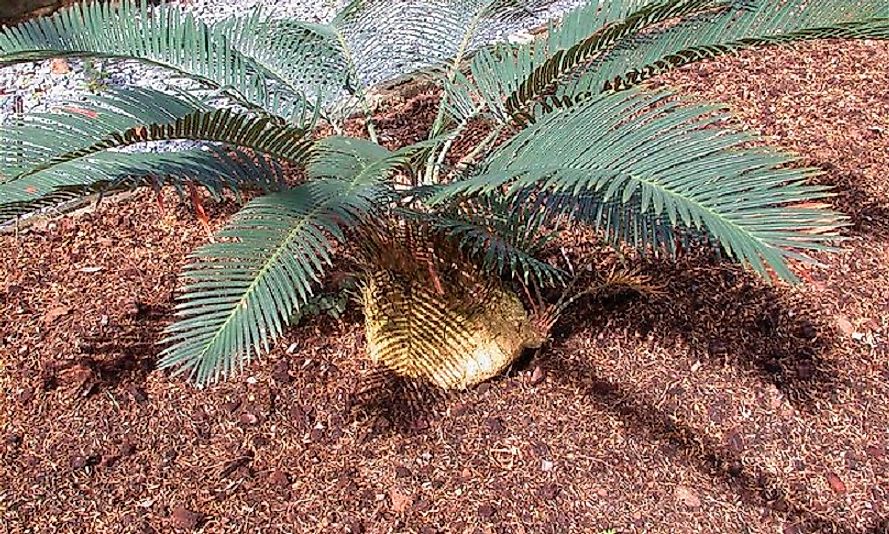 Papua New Guinea is an oceanic country occupying the eastern half of the island of New Guinea and its offshore highlands in Melanesia in the Pacific Ocean. Port Moresby is both the capital as well as the largest city in the country. The nation is one of the most diverse globally with 852 languages being registered in a population of 7,059,653 people. Only 18% of the population lives in urban areas, and the country is highly unexplored with many plant and animal species are undiscovered in the interior. There are more than six thousand plant species in the country with many being endemic. In this article, we look at some of the native plants found in the country.
Terminalia archipelagi
Terminalia archipelagi is a large canopy tree, with mature specimens measuring 90 to 100 feet in height and 15 to 25 inches in cylindrical diameter. The bark is rough and easy to peel, and it may be yellow, brown or orange in color. The tree has simple leaves with a single blade and are clustered singly at a node and arranged spirally up the branchlet. The flowers are bisexual with many planes of symmetry and inferior ovary. The petals are white. The fruits are simple, brown indehiscent, no-fleshy drupes with a single seed. The tree is large and well formed and can found locally in lowland rainforests. It is rated as endangered by the International Union for the Conservation of Nature (IUCN), and this is mostly due to increased appetite for its logs which are sought after for the production of plywood.
Cycas campestris
Cycas campestris is a relatively small tree attaining a full height of eight feet tall with the stem having a diameter of only seven inches. Young leaves are orange in color turning into bright glossy green in maturity. They are 25-50 inches pinnate leaves with 120 to 230 leaflets measuring around three inches. The leaf petioles attain a maximum length of thirty feet and have sharp spines at the base. The cones are brown in color and the female cones are slightly longer than the male ones and have two to six ovules per sporophyll. The species are mostly found in lowland grasslands which are prone to wildfires, and this is a great threat to them. The IUCN Red List lists the tree as near threatened.
Ponapea hentyi
Ponapea hentyi is a single-stemmed palm tree growing only in wet areas, especially near waterways and moist forests. It has a crown of arching leaves with broad triangular leaflets. The fruits are red when and do not necessarily have seeds. It can grow in either sunny or areas with shades as long as there is sufficient supply of moisture. The greatest threat to the species is the ongoing clearance of forests where they occupy for agricultural use. It is listed as endangered
Guioa unguiculate
The tree can grow up to a height of sixty feet with its branches basally attached along the flatter segments. The flowers are light green and very small in size. The seeds rot at maturity. It is classified as vulnerable by the IUCN.
Alstonia rubiginose
These species are known to grow to be very tall, with some being recorded as attaining heights of up to 150 feet with a bark diameter of around five feet. They are terrestrial trees mostly inhabiting both primary and secondary montane forests. The leaves are simple, leathery and sessile. Their arrangements are linear and are wedge-shaped at the base and have pp innate venation with numerous veins ending in the marginal vein. The flowers are small and funnel shaped having five petals and five sepals and come in shades of white, yellow, pink or green. The tree is widely used as traditional medicine for the back treating malaria, toothache, and snake bites while the latex is used to treat fever, coughs, and sore throat. The IUCN has listed the tree as vulnerable, and extensive logging threatens it with its timber locally known as pulai having high demand in Malaysia.
Threatened Native Plants Of Papua New Guinea
| Native Plants Of Papua New Guinea | IUCN Conservation Status |
| --- | --- |
| Terminalia archipelagi | Endangered |
| Aglaia penningtoniana | Vulnerable |
| Cycas campestris | Near Threatened |
| Ptychosperma gracile | Near Threatened |
| Guioa grandifoliola | Critically Threatened |
| Myristica psilocarpa | Vulnerable |
| Myristica atrescens | Vulnerable |
| Alstonia rubiginosa | Vulnerable |
| Ponapea hentyi | Endangered |
| Guioa unguiculata | Vulnerable |