The World's Longest Waterslide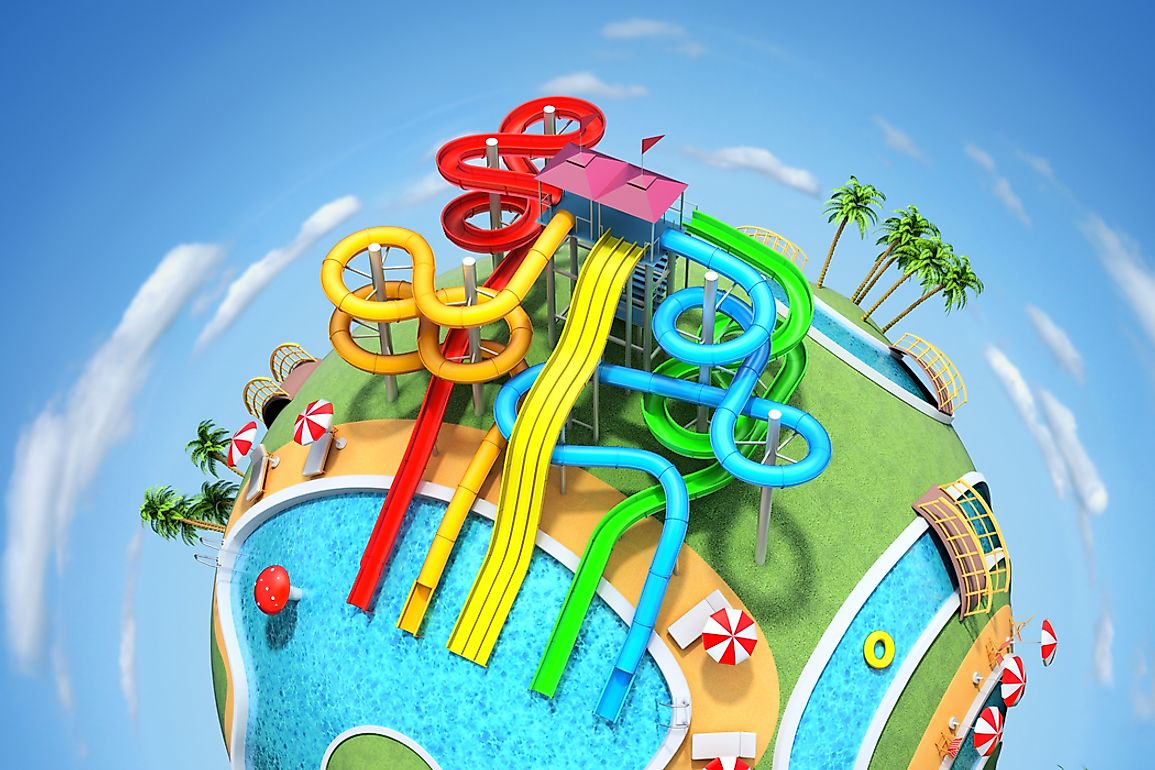 Action Park is one of the most popular amusement parks in Northern New Jersey, the United States. The park, found in Vernon New Jersey, was the first theme park in the United States, and was known in the 1980s for its water attractions. Action Park is now home to the longest waterslide in the world, measuring 1,975 feet long.
The Longest Waterslide in the World
The World's longest waterslide in Action Park was originally built in New Zealand by TV host Jimi Hunt. It was featured on the popular TV program, 'Xtreme Waterpark' on Travel Channel. The slide was disassembled and shipped to the United States.
In July 2015, it was sanctioned as the world's longest slide by Guinness World Records. It was, however, not open to the public until 2016 when it was approved by the state. The approval was a lengthy process with initial test rides being conducted by the park employees. This was to meet the safety standards required of modern theme parks.
The longest slide includes twenty sections weighing up to 600 pounds and each measuring 100 feet. The slide uses 1000 gallons of water per hour and uses 15 air blowers to stay inflated. It takes 2-3 days to fully set up the waterslide. The park has two generators that power the air blower engines and 400 stakes that hold the slide in place.
The slide was built to promote a charity by Jimi Hunt, called Live More Awesome which aims to create awareness about depression and mental illness. By creating fun activities, it helps promote more positive thinking.
History of Action Park
In the 1980s, Action Park was known for its water attractions including some of the most dangerous waterslides. As the first theme park in the United States, it was mainly experimental and most of the features did not meet safety standards. Between 1978 and 1996, several people died from injuries and accidents in the park. This was attributed to mishaps on the rides, poor design of waterslides and undertrained staff. I
n 1998, the park was renamed to Mountain Creek Waterslide after it was bought by a different company. However, a 2013 documentary ignited the memories of the Classic Action Park and became viral on the internet. The owners decided to revert the name to Action Park. In 2015, the park started picking up and became popular across America.
With more than 30 waterslides, Action Park provides a childhood thrill for everyone. The Zero-G is one of the 30 slides and holds the record for the world's tallest double-looping drop-box waterslide.
With improved safety standards in the amusement park, the waterslides provide a thrilling haven as you slip through the longest waterslide. The longest slide is surely a place to have a great time and reignite your wildest childhood dreams.