The World's Largest Exporters of Soap in 2018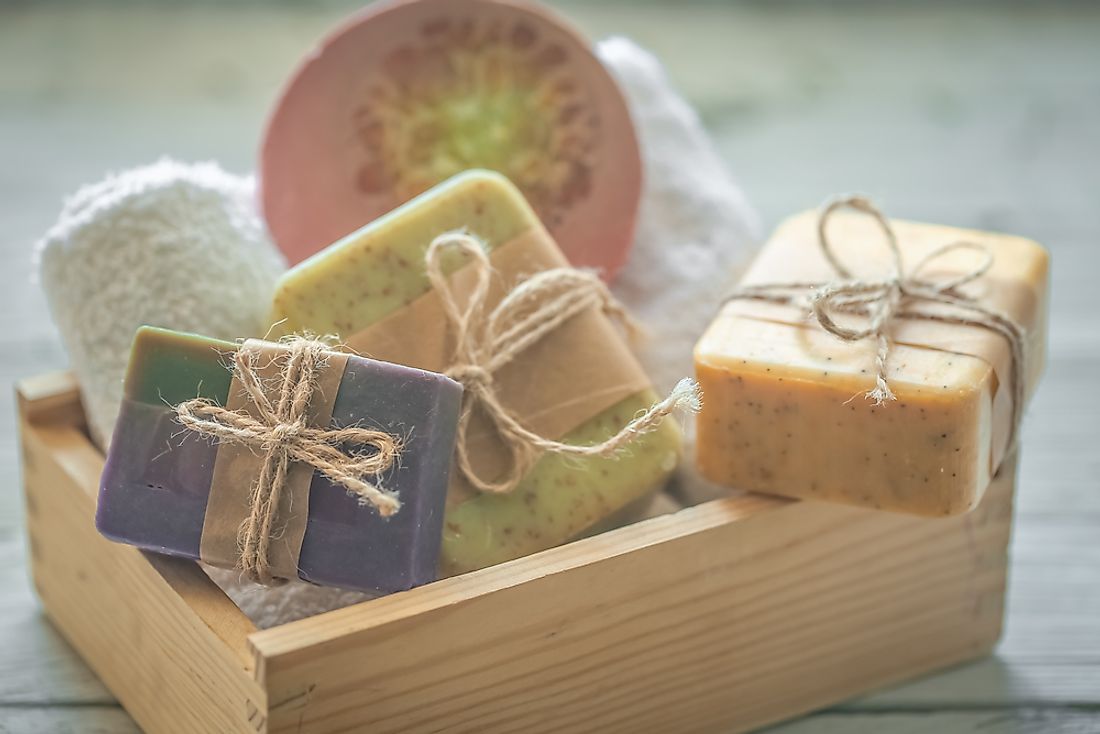 The largest exporter of soap in the world is the United States. The country exports soap worth $558 million. After the US, Germany and Indonesia take the second and third positions in the export of soap, exporting $543 and $524 million worth of soap respectively. Soap is among the products listed in the world's Fast-Moving Consumer Goods (FMCG) sector. It is used in most households for cleaning purposes. The top ten soap brands in the world include Zest, Caress, Cetaphil, Ivory, Aveeno, Irish Spring, Dial, Olay, Dove, and Burt's Bees.
The World's Largest Exporters of Soap
United States
The United States is the largest producer and exporter of soap in the world. Consequently, its suppliers are also among the largest globally. Due to the growing demand for soap, the US markets expect to experience steady growth in the soap industry. Users of soap use it for personal care, cleansing, and in the cosmetic sector. The soap industry in the United States generates revenue close to $25 billion annually. According to a First Research report, there are 630 soap establishments in the United States. Some of these establishments include Defense Soap, Ecolab, Further Products, and Colgate-Palmolive.
Germany
Germany produces the second largest amount of soap globally. Today, Germany produces a variety of soap: both organic and inorganic.
Indonesia
Indonesia is the largest exporter of soap among the Asian countries. It has over 500 soap units in the unorganized sector and about 100 soap units in the organized sector. For the production of quality toilet and laundry soap, companies use palm by-products. The types of soap manufactured by the Indonesian industries for export include detergents, laundry soap, carbolic soap, and toilet soap.
Malaysia and China
Among the significant exporters of soap include Malaysia and China. Malaysia exports soap worth $456 million and China exports soap worth $367 million. The highest numbers of consumers of soap within the Chinese market are aged between 18 and 29 years. Notably, the organic soaps have recently become very attractive to the Chinese market.
The New Soap Market Trends
The first emerging trend is the increase in the usage of liquid soap. People are shifting towards using liquid soap as opposed to bar soaps. Hence, suppliers are now focusing more on liquid soap. Secondly, there is a new trend where households prefer organic soap to inorganic soap. Natural soap is handmade and friendly to the hands of the users. Furthermore, the handmade soaps are environment-friendly. Thirdly, the soap industry is developing a new range of soap application concepts in the use of soap for bath and personal care. As a result, there are various forms of bath soaps.
The latest trends are challenges that could only steer the soap industry to the next level. They offer new opportunities that if harnessed by the producers of soap will result in higher earnings.
The World's Largest Exporters of Soap
| Rank | Country | Export Value (Millions of USD) |
| --- | --- | --- |
| 1 | United States | 558 |
| 2 | Germany | 543 |
| 3 | Indonesia | 524 |
| 4 | Malaysia | 456 |
| 5 | China | 367 |