The words canyon and gorge are often used interchangeably, although there are slight differences between the two. For example, a gorge is usually smaller than a canyon, and often have small streams at the bottom. Canyons tend to be wider and can also exist at the bottom of the ocean.
5. Grand Canyon, United States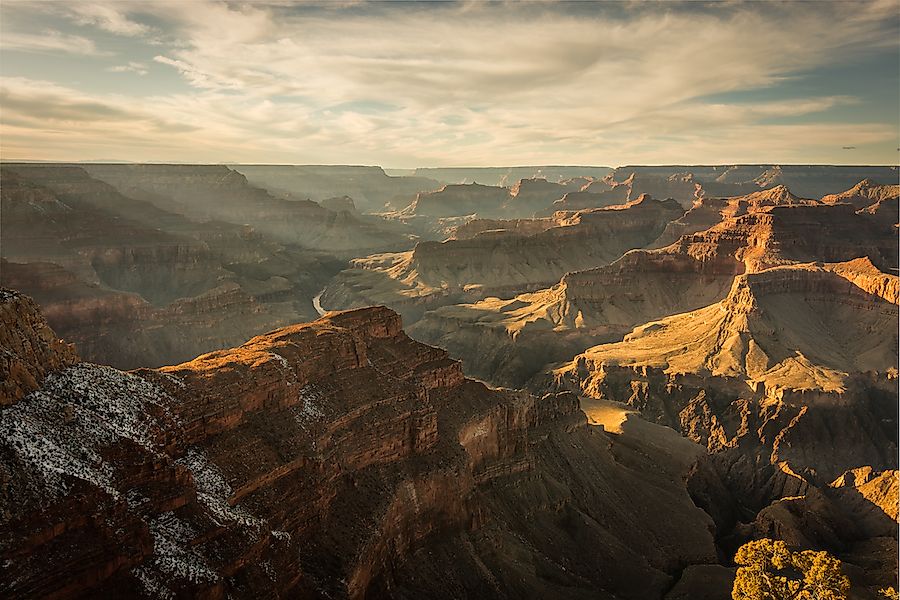 The Grand Canyon is found in Arizona, United States. It has a length of approximately 277 miles, a width of about 18 miles and is over one mile deep. The canyon was dug out by the Colorado River over millions of years. The canyon is still widening today. It is one of the most popular tourist attractions in the United States, attracting around five million visitors every year.
4. Tiger Leaping Gorge, China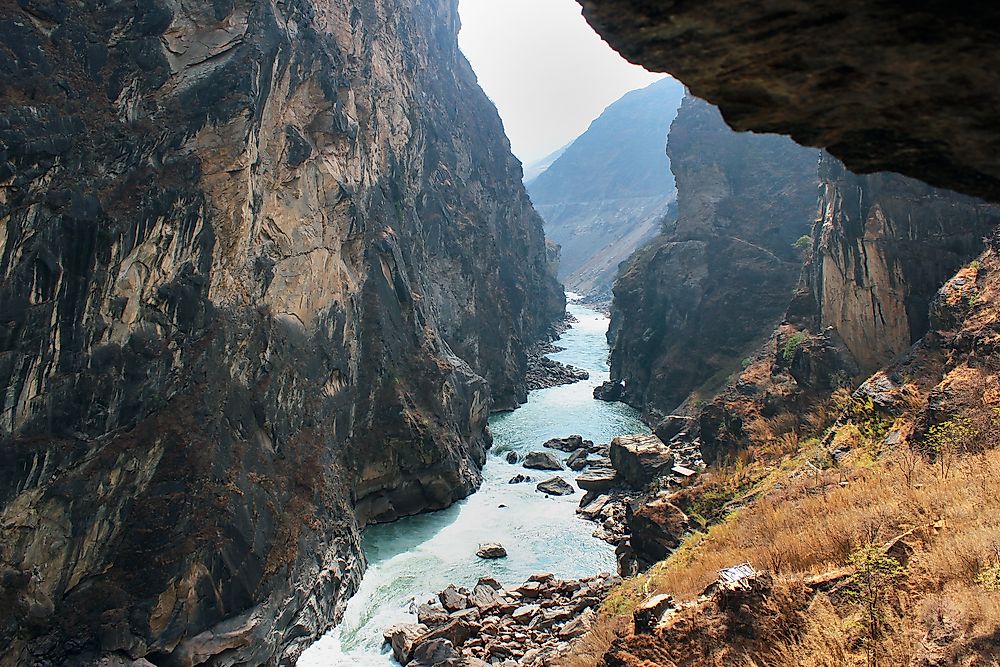 Tiger Leaping Gorge is part of the Yangtze River, located near Lijiang in southwestern China. Tiger Leaping George is one of the deepest canyons in the world with a depth of approximately 12,434 feet from the river to the peak of the mountain. In the early 1980s, the gorge was not considered to be navigable as four rafters disappeared into it and never came back. The first most successful navigation occurred in the year 1986 and the gorge was opened officially to tourists in 1993.
3. Fish River Canyon, Namibia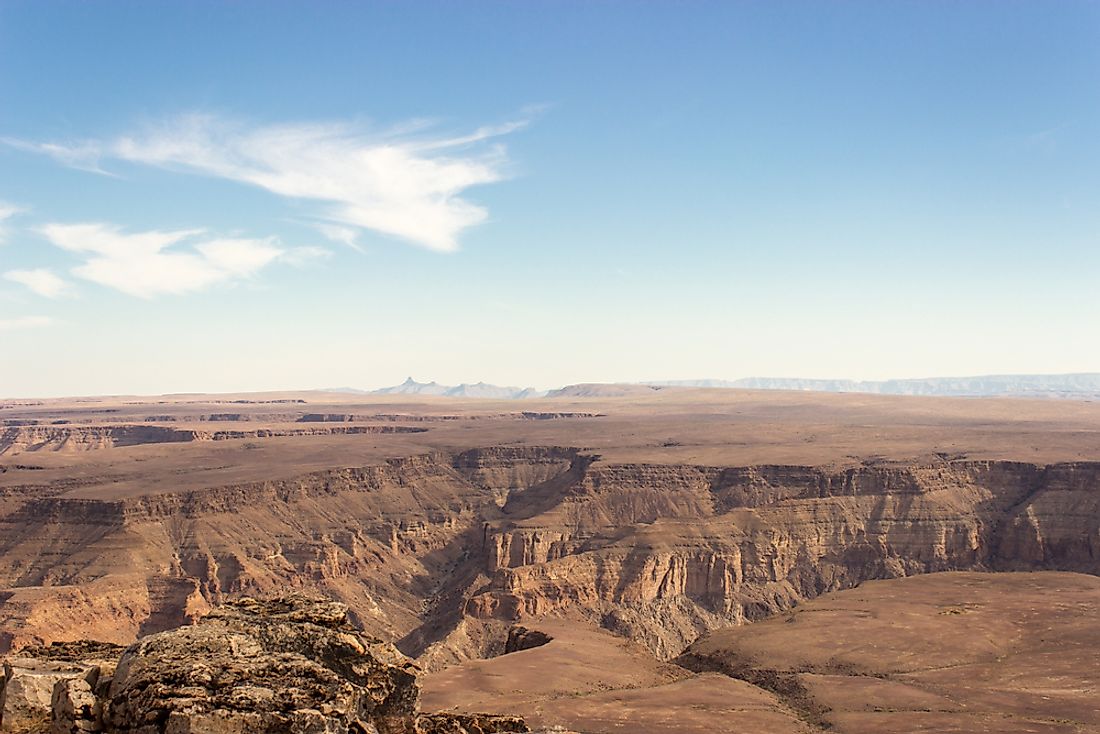 Africa's largest canyon can be found in Namibia, called Fish River Canyon. This canyon features a ravine of approximately 100 miles long, a width of 27 km and a depth of 550 meters. The hot springs resort is located in the lower end of the canyon. Hiking is a popular activity within the canyon, although permits are only issued to visitors between May 1 and September 15 because of the dangers of flooding.
2. Copper Canyon, Mexico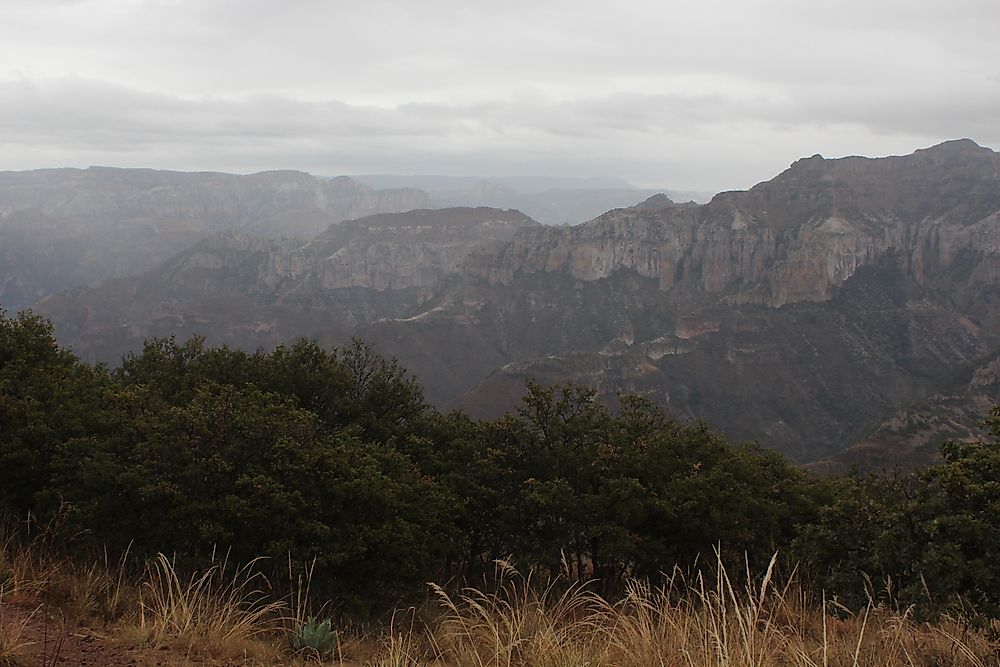 Copper Canyon actually refers to six different canyons found in the northwestern part of Mexico. The name of these canyons originates from the color of their walls which are green and copper. The mountainous regions of the canyons has got alpine climate with moderate temperatures between March and April and October to November. There are humid conditions throughout the year in the bottom parts of these canyons. There is often an increased in threats to the ecosystem in the Occidental region because of the increase in population and cutting of trees in the forest regions of this canyons.
1. Indus Gorge, Pakistan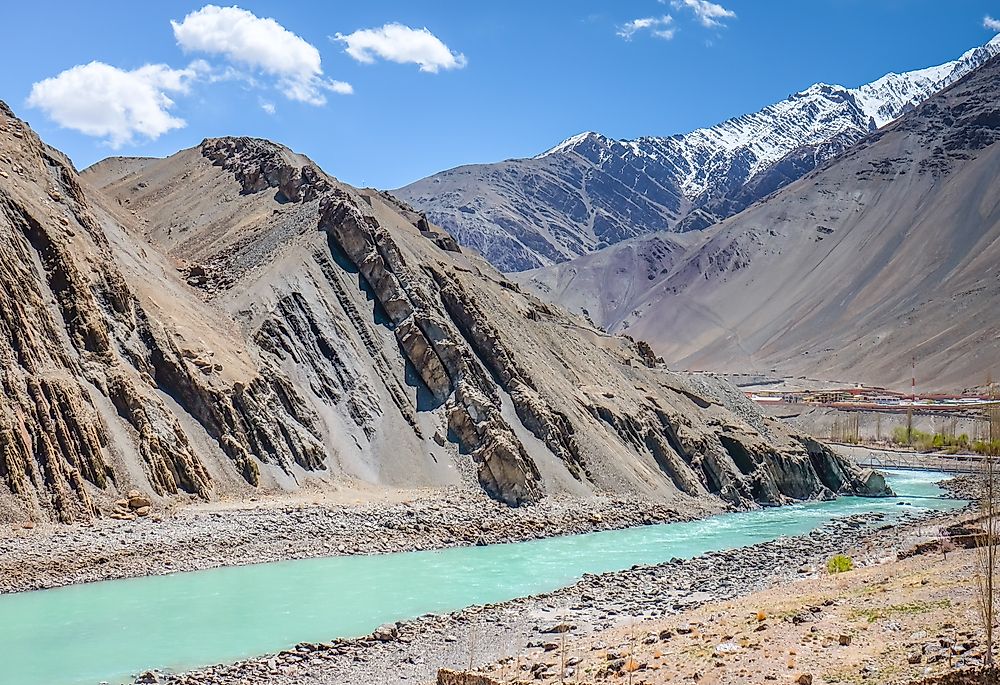 The Indus Gorge is thought to be the world's deepest canyon that cuts through the Himalayas. The Indus River flows at an elevation of about 5200m near Nanga Parbat, the world's 9th largest mountain. A view from the peaks of both the Himalayas and Nanga Parbat makes Indus George the deepest in the world. The depth from the peak of the mountain to the Indus River is approximately 4500 meters deep. Indus River is the largest River in Asia.