Toronto is the financial center of Canada as well as its most populous city. It is also a major destination for tourists all around the world. It is one of the most ethnically diverse cities in the world. There is much to explore in this megacity. Below is a list of the attractions which are the most popular.
5. Eaton Centre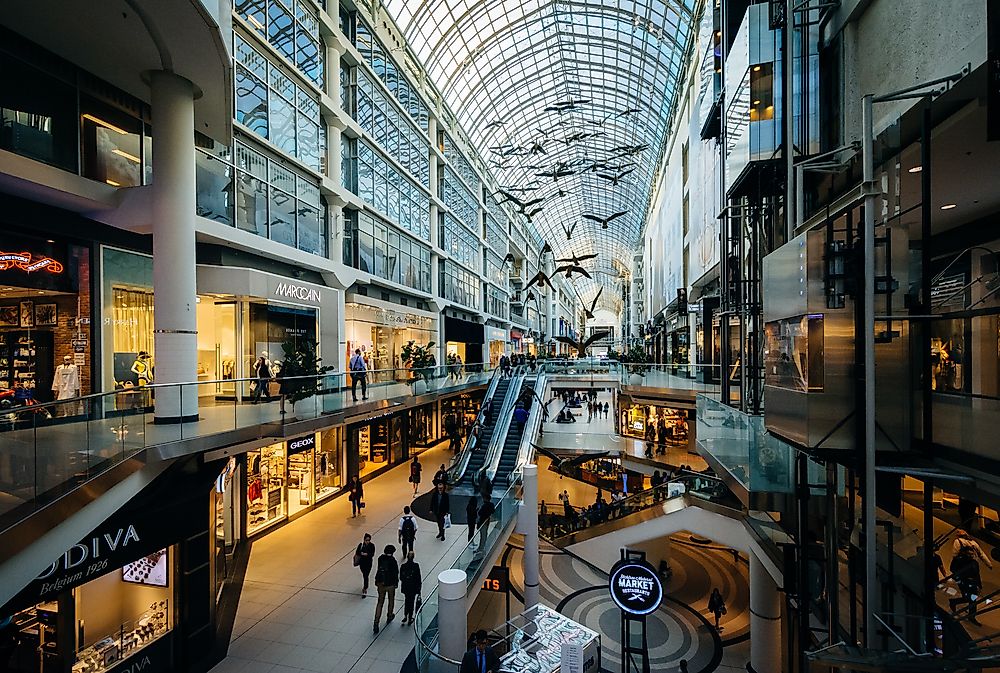 The Toronto Eaton Centre was named after the (now-defunct) Eaton's department store that once anchored the mall. It is the most visited tourist attraction in Toronto, and receives more annual visitors than Disneyland and Walt Disney World combined. It is the busiest mall in all of North America. In 2012, the Eaton Centre underwent a $120 million renovation which included the food court.
4. Toronto Zoo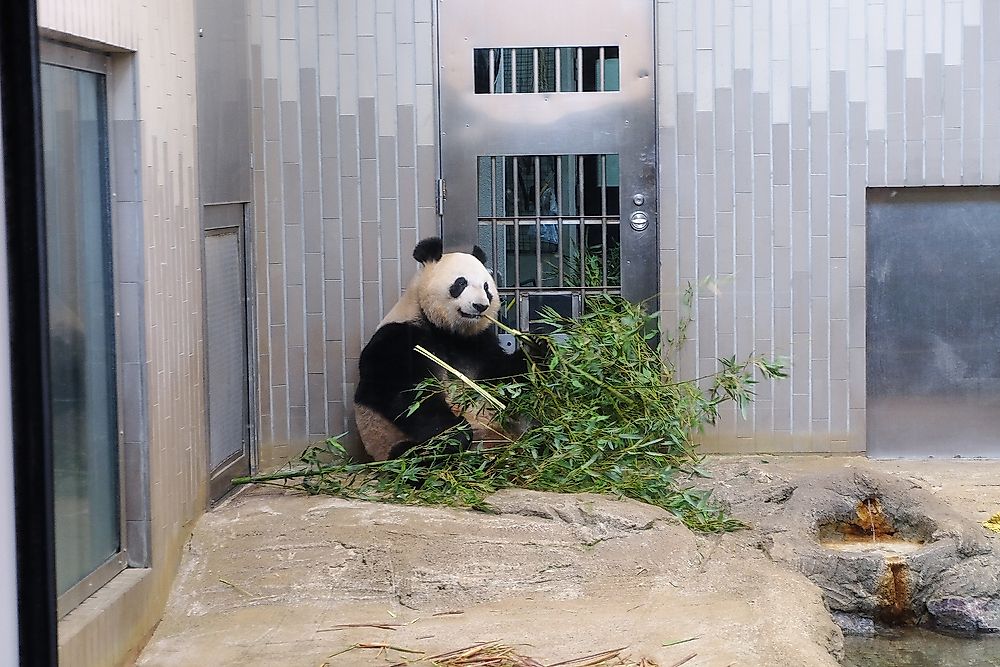 The Toronto Zoo is known for being a world-class zoo facility in Scarborough in East Toronto. The zoo is separated into regions of the earth, such as Africa, South America, and North America. It is notable for being home to giant pandas. It is open year-round.
3. Casa Loma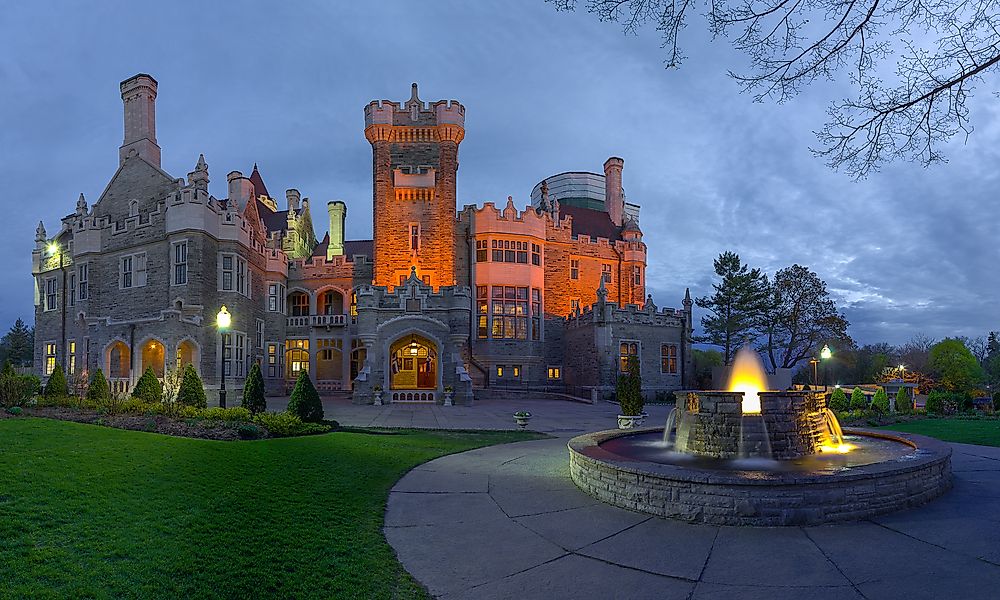 Casa Loma is the name given to a famous house built in the Gothic Revival style in midtown Toronto. Constructed from 1911 to 1914, it is now a museum and landmark. It also serves as a popular wedding venue.
2. Royal Ontario Museum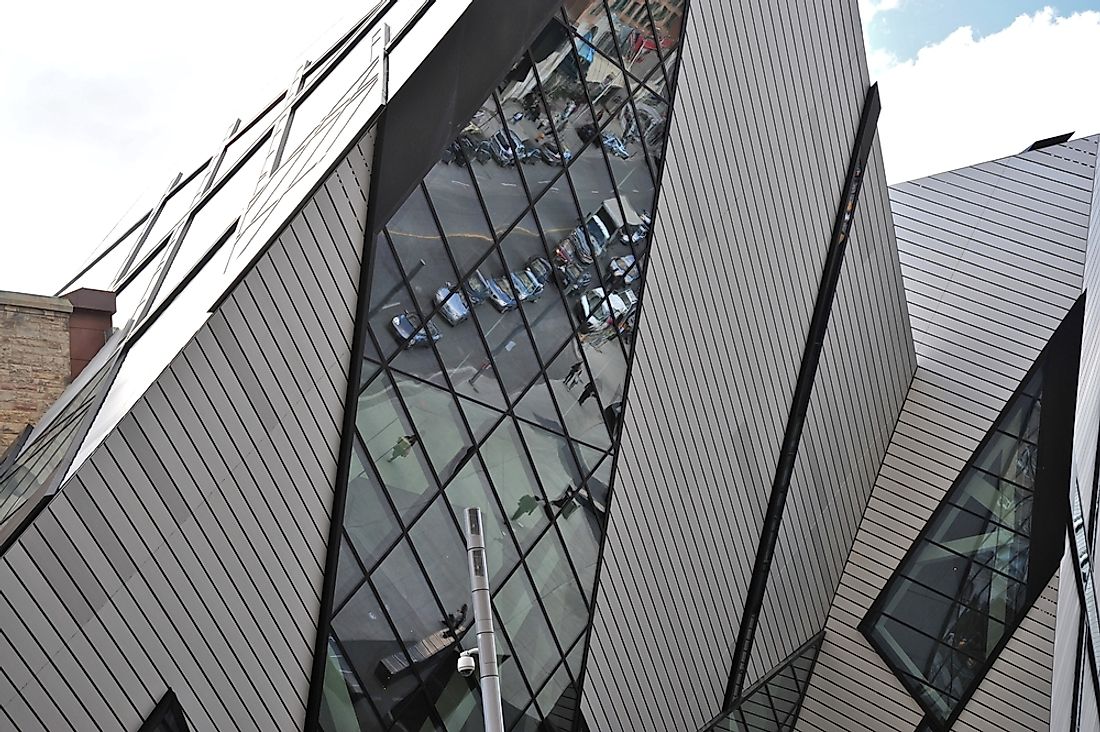 The Royal Ontario Museum, also known as the ROM, is one of the most popular museums in Canada with a focus on natural history, science and world art. It attracts more than one million visitors per year and is one of the largest museums in all of North America. It has an international reputation, mostly gained by its collection of Near Eastern and African art and dinosaur bones.
1. CN Tower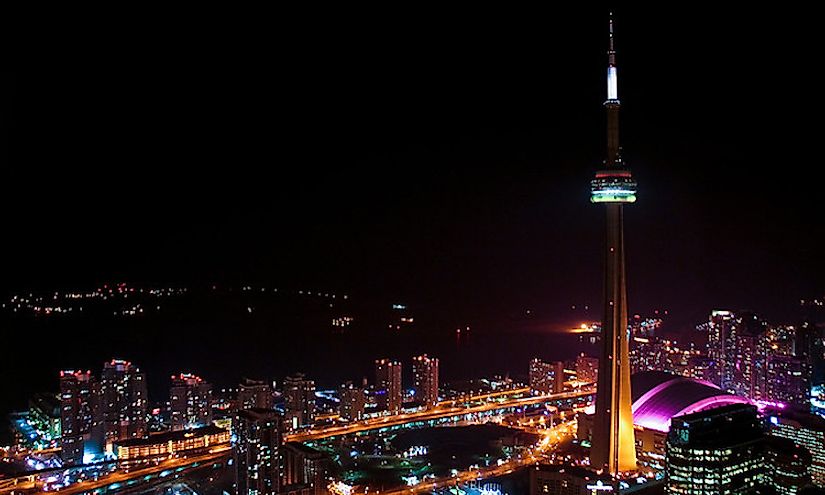 The CN Tower is a telecommunications tower that stands at 1,815.4 feet. It is located in downtown Toronto and is an iconic symbol in its skyline. At the time of its completion in 1976, it was the tallest freestanding structure and tower in the world. In 2010, it was replaced by the Burj Khalifa and Canton Tower. The largest portion of the structure is a hollow, concrete pillar that contains stairs, electrical wiring, and plumbing. The 7-story main pod is a larger circular construction surrounding the pillar that holds the Glass Floor, Outdoor Observation Terrace, and Indoor Lookout Level; all of which are open to visitors. On top of this is a 334.6-foot broadcast antennae.