Travel
The Seven Second Summits Of The World
Mount K2 of Asia, With An Elevation Of 28,251 Feet, Is The Tallest Second Summit Of The World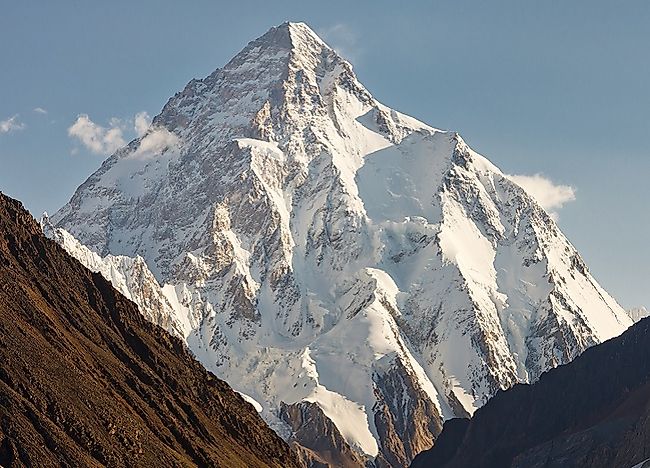 We are all aware of the highest seven summits of the world, with Mount Everest in Asia being the highest ranking peak in this category. Similarly, depending on the elevation of mountain peaks from sea-level, geographers have enlisted the second tallest peaks of the seven continents of the world. This list is known as the list of the "Seven Second Summits of the World." There are certain variations to this list, but the list drafted by Richard Bass, the first person to climb all of the "Seven Summits" of the world, is the most widely accepted one.
The Seven Second Summits
Mountaineering Achievements on the Seven Second Summits
Since the time of enlistment of the "Seven Second Summits" of the world, mountaineers have contested with each other to conquer these summits. A mountaineer from Austria, Christian Stangl, was the first person to climb all the Seven Second Summits. He completed this feat on January 15, 2013, setting a new Guinness Record. It is a popular belief among the mountaineers of the world that the Seven Second Summits are more challenging to climb than the Seven Summits of the world. A greater degree of technical skills is required to ascend these mountains. However, despite these challenges, a number of climbers have attempted these summits, and many have lost their lives in the process. Mountaineers have even traveled to Antarctica, and ten of them have managed to successfully summit Mount Tyree.
The Seven Second Summits Of The World
| Rank | Peak | Elevation (in feet) | Continent |
| --- | --- | --- | --- |
| 1 | K2 | 28,251 | Asia |
| 2 | Ojos del Salado | 22,615 | South America |
| 3 | Mount Logan | 19,551 | North America |
| 4 | Dykh-Tau | 17,077 | Europe |
| 5 | Mount Kenya | 17,057 | Africa |
| 6 | Mount Tyree | 15,919 | Antarctica |
| 7 | Mount Townsend | 7,247 | Australia |